Eight out of 10 veterans own their own home. Impressive when you consider only six out of 10 civilians are homeowners. (Source) More veterans are homeowners, in part, because of the success of the Veteran Affairs loan programs, also known as VA loans. Since the program was started in 1944, the VA has helped more than 21 million veterans buy a home. (Source)
Unfortunately, too many veterans are missing out on these programs because they think they are not as good as regular mortgages. If you qualify, a VA loan is the best loan program you can get, by far.
However, it is true VA loans are more time-consuming and limit the fees and penalties lenders can charge veterans. So, some lenders try to steer veterans toward simpler conventional loans with wider profit margins. (Source)
What is a VA loan?
A VA loan is a mortgage that is guaranteed by the U.S. government. The VA acts as a cosigner to the loan. If the veteran cannot make payments, the VA promises to pay for part the loan. This allows lenders to offer lower rates and better terms to veterans who are eligible for a VA loan.
How to choose the right VA loan?
The principles you should follow to choose the right VA loan are the same as with any other loan.
Check your credit. – You may need to improve your credit before you qualify for a mortgage.
Decide what type of loan you want (e.g. fixed or variable rates, 15-year or 30-year term).
Shop around. – Ask for detailed estimates from at least three lenders. Check they are approved lenders with the VA.
Compare rates and terms. Make sure you include all costs and fees. (Use SuperMoney's comparison engine here)
If you're looking for a VA loan make sure you compare multiple lenders to see which one gives you the best rates and terms.
Visit SuperMoney's home loans database to read expert and consumer reviews on the best mortgage lenders.
What are the benefits of a VA loan?
Lenders can offer veterans more favorable terms because they know the loan is guaranteed by the full faith and credit of the U.S. government. The benefits of a VA loan include:
No need for a down payment
Eligible borrowers qualify for larger loans
Don't have to buy a private mortgage insurance
The seller can pay for the closing costs
Lenders can't charge prepayment penalty fees
Borrowers receive help with mortgage payments during times of financial hardship
These benefits make VA loans cheaper and safer for borrowers, which also helps protects lenders. To illustrate, in 2015, the VA saved 90,262 borrowers from foreclosure by making over $1 billion in mortgage payments. (Source)
Who qualifies for a VA loan?
You can apply for a VA loan if you are a member of the military, the National Guard, a veteran, or a reservist. The spouses of military members who died in the line of duty may also qualify.
If you're an active-duty member of the military, you must have at least six months of service before you apply. The waiting period drops to three months during war periods. Members of the National Guard and reservists must wait six years. (Source)
Veterans with a dishonorable discharge don't qualify for a VA loan. Your character of discharge must be either honorable, under honorable conditions, or general to be eligible. (Source)
To get a VA loan you first need a Certificate of Eligibility (COE) from the Veterans Affairs. This document confirms you are eligible. You don't need it to start the VA loan application process. But you can't close the mortgage without it.
How can I get a Certificate of Eligibility (COE)?
You have three ways to apply for a COE.
Apply through your lender. Most lenders can request a COE through the VA's Web LGY system.
Apply online by visiting the eBenefits portal.
Apply by mail. Fill in VA Form 26-1880, Request for Certificate of Eligibility and mail it to the address on the top right corner of the form.
What does it cost to get a VA loan?
Most VA loans charge borrowers a funding fee. The fee ranges from 1.25 -3.30 % of the loan amount. The average loan amount for a VA loan in 2015 was $243,176. The VA funding fee on that loan amount would range between $3,040 and $8,025.
Your VA funding fee depends on three factors. (Source)
The size of the down payment.
Veterans who don't make a down payment pay 2.15% of the loan amount, while a 10 percent down payment reduces the fee to 1.25%.
Whether it's a first-time loan or not.
First-time loans range from 1.25% to 2.15%, while subsequent loans range from 1.25% to 3.30%.
Whether the borrower is a veteran or a National Guard (or reservist) member.
Reservist and National Guard members usually pay 0.25% more than veterans.
The VA funding fee is a chunk of change substantial, but remember VA loans don't require a down payment or a private mortgage insurance. You can pay the funding fee in cash or finance it with the same VA loan.
Veterans on disability and the spouses of veterans who died in service or from a service-connected disability do not have to pay VA funding fee (Source)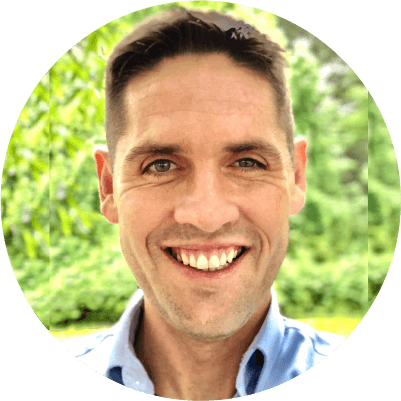 Andrew is the Content Director for SuperMoney, a Certified Financial Planner®, and a Certified Personal Finance Counselor. He loves to geek out on financial data and translate it into actionable insights everyone can understand. His work is often cited by major publications and institutions, such as Forbes, U.S. News, Fox Business, SFGate, Realtor, Deloitte, and Business Insider.