You're getting married!! Woot, woot! Well, that gives you about a year to save up for your big day, but how do you know how much you'll need? That depends, of course on what your idea of a dream wedding is.
Local event or destination wedding? All-out glamorous affair or down-home backyard party? As much as it would rock to have every detail fit your ultimate dream wedding, the reality is that your budget will probably drive a lot of those details.
Related article: 10 Simple Ways Not To Go Broke This Wedding Season

Do You Have a Wedding Budget?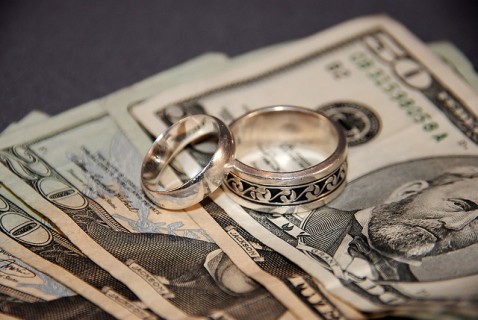 Just as you control your daily finances by carefully budgeting your income, so must you budget your wedding expenses. Until you know how much your big day's going to cost, you don't know how much you need to put aside. Only once you know the grand total, can you then make sure you don't go into debt for it.
Brides.com has a simple piece on How to Create a Wedding Budget here.
Who's Paying for What?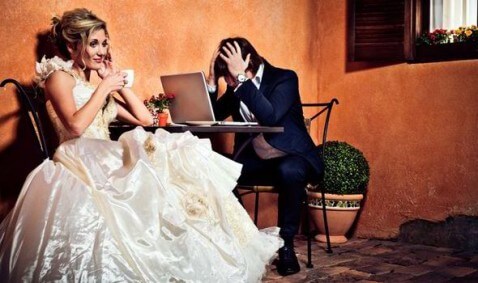 It used to be that the bride's parents could be counted on to foot the bill for their little princess' dream wedding. That's no longer the case. For one thing, their "little princess" is often into her 30's and has had a viable career for a few years already. For another, the cultural landscape is more diverse than ever, so different traditions abound, depending on your heritage.
It would be very important at the very beginning of the planning process to sit down with each set of parents (separately) and broach the subject of what kind of help they are expecting to give you financially for the wedding.
Are You and Your Fiancé(e) on the Same Page?
Before you book the grand ballroom of the Ritz Carlton, you should probably make sure you and your other half have the same vision for the perfect ceremony. And once you agree on the type of wedding you'd both like to have, make sure that you both have a realistic idea of how much it will cost.
Where's the Best Location for Your Wedding?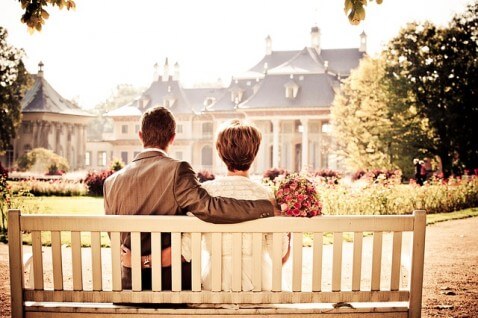 Destination weddings are a romantic alternative to the tradition, and there are many wonderful options. But if this is what you choose, make sure you've considered whether or not your friends and family can afford it too. You may end up saying your I do's with only the hotel staff as guests.
Also, be careful which resources you're using when you make your wedding budget. Smalltown, America is a much more affordable place to plan a wedding than, say, Manhattan, New York. Check out the stats on Nerdwallet regarding the average costs of a wedding, broken down by American cities.
Can the Bridal Party Afford Your Wedding?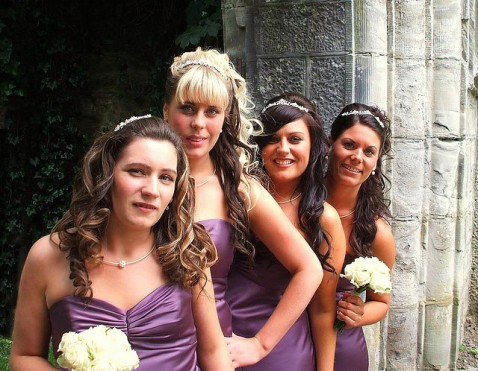 Don't forget that your friends need an opportunity to budget their money for the event too. Sit down with your bridesmaids, groomsmen, and the parents of your flower children/ring bearers and make sure that they all understand what their financial obligations are. The cost of dresses, shoes, jewelry, and tux rentals can really add up and it's simply not fair to slam them with a last-minute costly surprise.
What Are Your Must-Haves, and What Can You Live Without?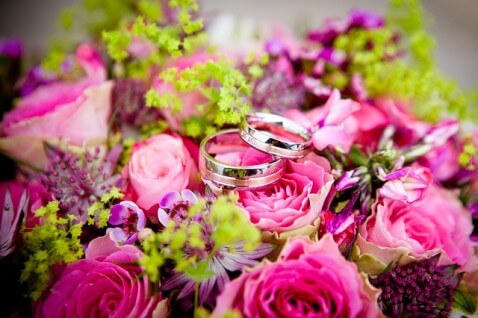 Chances are you'll probably have to put the kibosh on a few extravagant details, because although your heart may say "yes", your budget may say "no." It may help to sit down with your honey and decide what your priorities are for your dream wedding.
You may decide that an elegant, impressive event is what you want, no matter what. Or you may decide that the focus is on your guests having fun, not the size. You may have a specific date in mind or maybe there's only one venue that will ever do. These factors may impact your budget, so know right up front what the deal breakers are going to be.
Are Your Friends Pushing You to Spend More Money?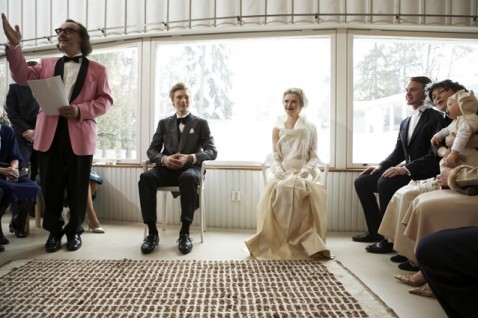 Planning your wedding isn't just exciting for you; your friends and family want to play too! Don't let them steer you away from your financial limits.
They may use phrases like, "It's once in a lifetime" or "You'll regret it forever if you don't," but don't let their romantic ideals get in the way of your financial well-being. There are certain areas where you'll want to splurge, but you'll have budgeted accordingly. Remember, they have their hearts in the right place, but you're the one who's footing the bill.
A Great Wedding Doesn't Have to Break the Bank
Don't despair, there are lots of things you can do to keep the bottom line on your dream wedding within reach:
Change your wedding date

Often booking venues or caterers is less on Fridays than on the ever-popular Saturdays.
Having a small, local, intimate affair? Maybe a Sunday or Thursday would do just as nicely. If you aren't so sure that people will be able to make it, trust that if they want to be there, they will be!
Use Facebook instead of stationery

Face it, no matter how beautiful and elegant your wedding invitations are, they'll be thrown away in a heap as soon as it's over.
Save the cost of stationery and stamps by using email or Facebook to send out your save-the-date notice or to communicate event details like driving directions. A small intimate event might even warrant a tasteful evite.
Buy a previously loved gown

Check your local listings for a wedding consignment shop. You can often pick up your dream dress for much less than the boutique price. It has only been worn once, after all.
That's also a great way to save on your wedding shoes and veil too. As a bonus, if you're not too sentimental, you can plan on bringing the gown right back to the shop after you've worn it and get a portion of your money back when it sells again!
Create your own wedding decor

Something borrowed, something blue,… and something you made yourself! Wedding table centerpieces, wedding decorations, wedding favors, and even your veil are all items where the retail mark-ups are huge. A little craftiness can go a long way in saving you big bucks.
Imagine how much money you could save if your girlfriends put together your wedding favors and decorations during your bridal shower. Or if you made your bridesmaids maid their own bouquets, with fresh flowers bought at the grocery store?
Here are some Pinterest boards to get your creative juices flowing:
Buy and sell, instead of renting

Sometimes the cost of renting items, especially bigger décor items and stereo equipment for your dream wedding, can be exorbitant.
Scour the internet; you can often buy stuff used, and then resell them on eBay when you're done with them.
Use your credit card rewards

Don't get me wrong here, I'm not advocating getting into debt for your dream wedding, quite the opposite. Let your credit card pay you for getting married.
Use your cash rewards credit card to pay for as many of the wedding related purchases as you can, paying them off as they appear on your online statement. The result will be a cash rebate on your wedding!
Finally, Track Every Single Expense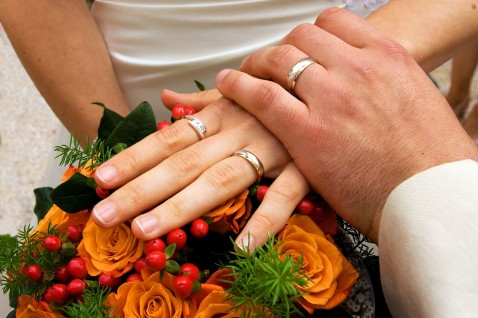 So now that you've got a grip on the basics, go ahead and make that budget. You'll find more money saving tips here and here, and check out this other great wedding cost estimator tool.
But as you go along, don't forget to track your spending. Chances are, you have a wedding journal where you're keeping tabs on everything and everyone. Make sure you're listing actual costs next to your projected, budgeted expenses. Don't get swept up in wedding fever and accidentally go over budget.