Article Summary:
Capital goods are physical, man-made items used to create a product or service that people will later use. They are different from consumer goods, which are items purchased to fill a customer's needs directly. Examples of capital goods include batteries, construction equipment, and machinery. Businesses that create capital goods fall into the capital goods, or industrials, sector. Companies in the capital goods field include large corporations like United Rentals Inc., Lockheed Martin, and General Electric.
The term capital goods can include anything from simple electronic equipment to complex engines and weapons. There are companies that focus entirely on manufacturing capital goods. These companies produce weapons, chemicals, engines, and more. Below we dig deeper into the significance of the capital goods sector and list some of the biggest companies in the field.
What are capital goods?
Capital goods are goods that are used to produce other goods, rather than being bought directly by consumers (consumer goods). However, don't confuse capital goods and raw materials. Capital goods are not used as materials in the manufacturing of other goods, which is what raw materials are. Instead, capital goods are used in the process of manufacturing other goods or providing services. For example, furniture, construction vehicles, and manufacturing equipment can all be considered capital goods.
The performance of companies in the capital goods field is often used as a leading economic indicator. If more are being purchased, it often means that businesses that manufacture consumer goods or services are ramping up production.
Capital goods also help drive economic work, which is why investors often use them as a leading economic indicator. An increase in capital goods purchased means growth in the economy and the stock market.
The graph above shows how an increase in new orders of capital goods by manufacturers often precedes an increase in the real gross domestic product in the United States. Similarly, a drop in new orders of capital goods is often followed by a downturn in GDP.
Capital goods sector companies
The capital goods sector is very diverse. No surprises here, but it includes any business that creates and sells capital goods. Companies that produce goods for any of the following industries are typically in the capital goods sector:
Electronics
Furniture
Infrastructure
Musical instruments
Networking equipment
Power technology
Construction
Aerospace
Automobile
Tools
Comparing capital goods and consumer goods
While capital goods may seem similar to consumer goods, they are actually two different things. Capital goods are products that are purchased and used to make more products. Consumer goods are products sold to fulfill a customer's need.
Example of capital goods
Capital goods are durable items that are man-made and used by businesses to manufacture goods and services. They include:
Tools
Machinery
Buildings
Vehicles
Computers
Construction equipment
But this is by no means an exhaustive list. Any item used by a business to provide a service or manufacture a consumer good qualifies as a capital good. For example an automobile manufacturer will use hundreds of consumer goods, such as microchips, wheels, engines, mirrors, windscreen wipers, and fuses, to build a car. Similarly, when a restaurant buys kitchen appliances, packaging, and tables to cook and serve the food they sell, they are using capital goods.
Example of consumer goods
Items that customers buy tend to be considered consumer goods. For instance, clothing and fashion accessories are consumer goods.
Consumer goods include goods that are sold directly to consumers without the need of any further processing. It includes:
Clothing
Electronics
Food
Phones
Bicycles
Toys
10 major companies in the capital goods sector
| Name | Description | Employees |
| --- | --- | --- |
| 3M | 3M was established in 1902 and has its headquarters in Minnesota. It manufactures around 60,000 different types of products and is located in over 200 countries. They produce window films, paint protection films, adhesives, and more. 3M also creates medical and dental products, electronic devices, car products, and health care software. | 94,000+ |
| ABB | ABB was founded in 1891 and is based in Zurich, Switzerland. It creates electronic equipment and in 2021 grossed over $26 billion. This company specializes in producing control products, cable systems, circuit breakers, and more. | 110,000 |
| Boeing | Boeing was founded in 1916 and is based in Illinois. It is in the aerospace and defense industry. They work in global services, commercial planes, space and security, and defense. Some of their services include creating military aircraft, electronic defense systems, commercial aircraft, launch systems, and electronic defense systems. They are considered the largest aerospace company. | 140,000+ |
| Caterpillar Inc. (CAT) | CAT was established in 1925 and has its headquarters in Illinois. It produces equipment for the construction industry and is located in 193 countries. They create and produce mining equipment, gas engines, gas turbines, diesel-electric locomotives, and more. This company focuses on equipment for paving, hydraulics, and drilling. Manufacturing construction equipment produced $51 billion for the company in 2021. | 107,700 |
| General Electric (GE) | GE was established in 1889 and has its headquarters in Massachussets. It is a manufacturing company that creates products for aviation, renewable energy, power, and health care sectors. They produce aircraft engines, software, weapons, wind turbines, electric motors, and more. GE's revenue in 2021 was $20.3 billion. | 168,000 |
| Honeywell International | Honeywell International manufactures items for the chemical, automotive, aerospace, and industrial control sectors. Honeywell creates chemicals, automotive products, engineered materials, plastics, and more. | 110,000+ |
| Lockheed Martin | Lockheed Martin is based in Maryland and was established in 1995. It is another company in the aerospace and defense industry. In 2021, Lockheed Martin grossed $67 billion in income. Some of their products include aeronautics, rotary and mission systems, fire control, and missiles. Lockheed Martin specializes in producing strike weapons, air missiles, and fire sensors. | |
| Northrop Grumman | Northrop Grumman was founded in 1939 and has its headquarters in Virginia. It is in the aerospace and defense industry and creates a variety of defense products. They include military aircraft, chain guns, autocannons, munitions, rocket launch systems, stealth bombers, electronic systems, and aerial vehicles. | 90,000 |
| Union Pacific | Union Pacific was established in 1862 and is based in Nebraska. It produces materials for the transportation and logistics industries. They create coal, chemicals, agricultural products, automotive products, intermodal products, and more. In 2021, the company grossed around $6.5 billion. | 29,905 |
| United Rentals, Inc. | United Rentals, Inc. is based in Connecticut and was established in 1997. It is in the construction and facilities services industries and specializes in equipment rental services. It is regarded as the world's largest equipment rental company. They sell vehicles and equipment to construction companies, industrial companies, and homeowners. | 18,500+ |
FAQs
Why are capital goods important in economics?
The purchase of capital goods is usually an indicator of what is going to happen in the economy. If more capital goods are being purchased, this is often a good indicator that the economy as a whole is growing.
Are raw materials capital goods?
No, they are different types of goods. Capital goods have to be manufactured products used in the production of other goods or services. Raw materials, such as minerals, are used to make manufactured goods of all types (e.g. capital goods and consumer goods), but they are not capital goods.
Are houses capital goods?
More often than not, houses are a consumer good, not a capital good.
Key takeaways
Capital goods are manufactured goods used to make other products or services.
Consumer goods are products bought to fulfill a customer's need.
An increase in new orders of capital goods by manufacturers generally means the overall economy is doing well.
A capital goods sector company is an industry that manufactures and produces capital goods.
Boeing, CAT, and GE are three major companies in the capital goods industry.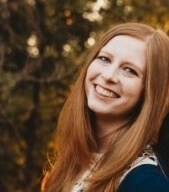 Camilla has a background in journalism and business communications. She specializes in writing complex information in understandable ways. She has written on a variety of topics including money, science, personal finance, politics, and more. Her work has been published in the HuffPost, KSL.com, Deseret News, and more.