Article Summary
A car warranty is meant to repair and replace parts of your car that fail due to manufacturing defects. What your warranty covers will be based on the circumstances of the breakage as well as the type of warranty you have. Vehicle warranty covers are not always worth the money, but they can be a smart investment in certain cases.
If you are like most people who have gotten a spam call, you've been alerted to the fact that your car's extended warranty is about to expire. That's a scam, but the car warranties that you get from dealerships are anything but. Car warranties can cover quite a few things you might not expect them to.
Most of us have been offered a car warranty during a visit to the car dealership. Before you assume that it's not worth the money, it's best to learn what it can and cannot cover. Our guide will give you everything that you need to know to make the right choice for your finances.
What is a car warranty?
A car warranty (or protection plan) is best described as an agreement or guarantee of quality from car manufacturers or dealerships. This agreement states you can get a free repair or replacement for parts that don't last a certain length of time.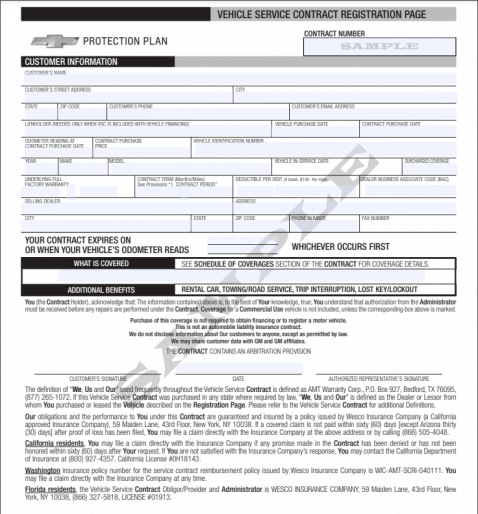 Every major car manufacturer will offer warranties on their new cars as a part of their sale. It's their way of saying, "You can trust us, and we have your back."
Are car warranties a scam?
Car warranties are not a scam, but you still have to do your research. A used car warranty from an aftermarket provider will not always cover the things that you need them to cover. Warranties that come from a car dealership tend to be far more extensive and legitimate.
For the record, we do not suggest buying a used car warranty from a random robot voice on the phone. Those telemarketing calls may not actually be linked to a real business.
How long does a car warranty last?
This can vary from manufacturer to manufacturer, not to mention the specific circumstances. The basic minimum you should expect for a new car is a 3 year/36,000-mile warranty. This means that your car's parts will be covered for the first three years or 36,000 miles of your car's life…whichever comes first.
With that said, some car manufacturers will have car warranties that can last 5 or even 10 years. The 10-year/100,000-mile limited warranty was a major selling point of several top brands. Nowadays, most warranties that span 100,000 miles will be extended warranties.
Factory vs. secondary car warranties
Before we get into the world of what warranty plans cover, let's talk about the two big umbrella groups of car warranties. Warranties are split into two main camps: factory and secondary car warranties.
A factory warranty is a warranty that your car gets when it rolls off the factory floor. This is the warranty funded and guaranteed by the maker. Every new car will have a factory warranty. A manufacturer's warranty is the same thing as a factory warranty.
A secondary car warranty is one that you buy. This is one that is backed by a dealership, a company, or a similar entity. It's the "cherry on top" of warranties.
What do car warranties cover?
Most of the time, you can find out the distinct parts of your car that get covered by a warranty by actually reading the paperwork. There are several main types of warranties. These are the most common:
Bumper-to-bumper
Powertrain
Extended
Corrosion
Seatbelt
Emission Control
Hybrid
We are going to discuss every type of warranty that we mentioned above.
What does a bumper-to-bumper warranty cover?
A bumper-to-bumper warranty covers all parts from the back of your bumper to the front. This is the most comprehensive, full coverage you can get. This is generally only given to new cars.
If you recently went to get a new car, you may have heard it called something else. This is also called a "comprehensive warranty" and it's built into the price of the car. (Or at least, certain brands have it comprehensive covers as the factory warranty.)  This is the type of coverage that offers you a way to fix your air conditioning as well as your car's powertrain.
What does a powertrain warranty cover?
Powertrain warranties are meant to cover all parts that bring power to your car's wheels. In other words, they're the core parts of the car that make your car drivable. This includes the engine and accelerator. These do not, however, cover things like broken seats or a bad window button. They last longer than bumper-to-bumper warranties.
If you like the idea of just making sure your car runs, then a powertrain warranty might be the best possible choice for your home. This type of warranty expires later than a bumper-to-bumper warranty.
What does an emissions warranty cover?
This is not a warranty that is covered by your auto manufacturer. It's a federally-mandated warranty that covers your emissions system. Legally, all cars have to come with an emissions warranty. Here's what you need to know:
Performance issues are covered for 2 years or 24,000 miles.
Defects are covered for 3 years and 36,000 miles.
Critical components are covered for 8 years and 80,000 miles.
What does a corrosion warranty cover?
Corrosion warranties are less common, but they still can be found in certain car brands. This is a warranty that covers all the exterior parts of your car. If you notice that your car is showing signs of rust and corrosion, this warranty ensures that you get those parts replaced for free.
What does a seatbelt warranty cover?
Your seatbelt is going to be the number one protective measure of your car, so it makes sense that seatbelts would have their own warranty. No one wants to replace a seatbelt! Most car manufacturers will cover it for a bare minimum of 50,000 miles. However, some brands will give you a lifetime warranty on seatbelts.
What does an extended warranty cover?
Extended warranties are purchased add-ons that allow you to extend the life of the warranty your car came with. They have multiple tiers, each of which reflect a different type of warranty. You can get a powertrain, bumper-to-bumper, or emissions warranty in most cars.
Most people who get an extended warranty do so because they worry about engine transmission failure after their factory warranty expires. It's a good idea, to be honest.
What is a hybrid warranty?
A hybrid warranty is a warranty that covers the car parts that are specifically found in hybrid and electric cars. This could include an EV battery, the car charger port, as well as other portions that help keep the car gas-free and proud to be.
What won't a car warranty cover?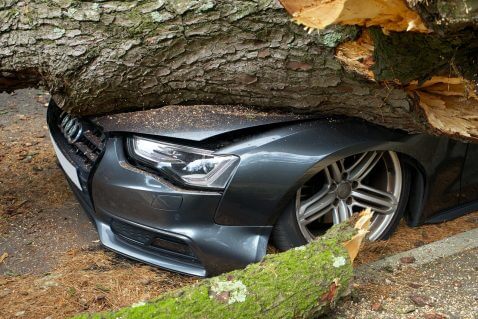 It's important to recognize that car warranties do not cover everything that can happen to a car. You still have to maintain a car and you also have to avoid car crashes. Here's what a car warranty won't cover regardless of how you frame it.
Accidents
If you crash your car, you should call your car insurance instead. Car warranty coverage is about defective parts and parts that were not built to standard. If you have a car accident, those parts were not malfunctioning unless they caused the accident.
Even if you have bumper-to-bumper, you should assume that you have to have car insurance for this. Call your insurer. Then, you might want to call your car warranty provider to find out if your warranty has expired due to the crash. Sometimes this happens, especially if it's a long-term warranty for 10 years or 100,000 miles.
Vandalism
Much like with accidents, vandalism voids your warranty on parts of your car. This includes minor vandalism like having someone key your car to having vandals pour fish oil in your air conditioning circuit. Warranty coverage doesn't handle these issues because they're not a failure of the parts.
The reason your car failed is due to human interference. Your car was not built to be wrecked by people who have nothing better to do with their lives. If your car was vandalized, you need to call your insurance company to repair or replace the damaged parts.
It's worth noting that you can probably sue the vandals if you catch them. You can also get them arrested. This isn't really something you want to bring to a dealership, since they won't have much power over this.
Negligence
With any type of car, you are going to have some form of wear and tear. It's your responsibility to make sure that your car has the regular maintenance that it needs. This means that you will need to book your oil changes to make sure your motor doesn't burn out.
Every 50,000 miles or so, you will also have to replace your brake pads. And you will have to keep an eye on your coolant. Since this is basic maintenance, car warranty companies won't pay for repairs that deal with wear and tear.
New parts
Did you decide to get aftermarket parts for your car? Perhaps you just saw one too many episodes of Pimp My Ride and wanted cool tires or lights. I totally get it! Sometimes, you just need third-party parts. However, this comes with a catch.
New non-factory parts will void the warranty you had on your old parts. So, if you are found to have new parts from a random company, you might not get the warranty coverage you have.
Improper/Strange use
So, we covered why wear and tear is not going to be covered, but there's one final reason why even new car warranties won't cover your repairs. We're talking about improper use. Improper use is usage that your car wasn't made for. If you use your car in a way that deviates from the norm, then car warranty companies won't cover the repairs.
But, what does this really mean? It's hard to nail down, but we can give you a good example. For example, if you recently decided to go street racing, your warranty might be voided. If you took your Hyundai off-roading, it also probably voided the warranty.
How much does a car warranty cost?
Car warranties can run the gamut from being free to costing several thousand dollars. Let's talk about how to gauge the proper pricing on a car warranty:
Brand new cars always come with some kind of car warranty. This could be a comprehensive warranty for a minimum of 36,000 miles. Or, it could be a dual warranty with both a bumper-to-bumper option as well as a powertrain warranty. Car manufacturers are the ones who give you these, not the dealership.
Car warranties bought at dealerships range between $1000 to $1500. This is an extended warranty on the car that you buy there. You may need to make sure that the dealership isn't charging you for the basic warranty itself. (That would be illegal.)
Extended warranties bought from third-party providers will range between $1,000 to $4,000. Most third-party extended warranties will be around $2,500 or so. They will not be bumper-to-bumper, but rather, work based on individual parts coverage.
Note: We suggest that you get a free quote on car warranties if you want to get an extended car warranty. The price of your warranty will change based on the make and model of your car, not to mention the age of it.
Should you buy an extended car warranty?
Extended car warranties are not always a good choice, and that's just the sad truth. If you're looking into buying an extended warranty for your car, you have to be realistic about what you want covered and the type of car you have. In most cases, the best solution is to get an extension at the car dealership for a discount.
However, you don't always have that luxury. An extended car warranty is best for people who can agree with the following statements:
Your factory car warranty is shorter than you want it to be. If you have a 36,000-mile warranty, you might want to look at buying an extended warranty for your car. That's not a long time for a car manufacturer to guarantee everything on your car. At the very least, look into an extended powertrain warranty.
You're not a street racer or off-roader. It doesn't make sense to get an extended warranty if the way you use your car voids it! The ideal warranty owner is someone who is just dropping off kids to school or doing commutes.
You are desperate for peace of mind. Some brands are just not durable. However, you might have fallen in love with the car you got from them. If you feel leery about the workmanship of your car, it's time to consider getting a warranty. That peace of mind is worth it, especially if you are anxious.
Other bills are not burning a hole in your pocket. If you are struggling to pay for food, a car warranty does not make sense. On the other hand, if you have all your bases covered and want to avoid having to cover the cost of a pricey repair, you should buy an extended car warranty.
Still feeling lost? You can read up on the pros and cons of extended car warranties here!
When is an extended car warranty not worth it?
If the cost of repairs is going to be lower than the cost of the warranty, it makes no sense to try to buy an extension on it.
What can you do if a warranty claim is denied?
In most cases, escalating a car warranty problem to a manager will get your claim pushed through. If the dealership outright refuses to accept your warranty without just reason, then you should call a lawyer after getting the denial in writing. Most companies will rethink their stance if you file a complaint.
Legally, you can usually sue them to get the repairs you need. Sometimes, a sternly-worded letter is enough to make them change their tune.
What are the best extended warranty providers on the market?
You have several top companies that you can choose from. The most highly-rated extended warranty providers include:
CarChex
Select Auto Protect
Endurance
Toco
Do car warranty providers provide roadside assistance?
I don't really know where this rumor came from, but warranties do not involve any kind of roadside assistance. They are just there to offer repairs and replacement.
Do you have to provide documentation to file a warranty claim?
In most cases, you shouldn't have to provide documentation to file a warranty claim. You still should have your documents ready just in case, though. To file a claim, you should have the warranty provider's number, a brief description of the part that failed, as well as proof of the car purchase.
Can an auto warranty cover regular maintenance too?
So, this is actually starting to become a thing among factory warranty providers—but there's a catch!
Only premium car manufacturers will offer this, and this is only for brand new factory warranties, too. Moreover, these types of warranties don't cover the full gamut of regular maintenance. It's generally a bunch of freebie oil changes at a local dealership. You can't rely on your warranty alone to reach maintenance.
If you want to buy an extended car warranty, you're not going to get those freebies. This is true, even when you're buying from a trusted third party. Routine service at a repair shop is often cheaper than trying to spring for this as part of your car's warranty.
Key takeaways
Warranties are a quality guarantee on parts. They cover repairs for parts that are deemed defective within a specific timeframe.
Your warranty can be comprehensive or may focus on a specific set of parts.
Extended warranties will help delay the expiration date of your car warranty, but they will cost a pretty penny.
If you want to buy a warranty, read up and check the coverage before you spend your money!