Studies indicate that women are smarter and more educated than men. A Penn medical study concludes that women are better than men at multitasking and creating group-oriented solutions. According to Harvard Business School, they are also better leaders. All of these traits are key qualities for successful entrepreneurs. So why are men twice as likely to run their own business? Why are only 30% of firms owned by women? And why do these businesses only account for 11% of sales and 13% of employment among private-held companies, as the Department of Labor reports?
We know women have the tools to be superb entrepreneurs. So why the disconnect between potential and reality? Recent research sheds light on these questions.
Successful female entrepreneurs and successful male entrepreneurs share similar traits
A study by funded by the Kauffman Foundation focused its research on successful entrepreneurs, sampling men, and women in the same industries. The study found that successful female entrepreneurs and their male counterparts share similar backgrounds and values. They had the same levels of education, an early interest in starting their own business, a strong desire to build wealth, and access to financing. Men and women also agreed on the top challenges and issues entrepreneurs have to face. So how are they different?
Women prioritize experience and encouragement
The Kauffman Foundation study also revealed some telling differences in what each gender considered more important for success. While men rated the importance of prior work experience as 4.3 out of 5, women rated it 4.7 out of 5.
The other major difference between men and women was their motivation. 56% of successful women cited encouragement from a company's co-founder as their motivation to rise in the ranks. By comparison, only 31% men said that encouragement drove their corporate ascension. Similarly, 55% of women were encouraged by an entrepreneurial friend or relative, compared to 40% of men.
Women start with less capital and use it more conservatively
According to Women-Owned Businesses in the 21st Century, a 2010 report prepared by the U.S. Department of Commerce for the White House Council for Women and Girls, women start with less capital than men. They are also more likely to say they don't need any financing to start their business. Women are also twice as likely to raise funds for their startups by getting financing from business partners.
Female business owners are also less likely to engage in risky business ventures and less likely to borrow aggressively. Overall, the study found, women are better at minimizing risk in their business operations.
Female entrepreneurs are better at crowdfunding but are overlooked by investors
A study by JMG Consulting for the Small Business Administration reported that only 6% of venture capital goes to startups owned by women. Today, female entrepreneurs receive only 2% of all venture funding, despite owning 38% of U.S. businesses. Gendered bias in how investors speak to male and female applicants drive this divide.
However, growing numbers of female angel investors help to bridge this gap. And angel investment is not the only space in which female business owners have the edge. Female-lead companies are also far more successful at crowdfunding. In the tech industry in particular, female-led campaigns received funding more than twice as often as male-led campaigns.
The more female executives a company has, the better its odds of success
Companies with more female executives make more money. A massive Peterson Institute study found that companies with 30% or more of their leadership positions filled by women add 6% to their profit margins. Another study that looked at businesses across the globe found up to a 15% increase in profit margins.
Conclusions
The issues surrounding the differences between male and female entrepreneurs are complex. After all, many say that women are naturally better with money and investing than men. (Today, Financial Post, MSN Money) From the data we've collected on entrepreneurship studies, we can draw some tentative conclusions.
We know that women have the right tools to become great entrepreneurs. Some researchers would argue that when not held back by gendered bias, women are innately better at entrepreneurship.
We also know that female entrepreneurs thrive when encouraged. And we know that women-led and women-owned companies are more successful than companies that are run only by men.
In short, hiring women is a winning strategy for business owners. Business executives seeking to groom the next generation of C-level leaders should encourage promising female candidates. And investors looking for a safer investment with higher returns should consider investing in women-led startups.
Are you a woman looking to raise funds for your startup? SuperMoney can help you find the right platform for your campaign.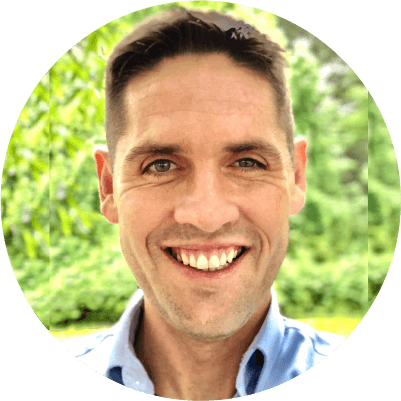 Andrew is the Content Director for SuperMoney, a Certified Financial Planner®, and a Certified Personal Finance Counselor. He loves to geek out on financial data and translate it into actionable insights everyone can understand. His work is often cited by major publications and institutions, such as Forbes, U.S. News, Fox Business, SFGate, Realtor, Deloitte, and Business Insider.