Stay at home. Make $60,000 a year. Be your own boss. No training required.
If you've ever been tempted by an offer like the above, you're not alone. Who doesn't want to work from home and make big money? Alas, you know the old saying. If it sounds too good to be true…
While there are definitely legitimate side hustle opportunities out there, you can easily fall into a trap if you don't know what to look out for.
Here are the top ten work at home scams that we uncovered.
1. Be a freelance writer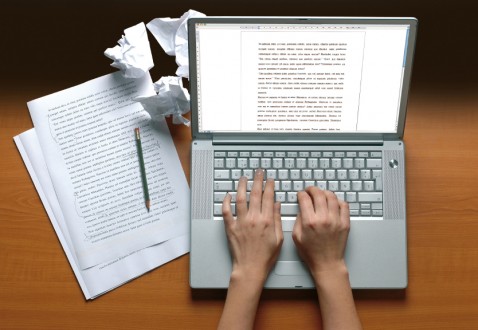 How it works: A posting on Craigslist asks for aspiring writers to put their talents to use writing for various companies, usually writing blogs or submitting free reviews.
The scam: Most of the time the site you're directed to will that you "register" as a freelance writer. Big red flag. This is nothing more than a phishing scam, one that hopes to collect your personal information, sometimes even a social security number (so they can pay you, of course). Your new potential employer might also be hoping to see some free "samples" of your work, you know, so they can steal it from you and claim it as their own.
2. Make money posting links on the Internet.
How it works: The advertisement says you can make money by posting links on Google, Yahoo, etc.
The scam: In order to qualify for this wonderful opportunity, potential employees must pay for a kit that details step-by-step instructions on how to sign up for their wonderful program. Yeah, right. You'll never seen any kind of kit and the people running the scam will have your money.
3. Medical coding/claims processor/transcriptionist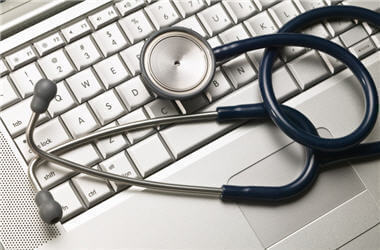 How it works: The ad claims you can work from home billing insurance carriers, processing claims or transcribing claims.
The scam: Most people replying to these ads don't know a thing about medical billing, and if they do, they won't get a reply. Why? Because they're looking for people with no actual medical billing experience. Again, why?  So they can entice them into signing up for one of their "classes" or to purchase their "code book" or whatever else they can think of to bill you out of your hard-earned dollars. Sometimes, they'll claim you need their software which they'll gladly sell you for a price. Bottom line, if you're asked to pay for something before being offered a job, run!
4. Be a customer service agent
How it works: Take calls from the comfort of your own home. Be paid on a per-call basis.
The scam: Yet another phishing scam. The bad guys are hoping for your social security number. Failing that, they want your personal information for credit fraud or stealing your identity.
5. Be a mystery shopper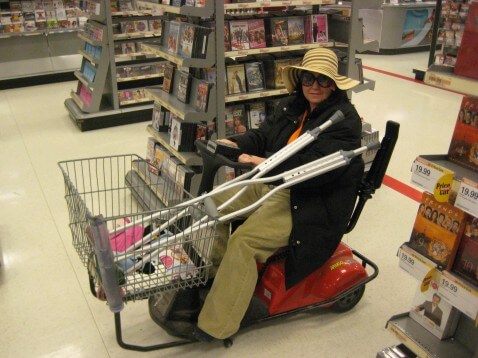 How it works: You're told you'll get paid to shop. All you have to do is visit a store and evaluate their services. What could be more fun?
The scam: One of the first places you're asked to evaluate will be – surprise, surprise – Western Union. You can guess where this is going. That's right. You'll be told to send your own money as part of the evaluation, but everyone knows you'll never get that money back. At least… we hope you know.
6. Sell products and services from home
How it works: Your new employer will furnish you with a list of leads, you make the calls. You'll make big money if you close the sale.
The scam: You get the privilege of paying for their list of leads. Enough said.
7. Do data entry (no education required)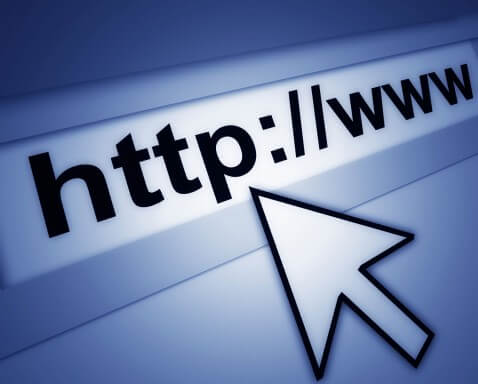 How it works: Are you self-motivated? Driven? Able to work from home? If so you can earn $19 an hour.
The scam: Guess what? You'll need to pay for a "kit" to get started.
8. Become an Independent Distributor
How it works: Become part of a winning team selling the latest weight loss/herbal wonder/magic tonic.
The scam: Most of these are nothing more than your basic pyramid scheme. They might call it something different, like structured payments, but don't be fooled. It's all about the money you'll make for the guy on top.
9. Sell insurance from home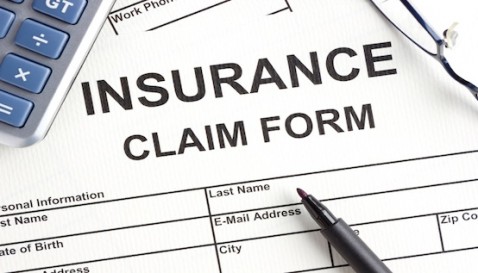 How it works: You can make $100,000. No license required. No training.
The scam: This is a combination scam. They'll give you the leads, but not for free. And then they'll tell you if you want to make the big bucks, you'll actually need that license. Never fear – they can provide you with the necessary training for an extra $X. Please remember that a legitimate insurance company should require a license. In fact, most states require one.
10. Get paid to generate internet traffic
How it works: All you'll have to do is click on some links. The more links you click, the more money you earn.
The scam: Sometimes that click will lead you to a form geared toward stealing your identity. Sometimes you'll really be asked to click on ads. Don't. Your new employer is banking on your clicks – literally. Web sites get paid based on the number of times a consumer clicks on an ad. The more times they get someone, anyone, to do that clicking, the more money they make. What do you get? Nada.
One would think some job scams would disappear – like the envelope stuffing scam. Nope. A quick Google scan revealed it's still out there.
Some jobs are legitimate. Believe it or not, there really is such a thing as a secret shopper, and a well-paid freelance writer. You just need to be careful.
Here are some simple steps to avoid job scams:
Make sure you're dealing with a legitimate company. If all you see is a generic e-mail, or worse, one of those "reply here" buttons, chances are it's not real.
If at all possible, deal locally. Ask for a face-to-face meeting with someone who actually works for the company.
Google the job listing – see if it shows up in another state or city, and look for them on LinkedIn.
If the job requires that you sign up for something, or buy something, run.
Send an email to a potential employer ask if the job is real. If you never hear back, you'll have your answer. If you do, you should still be careful as it could be an automatically generated email.
If the job offers a ridiculous salary for little to no work.
If the job touts that telecommuting is okay or that you can work from home. While there are many jobs that allow this, it's rarely something a legitimate employer will lead with.
The potential employer uses pour gramer.
The ad uses a lot of *asterisks* or !!exclamation!! points or weird ##@!@symbols##@$$.
The job states that no experience is necessary.
Remember, there's no such thing as easy money. The goal when finding a job is to make money, not get deeper into debt during your search. Here's a great website that will help potential job seekers sniff out potential phishers: Phishbucket. Another great resource is this OnGuardOnline.gov.

Photos: Flickr, Monster, SEO Mastering, Wikipedia, Your Money Drawer
Pamela is the author of thirty-eight romance novels with more coming out every year. She's best known for her NASCAR romance novels, but writes non-fiction, too. Pamela's a regular columnist for the American Quarter Horse "Journal" and writes for SuperMoney.com where she shares her personal finance tips on how to thrive in this economy.