Isis Anchalee is a full-stack engineer at OneLogin in Silicon Valley. Not only is she a female engineer in what's considered a "men's career field", she's also gorgeous.
Onelogin recently posted an advertisement of her in the Bay Area for recruiting purposes.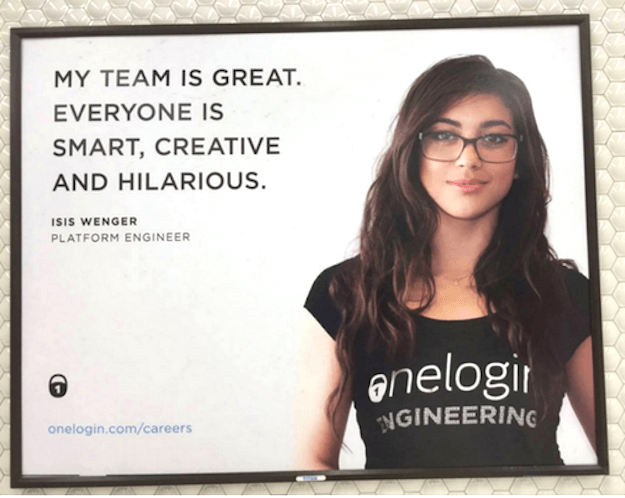 This has brought an uproar of both positive and negative attention to Anchalee. On August 1st she decided to write a blog post for Medium.com in which she shared her experiences as a female engineer.
Anchalee speaks about the mistreatment she has received – including a male colleague throwing dollar bills at her during work hours – and other issues that come with being a woman working in a "man's world".
"There is a significant lack of empathy and insight towards recognizing that their "playful/harmless" behavior is responsible for making others inappropriately uncomfortable. This industry's culture fosters an unconscious lack of sensitivity towards those who do not fit a certain mold. I'm sure that every other women and non-male identifying person in this field has a long list of mild to extreme personal offenses that they've just had to tolerate. I'm not trying to get anyone in trouble, fired or ruin anyone's life. I just want to make it clear that we are all humans, and there are certain patterns of behavior that no one should have to tolerate while in a professional environment.
I didn't ask for any of this attention, and I'm rather uncomfortable with all of it. I'm just a human and I prefer to keep my life simple/reserved, but it blows my mind that my fully-clothed smiling face with unbrushed hair and minimal makeup on a white wall is seemingly more controversial in some communities than this simply because of my gender:"

Anchalee was quite stunned with all of the negative remarks that came from the advertisements as well… particularly from men. "The negative opinions about this ad that strangers feel so compelled to share illustrate solid examples of the sexism that plagues tech," she explained. She goes on to show some of the negative comments left on a facebook post of the ad image.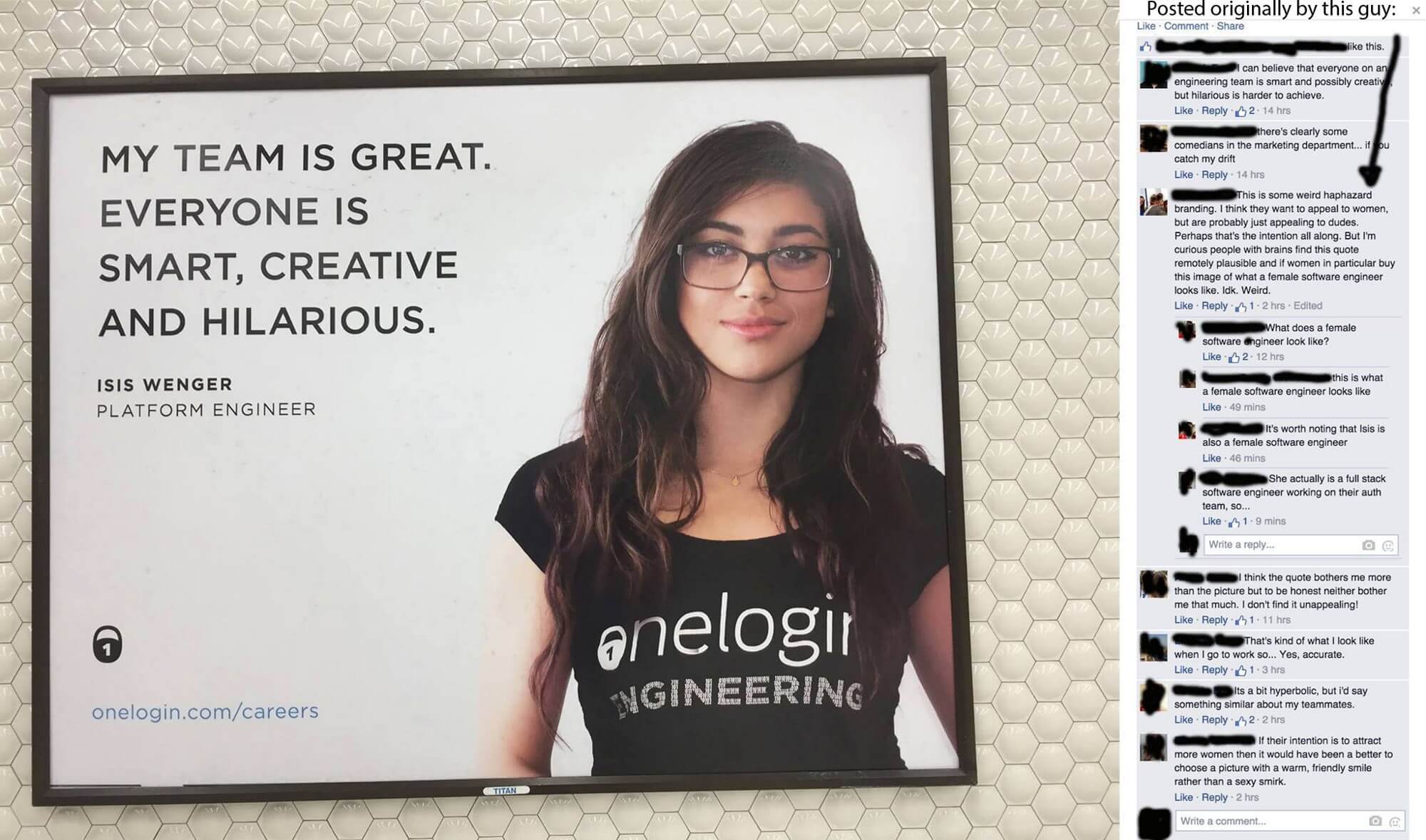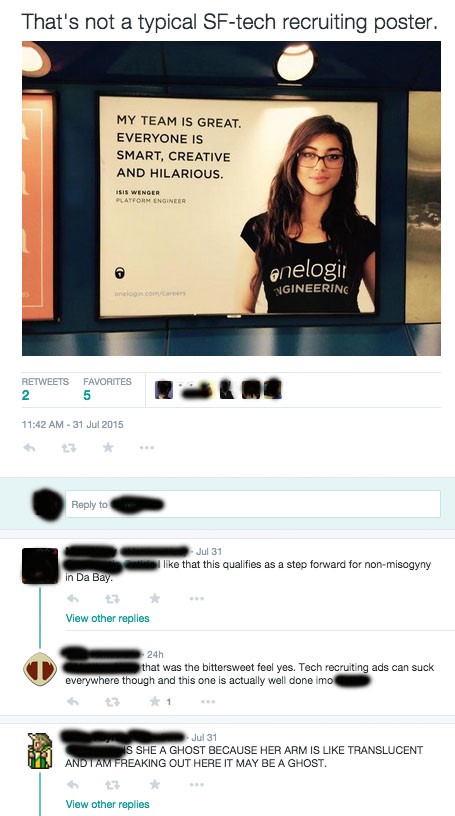 While Anchalee doesn't want any fame out of this, she did ask fellow female Engineers to speak out.
I'm Korean, Dominican, Spanish, and five feet tall. I write code all day. I wear lipstick. #ILookLikeAnEngineer pic.twitter.com/XFY3AKjVzj

— Alisha Ramos (@alishalisha) August 4, 2015
I was one of the earliest engs @Pinterest; I've worked on infra, api, web, ads, homefeed & more #ILookLikeAnEngineer pic.twitter.com/vn0aS58JIv

— Tracy Chou (@triketora) August 4, 2015
I worked as an engineer at @Intel + @Twitter, now I build features for Windows at @Microsoft #ILookLikeAnEngineer pic.twitter.com/ttGUnHseYH

— dara (@daraoke) August 4, 2015
#ILookLikeAnEngineer, the type that likes art, looking fly, and breaking stupid programmer stereotypes. pic.twitter.com/UWs9oysqjS

— Kieu Dung Tran (@kieudungtran) August 3, 2015
I have another photo to share for #ILookLikeAnEngineer. Every single woman in this photo is a software engineer. pic.twitter.com/71soJ8uRLE

— Becky Standig (@understandig) August 3, 2015
These Engineers have proved that anyone with a dream and a goal can make it… no matter what sex you are!
Ready to start something big? Check out our reviews of the best Crowd Funding organizations!

Jennifer Leonhardi was born and raised on Catalina Island, giving her a unique small town perspective and focus on community. With a degree in Sociology, she now primarily enjoys writing, largely based on her own experiences, on topics such as financial assistance programs, issues concerning the home and family, and socioeconomic trends.