Article Summary:
Most Americans should not expect student loan forgiveness from the Biden administration anytime soon. However, if you've worked in the service industry, have a total disability, or if you were defrauded by a for-profit college, you may be eligible for partial or total loan forgiveness.
Despite campaign promises in April 2020 by then-candidate Joe Biden to forgive $10,000 in student debt per borrower, guaranteed student debt cancellation for most borrowers remains uncertain. President Joe Biden indicated in April 2022 that he would make a decision soon on whether to initiate this relief. However, with his announcement and the end of the payment pause in August 2022, many borrowers are seeking advice on how to manage federal student loans.
Read on for an in-depth overview of current debt cancellation options in the United States and how to best plan to stay on top of your student loans.
A nation in debt
College tuition costs have soared over the past couple of decades, and federal student aid has not kept up. The result is that students are borrowing more and more to attend college, even the ones who have access to the best loans available.
In 2022, the average American leaves undergraduate school with nearly $29,000 in debt — as a country we owe $1.75 trillion in student loan debt, spread amongst more than 43 million student loan borrowers. Of those borrowers in 2021, less than 2% were delinquent or in default on their loans.
Given these numbers, federal student loan repayment has been on many Americans' minds since before the 2020 presidential election. President Biden made student loan forgiveness a key focus of his campaign, claiming he would support forgiving "a minimum of $10,000/person of federal student loans."
Despite how desperate many are for relief from monthly student loan payments, the idea of Biden's broad student loan forgiveness program has been extremely polarizing.
Those on the left claim that $10,000 is a mere drop in the bucket for students most impacted by a flawed system that requires exorbitant undergraduate loans. This plan, they point out, would leave the average borrower with $27,000 in outstanding federal loans, which doesn't feel too much like relief. These advocates, which include NY Senator Chuck Schumer and MA Senator Elizabeth Warren, are pressuring Biden to up the relief to $50,000 per borrower, a suggestion that Biden has expressed he will not consider.
At the same time, conservatives criticize the plan for being expensive and unfair to those who worked hard to repay their loans on their own steam, rather than relying on the federal government to bail them out.
While the promise of broad student loan forgiveness remains polarizing (and unfulfilled), the Biden administration has taken some action toward alleviating certain types of student loan debt. These actions, coupled with certain programs already in place to alleviate federal student loan debt, such as public service loan forgiveness, mean that there may already be options for certain borrowers to reduce or eliminate student debt.
Forgiveness, cancellation, and discharge
Before we get into the nitty-gritty of what options exist and might soon exist to help with student loan debt relief, it's important to distinguish between types of relief that may be or become available.
Forgiveness or cancellation. These terms are used interchangeably to indicate a situation in which a person is no longer required to repay their federal loans due to their job or some service they have provided.
Discharge. This term refers to the elimination of student debt due to circumstances out of one's control (e.g. total and permanent disability, or the closure of a school).
Existing student loan forgiveness programs
Prior to President Biden promising to relieve $10,000 of student loan debt per person, there were already quite a lot of loan forgiveness programs in place. These programs can help people with certain types of jobs or contingent life circumstances either pause or eliminate monthly payments on their student loan debt.
Qualification for these programs depends on your occupation, your life circumstances, and the type of student loans you have (e.g. direct loans vs. federal Perkins loans).
| Repayment Plan | Repayment Terms | Eligibility |
| --- | --- | --- |
| Standard Repayment Plan | Fixed payments to pay off your loan within 10 years | All borrowers |
| Graduated Repayment Plan | Payments that start low and increase every two years to pay off your loan within 10 years | All borrowers |
| Extended Repayment Plan | Fixed or graduated payments to pay off your loans within 25 years | Direct Loan borrowers with more than $30,000 in loans |
| Revised Pay As You Earn Repayment Plan (REPAYE) | Payments are 10% of your discretionary income, with the remaining balance forgiven after 20 years (or 25 for graduate loans) | Borrowers with direct subsidized loans and direct unsubsidized loans, as well as those with PLUS loans to the student |
| Pay As You Earn Repayment Plan (PAYE) | Payments are 10% of your discretionary income, but never more than you would have paid under the Standard Repayment Plan | All borrowers after 2007 |
| Income-Based Repayment Plan (IBR) | Payments are either 10% or 15% of your discretionary income, with the remaining balance forgiven after 20 years (or 25 for graduate loans) | Borrowers with a high debt relative to their income |
| Income-Contingent Repayment Plan (ICR) | Payments are 20% of your income or the amount you would pay on a fixed payment over 12 years, with the remaining balance forgiven after 25 years | Borrowers with direct subsidized loans and direct unsubsidized loans, as well as those with PLUS loans to the student |
Public Service Loan Forgiveness (PSLF)
This program forgives any remaining balance on your federal student loans "after you have made 120 qualifying monthly payments under a qualifying repayment plan while working full-time for a qualifying employer."
Most public servants have "qualifying employers," as those who work at government agencies or nonprofit organizations fall under this category. "Qualifying repayment plan" could mean making monthly payments on student loan debt as normal or any formal payment arrangement made with loan servicers.
So, if you've been making monthly payments on your loans for 10 years and you work for the government or a nonprofit organization, you're eligible for total debt cancellation on any remaining federal loans.
Teacher Loan Forgiveness
If you teach for five consecutive years full-time at a low-income school, you may qualify for up to $17,500 in loan forgiveness on any direct loans or Federal Family Education Loan Program (FFELP) loans.
Normally, you couldn't receive teacher loan forgiveness on top of PSLF. However, there is a limited PSLF waiver currently available. If you play your cards right, you could benefit from both programs.
Less common scenarios
There are many more situations that may make you eligible for loan forgiveness. These include relief scenarios for disabled borrowers, those with a repayment discharge, additional relief for public service members, and more. Check out this table for the comprehensive list:
Scenario
Loans it Applies to
You Qualify if
What Happens
Public Service Loan Forgiveness
Direct Loans
You work for a government agency or non profit organization for 10 years while making monthly qualifying payments on your student loans.
Total forgiveness of remaining balance (after 10 years of payments).
Teacher Loan Forgiveness
Direct Loans and FFEL Program Loans
You teach full-time for five complete and consecutive years in a low-income school.
Up to $17,500 in loan forgiveness.
Closed School Discharge
Direct Loans, FFEL Program Loans, and Perkins Loans
Your school closes while you are enrolled, or shortly after you withdraw.
Federal student loans are discharged.
Perkins Loan Cancellation and Discharge
Federal Perkins Loans
You work as a teacher or in certain other service areas (firefighter, law enforcement officer, military service, nurse or medical technician, etc.)
Perkins loans are cancelled.
Certain conditions apply to you (e.g. bankruptcy, death, school closure, disability, etc.)
Perkins loans are discharged.
Total and Permanent Disability Discharge
Direct Loans, FFEL Program Loans, and Perkins Loans
You are totally and permenently disabled.
Loans are discharged.
Discharge Due to Death
Direct Loans, FFEL Program Loans, and Perkins Loans
You are dead (this benefit would be to your next of kin – those who would otherwise have to repay your debts for you).
Loans are discharged.
Discharge in Bankruptcy (in rare cases)
Direct Loans, FFEL Program Loans, and Perkins Loans
You have declared certain types of bankruptcy (note: most bankruptcies do not result in student loan discharge).
Loans are discharged.
Borrower Defense to Repayment
Direct Loans
You took out student loans to pay for certain educational services, which the school you attended did not provide.
Loans are discharged.
False Certification Discharge
Direct Loans and FFEL Program loans
The school you attend falsely certifies your eligibility to receive a loan.
Loans are discharged.
Unpaid Refund Discharge
Direct Loans and FFEL Program loans
You withdraw from a school and the school does not return loan funds to the loan servicer.
Partial discharge of loans.
Forgery Discharge
Direct Loans, FFEL Program Loans, Federal Perkins Loans held by the US Department of Education.
If you were the victim of forgery or identity theft that resulted in student loans being taken out in your name.
Discharge of fraudulent loans.
What Biden has done so far
While the promised $10,000 broad loan forgiveness has yet to be enacted, the Biden administration has been taking some recent action to provide relief to certain student loan borrowers.
Relief for defrauded students
The Obama administration initially instituted a partial student loan forgiveness plan for defrauded students. This plan allowed students who attended for-profit colleges (like ITT Tech) that did not deliver on educational promises to shed some of their student debt. This was stalled under President Donald Trump's administration and no applications were approved.
In 2021, President Biden expanded this program to include full student debt cancellation for these students. The largest example is the more than 560,000 student loan borrowers who attended Corinthian Colleges, all of whom will have their student debt canceled in its entirety — a total of $5.8 billion in relief. The school, formerly one of the largest for-profit colleges in the world, has been at the center of a storm of litigation surrounding predatory marketing practices.
Active-duty student loan interest waivers
Current and former active-duty service members have always been eligible for a student loan interest waiver under the Higher Education Act, if they applied for it. In 2021, however, the requirement to apply was nixed in favor of automatic enrollment. Less than 2% were approved in 2017, whereas nearly 177,000 could be eligible in 2022.
Student loan payment pause
In early March of 2020 (due to the COVID-19 pandemic), nearly 100% of American borrowers went on a vacation from federal student loan payments and still haven't come back. While the Biden administration has seemed to indicate it would resume student loan payments several times since then, the payment pause was extended through August 31, 2022. Collectively, this has helped 41 million borrowers save money in the form of eliminating $5 billion in interest payments each month.
While the moratorium on payments is currently set to expire at the end of August, U.S. Education Secretary Miguel Cardona has indicated that this date is absolutely subject to another extension, if that's what borrowers need.
Where we stand
In April of 2022, President Biden teased that a decision related to student loan forgiveness would be forthcoming within a matter of weeks. As of mid-July 2022, expecting imminent debt relief from the Biden administration in any form other than another potential extension of the payment pause may not be rational.
One thing we do know is that the $10,000 in loan forgiveness that individual borrowers have been hoping for did not make it into Biden's budget proposal. Would Biden consider using his executive authority to enact a federal student loan debt relief plan? It's unclear, and such a plan's prospects in the current Congress are even less certain.
Whether you are a prospective college student wondering if you should take out a federal student loan to fund your studies or a graduate trying to figure out how to re-budget monthly direct loan payments, it's worth your time to educate yourself so you can weigh all of your options.
Before you borrow
If you're thinking about attending college and will not be able to pay the cost of tuition upfront, consider these actions before you sign a promissory note.
Apply for financial aid. Most colleges offer both merit- and need-based financial aid, which can significantly lower the cost of your education. This aid can also reduce the monthly payments you'll be required to make after graduating (and the duration of your education debt).
Consider community colleges or public schools. Public and community colleges are considerably cheaper than private institutions and often provide comparable educational experiences.
Explore your options for loan servicers. If at all possible, only take out government-subsidized loans that won't accrue interest while you're in school. If you have to take out unsubsidized student loans to afford college, make sure you compare loan servicers so that you get the best interest rate you can.
Managing your student debt
If you've already borrowed money to subsidize your education, here are some proactive tips for managing your student debt. This will be especially helpful if payments resume in September 2022, or if Biden ultimately doesn't make good on his $10,000 promise.
Do your budgeting now. Don't assume that student loan cancellation is inevitable, or wait for the announcement that you'll have to resume student loan payments to figure out how you'll afford them. Defaulted loans hurt your credit score, which could hinder your ability to qualify for a reasonable mortgage interest rate or a car loan.
Apply for an income-driven repayment plan. If payments resume and you are struggling to afford them, you can apply for an income-driven repayment plan. This plan would adjust your monthly required payments based on your current income.
Consider refinancing or consolidating your student debt. If you have multiple student loans from various loan servicers, consolidating your student debt could make your life easier, and reduce your overall interest rate.
Key Takeaways
Currently, no federal student loans are accruing interest and all payment requirements have been paused. This pause is set to expire in August of 2022.
It seems unlikely that the Biden administration will push for broad loan forgiveness. With that in mind, most borrowers should make a plan to be ready to resume loan payments in September 2022.
If you're a teacher, other service worker, have a total disability, or were defrauded by a for-profit college, there are options for you to have your student loans forgiven.
If you are considering taking out student loans to attend college, do your homework first. Apply for all the financial aid and scholarships you can get, and make sure the loans you do end up taking out are low-interest, government-subsidized loans.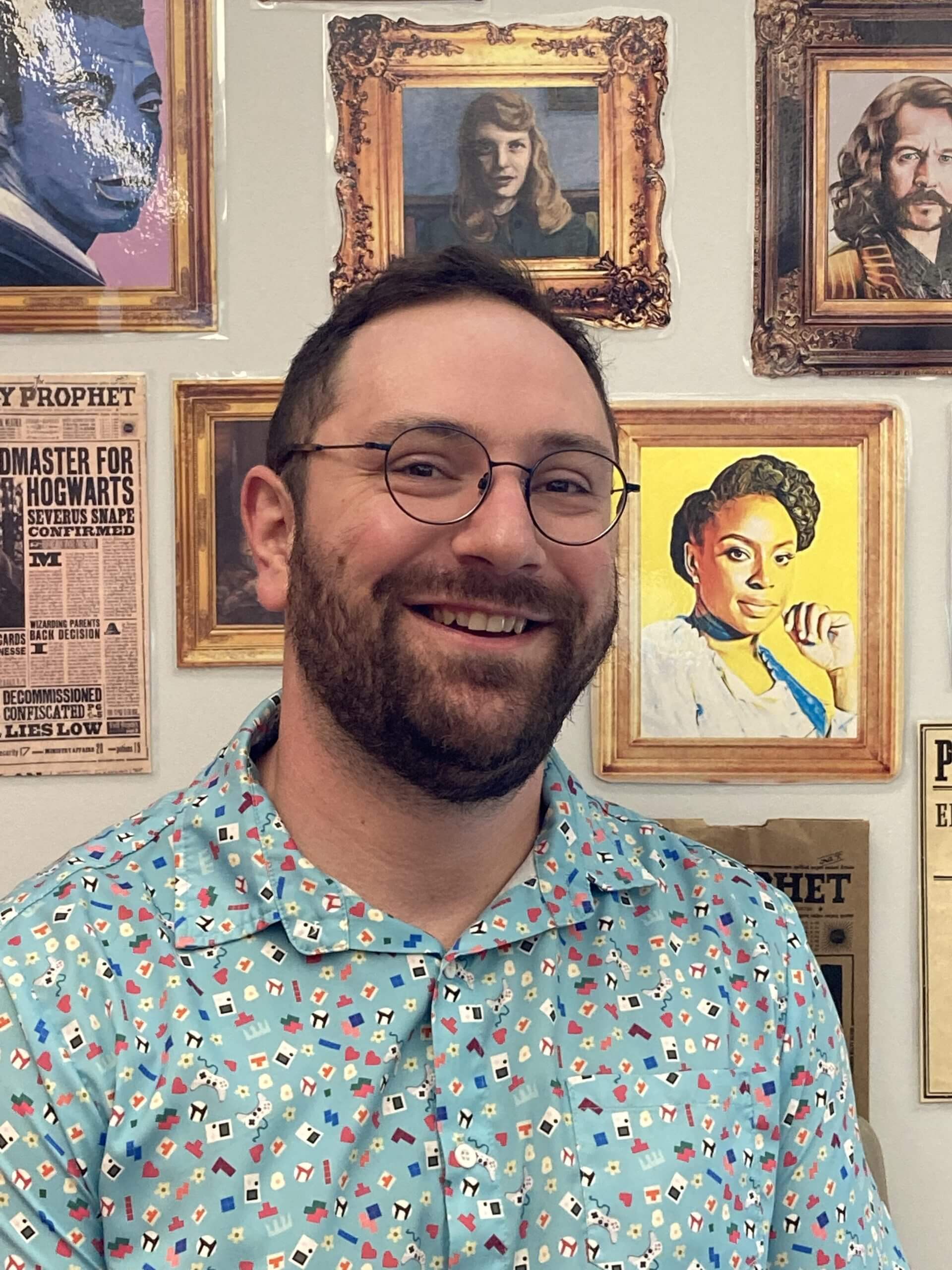 Ben Coleman is a veteran English teacher with a knack for translating complex concepts into bite-sized chunks. Having recently dug himself out of crippling credit card debt, he's passionate about providing excellent financial resources to folks who need them so they don't end up in the same position. Ben writes for SuperMoney from Rochester, NY where he lives with his wife and dogs (Yoshi and Pig).