Article Summary:
Can you actually buy an entire town? Turns out you can, and real people have — not just the fictional characters from the popular TV series Schitt's Creek. You never know what real estate listings might turn up. In fact, you could find a whole ghost town for sale, complete with houses, dance hall, post office, and a general store. You might even get it dirt cheap. And if you don't like the selection of abandoned villages for sale, you could build one of your own.
Property ownership isn't always as straightforward as one might imagine. If you think about it, buying an abandoned town, maybe even a so-called "ghost town," could be pretty nifty. It's not merely a house you're buying; it's all the land and an entire abandoned village with historic buildings and possibly even a saloon.
Keep reading to learn how to buy a town, what you can do with the town once you have it, and how to create your own town if those available don't appeal.
Why are there towns for sale?
Years ago, a company would locate a resource like gold, silver, ore, even uranium, often in the Wild West or Canada. To attract workers, the company would then create a whole town for the employees and their families to live in while mining for the gold. Sometimes these towns grew to hold 5,000 people or so.
Unfortunately, the resource would eventually run out and residents would abandon the town and head for greener pastures. Many years later, the town turns up in the real estate listings as a long-abandoned ghost village.
Swett, South Dakota, located a couple of hours from Rapid City, South Dakota, is one such famous ghost town up for sale and as of 2016 had yet to find a buyer. At the low price tag of $250,000, it's not merely land you're buying. The six-plus acre property consists of one residence, a tavern, a gas station, and a local store.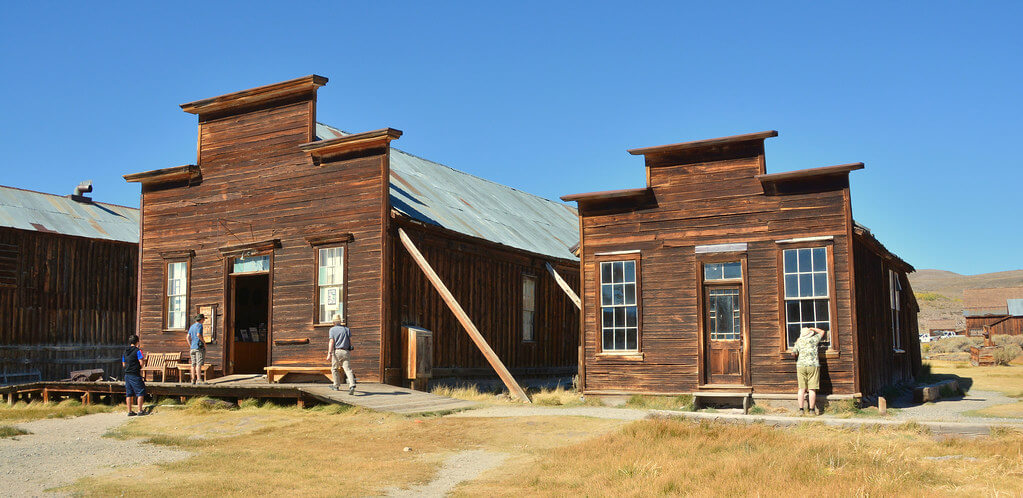 Who can buy a town?
Generally speaking, purchasing a town is for people that have more money than they know what to do with. That being said, there are steals out there to fit some smaller budgets — many under a million dollars. The oddly named town of Hell, Montana, can be had for $900,000, and an old mining town in California purportedly sold for $70,000 in 2013.
If you keep your eyes peeled, you can also sometimes find a town to purchase on Craigslist or through an online auction site like eBay. In 2013, Seneca, California was listed on Craigslist for $225,000. The price included 10 acres, three cabins, and a bar with a liquor license. Considering it's tough to find a single-family house for that price in some neighborhoods, buying an entire town for so little seems like a good deal.
Pro Tip
Keep an eye on Craigslist or eBay for the occasional outlandishly good deal to buy your own town.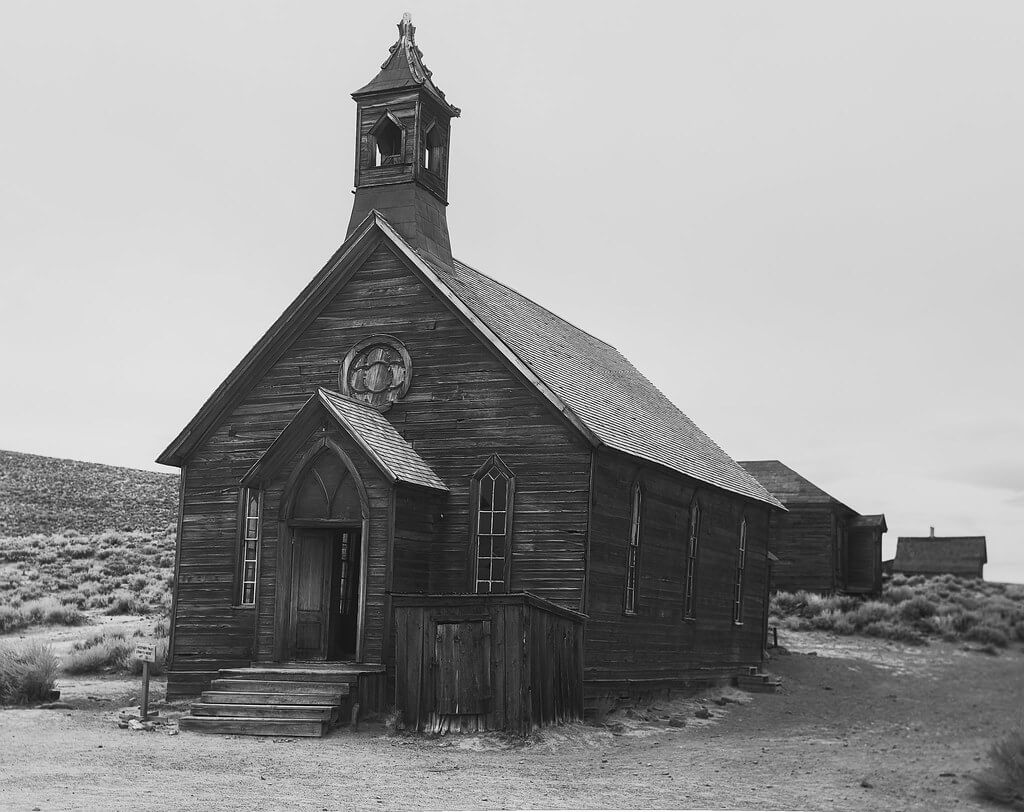 Am I really buying a town?
Check the fine print before you buy. Occasionally a village will need an influx of cash, so attempt to "sell" their town, in which case ownership is purely ceremonial. Much like giving someone a key to the city, it really doesn't mean anything. But you might get a nice plaque or a monument in the town square.
In other cases, these "towns" are no more than a few ramshackle buildings that aren't fit to restore. You're not so much buying a town as you are a decent-sized piece of land with some colorful history and a need for demolition.
How do you buy a town?
It's not easy to get a loan for a ghost town. Typically, it requires a private banking type of loan that is based on a good relationship with the lender as opposed to a traditional mortgage. You definitely can't get an FHA or Fannie Mae-backed loan for this type of purchase, but it's not impossible to get a mortgage for a ghost town. This is especially true if the properties or land are valuable and the price is right.
To finance your purchase, you may be able to consider commercial loans, mortgages, and even personal loans depending on the price of the town. Be sure to consider a few different options and compare lenders before agreeing to the terms of your loan.
What to do with it once you buy it
If you have the ambition and the capital to invest, you can do pretty much anything you want with the property. The possibilities are endless: a tourist destination, a commune, a wellness center, an elaborate private vacation spot?
Theme park
You could make it into a theme park of sorts, as one eccentric fellow did in the 1960s. Raymond Schmitt, CEO of an aerospace firm bought the town of Johnsonville, Connecticut, a former mill town gone derelict. It's said to be a charming, Victorian-style place with 19th-century stables, taverns, houses, post office, and a general store.
Except it turns out that none of those vintage buildings were original to the New England hamlet. Schmitt bought them up here and there and had them trucked into Johnsonville to fulfill his dream. The village changed hands a few times after his death in 1998, and eventually in 2017 it was bought by a Phillipine-based independent church for about $1.8 million.
Oddly, that's the same church who also bought the aptly-named small town of Scenic, South Dakota for about $800,000 in 2011. The 12-acre town and surrounding property of about 46 acres, came equipped with a post office, saloon, dance hall, museum, a couple of stores, and a railroad depot. The seller was Twila Merrill, a businesswoman who essentially bought up the entire town when it hit an economic downturn early in the century.
Retirement community
A retirement community was the plan for Bradian, British Columbia, a former gold mining town that went bust in the 1970s and was sold to a developer. Unfortunately, it was a touch too remote and a little bit pricey for that endeavor to pan out and was later bought by a family who used it as a vacation spot. They have since sold it, and the current owners are a group of Chinese developers, but their plans for the town are unknown.
The point is, if you want to own a ghost town or other abandoned village, the opportunities are out there. And the sky's the limit on what you can do with the place if you have the vision and the deep pockets to go along with it.
Do people really live in these ghost towns?
There's at least one guy who does, or did. Frank Underwood, a young entrepreneur from Texas, is the sole resident of an old mining town. He bought the alleged ghost town of Cerro Gordo, California, in 2018 for $1.4 million and lived there full time for close to two years.
When the pandemic started in March of 2020, Underwood moved out there to take a break and started restoring the 20-something buildings on the property that are still riddled with bullet holes. His intention was to turn it into a tourist destination and it has attracted a lot of visitors, not least because of the videos on TikTok and YouTube Underwood has posted. Unfortunately, there's no way to easily access the town due to an eight-mile steep and treacherous road through a mountainous area.
Can you buy a town in a foreign country?
With enough money, you sure can. Just ask movie star Johnny Depp, who is reportedly selling his 19th-century village in the south of France for $55.5 million. The cozy hamlet includes a wine cave, skate park, private restaurant, and a renovated church turned into a guest house. If that doesn't suit you, you can check out Gwyneth Paltrow's site Goop, which once listed an entire Spanish village for $172,910 in its "Ridiculous, But Awesome Gift Guide."
Or for slightly more reasonably-priced options, you can scope out Aldeas Abandonadas. Aldeas Abandonadas, literally meaning "abandoned villages" in Spanish, specializes in unique rustic real estate, including uninhabited towns, wineries, charming hotels, and palaces, among others.
You can buy a seaside town in Marina de Lugo with several houses, a farm, and a garden for €250,000, or a rural village near Barcelona that comes with a flour mill, winery, and a fortress for a mere €898,855. While they are based in Spain, there are eccentric properties all over Europe with some amazing (too-good-to-be-true?) deals.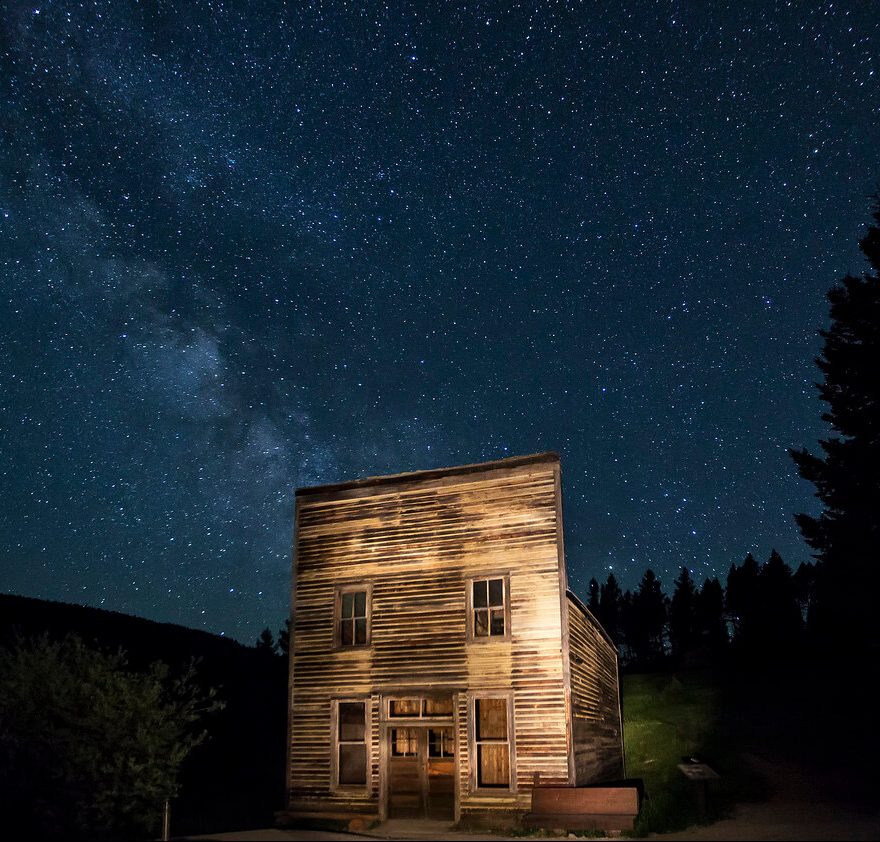 Can I create my own town?
If you can't find an existing town to buy, you could always build your own. To actually start an "official" town, you need to form a municipal corporation, which is the legal term for a governing body. This can include towns, cities, counties, villages, and boroughs among others.
Depending on the state, you might need 51% of area voters to go along with you. That's not to mention also hiring a surveyor to map out the boundaries, plus a good real estate lawyer who knows the local rules and regulations and can file all the proper paperwork.
If that sounds reasonable to you, There are a couple of ways to do it: from the ground up, or through an unincorporated community.
Ground up. If you prefer going from the ground up, start by looking for a land loan to purchase the land you want. Once that's done, start planning. To make the town self-sustaining, you'll need infrastructure, including roads, businesses, and utilities. That's not to mention constructing a few homes for whoever comes to live in the town.
Unincorporated community. Many hamlets start out as unincorporated communities within a larger county. They don't have governing bodies of their own, such as an elected mayor, which might be a simpler route to take. As the new owner, you could elect yourself the new mayor, although it would be figurative only. As an unincorporated community, you wouldn't have elected officials at the town level and would abide by the rules of the county you're located in.
FAQs
Can you buy a city?
Nobody really owns a city. Often you'll have wealthy investors or corporations who may own a lot of real estate in a city, to the point where people might say, "John Q. Filthy Rich owns this city." However, it's purely symbolic. You can't actually buy a city like you can a tiny empty ghost town.
What is the largest ghost town in the U.S.?
Jerome, Arizona, once the fourth largest city in Arizona, now touts itself as the biggest ghost town in the country. Now a thriving tourist spot and artists' hub, Jerome sits above what used to be Arizona's largest copper mine, producing about three million pounds of copper a month. In 1967, Jerome was designated a National Historic District by the federal government and has about 450 residents.
What's the creepiest ghost town in the world?
While this might be debatable, many consider Pripyat, Ukraine the most famous (and eeriest) ghost town in the world. Once home to almost 50,000 residents, the town was hastily evacuated in April of 1986 when part of the Chernobyl Nuclear Station exploded, contaminating the entire area with radiation. Families were forced to leave behind almost all of their belongings in their rush to safety.
Scientists say radiation levels have fallen to safe levels in a particular zone, and numerous wildlife species have returned to the area, but much of the region won't be safe for many years to come.
Key Takeaways
You can buy a town in the U.S., some of which you can find on Craigslist or eBay.
If you buy an unoccupied village (or one with minimal residents), you often take ownership of everything — the land, houses, streets, and businesses.
Many abandoned towns started out as mining villages but are now purported to be haunted ghost towns.
You can snatch up uninhabited villages in the U.S., Europe, and many other areas around the world, often for incredibly low prices.
Getting a mortgage for a ghost town or abandoned hamlet might be tricky, but could prove to be an interesting investment opportunity.