College Ave Student Loans is a fintech student loan lender. Since College Ave began originating loans in December 2014, the company has received more than $1 billion in loan requests from applicants.
According to College Ave Student Loans CEO and Co-founder Joe DePaulo, the company's mission is to make getting a private student loan a simpler experience that results in the best loan for each situation.
Says DePaulo, "Many on the College Ave Student Loans team were corporate executives at large companies in the industry [including Sallie Mae]. We're also parents and former students and know how stressful paying for college can be. Large student loan companies are notorious for making things more difficult than they need to be."
Who are College Ave student loans designed for?
College Ave offers private student loans for undergraduate students, graduate students, and parents of college students. Loans start at $2,000 and can cover up to 100% of a student's school-certified cost of attendance.
The company also offers student loan refinancing for students who have graduated. Refinance loan amounts start at $5,000.
College Ave student loan requirements
College Ave doesn't reveal credit requirements for borrowers. They do note, though, that most students have limited credit history and income, and often require a cosigner with strong, established credit.
College Ave offers borrowers the ability to try their free credit pre-qualification tool. Without impacting your credit score, the tool indicates if you and your cosigner qualify for a loan.
Currently, College Ave requires that borrowers and cosigners are U.S. citizens or permanent residents.
For undergraduate and graduate student loans, borrowers should be enrolled in an eligible degree program at least half-time. Graduate students must be enrolled in a master's, doctoral, or professional degree program. College Ave also inquires with your school to ensure that you're making satisfactory academic progress (SAP).
How does College Ave Student Loans stand out?
College Ave Student Loans products feature competitive single-digit interest rates, no application or origination fees, and flexible, customizable repayment terms.
"Loans are designed with the most repayment options available, so qualified borrowers can create loans that fit their monthly budget and financial goals while paying as little interest as possible," says DePaulo. "Our primary goal is to help borrowers find the perfect plan."
Students and parents can start paying in full as soon as the loan is disbursed, or they can limit the monthly payments during school.
College Ave Student Loans undergraduate student loan calculator
College Ave's undergraduate student loan calculator is a powerful tool that allows you to enter the amount you want to pay while in college. You also enter the number of years (8 to 15) that you'd like to pay the loan.
This tool gives you the total cost of your loan and monthly payment amount.
Here is an example of what a $10,000 student loan would cost if you decide to pay nothing during school with a 15-year repayment term.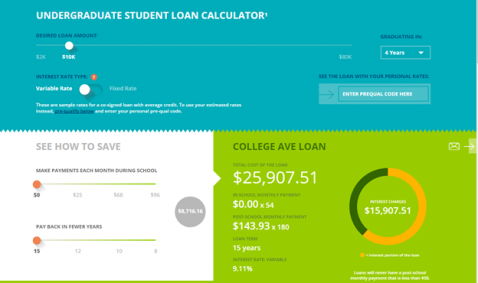 Here is an example of what it would cost for a $10,000 loan with an eight-year repayment term that you start paying while in school.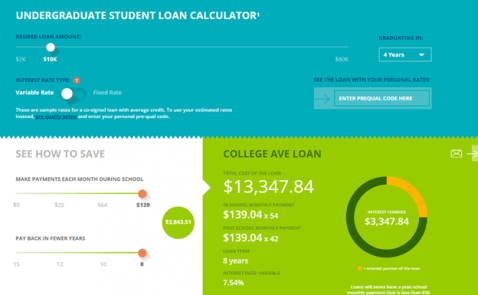 College Ave parent loan
The College Ave Student Loans parent loan is a great alternative to other parent loan options. These loans start at $2,000 and can cover up to 100% of the student's cost of attendance.
Says DePaulo about the company's parent loans, "In addition to school funds, College Ave Student Loans deposits up to $2,500 in the parent's account for extra educational expenses. This gives mom or dad control of the money for books, electronics, and more."
College Ave student loan refinancing
College Ave Student Loans Refi offers students and parents with loans the opportunity to get a new loan with better terms. You can also use this option to combine existing loans and simplify finances. The loans feature low fixed or variable rates.
Refinancing also offers flexible repayment terms. You can choose to pay off the loan in five to 15 years. Choose from immediate full principal and interest payments or two years of interest-only payments. Full payments start in year three for the latter option.
How does College Ave Student Loans application process work?
Applying for a student loan is quick and easy. You fill out and submit an online application that takes approximately three minutes to complete on a computer or mobile device. Many applicants receive an instant credit decision.
1. See if you prequalify
To see if you qualify for a loan or need a cosigner, use College Ave's free credit pre-qualification tool.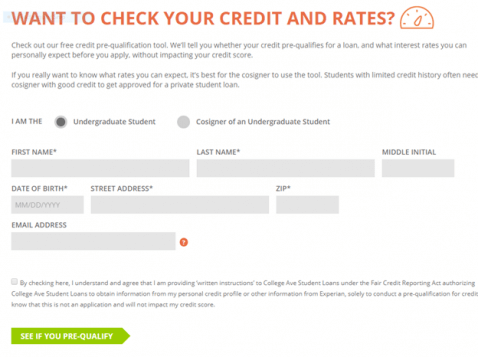 2. Fill out the application
Once you know you qualify, submit an online application. The application asks for personal and educational information. Then, review disclosures and submit to see if you're approved.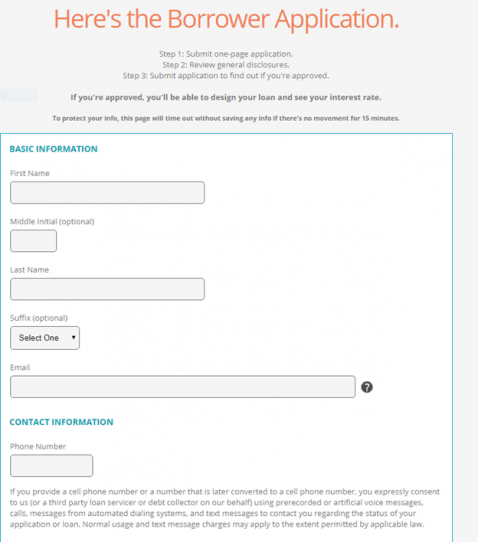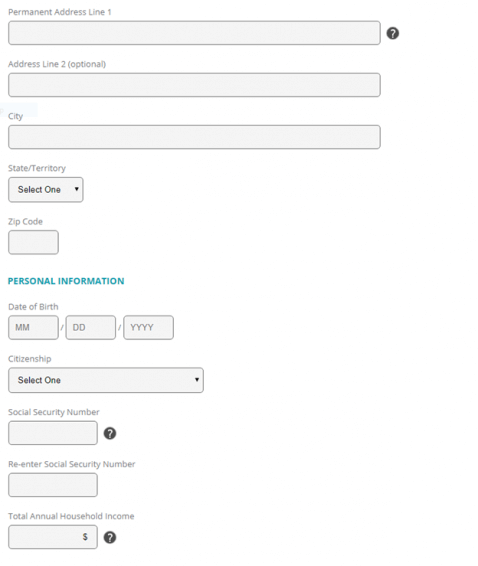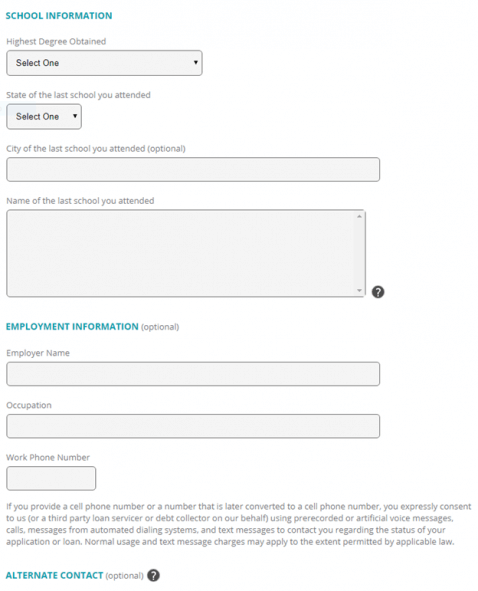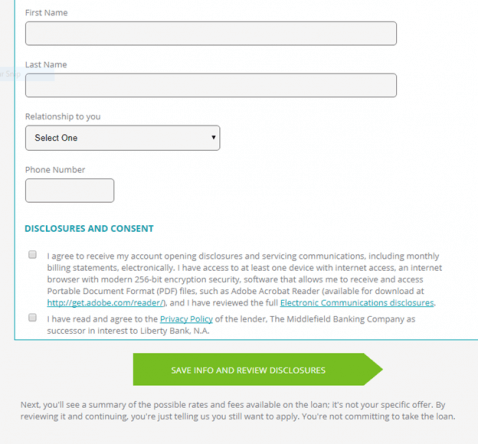 After applying, many applicants receive an instant credit decision. They can then review and accept the offered terms, if desired.
How does College Ave Student Loans refinance application process work?
To apply for student loan refinancing, start by configuring your new desired loan.
1. Fill in the details for your current loan(s).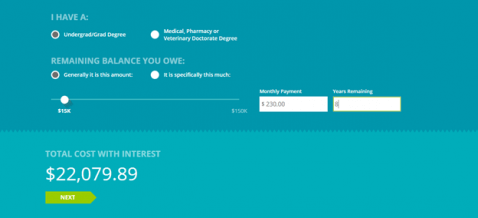 2. See how much you can save each month by refinancing.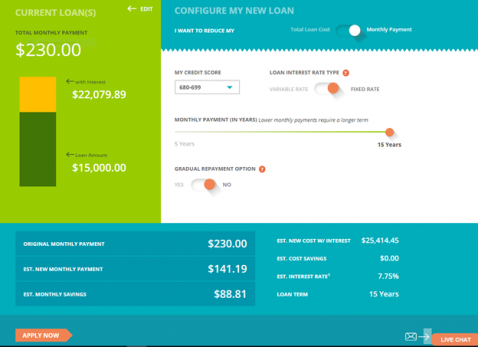 3. Apply, using the same borrower application (above).
Should you get a student loan with College Ave Student Loans?
College Ave is a tech-savvy business that offers every type of student loan, including parent and refinancing. The company features competitive rates, and students can borrow up to 100% of the school-certified cost of attendance.
With their commitment to making the student loan process as simplified as possible, College Ave's online application process is easy. You can also manage your loans from their 24/7 online self-service program.
Click here to learn more about College Ave.
To get the best student loan for your financial situation, shop around. SuperMoney's Student Loans Reviews page allows you to compare the best student loan providers.
Julie Bawden-Davis is a widely published journalist specializing in personal finance and small business. She has written 10 books and more than 2,500 articles for a wide variety of national and international publications, including Parade.com, where she has a weekly column. In addition to contributing to SuperMoney, her work has appeared in publications such as American Express OPEN Forum, The Hartford and Forbes.