Article Summary
A blanket mortgage and blanket loans are the same thing. A blanket loan is one mortgage that covers multiple properties. They are best for anyone who is in a business that owns multiple properties, such as house flippers and builders. Blanket mortgages avoid multiple fees and can make managing and tracking payments easier, but they may have a higher cost than a single mortgage.
The world of mortgages can be overwhelming for anyone, but they are essential to most home and property buyers, so it is important to know the basics about them. There are a few different type of mortgages, and how do you know which one is best for you and your needs?
This article provides details on one of these types of mortgages: blanket mortgages, also known as blanket loans. For help deciding if this is the best course of action for you, read on.
What is a blanket mortgage or blanket loan?
A mortgage is a loan used to buy real estate. A blanket mortgage, or blanket mortgage loan, is one loan that covers multiple properties. Having a traditional, single mortgage for multiple properties can get pricey and confusing. A blanket loan can help cut back the cost and keep things organized.
Borrowers who should consider blanket mortgage loans include such companies as house flippers, builders, and developers. Blanket loan lenders have designed this type of loan so that you only have one interest rate and monthly fee for each property, as opposed to having many different ones. This type of loan can also help increase cash flow as it cuts back the costs of multiple starter fees or closing costs.
Blanket mortgages are mostly for businesses, not for first-time home buyers or those new to buying property.
If a blanket mortgage is not what you are looking for, learn about other mortgages here.
PROS AND CONS OF A BLANKET MORTGAGE
Here is a list of the benefits and the drawbacks to consider.
Pros
Provides you with one interest rate and one monthly payment for multiple properties.
Payments are easier to manage and organize since they are all in one place.
You could save money by not having to pay multiple starter and closing fees.
Individual properties can be sold without getting rid of the entire mortgage.
Cons
Not offered by all lenders.
You can't use it for multiple properties across different states.
Has stricter requirements than a traditional mortgage.
Higher cost than a traditional mortgage on average.
Some or all of the properties financed could be seized if you do not make the loan payments.
Properties are held together as collateral.
What does a blanket mortgage cover?
A blanket mortgage covers at least two real estate properties under one mortgage. You cannot use a blanket mortgage on only one property.
Should you consider a blanket mortgage?
If you are in a business that involves managing multiple properties, then you should consider getting a blanket loan. A blanket mortgage can help you keep track of your interest rates and monthly payments. It can also help you cut back on the cost of various fees that come with multiple single mortgages.
Are blanket loans risky?
Not necessarily. However, blanket loans are not for the average individual. Blanket mortgages are built specifically for those who are purchasing multiple properties, and they're best for those who already have experience with buying and owning rental properties and real estate. First-time buyers should consider other options than a blanket mortgage.
One of the main risks of a blanket mortgage is losing all or some property when failing to meet the payments, as the properties are used as collateral for each other. However, each property can be sold without having to get rid of the blanket loan. You also only have one mortgage and one interest rate with a blanket mortgage, which makes keeping track of payments easier.
PRO TIP
If you are a developer, in real estate, a builder, a house flipper, or a business opening multiple locations, a blanket mortgage is designed for you. Blanket loans are not for first-time buyers.
Keep in mind, however, that certain blanket mortgage costs could be higher. Blanket mortgage lenders may require a higher down payment, for example.
Blanket mortgages are not for those buying a single property, or buying property for the first time. It is for those with experience in buying property, and who want to avoid having multiple mortgages.
If you are buying a single piece of property and hoping to buy more in the future, a blanket mortgage could be helpful eventually, but not at the beginning. Look into getting a blanket loan once you have more experience and can buy more properties.
What is a blanket lease?
A blanket lease is an agreement that allows an individual to obtain the use of multiple properties.
What's a blanket deed?
A blanket deed is a legal document detailing the terms of a mortgage that covers more than one piece of property.
Who should get a blanket mortgage?
Blanket mortgages are best for people looking to purchase multiple properties for investment. This includes people who
flip houses
buy and sell real estate (real estate investors)
own businesses in multiple locations
build houses
develop real estate
If you fit into any of these categories, you should look into getting a blanket mortgage.
A blanket mortgage is not for those getting their first rental property of for those buying a single piece of property. If you want to buy multiple properties but have not started yet, consider a blanket loan after you have more experience.
What is the difference between a bridge loan and a blanket loan?
A bridge loan and a blanket loan are two different things. A bridge loan is a short-term loan that provides immediate funding while the borrower awaits additional funding from another source, typically a longer-term loan. They usually only last up to a year. A blanket loan is a single mortgage that covers more than one property.
How many blanket loans can you have?
It depends on your location and situation, but you can generally have up to ten blanket loans. All properties under your blanket loan must be in the same state, so you may need multiple blanket mortgages if you have several properties in many different states.
How to find blanket mortgage lenders
Your local bank should have a mortgage lender, or can point you in the right direction. Be sure to do your research on mortgages and lenders. We recommend comparing the rates of at least three lenders. Compare lenders' rates here.
What is a blanket refinance?
A blanket refinance is a blanket mortgage that allows you to refinance several properties under a single loan. The comparison tool below can help you find mortgage refinance lenders.
Key takeaways
Blanket mortgages are for those who have experience buying property. If you're buying your first home or piece of real estate, blanket mortgages aren't for you.
All properties must be in the same state.
The loan amount and down payment may be higher than those for a single mortgage.
Blanket loans provide only one interest rate and monthly payment for multiple properties.
Some or all properties under the blanket mortgage could be lost if you do not pay your mortgage.
Properties are held together as collateral, but they can be sold separately without dissolving the mortgage.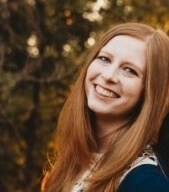 Camilla has a background in journalism and business communications. She specializes in writing complex information in understandable ways. She has written on a variety of topics including money, science, personal finance, politics, and more. Her work has been published in the HuffPost, KSL.com, Deseret News, and more.