Are you a looking to buy a home, but don't have much money saved up for a down payment?  Do you have a credit score less than 640?  Do you pay your bills on time, but don't have much of a credit history?  If, for any reason, you just don't fit the conventional mortgage mold, consider an FHA loan.
An FHA loan is insured by the Federal Housing Administration (FHA), which is part of the U.S. Department of Housing and Urban Development.  Because these loans are insured by the federal government, lenders are able to offer: low down payment, low closing costs, and easier credit qualifications.
Why choose an FHA loan?
Because FHA loans are backed by the government, the government assumes the risk, not the lender.  FHA loans offer some advantages that other conventional loans don't:
Low down payment
Down payments for FHA loans are as low as 3.5% and that money can come from a family member or be gifted to you; conventional mortgage, down payments often need to be seasoned (taken from funds that you have had in the bank for a certain period of time).
Low closing costs
The seller must pay part of closing costs, some of which  can be included in the loan, keeping your out-of-pocket costs low.
Easier credit qualifications
Because it's federally insured, the qualifications are not as strict.  The borrower's credit may be considered on a case-by-case basis for special credit circumstances.
How to qualify?
To qualify for an FHA loan, you must have a minimum credit score of 500.  If your credit score is between 500 and 579, you can qualify for up to 90 % of the loan to value.  If your credit score is 580 or above, you can qualify for the maximum financing available, up to 96.5% for first-time home buyers.
You must also meet the debt-to-income (DTI) requirement:
31% DTI, when just looking at your mortgage payment, as compared to your total income
43% DTI overall when looking at your mortgage payment and all other recurring monthly payments, as compared to your total income
What does an FHA insured loan cover?
FHA insured loans are available for:
purchasing or refinancing one, two, three, and four-family unit homes
reverse mortgage programs for seniors—the Home Equity Conversion Mortgage (HECM) is the only government insured reverse mortgage.  In order to qualify for an FHA home equity conversion mortgage, you must

Be 62 years of age or older
Own the property outright or paid-down a considerable amount
Occupy the property as your principal residence
Not be delinquent on any federal debt
Have financial resources to continue to make timely payment of ongoing property charges such as property taxes, insurance and Homeowner Association fees, etc.
Participate in a consumer information session given by a HUD- approved HECM counselor

energy efficiency home improvements—the FHA's Energy Efficiency Mortgage program (EEM) allows homeowners to finance home improvements into their FHA loan because these types of improvements will make it more affordable for the borrower and save them money by lowering utility costs.
manufactured and mobile homes—FHA has programs if you own the land that the home is on and another for mobile homes that are located in mobile home parks.
Mortgage Insurance for FHA Loans
FHA Loans comes with a catch. An FHA loan does not have the strict standards of a conventional loan, and because of this, it requires two kinds of mortgage insurance premiums: one is paid in full upfront – or, it can be financed into the mortgage – and the other is a monthly payment.
Upfront mortgage insurance premium (UFMIP) — This is a one-time upfront monthly premium payment, which means borrowers will pay a premium of 1.75% of the home loan, regardless of their credit score. Example: $300,000 loan x 1.75% = $5,250. This sum can be paid upfront at closing as part of the settlement charges or can be rolled into the mortgage.
Annual MIP (charged monthly) — Called an annual premium, this is actually a monthly charge that will be figured into your mortgage payment. The amount of the mortgage insurance premium is a percentage of the loan amount, based on the borrower's loan-to-value (LTV) ratio, loan size, and length of loan:
| | | | |
| --- | --- | --- | --- |
| Loan Term | Loan Amount | LTV Ratio | Insurance Premium |
| Over 15 years | $625,000 or less | 95% or less | 0.80% |
| Over 15 years | $625,000 or less | Over 95% | 0.85% |
| Over 15 years | Over $625,000 | 95% or less | 1% |
| Over 15 years | Over $625,000 | Over 95% | 1.05% |
| 15 years or less | $625,000 or less | 90% or less | 0.45% |
| 15 years or less | $625,000 or less | Over 90% | 0.70% |
| 15 years or less | Over $625,000 | 90% or less | 0.70% |
| 15 years or less | Over $625,000 | Over 90% | 0.95% |
For example, the annual premium on a $300,000 loan with term of 30 years and LTV less than 95 percent would be $2,400:  $300,000 x 0.80% = $2,400. To figure out the monthly payment, divide $2,400 by 12 months = $200. So, the monthly insurance premium would be $200 per month. (Source: Zillow)
How much home can I afford in FHA?
Because FHA loans are government-backed loans, they have slightly different restrictions than a conventional mortgage.  So, instead of simply looking at the home value and figuring out the max loan amount from there, FHA limits the loan amount based on the location of the home that you are buying.  To figure out the maximum loan amount for your area, you can click here.  Simply enter your state and county and you'll be able to find out the maximum FHA loan amounts available for one-, two-, three- and four-family unit homes.
Conventional Loan vs FHA
There are pros and cons to each type of loan.  Here are the big differences to consider when deciding which is best for you:
Mortgage insurance
An extra fee that the borrower pays monthly when there is a higher loan amount, typically 80% loan-to-value (LTV) or more.

Private Mortgage Insurance (PMI)
Conventional mortgages have private mortgage insurance if you are borrowing over an 80% LTV.  However, when your loan amount drops to 80% LTV or less, you can have your home reappraised and have the PMI payment removed.
Mortgage Insurance Premium (MIP)
FHA mortgages have a 1.5% fee that the borrower pays at closing and 0.5% annual renewal premium which is paid over the life of the loan, so basically, this is added onto the monthly payment.  Unlike PMI, this can't be removed at a certain equity level.
Interest rates
FHA loan rates are typically a bit higher than conventional mortgage rates
Loan transferability
This is a feature that is unique to FHA loans; conventional lenders don't offer this option.  If you sell your home, the new owner is able to assume your FHA loan and avoid the additional costs of obtaining new financing.  However, to assume the loan, the new buyer must meet the credit standards for the loan.
If conventional financing is not an option for you right now, you may want to look at an FHA loan. But SuperMoney also has a list of recommended home loan lenders that you can compare with various factors. Take a look here.
Still have more questions about FHA loans? Check out our comprehensive FHA FAQ.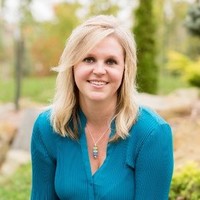 Gina Young is an accomplished finance writer who has written for publications including Examiner.com, Lexington Law, Talk Markets, CreditRepair.com as well as her own blog (Money Savvy Living), giving budgeting and frugal living advice. With a bachelor's degree in Accounting and Finance from Ashland University and a MBA from Indiana Wesleyan University, Young has impressive credentials in many aspects of investing, retirement planning, and personal finance.