Article Summary:
A mortgage broker's job is to mediate interactions between clients and mortgage loan brokers. Commission, location, clientele, and the state of the industry determine how much a broker gets paid. Mortgage brokers typically make between $50K and $90K a year, but experienced mortgage brokers in large cities can make much more than that.
There are many different career opportunities in the mortgage business, as mortgages are essential to buying a property in the United States. Becoming a mortgage broker is one possibility. When choosing a career, many people assign a high priority to salary. You may be asking yourself, how much do mortgage brokers make?
Mortgage brokers' salaries rely heavily on the environment around them, such as location and commission. Generally speaking, however, a mortgage broker can make a good, reliable salary in any environment.
This article will outline what a mortgage broker is, the salary brokers earn, what influences brokers' income, and how you can become one.
What is a mortgage broker?
Mortgage brokers act as middlemen between mortgage lenders and borrowers. A mortgage broker compares different lenders and interest rates. A mortgage broker also helps clients apply for and negotiate terms and loan amount. Mortgage brokers do a lot of paperwork as they gather documents and verify income, employment, and credit history. A good mortgage broker will help her clients find the best deal available based on their financial situation.
Mortgage brokers are not loan officers or lenders
Mortgage brokers are different from loan officers or lenders, though the terms are sometimes used interchangeably. Loan officers focus more on recommending types of loans and reviewing documents. A mortgage lender loans money directly to you. Mortgage brokers typically find and work with lenders for their clients.
Mortgage brokers often work with real estate agents
Real estate agents and mortgage brokers often work hand-in-hand with one another, working together to ensure that real estate transactions run smoothly. You can often find a mortgage broker and real estate agents in the same office. You clan also ask a real estate agent to recommend a good mortgage broker.
Mortgage brokers may work independently or in a firm
Mortgage brokers can work independently or in tandem with other brokers as part of a mortgage broker firm. When starting out in the industry, you will generally fare better if you work in a firm before becoming self-employed. To succeed, mortgage brokers need to build their reputations and clientele. This means they have to network with real estate agents, banks, mortgage loan officers, and others. One way you can build your network is to work in a firm. This is one reason people who know the mortgage industry well recommend that new mortgage brokers start their careers working for a firm.
How much do mortgage brokers make?
The average base salary for a mortgage broker covers a wide range, from $50,000 to $90,000. According to Indeed, mortgage brokers generate around $80,000 in income a year in the United States. But a mortgage broker's salary varies depending on clientele, location, and how well the industry is doing. The amount mortgage brokers make relies heavily on commission from lenders. Mortgage broker fees are usually between 1% to 3% of the loan amount. Because of federal regulations, these fees cannot exceed 3% of the loan amount.
What influences how much a mortgage broker makes?
Both region and experience level influence how much mortgage brokers earn.
Region
Indeed lays out how much mortgage brokers make in the United States and lists some of the cities where mortgage brokers earn the most. Here's how the average mortgage broker salary in several states compares to the national average:
| State broker works in | Salary compared to national average |
| --- | --- |
| Alabama | +18% |
| Arizona | -20% |
| California | +2% |
| Colorado | +7% |
| Florida | -24% |
| Georgia | +4% |
| Illinois | +7% |
| Indiana | +24% |
| Michigan | +8% |
| Minnesota | +8% |
| Missouri | -7% |
| Nebraska | +30% |
| Nevada | +9% |
| New York | -28% |
| North Carolina | -18% |
| Ohio | +17% |
| Oregon | +57% |
| Pennsylvania | -4% |
| Tennessee | +15% |
| Texas | +13% |
| Washington | +35% |
Source: Indeed. Data were not available for all states.
And here are the cities where mortgage brokers earn the most, according to Indeed:
| City | Salary |
| --- | --- |
| San Diego, CA | $152,735 |
| Los Angeles, CA | $128,053 |
| New York, NY | $126,922 |
| Denver, CO | $123,213 |
| Tampa, FL | $118,936 |
| Miami, FL | $117,045 |
| Orlando, FL | $110,079 |
| Charlotte, NC | $95,809 |
| Westlake Village, CA | $74,054 |
Source: Indeed.
Years of experience
As with any career, as you build experience as a mortgage broker, your income grows, too. PayScale outlines the average salary for mortgage brokers as follows:
| Experience | Salary |
| --- | --- |
| Less than one year | $47,000 |
| 1–4 years | $56,000 |
| 5–9 years | $55,000 |
| 10–19 years | $65,000 |
| 20+ years | $69,000 |
| Miami, FL | $117,045 |
| Orlando, FL | $110,079 |
| Charlotte, NC | $95,809 |
| Westlake Village, CA | $74,054 |
Source: PayScale.
Again, these amounts could vary based on location and the state of the industry. As for the slight drop in the average salary for workers with five to nine years of experience, we suspect this means that more workers reduce hours, become independent after working in firms, or make other adjustments at this point in their broker careers.
How can I earn more as a mortgage broker?
Communicate with clients
Being a reliable and responsive broker for your clients will go a long way. Be sure your clients know how and when they can reach you with questions and concerns, and reply in a timely matter.
Change your location
This is easier said than done. Sure, you could increase how much you make by moving to a different state, but this also means you will have to get a new license, rebuild your clientele, and network again. This is not a short-term fix, but could be beneficial in the long run.
By the way, when you think about moving to increase your income, make sure you take cost of living into account. Don't inadvertently make a move that doubles your salary but triples your living expenses.
Market
This is important for all mortgage brokers, but especially for those who want to become self-employed. Look into partnerships with real estate agents, mortgage loan officers, and others. Also look into digital advertising. This could build your clientele, enabling you to earn more commissions.
Focus on expensive loans
Because mortgage brokers are paid by commission, you will earn more money with higher monthly mortgage payments. Focus your attention on higher-value loans while staying within your client's budget.
How can I become a mortgage broker?
You'll need to put in a good amount of time and complete a significant amount of training to become a mortgage broker. To do so, you should obtain your high school diploma, complete the required prelicense program, and complete the licensing exam. You should also continue to take training courses throughout your career to stay up-to-date with the latest laws and regulations. You don't have to earn a higher degree, but industry experts recommend doing so if you can. An associates or bachelor's degree in finance, business, economics, or accounting can help you understand basic concepts and provide work opportunities. To keep your license, you must pass a criminal background check and credit history check.
Want to know more? Learn how to become a mortgage broker in 8 steps.
FAQ
Do mortgage brokers make good money?
A mortgage broker's income depends largely on the industry's financial strength, the broker's location, and the broker's clientele. Generally, though, a mortgage broker's average salary is from $50,000 to $90,000.
How much does a mortgage broker make per mortgage?
A lender pays a mortgage broker a commission, usually somewhere between 1% and 3% of the loan amount.
Is a mortgage broker a good career?
If you are good at communication, negotiating, working with people, staying well organized, and understanding financial and loan documents, you could thrive as a mortgage broker.
How do you become a mortgage broker?
You need a clean record, a good credit score, and a bachelor's degree in a related field. You also need to earn the MLO (Mortgage Loan Originator) license.
Does $50,000 to $90,000 a year sound good to you? Do you have a clean record, good credit, and a finance-related bachelor's degree? If so, now may be the time to look into license training and to start investigating the options available for funding that training. SuperMoney can definitely help you with that:
Key takeaways
A mortgage broker acts as a mediator between clients and lenders.
Mortgage brokers earn, on average, between $50,000 and $90,000.
The amount of money mortgage brokers make depend on their location, how the industry is doing, and how many clients they have.
You need to have a bachelor's degree and an MLO license to become a mortgage broker.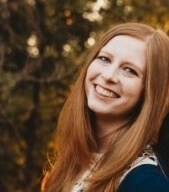 Camilla has a background in journalism and business communications. She specializes in writing complex information in understandable ways. She has written on a variety of topics including money, science, personal finance, politics, and more. Her work has been published in the HuffPost, KSL.com, Deseret News, and more.