Sometimes in life, you have to dream big. Sometimes in life, you have to do the unexpected. Sometimes in life, you have to do both. That is what Kyle MacDonald did.
Kyle MacDonald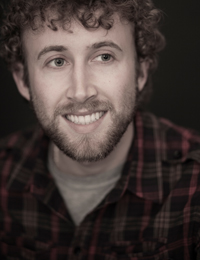 Back in 2005, Kyle was enjoying life and by his own accounts, wearing awesome t-shirts all the while. He had good ideas and big plans, but his cash flow was less than optimal. So after a bit of procrastination—waiting until the perfect time to implement his plan—he decided to take action.
Now you might be thinking that his plan included starting a business, or launching a much anticipated website, or meeting with private investors for an invention that would change the world as we know it, but that was not quite the plan that Kyle had in mind. No, his plan was a bit more subdued than any of those; he was going to list a red paperclip on Craigslist with the hopes of trading it for something bigger or better. And he did. After a series of 14 trades, he ended up with a house. Yes, you read that correctly—he traded a red paperclip for a house.
After listing the paperclip on Craigslist, in the barter section, Kyle created the following post on his blog regarding his plan:
one red paperclip
This might not surprise you, but below is a picture of a paperclip. It is red.
This red paperclip is currently sitting on my desk next to my computer. I want to trade this paperclip with you for something bigger or better, maybe a pen, a spoon, or perhaps a boot.
If you promise to make the trade I will come and visit you, wherever you are, to trade.
Hope to trade with you soon!
Kyle
PS – I'm going to make a continuous chain of 'up trades' until I get a house. Or an Island. Or a house on an island. You get the idea.
At first, MacDonald recounts that most of the people responding to the trade thought it was a joke. But after a couple days, he did find someone willing to trade that red paperclip for a fish-shaped pen. And that, was the start of his great-trade adventure to get something bigger or better. So let's take a look at his trades (and travel) on this journey:
Trading timeline
MacDonald made his first trade, a red paper clip for a fish-shaped pen, on July 14, 2005. He reached his goal of trading up to a house with the fourteenth transaction, trading a movie role for a house. This is the list of all transactions MacDonald made:[2]
On July 14, 2005, he went to Vancouver and traded the paperclip for a fish-shaped pen.
He then traded the pen the same day for a hand-sculpted doorknob from Seattle, WA.
On July 25, 2005, he travelled to Amherst, Massachusetts, with a friend to trade the doorknob for a Coleman camp stove (with fuel).
On September 24, 2005, he went to California, and traded the camp stove for a Honda generator.
On November 16, 2005, he made a second (and successful) attempt (after having the generator confiscated by the New York City Fire Department) in Maspeth, Queens, to trade the generator for an "instant party": an empty keg, an IOU for filling the keg with the beer of the holder's choice, and a neon Budweiser sign.
On December 8, 2005, he traded the "instant party" to Quebec comedian and radio personality Michel Barrette for one Ski-doo snowmobile.
Within a week of that, he traded the snowmobile for a two-person trip to Yahk, British Columbia, in February 2006.
On or about January 7, 2006, he traded the second spot on the Yahk trip for a cube van.
On or about February 22, 2006, he traded the cube van for a recording contract with Metalworks in Mississauga, Ontario.
On or about April 11, 2006, he traded the recording contract to Jody Gnant for a year's rent in Phoenix, Arizona.
On or about April 26, 2006, he traded the one year's rent in Phoenix, Arizona, for one afternoon with Alice Cooper.
On or about May 26, 2006, he traded the one afternoon with Alice Cooper for a KISS motorized snow globe.
On or about June 2, 2006, he traded the KISS motorized snow globe to Corbin Bernsen for a role in the film Donna on Demand.
On or about July 5, 2006, he traded the movie role for a two-story farmhouse in Kipling, Saskatchewan.
MacDonald summarizes this amazing adventure that he and his girlfriend Dom, went on by synopsizing some of the best parts on his blog:
Over the year of trading I met hundreds of awesome people, made many new friends and tried out new things. You get the idea. The experience was incredible. Some of the more ridiculous highlights:
I was made mayor for the day of Kipling
Dom and I were made honorary residents of Kipling for life
I was given the key to the city.
I received a Guinness World Record for Most Successful Internet Trade
Kipling erected the World's Largest Red Paperclip, another Guinness Record
Dom and I traveled to Japan to be surprise guests on one of those crazy Japanese shows.
Another Japanese TV show made this.
I was on stage with Alice Cooper at a concert in Fargo.
The press had a field day
I wrote a book about the adventure.
Everything has to start somewhere, and the most important trade was the first, when I traded away the red paperclip. If I hadn't tried the idea out, I'd just be a guy with a red paperclip on his desk and the adventure would've never happened.
I have since donated the house to the Town of Kipling, where along with the World's Largest Red Paperclip, it is a major tourist attraction and community asset.
The moral of the story is don't be afraid to try something new or to take a risk. Follow through with your ideas and dreams. You just never know how big that small idea can grow—like trading a red paperclip for a house.
Ready to start something big? Check out our reviews of the best Crowd Funding organizations!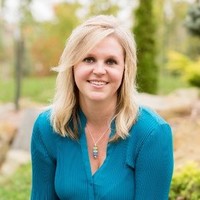 Gina Young is an accomplished finance writer who has written for publications including Examiner.com, Lexington Law, Talk Markets, CreditRepair.com as well as her own blog (Money Savvy Living), giving budgeting and frugal living advice. With a bachelor's degree in Accounting and Finance from Ashland University and a MBA from Indiana Wesleyan University, Young has impressive credentials in many aspects of investing, retirement planning, and personal finance.