Remitly Money Transfer is a digital money transfer service enabling overseas transfers. Through proprietary mobile technology, it allows people to send money quickly from their smartphones directly to people in developing countries, and for a fraction of the cost of traditional money transfer services.

About Remitly
Remitly's co-founder and chief executive officer Matthew Oppenheimer said he founded the company after working with Barclays in Kenya. There, he saw how difficult it was to send money overseas.
Remitly's mission is perfectly aligned with IFC's long-standing objective of helping the private sector find solutions that benefit the world's poor."
Remittances, or money sent from those working in developed countries back to their developing countries, dwarfs foreign aid in its ability to make developing societies more wealthy and equal. Oppenheimer, who has an MBA from Harvard Business School, began working on his idea at Highway 12 Ventures in Idaho before launching the company from Seattle.
The remittances market is huge: in 2015, over $133.5 million were sent from the U.S. alone. (Source). It transmits $3 billion annually and is backed by international organizations such as the International Finance Corporation (IFC) and major entrepreneurs like Jeff Bezos. (Source). The company says it has over 4 million transactions per year.
In 2016, when Remitly announced another round of funding from the IFC, the IFC said: "Remitly's mission is perfectly aligned with IFC's long-standing objective of helping the private sector find solutions that benefit the world's poor." (Source).

Remitly's Quicker and Cheaper Service
The service is quicker and cheaper than traditional money-transfer services due to their technology and partnerships with local banks and institutions.
The company partners with local banks (around 40,000 around the world), and offers cash pickups and direct deposits. Most of their partnerships are in Mexico and Philippines because those populations have a large population without banking institutions.
For example, the company recently partnered with Walmart in Mexico, allowing people there to pick up money transfers at participating Walmart locations.
Because there are no direct Remitly retailers or storefronts, the overhead costs are much lower, which allows the company to pass on more of the transfer to the direct recipient. Therefore, the fees are lower.

Who is Remitly designed for?
Remitly Money Transfer is for those who work in the United States, United Kingdom, and Canada. It originally focused on transferring money between the US to Philippine. Now, it allows people to send money back to loved ones in 10 countries: Philippines, India, Mexico, Colombia, Ecuador, El Salvador, Guatemala, Honduras, Nicaragua, and Peru, according to its website.
"We are super refined to who we're targeting. Our core group we're trying to help is immigrants in developed nations," said Britta Gidican, head of global marcoms at Remitly. "We know we need to have cash pickup because a lot of these people do not use banking institutions, and we need to have a way to instantly deliver money," she said. People mainly send amounts between $150-300.
The company recently launched a service that allows cruise ship workers to send money to the Philippines straight from their smartphones. This gave them access to $5 billion in the remittance market.
What's Remitly's security like?
Remitly verifies user accounts to keep them users accounts secure and also to prevent fraud. Firstly, Remitly users will have to submit identification documents in order to send money. Then, Remitly uses this information to perform detection techniques and risk assessment procedures to detect and eliminate suspicious activity. Lastly, all transactions stay protected by encryption and a 2048-bit signature.
If you're still unsure about Remitly's security, it may reassure you to know that Remitly offers a 100% satisfaction guarantee. If you are not happy with their services, you will get your money back. Additionally, if you cancel your transaction at any time before its completion, you will have all your money refunded in full. If the transaction is done but you are not happy with its services, Remitly will refund you their fees in full.
What are Remitly's fees and money transfer rate?
The company's service fees to send money abroad can range anywhere from $0 to $3.99, depending on how fast customers want it to be.
There are two options with service fees which are Economy (the cheapest) or Express. Certainly, the Express option is important in cases of emergencies. If it doesn't get there in a few minutes (around 5 minutes), the company promises to refund you the money.
For the foreign exchange rate, Remitly partners with Wells Fargo to track currency fluctuations. Often, the company can offer better exchange rates than the market rate.
"We have a team constantly purchasing currency and tracking currency flow. We try to offer rates much higher than market rates. They're consistently purchasing currency," said Britta Gidican.
You can send money using a bank account, credit card, or debit card. In contrast, debit and credit card transactions are faster than bank account transfers because the company can immediately authorize the card.
If you use a credit card, the company charges 3% per transaction. This is in addition to the fee for Express transfers. The company says it does this because credit card companies charge it a much higher fee, and thus the consumer pays for it.

How Remitly Works
First, Remitly allows customers to quickly and easily send money straight from their desktop, tablet, or mobile device. In addition, Remitly's app makes the money-transfer process even easier. As a result, it eliminates the forms, codes, agents, as well as extra fees involved in the traditional money transfer process. Transfers submitted after 5 pm Pacific Time will be processed the next business day.
Here's a step-by-step overview of how the process works (via computer):
1) Create an account in and select which country you're sending money to. Remember, this can be changed at any time). For this review, we've selected the Philippines.

2) Enter the amount of money you'd like to send through Remitly, select the delivery speed, and choose your delivery method.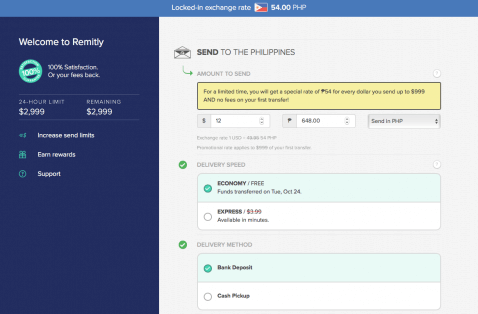 Bank deposit: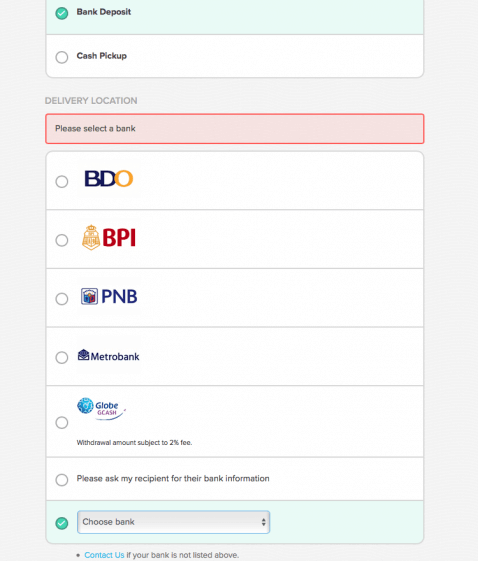 Cash pickup: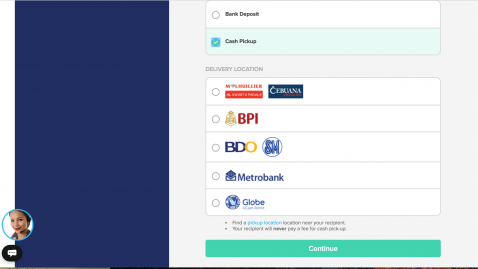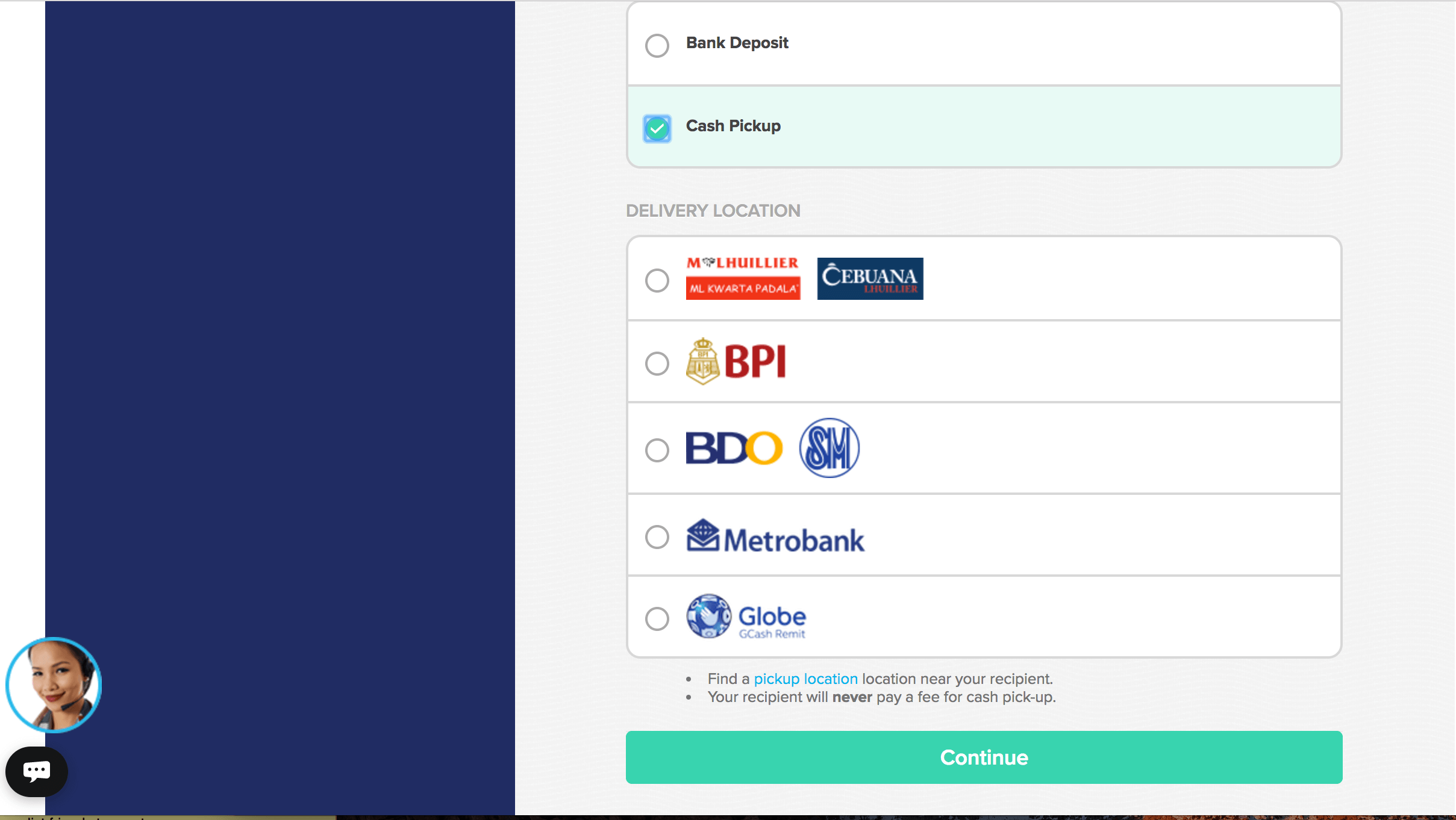 3) Provide information about your recipient on Remitly. If you choose bank deposit above, you'll also need to provide his or her bank account information.

4) Provide information about yourself on Remitly.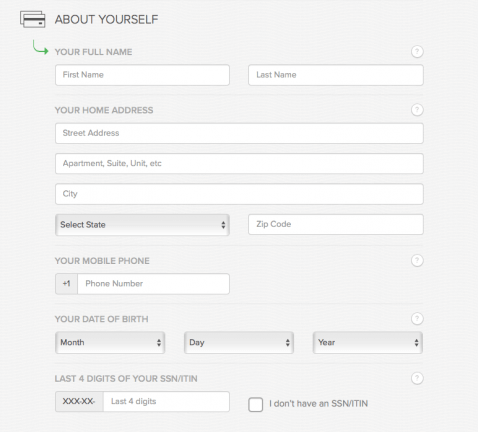 5) Choose your payment method. Using a bank account is free and the delivery speed is 3-5 days. When you use a debit or credit card, it changes the delivery method to Express and funds will be available in minutes.

Bank account:
Debit or credit card: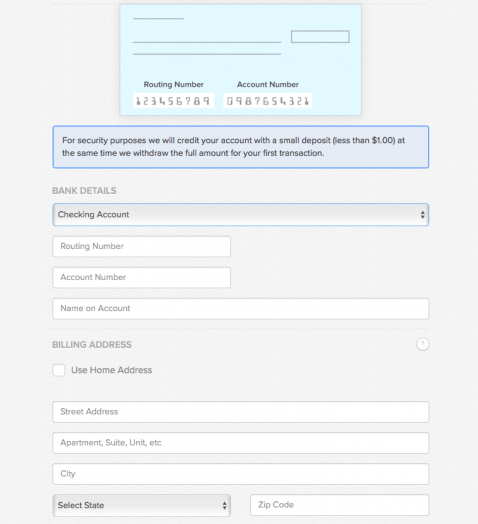 6) Confirm your payment on Remitly, and you're all set.
To note, if you'd like the cancel the transfer before the money has arrived, you may easily do so. Additionally, there is a "Cancel Transfer" button at the bottom of your Remitly receipt. You will just have to provide a reason for your cancellation.
FAQ on Remitly Money Transfer
Is it safe to send money by Remitly?
Remitly is a trustworthy and secure money transfer provider. Remitly is a registered Money Services Business with the U.S. Department of the Treasury and is licensed as a money transmitter in the U.S. Remitly is authorized to operate in all Canadian provinces except Quebec and is also authorized in the U.K.
How much can I send through Remitly?
$2,999 within 24 hours when you first register with Remitly. This can be increased to $10,000 ($30,000 for transfers to India) if you provide additional information to confirm your identity or source of funds. The amount you can send within a month is capped at $30,000.
How much are the fees for Remitly?
The company's service fees to send money abroad can range anywhere from $0 to $3.99, depending on how fast customers want it to be. When you're in a hurry, send with Remitly Express using your debit card. Money arrives in minutes for a flat fee of $3.99. If you are sending $500 or more, there will be no fees.
Can I use a credit card for Remitly?
Remitly accepts payment by debit card, credit card or bank transfer. There's an extra fee of 1-3%, depending on the country, when you use a credit card.
How do you cancel a transfer in Remitly?
Go to Remitly.com, sign in to your account, and select Transaction history. Or, open the Remitly app on your mobile or tablet device. When you are logged in to the app, you are automatically taken to your Transfers. Go to the bottom of your receipt, and select Cancel transfer.
Remitly Summary
Above all, Remitly makes is easier for those working abroad to send money back home because it's secure, fast, and easy to use. The fees are much lower than traditional money-transfer services, such as Western Union or Xoom. Also, the company offers 24/7 help.
Remitly has favorable referral perks for those who tell their friends about the service. If it's your first time using it, you will get better exchange rates when you send your first payment.
Click here to learn more about Remitly.
Andrew is the managing editor for SuperMoney and a certified personal finance counselor. He loves to geek out on financial data and translate it into actionable insights everyone can understand. His work is often cited by major publications and institutions, such as Forbes, U.S. News, Fox Business, SFGate, Realtor, Deloitte, and Business Insider.