With wedding season coming up, brides and grooms-to-be may be feeling the pinch with all the planning and spending they're doing for their big days ahead. Having a tight budget or wanting to save money on your wedding does not have to compromise the quality of your wedding! Here are some ways not to go broke this wedding season  and still enjoy a great wedding. These tips will help you plan your wedding without breaking your bank, so that you're not stressed over your big fabulous day (and so you still have some money for the honeymoon)!
1. Have a plan and set a budget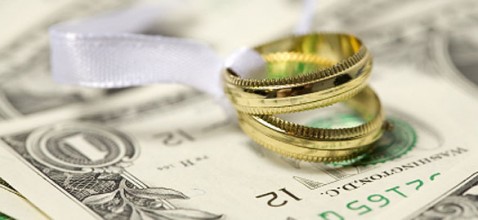 The number one rule for planning your big day is to have an actual plan. Not only does this include venue, meal options, and theme, but having a plan also means having a budget. Decide what the most important part of your wedding is to you. You may decide that you'd rather spend less on your centerpieces and more on your favors, for example.
Is it the entertainment that you want to dedicate more of your budget to? Do you care enough to even have wedding favors? Should you buy or rent your centerpieces? Make a list of things that are essential and most important to you for your big day and allocate the amount of dollars you're willing to spend on each thing. Most of all, stick to your plan! If you find that you're spending more than you planned on one aspect of your wedding, scale back on another aspect that isn't as much a priority to you in order to compensate. Use online budget trackers, like the Wedding Budgeter we found on Brideside to keep track of your spending.
2. Shop around for items and decor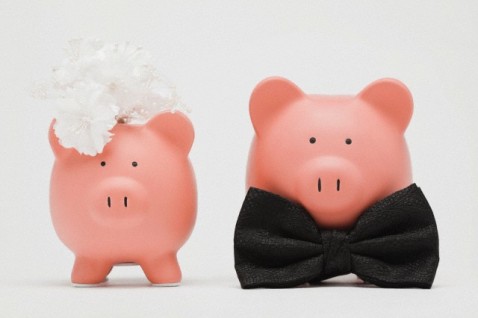 Plan your wedding in advance in order to give yourself time to shop around for vendors and items that you'll need. Giving yourself enough time allows you to compare prices and offers from different vendors, wedding photographers, banquet halls, and entertainers. This time to compare allows you to make the best decision for your budget. Think about it, you don't want to be choosing whatever you do find at the last minute, especially if it's way over your spending limit!
3. Use your cash back/rewards credit card for your purchases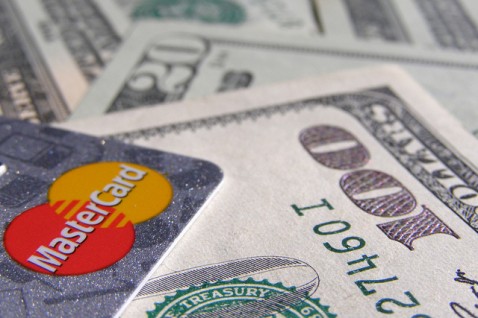 There are loads of cash-back rewards cards out there. The problem? Most of them require you to charge a lot of money to it very quickly in order to get the rewards. Here's where paying for a wedding would come in handy.
If you don't already have one, sign up for a rewards card to make your wedding purchases with. Obviously, be sure that you can pay your bills on time each month to avoid interest! With a rewards credit card, you'll be able to ensure that you do get some cash back from making all your large wedding purchases. Even if the cash rewards may not seem like much, they do add up, and are often much better than nothing. If you'd rather not start your married life with new debt, and you do have enough time to start saving and planning for your big day, try to get a high interest savings account where you'll be depositing the money that you'll be spending on your wedding later on. You might as well make a few dollars in interest while you can.
4. Pick a "cheaper" day to have your wedding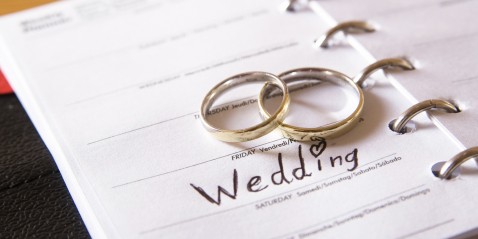 Wedding season is upon us, and while people get married year-round, there's just something about warmer weather and outdoor nuptials that "click." But what about the day of the week itself? Saturday is a prime day to have your wedding, but if you just can't afford the venue on a Saturday, and have many guests, you may want to consider a Sunday wedding, or even a Friday wedding. If this means less guests, but you saving a lot of cash, it's not a bad idea!
If you don't mind having a late fall or a winter wedding, you may even find cheaper options in an unpopular season. You may have wanted a summer wedding, but saving a large percentage on the venue during an off-season could be much more attractive. Your wedding could also be more unique than a typical spring or summer wedding!
5. Last season designs may not be a bad thing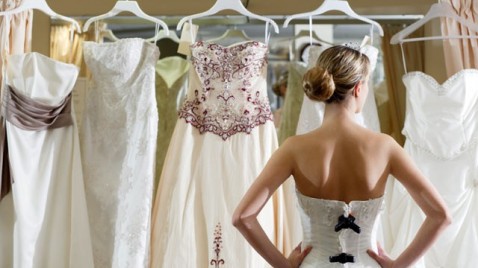 If you're shopping for a wedding dress or bridesmaids' dresses, you will notice that "last season" designs, or even designs from last year are much cheaper than upcoming season designs. The dresses may not actually be that different, but there could be hundreds of dollars in difference to save if you do opt for a "last season" design.
6. Do it yourself and save!
If you're planning a big wedding, the DIY option is only plausible if you give yourself enough time before your date. Browse the online wedding world for invite printing tips, wedding favors ideas, and inspiration for centerpieces. Pinterest is a great place to watch for wedding ideas. Many of the items you see will not be hard to do yourself – just be sure to compare the purchase price with the cost of the supplies you'll need to make the items. Gather your friends and family and create some fun nights where everyone works together to create these items! The memories you make, the skills you learn, and the money you save will all be worth your efforts!
7. Use your social network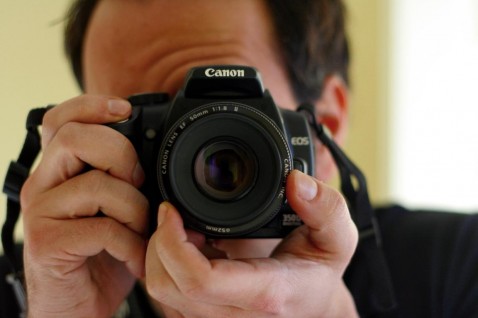 If you want to save plenty of money, tap into your social network. This includes your network online, as well as offline. Maybe your friends' friends know a good and inexpensive wedding videographer and photographer? Perhaps you're acquaintances with someone on Facebook who bakes and decorates cakes on the side and is willing to make your wedding cake for cheap, without compromising quality? (You may even find them posting pictures of their creations, which ensures they make nice cakes!)
Ask your colleague if her cousin, who just graduated with a degree in graphic design, can design your wedding invites. Maybe you know someone who studied hair and makeup design and she's willing to do your bridal party's hair and make-up on your big day. Tapping into your online and offline social networks is a great way to discover new talent, and use your connections to save money on your wedding.
8. Check out online deals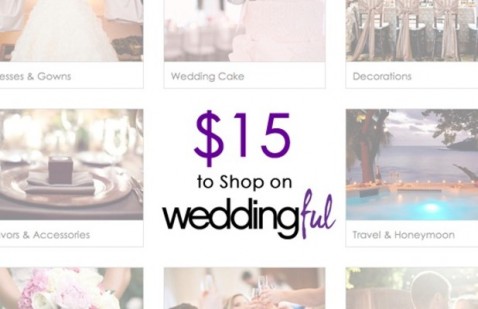 Shopping around online is an easy and fast way to be in the know of upcoming sales, wedding shows, and discounts. Be sure to sign up for vendors' e-newsletters and 'like' their pages on Facebook to receive promotions and be the first to know of any sales. Make use of sites like Weddingful.com (a Groupon-esqe site for weddings), where you may find great and cheap deals on floral design, invites, wedding cakes, and even photo booth rentals for your big day!
9. Ask for monetary gifts instead of boxed gifts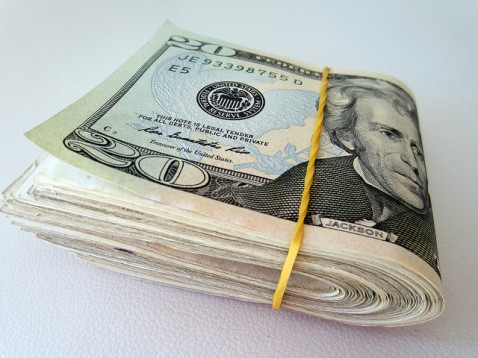 What looks better, a big wad of cash or a stack of toasters, blenders, and linens? There's no shame in simply saying, "No boxed gifts please" on your wedding invitations. Monetary gifts can help you re-pay the debt incurred from your wedding, and any extra money can also be used to furnish your home, or go toward a down payment for a new home. Money is definitely a better option than boxed gifts because if you don't have a wedding registry, you might not even like what you get! If you plan on having a bridal shower, you could pick what you really want with a wedding registry, or again, state that you prefer monetary gifts. Most of your guests won't mind, as it takes out the time and effort into getting you a gift.
10. Cut your guest list in half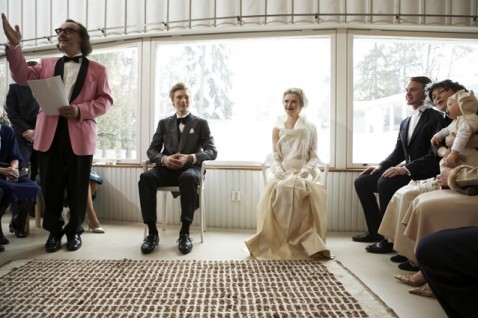 Okay, maybe not in half. But if you find that your guest list is excessive, don't be afraid to cut people off your list. Consider this: Would you rather go broke on a nice wedding with hundreds of people you don't know, or have an affordable dream wedding with only those who matter most? While this may be difficult to do, keep in mind that you'd rather have a great wedding than one that you cut too many corners on in order to allow for more guests. Prioritize your guest list. Who do you REALLY want to be there?
There are plenty of ways to save money on a wedding. Seriously, Google it. But the only advice you need is to plan well, budget wisely, and keep it simple!
Photos: Credit Sesame and Creative Commons