Perhaps you are already very mindful when it comes to budgeting your money each month. Maybe you have already cut down unnecessary spending, such as eating out or grabbing a coffee on the way to work, or even dropped costly habits, like smoking. You may have already even made room in your budget to save for retirement planning. Even if you are on the right track already, there are always a few more ways that you can consider to make a good budget even better.
Get fresh ideas on how to spend your fashion dollars: where to save and where to splurge.
1. Look At Your Household Bills Each Month
Telephone, cell phone, cable/satellite, internet service provider, and trash removal service. Can any of these be reduced by switching service providers? Do you use all the calling features you pay for? Do you watch all those channels in your current cable or satellite package?
2. Consider Getting Rid Of Some Of Your Non-Essential Household Items
If you have a cell phone and a home phone, perhaps you can give one up. If you don't mind watching television shows a bit after the premiere, you can save money by getting rid of cable or satellite service. Many television stations offer online viewing of shows for free. There are also several services that now offer popular television shows online, such as Netflix, Hulu, and Amazon Prime—all are much cheaper than satellite or cable.
3. Cut Coupons And Keep An Eye Out For Big Sales
Clipping coupons is an obvious enough way to save money and something you may already be doing if you are watching your budget every month. One way to make your money stretch even further is to use those coupons in conjunction with in-store sales. This part takes a little bit of time to research by looking through weekly ad flyers for local stores to determine the best deals, and a few extra stops when doing the shopping, but will save even more money each month.
4. Shop At End-Of-Season Sales
It can be hard to wait until summer is over to buy a new bathing suit. It is also equally hard to wait until the day after Christmas to buy wrapping paper and decorations. However, waiting to buy clothing or seasonal items once they go on clearance can save you 50-75% or more off the original price.
Learn how changes in your budget can help you retire early: 10 Inspirational Stories of People who Retired Before 40
5. Sign Up For Member Rewards
Many stores offer rewards to their members, and it does not cost anything to sign up. For example, at the grocery store, you may have noticed sale items for members only. By joining each store's rewards program, you will save extra money every time you shop.
6. Buy Private Label or Store Brand Products
Oftentimes, these products are produced by the brand name company, but because uses a store's private label. The good news for you, the customer, is you can save extra money for the same product.
7. Carpool Or Use Public Transportation To Reduce Gas Costs And Save On Insurance
Clearly, carpooling with a co-worker can save money on gas and even maintenance and car expenses. Depending on where you live, you may be able to give up your car altogether and walk, ride a bike, or even take public transportation. By not having the expense of a car payment, car insurance, or car maintenance, you could save thousands of dollars each year.
8. Change Up Your Diet
If you are a meat-and-potatoes-at-every-meal sort of person, this may be a hard one for you, but cutting down on your meat intake can save you quite a bit of money. It doesn't mean that you have to become a vegetarian.
Just making minor adjustments, such as substituting beans or lentils as the protein portion of your meal a couple of times a week can end up saving you a lot of money each month. The Bureau of Labor Statistics lists beef (ground beef or roast) at average prices of around $5-6 per pound. Beans cost $1.46 a pound. That is a 75% saving! Alternatively, buying a fresh, whole chicken or turkey can also save quite a bit of money per pound, and costs only slightly more than beans, with an average price of $1.50 a pound.
9. Ask Your Local Grocer For Deals On Ripe Produce Or Dented Cans
This is probably not something that you think about doing but can be very beneficial to you and the grocery store. When produce is getting very ripe, the store wants to sell it, because if it goes bad, they have to throw it out. You can get great deals on very ripe, fresh produce if you can use it right away. Dented cans are also an opportunity to save a bit of money. As long as the integrity of the can is in place, the food inside should be good, but stores almost always discount dented cans.
10. Make Your Home More Energy Efficient
Turn the thermostat down a degree or two in the winter and up a degree or so in the summer.
Utilize fans to circulate the air in your home rather than perpetually running the furnace or A/C.
Add insulation in the attic or walls.
Get weather stripping to seal off drafty windows.
Want more tips on how to stretch your budget? How about paying less interest on your credit card debt and other loans. A personal loan could help you consolidate your loans and reduce your monthly payments.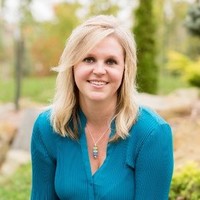 Gina Young is an accomplished finance writer who has written for publications including Examiner.com, Lexington Law, Talk Markets, CreditRepair.com as well as her own blog (Money Savvy Living), giving budgeting and frugal living advice. With a bachelor's degree in Accounting and Finance from Ashland University and a MBA from Indiana Wesleyan University, Young has impressive credentials in many aspects of investing, retirement planning, and personal finance.