The class of 2016 graduates have the most debt in U.S. history. More than 41 million Americans owe more $1.2 trillion in student debt. Even worse, over a quarter of student loans are delinquent. (Source) The state of student debt is grim. But what can you do to save money on your student loans?
You can save thousands of dollars by refinancing your student debt for a new loan with lower interest rates and better terms. The problem is that most graduates hate banks. Seventy-one percent of Millennials would rather go to the dentist than listen to what banks are saying. (Source) So we are keeping things simple.
To save you time, SuperMoney has reviewed the best online student loan refinancing companies.
Methodology
When building our top picks for best student loan refinancing companies we focused on the following features:
– Low Rates
– Origination fees
– Prepayment penalties
– Selection of loan types
– Flexible terms
– Eligibility Requirements
– Accepts federal and private loans
1. LendKey
LendKey is an online marketplace lending platform that includes over 300 lenders. However, the lenders are exclusively credit unions and community banks.
Often, these smaller institutions offer lower interest rates and more borrower-friendly terms than their larger counterparts. A lower interest rate means a lower monthly payment and total cost. That's why this is a great option if you're looking to refinance or consolidate your student loans.
Find out what you qualify for with LendKey.
2. CommonBond
CommonBond was founded by a group of Wharton School MBA graduates who were frustrated with the lack of affordable options to fund their education. It aims to deliver competitive pricing, exceptional customer service, and a simple tech-enabled experience.
Learn more about CommonBond and see what rates you can get.
3. College Ave
College Ave launched in 2014 with the goal of making private student loans simple and affordable. It allows for online applications that take about three minutes and can even be completed from a smartphone.
After applying, you will get an instant decision on whether or not you've been approved. Applying won't hurt your credit score, so you can easily find out if refinancing or consolidating with this company will save you money.
See what you qualify for with College Ave.
4. Earnest
Earnest is another reputable online lender that helps students save money by refinancing their student loans. It offers innovative technology, an easy application process, and instant decisions without impacting your credit.
5. SoFi
When you are approved to borrow from this lender, you get more than just a loan. You are welcomed as a SoFi member with access to networking events, career support, and wealth advice. However, It can be harder to get approved by SoFi than other lenders because they target borrowers with high credit scores and high-income levels.
If you do get approved, you can look forward to competitive interest rates as SoFi claims they save members an average of $22,359 when refinancing their student loans. Like the other online lenders, you can easily apply online without hurting your credit score.
Who should refinance their student loans?
Borrowers who are locked in high-interest loans should consider refinancing. Let's say you have a $100,000 student loan with a 10-year term and a 6% APR. If you refinance it for a 3% APR loan, you would save $17,352 ($144.6 a month) over the life of the loan.
The catch is, only borrowers who have good credit, stable incomes, lucrative careers, or co-signers will qualify for the best rates.
Shop around, compare, and negotiate to find the best deals available. SuperMoney's student loan comparison engine makes it easy to compare terms and see what other borrowers think of lenders.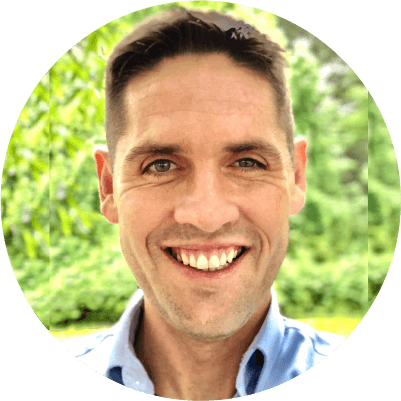 Andrew is the Content Director for SuperMoney, a Certified Financial Planner®, and a Certified Personal Finance Counselor. He loves to geek out on financial data and translate it into actionable insights everyone can understand. His work is often cited by major publications and institutions, such as Forbes, U.S. News, Fox Business, SFGate, Realtor, Deloitte, and Business Insider.