Article Summary:
Renovation mortgages allow you to pay for your home and renovation costs under the same loan. You pay them off in monthly payments. Renovation mortgages can help borrowers afford both a house and any repairs that need to be done to it. You have to complete renovations within a certain time frame with this loan. FHA 203 (k) loan and Fannie Mae loans are two great routes to go when getting a renovation mortgage. If your home is a fixer-upper, a renovation mortgage could be a good choice for you.
It's always exciting when you find your dream home. It could be the location, size, or the overall feel that makes it perfect for you. But what happens if that perfect house needs some renovations? What if it needs a new cooling system, or has mold damage? Those can be costly and overwhelming. You may ask your mortgage lender, "Can you add renovation costs to mortgage loans?" Thankfully, you can. A renovation mortgage is a great way to help pay for those pricy renovation costs. It's also a great option if you're buying a fixer-upper. Renovation mortgages cover repairs and renovations on a home. Like a traditional mortgage, you pay these back in the form of a monthly payment.
There are a few things you should know about a renovation loan before getting one. This article lays out the details of renovation loans, how to get one, and the pros and cons of them. Keep reading to get all your questions answered.
Renovation mortgages cover the price of the home and
renovation costs
under one loan. This way, you can pay for both in the same monthly payment. It is a good route to take if you have a fixer-upper or need some extra help paying for those repairs.
What is a renovation mortgage loan?
A renovation loan covers the costs of the home, renovations, and repairs under a single loan. You pay renovation loans back in monthly mortgage payments. The key difference between a traditional mortgage loan and a renovation loan is the payment process. Renovations and repairs must be done within six months to a year of closing, even if you're paying it off over 15 to 30 years.
Mortgage lenders also take certain steps to ensure that borrowers are using the money for renovation properly. For example, you cannot use a renovation mortgage to buy a second home.
Renovation mortgages cover:
Structural repairs
Roofing
Waterproofing
Updating heating and cooling systems
Energy upgrades
Mold remediation
Renovation mortgage options
You should consider your options carefully when looking into a renovation mortgage. Although construction loans and cash-out refinances will work just fine in many scenarios, they are (strictly speaking) not renovation mortgages. The main renovation mortgage options currently available are Fannie Mae HomeStyle Renovation Mortgage or the FHA 203 (k) loan over these.
1. Fannie Mae HomeStyle Renovation mortgage
Fannie Mae is a government-sponsored company that can help low- or medium-income borrowers find a mortgage. The Fannie Mae HomeStyle® Renovation mortgage is specifically a type of renovation loan.
Important things to know about this option:
You must meet the Fannie Mae underwriting requirements to get this mortgage.
Contractors can draw up to 50% of the loan amount for up-front material costs.
Only one appraisal, determination of the after-repair value, is required.
Renovations are limited to 75% of the lesser of the two amounts: (1) the purchase price plus project costs, or (2) the after-repair appraised value.
2. FHA 203(k) rehab loan
This loan combines the benefits of a renovation mortgage and a Federal Housing Administration (FHA) loan. The government insures FHA loans and has lower eligibility requirements. They are great for first-time homebuyers or low-income borrowers.
If you qualify for an FHA loan and want to purchase and renovate a home, an FHA 203 (k) rehab loan could be a good option.
An FHA 203 (k) loan can be used to:
Purchase or refinance a home
Rebuild a structure where the foundation is already complete
Convert a single-family home into a multi-family property
Renovate the residential portion of mixed-use properties
Qualifications for an FHA 203(k) rehab loan are as follows:
Meet the requirements for an FHA loan
Renovation costs must be more than $5,000
The home must be at least one year old
The total cost must not pass the area's mortgage limits.
How do I qualify for a renovation mortgage?
As with other loans, you have to meet certain criteria to receive a renovation mortgage. To earn a renovation loan, you must:
Show proof of employment
Have a steady income
Meet the required credit score
How do I get a renovation mortgage?
A renovation loan has a few more steps than a conventional mortgage loan.
Steps for getting a renovation loan:
Find a mortgage lender that offers this type of loan
Apply
Choose a professional contractor verified by the lender
The contractor then views the property and give a bid for the project
The lender will assign an "as-is" and "after repairs" value to the home
The lender will use the "after repairs" value to determine how much you can borrow with the loan
PROS AND CONS OF RENOVATION MORTGAGES
Here is a list of the benefits and the drawbacks to consider.
Pros
Interest rates and down payments could be lower than those for a traditional loan
The interest on a renovation loan might be tax-deductible
You can borrow more money to account for the renovation costs
Cons
The approval process can take longer for renovation mortgages than for conventional loans.
It may be hard to find a mortgage lender that offers renovation mortgages
Finding a good contractor who will work with the lender can also be difficult
Renovation plans are set beforehand, so there's not a lot of room for flexibility
Renovation mortgage vs. home renovation loan
The main difference between these two loans is the number of loans and payments.
Renovation mortgage: The purchase price and the renovation cost are in the same loan. You pay for both in one payment each month.
Home renovation loan: This is a second loan that you take out. It is separate from your mortgage loan, and you will have to make two separate monthly payments.
Renovation mortgage alternatives
You don't have to get a renovation mortgage to finance your home improvements. You can also tap into your home equity and get a cash-out refinance, a HELOC, or a home equity investment
Home equity investments
Home equity investments, also known as shared equity agreements., are an attractive option for people who either don't qualify for traditional home equity financing or want to tap into their home equity without getting into debt.
Investors give you a lump sum in exchange for a share in the future value of their homes. When your home is sold (or when the contract term ends), the investors receive their share from the sale. If the value of the house increases, so does the amount the investor receives. If the house drops in value, the investor also shares in the loss.
Cash-out mortgage refinancing
A cash-out refinance is a new mortgage for a larger amount than you currently owe on your home loan. The lenders give you the difference between your current mortgage balance and the balance of the new home loan in a one-time payment.
Mortgage rates are usually among the lowest available for home equity financing. You can save a lot of money if you qualify for a lower interest rate because mortgage rates have dropped or your credit score has improved. A cash-out refinance is particularly attractive if you are refinancing an FHA mortgage that requires you to pay mortgage insurance premiums for the life of the loan.
Compare multiple lenders before you make a decision. A recent study by Freddie Mac showed that borrowers save $3,000 on average when they compare the quotes of at least five lenders.
HELOCs and home equity loans
Home equity loans, also known as second mortgages, have similar requirements as a traditional mortgage. You receive a lump-sum payment and have to repay it in installments. Loan terms range from 5 to 30 years and usually provide lower interest rates than personal loans.
A home equity line of credit (HELOCs) is also a second mortgage that uses your home as collateral. The main difference, when compared to a home equity loan or mortgage refinance, is that HELOCs allow you to withdraw money only when you need the funds — like a credit card.
Home improvement personal loans
Personal loans can be a smart way to finance home improvements if you have excellent credit and you need a relatively modest loan amount. The main advantage is you don't have to use your home as security and it can be much faster and easier to qualify for a personal loan. Here is a useful list of the best home improvement loans. Always compare multiple lenders when shopping for a personal loan. The rates lenders offer to the same borrower can vary by more than 7%. So, it pays to check what the competition is offering before you agree to a loan offer.
Maybe you don't have to buy a fixer-upper
If you're reading this article, you could be a prospective homebuyer hoping to reduce costs. But purchasing a fixer-upper isn't the only way to save money when buying a home. And if the reason you want to reduce costs is because you don't think you can qualify for a larger loan, you also have more options.
Here are some additional SuperMoney resources that could help you make your home loan as affordable and obtainable as possible:
Key takeaways
Renovation mortgages combine your house payments with renovation costs.
These are paid off in monthly payments.
The renovations have to be done within six to 12 months of closing.
Fannie Mae or an FHA 203 (k) loan can help you get a renovation mortgage.
FAQ
Is a renovation mortgage the same as a home improvement loan?
A "home improvement loan" is usually a personal loan used to cover home renovations. It's best for those who don't want to use a home equity loan or home equity line of credit. To put it another way, using a personal loan to cover home improvements lets you avoid using your home as collateral.
Can I renovate my home with a construction loan?
A construction loan is appealing to some, as it gives a lot of borrowing power. But, it's not the best option for most. A construction loan can increase your closing costs and monthly payments. You also won't get the money upfront.
Can I use a cash-out refinance for renovations?
It is an option, but most recommend avoiding a cash-out refinance for renovations. There are a few reasons behind this. First, it's only available to those who already own their home. Second, it could lead to a higher interest rate and a higher monthly payment. Third, you don't have as much borrowing power. Using a personal loan or a renovation mortgage is usually better than a cash-out refinance.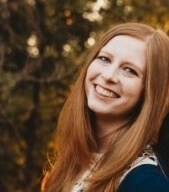 Camilla has a background in journalism and business communications. She specializes in writing complex information in understandable ways. She has written on a variety of topics including money, science, personal finance, politics, and more. Her work has been published in the HuffPost, KSL.com, Deseret News, and more.