Article Summary:
Cloud-based personal loans are offered by online lending marketplaces that connect lenders with borrowers. Online lending marketplaces are convenient and allow you to compare multiple lenders in one place, which can save you a lot of money and help you get a great deal. However, as online lending grows, so does the risk of a personal loan scam. Here's what you need to know about cloud-based personal loans and some of the risks to look out for.
A personal loan can be a useful tool for consolidating debt, making a large purchase, or covering a financial emergency. But with so many options to choose from, it can be challenging to know where to turn for a personal loan.
That's where cloud-based personal loans come in. These loans are offered through online lending marketplaces that connect lenders with borrowers. In other words, they shop around for personal loans so you don't have to.
That being said, it's always important to proceed with caution when you're shopping for financial assistance to ensure you don't fall victim to a scam. Keep reading to learn more about cloud-based personal loans, how to use them to your advantage, and how to look out for loan scams.
What is a cloud-based personal loan?
A cloud-based personal loan is a loan obtained through an online lending marketplace that connects lenders with borrowers. These marketplaces make it easy for borrowers to shop for loans since they can visit one central location rather than shop around with many individual lenders.
Cloud-based lending can work in one of two different ways. Some cloud-based lending platforms connect borrowers with major lenders. However, others are peer-to-peer lending marketplaces where individuals can provide the capital for these loans.
Are online personal loans legit?
There are many legitimate lenders of online loans. However, it's important to verify the legitimacy of any lender you're considering working with.
How cloud-based personal loans work
When you visit a cloud-based lending platform, the process may start similarly to any other lender. You can complete an online application for prequalification to see what loan options are available to you.
To complete an application on a cloud-based personal loan platform, you'll usually have to provide information about your financial situation. This includes your credit history, debt, and income. One factor lenders use when they match you with personal loans is your debt-to-income ratio (DTI), which is the percentage of your income that goes toward debt. The other most important factor is your credit history, including your credit score and payment history.
Depending on the lending platform, you may or may not be required to go through a credit check. Some lenders will require a hard inquiry to get the deepest dive into your credit history. Other lenders may only require a soft inquiry.
Once you complete your application, you'll see which loans you qualify for. However, remember that you aren't already approved for any of these loans. Instead, you'll probably be prequalified. Then, once you've chosen a lender based on the loan amount, terms, and interest rate available, you may be referred to apply directly with the lender or complete your application within the lending marketplace.
Pro Tip
Be careful of applying with any lending marketplaces that require a hard inquiry. This type of inquiry will appear on your credit report and can harm your credit score, making it more difficult to qualify for a loan.
How to choose a cloud-based personal loan
Depending on your financial situation, you may have many loan offers available to you when you apply with an online lending marketplace. Here are a few things to consider when choosing the best loan for you:
APR. Your annual percentage rate (APR) is the amount your loan will cost you. The higher your APR, the higher your loan payments and the more interest you'll pay over the course of your loan. It's best to find loans that offer the lowest APRs.
Loan amounts. Different lenders offer different loan amounts. Loans can range from just a few thousand dollars to $100,000. Knowing ahead of time how much money you need to borrow can make it easier to find the right loan for you.
Loan terms. Personal loan terms generally range from as short as one year to as long as five years or more. A longer loan term will have the benefit of a lower monthly payment, but you'll also pay more in interest over a longer period of time.
Fees. Many personal loan lenders charge fees such as application fees, origination fees, prepayment penalties, and late payment fees.
Pro Tip
The lending marketplace usually doesn't have control over the interest rates, amounts, terms, and fees. Instead, the lender determines these fees.
Are cloud-based personal loans a scam?
With the rise in popularity of fintech, the number of scams has also increased and it makes sense to be wary of them. That being said, online personal loans aren't inherently "scammy."
Plenty of them are entirely legitimate. Not only that, but they often offer more favorable interest rates and fees than traditional lenders. The good news is there are some rules of thumb you can use to look out for personal loan scams, which we'll talk about more later.
Pro Tip
While personal loans, in general, aren't a scam, certain types (including payday loans) target vulnerable borrowers with astronomically high interest rates.
Cloud-based personal loan marketplaces
If you are in the market for a personal loan, there are plenty of online resources that can help you find a deal. However, not all cloud-based personal loan marketplaces are made equal. Some will collect your information and sell it to the lender that offers the highest payout. Others will share your details with all their partners without giving you a list of prequalified offers. There are also direct lenders that market themselves as peer-to-peer lenders but are mainly financed by major institutions and operate just like regular lenders. This includes services like Credible, LendingTree, and Prosper.
SuperMoney provides a personal loan comparison platform that is designed to put borrowers in the driving seat and allow them to compare prequalified offers without having to field an avalanche of calls and emails from lenders. Instead, you only see offers you prequalify for. This allows you to compare your offers and only apply to the lender that best suits your financial needs.
How to spot a loan scam
With the rise in online financial transactions has come an increase in scams. Recent data from the Federal Trade Commission shows that more than 2.8 million instances of fraud were reported in 2021, and total losses were more than $5.8 billion. That's an increase of 70% from the previous year.
As a result, it's more important than ever to take precautions to avoid personal loan scams. Here are a few signs of a personal loan scam:
Guaranteed approval. No lender can guarantee approval without examining your financial situation, including your credit score and income. If a lender promises approval on a loan no matter your credit history or financial situation, there's a good chance it's a scam.
Upfront fees. Lenders should never require you to pay any upfront fees, whether they call it an application fee, collateral, or anything else. If you are charged an application fee, it won't happen until after you've been approved for the loan.
Lenders that aren't registered. Lenders are required by the Federal Trade Commission to register with the state where they do business. If a lender you're considering isn't registered, then it's time to find an alternative.
Targeted phone offers. Reputable lenders won't contact you by phone with a personal loan offer. In fact, some phone solicitations are illegal, such as if the company asks for any upfront payments.
A lender with no physical address. All legitimate personal loan lenders should provide a physical address on their website or somewhere else. Even with the rise in the popularity of online lenders, you should still be able to find a physical address.
No disclosure of loan terms. Lenders are required to provide you with complete terms of your loan agreement, including your interest rate, repayment requirements, and final cost with interest. If your lender doesn't do this, it could be a scam.
Key Takeaways
A cloud-based personal loan is one offered through an online lending marketplace that connects lenders with borrowers.
Cloud-based lending platforms allow borrowers to see multiple loan offers in one place without having to apply with multiple lenders individually.
When you're choosing a cloud-based personal loan, consider the APR, loan amount, loan term, and fees.
There are several ways to spot a personal loan scam, including those that offer guaranteed approval, those that charge upfront fees, and lenders that aren't registered in your state.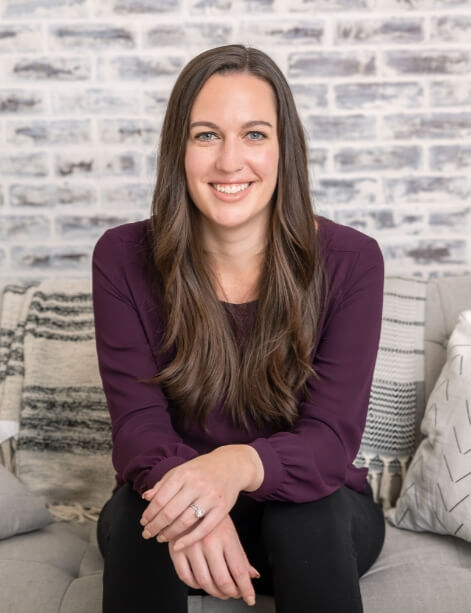 Erin Gobler is a Wisconsin-based personal finance writer with experience writing about mortgages, investing, taxes, personal loans, and insurance. Her work has been published in major outlets, such as SuperMoney, Fox Business, and Time.com.