Summary:
An initial public offering (IPO) is when a private company goes public for the first time and begins selling stocks. Some of 2018's most notable IPOs include Dropbox, DocuSign, and Domo.
An initial public offering (IPO) is a big deal for companies. If successful, it can build their credibility and income and even make it easier to get additional financing. 2018, there were 255 IPOs with the average deal amount being $108 million. There were many tech companies that made their debut in the stock market this year. Another notable fact about the 2018 stock exchange is that many companies also priced their IPOs lower than the estimated cost.
But what is an IPO? Is it really that important? In this article, we'll outline what an IPO is, why it's such a big deal, and what were 10 of the most notable IPOs in 2018.
10 companies that had their IPO in 2018
Here are a few notable companies that had their IPO in 2018:
ADT Inc.
In early 2018, security service ADT Inc. became public, with shares starting at $14 each. This price came as a shock to many, as the expected price was to be between $17-$19. The debut in the New York Stock Exchange ended up being a flop and ADT shares dropped 12 percent, with the closing cost being $12.39.
ADT Inc. is based in Florida and specializes in home security and produces monitored security systems for both residential areas and businesses. They also provide fire protection and electronic security.
Arlo Technologies
Another security service company that became public in 2018 was Arlo Technologies. In August, Arlo Technology entered the stock market with over 11 million shares priced at $16 each, which was under the estimated price of $18-$20. It closed with an IPO price of $22.10 and sold approximately 10.2 million shares.
Arlo Technologies provides customers with wireless surveillance cameras and services. The company offers high-quality security cameras, doorbells, and lighting. It was founded in 2014 and its headquarters are located in Carlsbad, California.
Berry Petroleum Company
Another company that entered the stock market with a lower IPO price than planned was Berry Petroleum Company (often called Berry or Berry Corporation). While it was estimated shares would sell between $15-$17, Berry's IPO price started at $14 per share. Berry ended up selling around 10.5 million shares and earning just under $147 million.
The California-based company was founded in 1909 and searches for oil in California, the Piceance Basin, and the Uintah Basin. In 2021, Berry had 97 million barrels of oil.
Dell Technologies
Dell Technologies, or Dell, entered the stock market once again in December 2018. The company had previously gone public in 1988 but went private in a 2013 buyout. But Dell came back with their IPO priced at $46 per share. Its closing price was $45.41.
Dell specializes in selling PCs, servers, cameras, printers, and other technology. The company was founded by 19-year-old college dropout Michael Dell in 1984 under the name Dell Computer Corp. Its 1988 IPO was priced at just $8.50 per share.
DocuSign
In early September 2018, DocuSign launched its IPO at $29 per share, which — unlike other companies at the start of the year — was higher than the estimated price of $26-$28. DocuSign sold just under 22 million shares, resulting in $629.3 million in earnings.
DocuSign was founded in 2003 and provides users with the ability to sign and manage documents electronically. Its headquarters are located in San Fransisco, California.
Domo
The analytics company Domo entered the NYSE in the summer of 2018; just seven years after it was founded. Domo IPO included just over 9 million shares priced at $21 each. Domo closed with an IPO of $23.75
Domo is based in Utah and was founded in late 2010. Domo is a cloud software company that specializes in data visualization and business intelligence tools.
Dropbox
While it was estimated that Dropbox's IPO would be priced from $18-$20, the cloud storage company entered the stock market in 2018 with an IPO price of $21. It had a favorable outcome and became the most successful tech IPO since Snapchat's IPO a year earlier. It closed with an increased price of $28.48.
Dropbox was founded in San Fransisco in 2007 and is an electronic filing service. Customers can use Dropbox to share and organize files virtually.
Eventbrite
The online ticketing company Eventbrite entered the NYSE in September 2018. Eventbrite offered 10 million shares at $23 each. Eventbrite experienced a 59 percent raise, closing with IPOs priced at $36.50.
Eventbrite is a global ticketing platform that allows creators to promote their events and customers to buy tickets for the occasion. At the time of its IPO, Eventbrite was operating in more than 170 countries. Their headquarters are located in San Fransisco, California.
Pluralsight
Online education company Pluralsight became public in May 2018 with $15 a share; higher than the estimated $12-$14. Prices raised to $20 per share at one point before closing at $15. Pluralsight experienced about a 34 percent rise during its first day.
Pluralsight is a Utah-based company that was founded in 2004. It is an online education company that offered 6,700 courses at the time of its IPO. The courses focus on a number of technical subjects such as software development.
Upwork
Freelancing platform Upwork entered the NYSE in October 2018, pricing its 12.5 million shares at $15 each. Prices rose to about $23 before dwindling to $21.18 at closing.
Upwork was created in 2014 and is a place to connect businesses with freelance workers. The headquarters are located in San Fransisco, California.
Benefits and disadvantages of an IPO
Making an IPO is very big for any company, giving them the chance to grow, build their wealth, and boost their public profile. It also adds a certain level of credibility to the company name. However, there are also some serious disadvantages to consider. Here are a few other benefits and drawbacks of a company making an IPO.
WEIGH THE RISKS AND BENEFITS
Here is a list of the benefits and drawbacks to consider.
Pros
Access to capital.
Enhanced visibility and credibility.
Increased liquidity.
Employee incentives.
Being part of the stock market can help a company secure better terms from lenders.
Cons
Additional regulatory requirements.
Founders may lose control of their company.
IPO transaction costs.
Pro tip
It's not easy to spot IPOs with potential. Try to select IPOs that have a strong underwriter, such as a major investment firm, and always read the prospectus of the new company. If a broker is pitching an investment in an IPO too hard, be skeptical.
FAQ
What is the largest IPO in history?
Alibaba Group Holding Limited's 2014 IPO remains the largest IPO in United States history.
How many companies had their IPO in 2018?
255 companies became public in 2018 with the median offering size at $108 million.
How many IPOs are successful?
Data in 2020 revealed that only about 22 percent of IPOs are successful.
Key takeaways
IPO stands for initial public offering and is when a private company sells stocks on the stock market for the first time.
The IPO process is sometimes referred to as a stock launch or going public.
2018 was the year of tech IPOs, with Dell, Upwork, Pluralsight, and more making their debut in the same year.
Dropbox stocks became the biggest in tech IPOs since Snapchat, whose IPO was in the spring of 2017.
Help for stock market newbies
Investing in the stock market can be a valuable way to use your money, but it can be confusing to newbies. If you want to invest in the stock market but are unfamiliar with how the market works, check out SuperMoney's eight basic concepts of the stock market.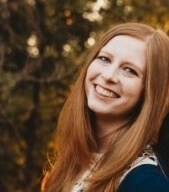 Camilla has a background in journalism and business communications. She specializes in writing complex information in understandable ways. She has written on a variety of topics including money, science, personal finance, politics, and more. Her work has been published in the HuffPost, KSL.com, Deseret News, and more.