If you're worried you may be the victim of identity theft or a data breach, consider putting a credit freeze on your report.
It's smart to think seriously about identity theft. In 2017, there were 16.7 million identity fraud victims — a record high. About 30% of U.S. consumers were exposed by data breach and $16.8 billion were stolen by identity fraud criminals (source).
What is a credit freeze?
A credit freeze, also known as a security freeze, is a free tool that allows you to restrict access to your credit report. They make it harder for criminals to open credit accounts in your name without your approval.
How does a credit freeze work?
Most creditors require a credit inquiry, also known as a pull on your credit report before they will even consider doing business with you. Property owners, credit card companies, banks, certain utility providers, and employers use credit reports to screen new clients. If they can't get access to your credit report, it is unlikely lenders and service providers will allow identity thieves to open an account in your name.
A 2018 federal law — the Economic Growth, Regulatory Relief, and Consumer Protection Act, allows you to freeze and unfreeze your credit file for free. You can also request a free freeze for your children if they are 16 or under.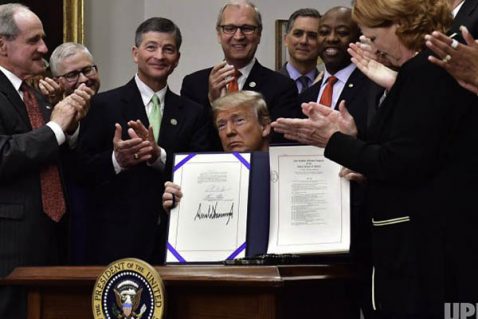 Child identity theft
You may think putting a credit freeze on your child's credit report is unnecessary. However, in 2017, 13,852 identity theft complaints, 4% of the complaints, affected people 19 and under.
How do freeze your credit report?
Get in touch with all three of the nationwide credit reporting bureaus – Equifax, Experian, and TransUnion.
How do you place a credit freeze with Equifax?
Online: Equifax.com/personal/credit-report-services
By phone: 800-349-9960.
By mail: Complete this form and send it to:
Equifax Information Services LLC
P.O. Box 105788
Atlanta, GA 30348-5788
How do you place a credit freeze with Experian?
Online: Experian.com/help
By phone: 888-EXPERIAN (888-397-3742)
By mail: Experian Security Freeze, P.O. Box 9554, Allen, TX 75013.
How do you set up a credit freeze with Transunion?
Online: TransUnion.com/credit-help
By phone:(888)-909-8872
By mail: TransUnion
P.O. Box 160
Woodlyn, PA 19094
How soon can you place and remove a credit freeze?
If you ask for a credit freeze online or by phone, credit bureaus are required to comply within one business day. If you request a lift of the freeze, the bureau should honor your request within one hour. Consumers who request the placement or removal of a security freeze by mail should have it in place within three business days. You also can lift the freeze temporarily without a fee.
It is important to not confuse freezes with locks. They work in a similar way, but bureaus charge monthly fees on credit locks. If you want a free freeze guaranteed by federal law, ask for a security freeze reach last year, check out 10 Steps to Take If You Shopped At Target.
Are credit freezes effective against credit fraud?
As mentioned, a credit freeze will make it difficult for identity thieves to open a new account in your name, but it will not stop them from using your current accounts. Most identity theft incidents involve the fraudulent use of existing account information, such as your credit card or bank account details. In these cases, security freezes don't help at all.
However, more than a million consumers every year have their personal information used to open a new account. In their cases, a security freeze could shield them from fraud.
If you're concerned about identity fraud, there are other tools available besides a credit freeze. Identity theft and credit monitoring companies can provide a wide selection of services, such as dark web monitoring, safe browsing tools, anti-phishing mobile apps, 3-bureau credit monitoring, and credit score reports.
WEIGH THE RISKS AND BENEFITS
Here is a list of the benefits and the drawbacks to consider when placing a security freeze on your report.
Pros
Reduces the risk of identity theft
They are free
You can set them up within a day and remove them within an hour
Cons
You must contact each credit bureau individually
It could delay job, credit card, or mortgage applications
Not much help when thieves access data on your existing accounts
Credit freezes: the bottom line
Although security freezes don't provide complete protection, they are a useful tool to consider when fighting identity theft. They are free and only take a couple of minutes to place on your report. It can be a bit of hassle to remove a security freeze every time you need to authorize a credit inquiry. But it should only take an hour to remove a credit freeze.
However, credit freezes are not the only protection you have against identity theft. These credit monitoring companies provide a wide selection of credit and identity theft protection services.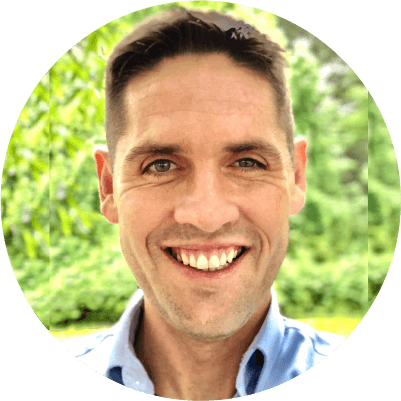 Andrew is the Content Director for SuperMoney, a Certified Financial Planner®, and a Certified Personal Finance Counselor. He loves to geek out on financial data and translate it into actionable insights everyone can understand. His work is often cited by major publications and institutions, such as Forbes, U.S. News, Fox Business, SFGate, Realtor, Deloitte, and Business Insider.