Summertime is all about beach barbeques, margarita pool parties, epic camping adventures, and putting a dent in your student debt. Wait. What does something as depressing as student debt have to do with Summer? A lot, if you are one of the 43.3 million Americans with student debt.
Summertime can be either a debt trap or a spring to financial freedom.
According to a 2016 survey by Ebiquity, 89% of millennials (18 to 34) plan to go on vacation this Summer. And they say Americans don't know how to vacation! The total cost for all this traveling? An average of $941 per person. That is a lot of mullah for the average graduate. Seven out of 10 graduates finish college with an average of $26,700 in student debt. (Source)
That doesn't mean financially responsible graduates are doomed to a boring and uneventful Summer. This article will look at 7 Summer saving ideas that can put you on track to financial freedom without killing your Summer joy.
Student Loan Payoff 101
Before we dive into specific Summer's debt busting tips, a few words on how to pay off student debt faster. When all is said and done, there are two methods to get rid of student debt faster regardless of the time of the year: prepaying and refinancing.
Prepay Your Student Loans
Prepaying occurs whenever you pay more than the monthly minimum on your student debt. Even small amounts can bring huge savings in interest. Paying extra will also shorten the term of your student loan so you can start investing your savings sooner.
Savings: Let's say you have $25,000 in student debt and your interest rate is 7%. On a 10-year term, your monthly payments would be $290 a month. If you paid just $100 extra every month, you would save $3,728 (37% saving) in interest and repay the loan in 6.7 years instead of 10. Pay $200 more every month and you will save $5,363.91 in interest (53% saving) and repay the loan in 5.1 years instead of 10.
Refinance Your Student Loans
Refinancing is a renegotiation of your loan's terms. If you lower your interest rate and either keep the repayment term the same or lower, you can save money on interest and repay your loan faster.
Savings: Let's say you have a $25,000 loan with a 10-year term and a 7% APR. If you refinance your loan with a 5% APR, you will save $3,038. That's a lot of money to save for what is just a 10-minute investment of your time.
Looking to refinance your student loans? If you have good credit, consider applying for a loan with super-prime lenders, such as SoFi and Upstart. They offer student refinance loans with interest rates as low as 2.15% APR for variable-rate and as low as 3.50% for fixed rate loans.
Refinance and Prepay
The fastest way to reduce your student debt is to refinance and prepay the balance on your loan.
Savings: If you have a $25,000 loan with a 10-year term and a 7% APR and you refinance it for a 5% APR and prepay $200 every month, you will save $6,761 in interest and pay it off in half the time (4.9 years reduction). If you get aggressive with your student debt and prepay $500 a month, you can save $8,193 and pay it off in 3 years instead of 10.
Prepaying $500 for a motivated college graduated is far from impossible. Particularly if you both increase your income and trim unnecessary expenses.
Reduce Unnecessary Expenses
Quit your gym — $41
If going to the gym is the only thing that keeps you sane during the Winter months, you may be able to put your account on hold during the Summer months. According to the International Health, Racquet and Sportsclub Association (IHRSA), the average gym fees in 2015 was $41. Invest that into prepaying your student debt and you could save $2,076 in interest on a 10-year loan of $25,000 with a 7% APR. Get into running and bodyweight training and you'll never have to pay to work out again, whatever the season.
Summer Potlucks — $90 a night
Instead of $15 margaritas at your favorite nightclub, arrange a potluck at home, the beach, or at your favorite park. Get everyone to bring their favorite dish, have a barbeque, and play some games. You bank account (and your liver) will thank you. According to a recent survey by Eventbrit, the average night out costs an average of $71 to $90, depending where you live. Just giving up one $90 night out a month and using the savings to prepay the sample loan mentioned above will save you $6,624 in interest and get you out of debt 3 years earlier.
Sell Stuff — $1,000 to $2,000
Admit it. You have way too much junk. According to a study by ConsumerReports, the average household has $1,000 to $2,000 of potential cash in stuff they no longer use. Empty that basement. Reclaim your garage. Get rid of that storage unit.
Get a Side Gig — ~$20/hour
There is only so much fat you can trim off a budget. If you're serious about making a dent in your student debt, consider getting a second job. The longer (and warmer) Summer days are a great time to make some extra cash with a side hustle. Consider jobs that get you outside and include physical exercise, such as being a golf caddy ($10 to $20 an hour), being a lifeguard ($8 to $10 an hour), or dog walking ($10 to $15 an hour). Source: Bureau of Labor Statistics
Ask for a Raise — 3% to 5%
Summertime is terrible for the productivity of businesses. According to a 2012 study by Captivate Network productivity drops by 20 percent, attendance goes downs by 19 percent and projects take 13 percent longer to complete. Surprise your boss by arriving on time, not leaving early, and increasing your performance during Summer. Then, ask for a raise and put it all toward prepaying your student loans. According to a 2015 study by Towers Watson, the average raise in 2015 was 3%. Based on the average starting salary for a college graduate in 2015, $50,651, a 3% raise equates to $1,520 a year or $127 a month. Put that toward your student loan (based on the $25,000 loan, 7% APR, 10-year term) and you will pay 42% less interest and repay the loan 3.8 years earlier.
Pay Your Student Loan Every Two Weeks — $2k on a $50k loan
You have probably heard that paying half your monthly mortgage every two weeks will add an extra monthly payment every year. This method works just as well with student debt. On a $50,000 student loan with a 6% APR, paying bi-weekly instead of monthly will save you nearly $2,000 throughout the life of the loan. Enough to pay for an average Summer vacation for two.
Student Debt Busting Bottom Line
Don't let this Summer bury you deeper into debt. Here are the four take home steps to bust your student debt this Summer:
Refinance your student loan for one with a lower APR.
Slim down on unnecessary expenses.
Increase your income.
Have fun with inexpensive and healthy activities.
With just a little determination and self-control you could save thousands of dollars in interest and repay your loan in half the time you expected.
Interested in refinancing your student loan? Find the best student loans for your circumstances with SuperMoney's free student loan search engine.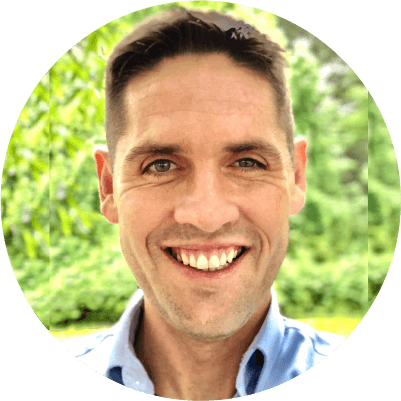 Andrew is the Content Director for SuperMoney, a Certified Financial Planner®, and a Certified Personal Finance Counselor. He loves to geek out on financial data and translate it into actionable insights everyone can understand. His work is often cited by major publications and institutions, such as Forbes, U.S. News, Fox Business, SFGate, Realtor, Deloitte, and Business Insider.