Where can I find grants and loans for the disabled?
Did you know that every 20-year-old worker in the United States has a 25% chance of becoming disabled before reaching full retirement age? Consider that as of Sept. 2018, over 10,000 Americans were beneficiaries of Social Security Disability Insurance and 8,154 were beneficiaries of Supplemental Security Income.
If you are on disability, you likely already know that the benefits only cover a portion of regular living expenses. Finding work is also a challenge. As of Sept. 2018, the unemployment rate for the general civilian population was half of that for people with a disability.
However, the good news is grants and loans can help to bridge the gap. But how can they help you and where do you find them? Read on to learn:
The basics of grants.
Benefits available for the disabled.
The basics of loans.
Answers to common questions about disability grants and loans.
Where to find the best loans.
Grants
A grant is an amount of money awarded (usually to organizations) to fund projects or programs that will benefit society. For example, the initiatives may provide public services, stimulate the economy, support critical recovery initiatives, help low-income individuals to become self-sufficient, and support innovative research. The funds for the grants usually come from the Federal Government and private foundations. Every year, hundreds of millions of dollars are made available to disabled people. These programs are not always widely publicized. So you have to do some searching to find them.
Americans can apply to grant-funded programs in an effort to get support, and those that receive the benefits don't need to pay them back.
Tip: If you are on Social Security disability, it is often easier to get disability grants and scholarships for continuing education.
What programs are available for the disabled?
Following are some of the grant-funded programs available for those who are on disability and in need of assistance:
Housing
If you would like to rent a home, you may qualify for the following:
Section 8 housing for the disabled
Public housing agencies (PHA) across the country administer funds and vouchers to help applicants find and pay for rental apartments and homes.
If you want to become a homeowner, consider the following:
The Housing Choice Voucher (HCV) homeownership program by HUD
Provides vouchers to families to help them buy homes and helps with monthly homeownership expenses.
USDA Rural Development Program
Loans and grants available to homeowners in rural areas. You can use them to make modifications that accommodate a family member with a physical disability or remove health hazards.
Local programs are also available to help with homeownership. Search programs in your state here
Medical
Medicaid and the Children's Health Insurance Program (CHIP) help to pay for the medical costs for children and families who don't get it through work and can't afford it. Medicaid is another program that can help. It's for adults with a limited income. Note, the requirements vary by state.
Education
Many private foundations offer grants to people who have disabilities (physical, mental, or sensorial). Foundation Center has a comprehensive database, but you do have to pay to use it. Finaid is a free source of information and scholarships for students with disabilities.
Vehicle
Do you need to adapt your vehicle to accommodate a disability? Your state vocational rehabilitation agency can point you in the direction of state grant and loan programs that can help. Find the agency for your state here.
Starting a business
The federal government offers grants for disabled individuals who want to start new businesses. They can be found here.
Personal needs
Help with paying for household expenses such as groceries and utilities can often be found through local community agencies and organizations (churches, community action agencies, etc.).
Plus, more government grants can be found here and non-Federal Government grants are available here.
Next, let's take a closer look at loans.
Loans
Loans are amounts of money given to individuals by lenders that require the borrower to repay the amount in full, plus interest. The repayment period is often spread over a term of several years.
The problem with getting approved for a loan while on disability is that many traditional lenders approve borrowers based on their income, debt-to-income ratio, and employment. Disability income may not be sufficient to qualify an individual. However, that is not always the case.
Different personal loans come with different rates, fees and requirements, so check out what the best personal loans are to ensure that you choose the best option for you.
If you need a personal loan, you can find out within a few minutes if you are approved using SuperMoney's personal loan engine.
Answer a few questions and you can receive competing offers side-by-side without hurting your credit report.
What if you need a home loan? Programs that can help include:
Fannie Mae Community HomeChoice program
Provides assistance to disabled persons who want to purchase a home but have limited income. Eligibility depends on your monthly benefit amount (MBA). Down payment programs are available for people on SSDI.
Habitat for Humanity
Low-interest mortgages are available for low-income families. "Sweat equity" is often a requirement, meaning that the borrower helps to build their home but exceptions can be made for people with disabilities who are unable to help.
Review and compare mortgage purchase lenders here.
Frequently asked questions about disability grants and loans
Now for answers to some common questions about grants and loans.
Can you get a loan on disability?
You may be able to get a loan on disability. It's worth a try as you can apply online and get an answer in a matter of minutes. However, be sure to review the terms and conditions carefully. Beware of high fees, high interest rates, and short repayment periods.
Can you get food stamps while waiting for disability?
Food stamps are available through the Supplemental Nutrition Assistance Program (SNAP) and are separate from disability payments. You can apply for SNAP and, if you qualify, you can get food stamps while waiting for disability.
To qualify, you must meet certain eligibility requirements such as not making more than the maximum income limits.
What is the main difference between grants and loans?
A loan is an amount of money you have to pay back with interest while a grant is like a gift. You do not have to pay back grants.
What are SSDI and SSI and how much income do they provide?
SSDI and SSI are helpful government programs that can provide disabled individuals with the income they need.
Social Security Disability Insurance
Social Security Disability Insurance (SSDI) provides income for people who aren't able to work because of a medical condition. The condition must be expected to last more than one year or result in death. The average monthly payment in 2018 was $1,197 but the amount you get depends on how much you have paid in Social Security taxes over the years.
To qualify for SSDI, you must have accumulated a sufficient number of work credits. Work credits are earned by working a certain number of years and making contributions to the Social Security trust fund through FICA Social Security taxes. See the details here.
Supplemental Security Income
If you are disabled but don't qualify for SSDI, there is another government program that may be able to help known as Supplemental Security Income (SSI). It is need-based, meaning you must meet the income requirements. The average monthly payment amount in September of 2018 was $551.
Note, it is possible to get both SSDI and SSI if you meet the work requirements of SSDI and the income requirements of SSI.
Find the best loan for your needs
Now you know the basics of loans and grants for people who are on disability. The good news is, there are many programs in place, from those that help you customize your vehicle to those that help you buy a home. You can not only survive financially, but thrive.
When choosing a loan, be sure to shop around with at least three lenders per loan type. The rates and terms can vary greatly from one to the next. Just because one company offers you a rate doesn't mean it's all you can get. And even if one denies you, it doesn't mean others will.
Many lenders offer programs, like the Fannie Mae Community HomeChoice Program, which are specifically designed to help applicants on disability. And others may have more lenient eligibility standards.
Click here to compare personal loans and here for home loans. See leading lenders side-by-side and read real reviews from past customers.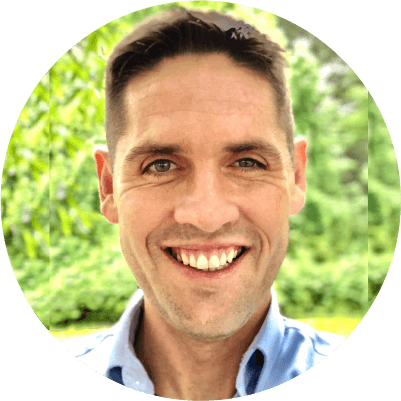 Andrew is the Content Director for SuperMoney, a Certified Financial Planner®, and a Certified Personal Finance Counselor. He loves to geek out on financial data and translate it into actionable insights everyone can understand. His work is often cited by major publications and institutions, such as Forbes, U.S. News, Fox Business, SFGate, Realtor, Deloitte, and Business Insider.