Student loans are the fastest-growing source of debt for U.S. households. Since 2007, student debt has grown three times faster than auto loans and 32 times more than mortgages. Student debt totals more than $1.58 trillion and is growing faster than the U.S. economy. In fact, student loans are now the largest source of unsecured debt in the United States and have become a financial industry in their own right.
It wasn't always like this.
There was a time when students could pay their tuition while they attended college. What practical steps could be taken to help graduates avoid overwhelming student debt? To discuss this I interviewed  Scott Macdonald, a philanthropist, former CEO, author of the manual, Education Without Debt: Giving Back and Paying Forward, and founder of the MacDonald Scholarship program, which helps approximately 100 kids attend college every year.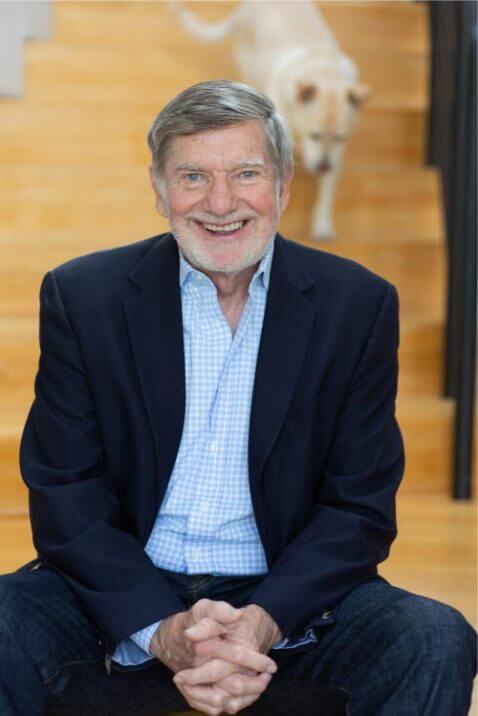 Please tell us a little about your journey to helping students finance their education and founding the MacDonald Scholarship program.
MacDonald: I grew up near Chicago in a family which lacked financial resources. My father died when I was six years old, and my mother went to work to support our family. All four of the children worked from a young age, including me.
I was able to work my way through Indiana University. Tuition and room and board costs were low, and I made decent wages working at a factory most of my vacations and held part-time jobs while attending college in Bloomington, Indiana.
After graduating and receiving a master's degree, thanks to considerable financial assistance in the form of scholarships and government programs, I was able to secure great jobs and had a long and rewarding career in commercial real estate both in the U.S. and overseas. My career would not have been possible without access provided by a good college education.
Today, this path is not possible. Wages have not kept pace with college attendance costs. The costs of attending college far outweigh possible earnings from summer and part-time jobs. For students from moderate-income and low-income families, college and the opportunities opened by a degree are not affordable. This fiscal imbalance between wages and college costs has led to the explosion of student debt.
I have achieved considerable financial success and wanted to give back – to help others from families like mine and who have the potential to succeed if they can access a good college education. Access to education should not be limited to the wealthy.
So I set up scholarship programs at several universities. My scholars are required to help others – i.e., give back too. Actually, they pay it forward by helping others through supervised community service programs.
How are things harder for students today than for earlier generations? How does it compare to your experience?
MacDonald: My tuition and room and board at Indiana University were about $2000 a year. I could earn almost that much working in a factory. With part-time jobs at school, I could make spending money. This equation no longer works and has not worked for many years. Today, an in-state undergraduate student at IU needs more than $25,000 a year, according to the university. If the student works 20 weeks, 40 hours a week, and makes $12 an hour, his or her gross pay will be $9,600. That leaves a very big gap.
What role should (or can) philanthropy play in addressing the student debt problem?
MacDonald: Philanthropy is part of the solution. Donors can help cover part of the affordability gap. Universities can also help by establishing programs that provide mentoring and student assistance, guidance, and financial resources. But the gap is so big that the federal and state governments will also need to provide more resources.
Setting up scholarships can be a key legacy element for successful people. If a scholarship is endowed, a student will be receiving financial assistance for his or her entire college stay, and then another student will receive the help. And if the donor adds a community service element, students will be helping others in the name of the donor forever.
Should the government help people pay off student loans? And if so, how can this be done fairly?
MacDonald: The problem is the cost of attending college. Paying off current debt for graduated students does not address the fundamental cause. College costs must come down either through government subsidies or a different and more economical educational system format. For example, 2 years of community college and 2 years of university, or more reliance on digital classrooms.
Helping a student borrower reduce his or her debt burden is good, but just forgiving debt does not seem fair to those who have struggled and managed to pay off their debt and those who are still accumulating debt in school. Decreasing the interest rate to zero would help considerably, and giving added credits for debt reductions would help too. Making borrowers more aware of existing plans that tie payments to income or credit community service can also be part of the solution.
You have pointed out some perverse incentives behind the student debt crisis? What are those incentives, and what incentives would align better with the interests of students and other stakeholders?
MacDonald: Colleges benefit greatly from student loan programs. Such programs allow more students to enroll and pay full tuition. But, perversely, if the student drops out of school and does not have the ability to pay back the loans, the university which collected the tuition has no liability.
I think the university should have a financial stake in the success of its student borrowers. Why not make the first $5,000 of a student's college-related debt be the liability of the university? Then, the university would have an incentive to ensure the student receives needed support and does not fail, and $5,000 would be a small sum against the high cost of tuition.
The average student graduates with $37,000 of student debt, so taking on $5,000 liability should not be too burdensome for the school. And students who drop out of school often have about $5,000 in debt and little means to pay it off.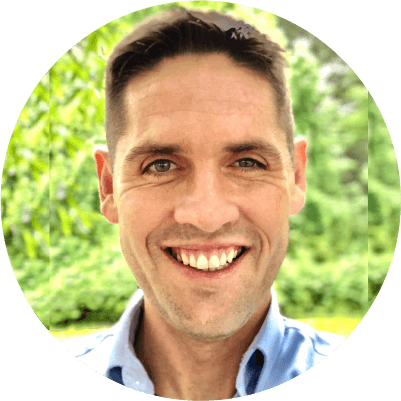 Andrew is the Content Director for SuperMoney, a Certified Financial Planner®, and a Certified Personal Finance Counselor. He loves to geek out on financial data and translate it into actionable insights everyone can understand. His work is often cited by major publications and institutions, such as Forbes, U.S. News, Fox Business, SFGate, Realtor, Deloitte, and Business Insider.