Summary:
A market adjustment on a car is when a dealership raises the price above the MSRP, often in response to low supply and high demand.
If you've purchased a car in the past year or two, you've probably noticed a troubling trend: inflated car prices. Just like the cost of other goods and services, the cost of vehicles has increased. In fact, it's become increasingly common for dealerships to charge more than the manufacturer-suggested retail price (MSRP) and keep the rest as profit.
If you're planning to buy a new car anytime soon, it's important that you understand today's market, the market adjustments dealerships are adding, and how to save money when buying.
What is a market adjustment on a car?
A market adjustment on a car is an extra amount a dealership adds to its price above the MSRP. When car manufacturers send cars to dealerships, they include an MSRP, which is the price it suggests dealers sell the new car for. Thanks to federal regulations, these MSRPs are displayed on vehicle windows. And historically, buyers have often been able to purchase vehicles at or below MSRP.
While manufacturers can suggest a car price and dealerships must post it, there's no requirement that cars actually be listed at their MSRP, also known as the sticker price. And over the past several years, it's become increasingly common for dealers to add additional fees to car prices. These added costs are known as market adjustments.
These market adjustment fees are posted on vehicles with the MSRPs. They may be called added dealer markups, added dealer profit, or adjusted market value. However, all of these names have the same meaning.
Why do dealerships charge market adjustments?
As we mentioned, it's become increasingly common in recent years for even the fairest dealers to add these market adjustments to vehicles. But why is that?
The simple answer is supply and demand. Generally speaking, the higher the demand or the lower the supply of an item, the higher the price will go.
Vehicle demand has been low since 2020, while demand has remained high. In response, many dealers have added markups as a way to make a bit of extra profit. Dealers understand that, because of the high demand and reduced supply of vehicles, buyers are still likely to purchase, even with these added costs.
Pro Tip
The increased cost of vehicles due to supply and demand isn't all bad news. If you're selling a used car, you'll be able to get more than the car may have been worth in previous years.
Other fees and add-ons dealerships charge
Unfortunately, a market adjustment fee isn't the only way car dealerships get more money out of their customers. There are also several other types of fees and add-ons that dealers charge their customers.
One of the most common ways is through extra fees dealers add before selling the car. These dealer-installed accessories vary from one dealer to the next but can include anti-theft devices, door edge guards, nitrogen-filled tires, high-end floor mats, and more.
In most cases, you should be able to request to have these dealer add-ons removed. However, certain extras may have already been added to the vehicle and can't be removed, meaning you would be stuck paying for them.
Additional dealer markups
In addition to those sometimes-pricey add-ons, dealerships may also charge several other types of fees. These fees, which can be as much as 10% of the car's price, may include:
Acquisition/destination fee. This fee may be charged to have a vehicle delivered to a particular dealership. This fee is common if you're buying a new car or if you're buying a used car that's located at a different dealership. This fee is usually not negotiable.
Advertising fee. Some dealerships charge an advertising fee as a way of covering their advertising costs. You may be able to negotiate this fee.
Documentation fee. This documentation fee covers the costs associated with preparing and filing all necessary paperwork. This fee may not be negotiable, but some states set a maximum amount that dealerships can charge.
Inspection fee. If you live in a state with emission standards for vehicles, the dealer may charge an inspection fee. In reality, this is a fee the dealer has paid and passed along to you.
Extended warranty. An extended warranty protects your new car for longer than the manufacturer's warranty does. Dealers sell these warranties at an added cost but they aren't required, and you can opt out.
Gap insurance. Like the extended warranty, gap insurance is an extra service you can purchase that's entirely optional. Gap insurance will pay the difference between what your car is worth and what you owe on it if you're in an accident.
If you like the sound of gap insurance but aren't sure about your dealership's policy, try comparing your other options next to the dealership's. You can start with the auto insurance companies below.
Pro Tip
Some of the fees associated with buying a car aren't mandated by the dealership and, therefore, can't be negotiated. These fees include a title and registration fee and sales tax, both of which may be mandated by your state government.
How to avoid vehicle market adjustments
Dealer markups on vehicles may be more common today, but they aren't necessarily inevitable. There are several steps you can take to avoid — or at least reduce — the added costs of buying a car.
Compare prices at different dealerships. Not all dealerships add market adjustments to vehicle prices. If you're looking for a particular vehicle, compare prices across several dealers. Not only will you be able to find the best deal, but you may also be able to use that information as a bargaining chip to bring down the price.
Negotiate. While many car dealers add market adjustments, they aren't necessarily set in stone. Consider negotiating with the dealer to bring down the price. However, if you're set on not paying above MSRP, and the dealer won't budge, you may have to be willing to walk away.
Order a new vehicle. Dealer markups are common these days when you purchase a new car from the dealership. But you may be able to avoid one by ordering directly from the manufacturer.
Rethink your wish list. Many of us go into car shopping with a specific wish list of items we want. However, you may be able to save money if you're willing to compromise on the model, color, features, and other characteristics. One of the best ways to avoid a dealer markup is to shop brands with high inventory which, according to Kelley Blue Book, include Buick, Jeep, Infiniti, and Dodge.
Wait for the market to change. Unfortunately, we're still in a seller's market that isn't necessarily friendly to car buyers. If you can, it may be worth waiting until the market changes and car inventories have increased to avoid paying over MSRP.
Pro Tip
Remember, market adjustments aren't the only way dealerships increase their profits on vehicles. In fact, the price you actually end up paying for a new car could be thousands of dollars more than the listed price.
Be sure to ask the dealer upfront about additional fees so you know what to expect. The prices of used cars have already begun dropping, meaning the market could soon be back to normal.
FAQs
Can you negotiate market adjustment?
Yes, you can often negotiate a market adjustment. However, given the current vehicle market, dealerships may not have much incentive to negotiate.
Why are dealers charging over MSRP?
Dealers are charging over MSRP due to the lopsided supply and demand in the vehicle market. There's more demand than there are vehicles, making it easy for dealerships to charge extra to increase their profits.
How much above MSRP should I pay?
The amount above MSRP you can expect to pay depends on the vehicle you're purchasing since certain models are more susceptible to market adjustments. Ultimately, only you can decide how much above MSRP you're comfortable paying.
Do all new cars have a market adjustment?
Not all new car prices include market adjustments. In fact, some dealerships market themselves on the fact that they won't charge more than the MSRP for a vehicle.
What is a typical market adjustment?
A typical MSRP depends on the type of vehicle you're shopping for. Market adjustments can range from hundreds to a few thousand dollars.
Key Takeaways
A vehicle manufacturer sets the MSRP  — or manufacturer's suggested retail price — on a vehicle, but dealerships aren't required to abide by it.
A market adjustment on a car is when the dealership sells it above the MSRP. This is often in response to a car shortage, such as the one we've experienced since 2020.
You may be able to avoid a market adjustment by shopping around, negotiating the price, ordering from the manufacturer, or waiting for the vehicle market to change.
Other fees dealerships charge on vehicles include vehicle add-ons, extended warranties, acquisition fees, and more.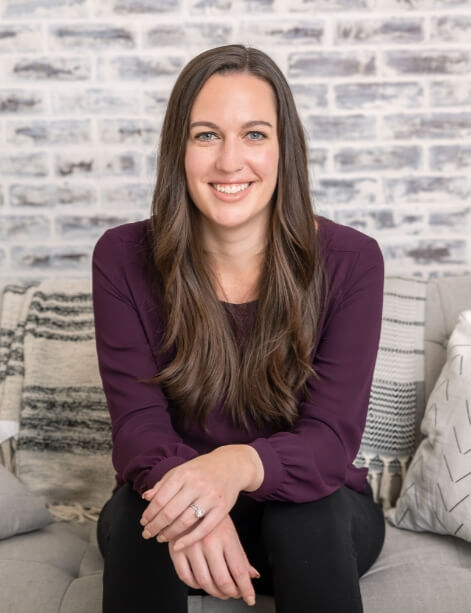 Erin Gobler is a Wisconsin-based personal finance writer with experience writing about mortgages, investing, taxes, personal loans, and insurance. Her work has been published in major outlets, such as SuperMoney, Fox Business, and Time.com.