Student loan companies are gouging student loan borrowers to the tune of $95 million, according to the Federal Trade Commission (FTC), 11 states, and the District of Columbia.
The federal and state officials announced earlier this month that they had filed 36 separate lawsuits against scammers who have taken the illegal fees through fraud and deception.
The initiative, which is aptly called "Operation: Game of Loans," is hoping to stop student loan debt relief scams that plague student loan borrowers.
"Winter is coming for debt relief scams that prey on hardworking Americans struggling to pay back their student loans," said Maureen K. Ohlhausen, FTC Acting Chairman, in a statement. "The FTC is proud to work with state partners to protect consumers from these scams, help them learn how to spot a scam, and let them know where to go for legitimate help."
Student loan scam types
Student loan scams come in several different forms. Here are just a few:
Free forgiveness: Some scammers offer forgiveness programs in exchange for a Social Security Number or FAFSA login. As scammy as it sounds, desperate borrowers who feel like they have nowhere else to turn fall for it.
Pay for forgiveness: Other fraudsters offer student loan forgiveness in exchange for a fee, which can be as much as $2,000. But once you pay, the scammer is gone and your debt balance remains the same.
Pay for forbearance or a lower payment: Some scammers offer to help you reduce your federal loan monthly payments or get some relief without payments for a while for a small fee. They might even offer to file the paperwork for you. The problem is that you can do apply for income-driven repayment plans and forgiveness for free through the Department of Education.
FTC most wanted
The FTC and state attorneys general have specifically called out five businesses in filing complaints:
A1 DocPrep, Inc.
American Student Loan Consolidators
Alliance Document Preparation
Student Debt Doctor
Student Debt Relief Group
Additionally, there are pending actions against Student Aid Center and Strategic Student Loans. To help you spot student loan scams, the FTC offers these four red flags:
Only scammers offer fast loan forgiveness
Never pay a fee upfront for help
Scammers can fake a government seal
Don't share your Federal Student Aid (FSA) ID with anyone for any reason
Keep these in mind as you're looking for ways to get relief. Alternatively, check out SuperMoney's resources on student loan forgiveness, income-driven repayment plans, and student loan refinancing.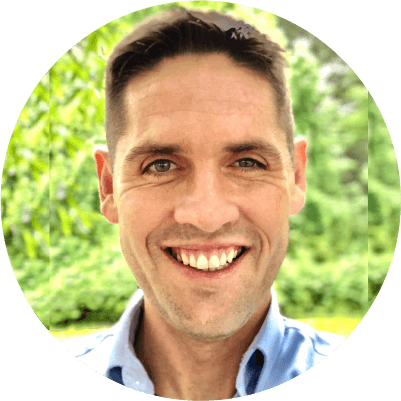 Andrew is the Content Director for SuperMoney, a Certified Financial Planner®, and a Certified Personal Finance Counselor. He loves to geek out on financial data and translate it into actionable insights everyone can understand. His work is often cited by major publications and institutions, such as Forbes, U.S. News, Fox Business, SFGate, Realtor, Deloitte, and Business Insider.