A charming Andalusian villa with a view of the Mediterranean, or a beachfront condo in the Caribbean? Wherever your dream overseas property lies, you'll have to answer the same question. How will you finance an international home purchase?
Living abroad can offer a lower cost of living, exposure to a new culture, and lower home prices. Purchasing an overseas property can also help to diversify your financial portfolio. However, the headaches of foreign ownership laws and banking standards are enough to dissuade most would-be expats.
Let's dig deeper to demystify international real estate financing in Central America, Europe, South America, and Canada.
Seek help from local experts
Even if you're a seasoned real estate expert in the U.S., you'll still need help from a local when setting out to buy an overseas property. That's because most of what you know about real estate won't apply to other countries.
"It's always best to find a local agent or partner who can give you best advice about local laws for home financing," says Glenn Carter, Canadian real estate investor.
"[When] I bought a house in Florida, the financing was obviously trickier than if I were a U.S. citizen," Carter says. "So we partnered with a local realtor and lawyer that specialized in overseas buyers. We also found a Canadian bank that had a presence as well in the U.S., which facilitated the financing process nicely. Before this, we had asked U.S.-based banks for a loan, and the interest rate was astronomical because we were foreign buyers."
Why don't foreign buyers qualify for the interest rates available to residents?
"The problem is that a foreign credit score doesn't count for anything," Carter explains. In other words, when buying property overseas, you're treated as though you have no credit. When Carter tried to borrow from a U.S. bank, they offered him an 8% interest rate. The Canadian bank he reached out to, on the other hand, offered him an interest rate of just 3%.
Consider local rules
Even when financing from a local bank or lender is possible, banking and legal requirements for overseas home purchases challenge new investors.
Let's say you're financing a property in Mexico with a local bank. First you'll need an immigration card and a Mexican source of income. Next, open up a Mexican bank account and spend three to six months making deposits which amount to approximately 2.5 times the monthly payments of the mortgage you request. You'll also need at least two open lines of credit in Mexico. This means that it will take you about a year just to start buying your home.
Non-resident mortgage limitations
You don't always have to become a resident to qualify for a mortgage, but if you don't, it may limit how much you can borrow.
"In Austria, the United Kingdom, Hungary, Germany, Portugal, France, the Czech Republic and some other countries, nonresidents are generally eligible for 50%–60% LTV at most," Kachmazov says.
Also, some countries have minimum and maximum borrowing limits on mortgages. "For instance,in Italy, a property bought using a mortgage cannot be cheaper than 50,000 euros [about $54,400 U.S.]," says Kirill Schmidt, head of financial services for Tranio. In Switzerland, the minimum is 580,000 euros [about $631,100]."
In other countries, mortgages can be hard to secure for expensive properties. For example, in Hungary, you can't get a mortgage for real estate valued at over 130,000 euros.
How to finance your overseas property
Borrow from your seller
It is possible to finance a property by borrowing directly from the seller. Seller financing is an option you often find in developing countries in which bank financing is difficult to get (source). Developers will offer foreigners the option of making a down payment, paying monthly installments during construction, and then making a balloon payment when the property is ready.
For example, a developer in Belize recently offered five-year funding with rates under 5% APR to investors in their beachfront condo resort if they made a 30% down payment (source).
Work with a local bank
When these bank loans are available, they can offer the cheapest form of credit. If you decide to go down this path, hire an expert who can walk you through local banking rules.
Your best bet is to find a local bank that also operates in your country of residence. These are the only organizations for whom your U.S. credit score is still valid.
However, even if you do find a bank that operates in both the U.S. too, securing financing from a foreign bank is always difficult.
"To become a risk-free client of a European bank as a non-EU national, you will first need to prove your worth," says George Kachmazov, founder of Tranio, an international real estate broker.
If you can afford it, Kachmazov recommends, you should buy your first couple of properties out-of-pocket. This will provide you with verified income and assets that you can leverage with local banks.
But most people don't have the savings to buy a house out-of-pocket, making it impossible to build a reputation with a foreign bank. So what do you do if you can't afford to outright purchase your first property?
Financing an overseas property without an overseas bank
Fortunately, you don't need to work with a foreign bank to finance your home purchase. You can use the U.S. banking system to borrow the money you need to purchase your dream home overseas.
Consider the following strategies:
Buy the house with your savings
Of course, if you have the savings, buying with cash is the fastest and cheapest option. It can also help you build a reputation with local banks.
Take out a home equity loan or home equity line of credit
If you own your home and have equity in it, consider taking out a home equity loan or a home equity line of credit (HELOC).
"Leveraging your property is smart because it uses the U.S. banking system to finance your home purchase abroad," says Vincenzo Villamena, managing partner of OnlineTaxman, a firm that offers tax advice to U.S. expats.
Typically, you can borrow against at least 75% of your equity. Some lenders will even let you borrow 80%, 85%, or even 90%. And because home equity loans and HELOCs are secured by the equity in your home, they feature very low interest rates.
The downside to this strategy? If you fail to make your payments, you could lose your home.
Compare home equity lines of credit:
Apply for a personal loan
Another option is to finance your overseas purchase with an unsecured personal loan.
Borrowers with excellent credit can qualify for loans of up to $100,000 with low interest. Although $100,000 won't buy you a chateau on the French Riviera, it's more than enough to purchase a charming home in many countries.
Compare personal loans:
Use a self-directed IRA
While traditional IRAs can only invest in mutual funds, stocks, bonds, and money market funds, self-directed IRAs can contain other types of investments, such as real estate (source). And buying real estate with an IRA enables investment gains, tax-free growth, protection against inflation, and the chance to diversify your IRA portfolio.
But there's a catch. You can only use an IRA to invest in real estate if you don't live on the property (though this restriction expires when you reach retirement age). Also, you'll miss out on some of the tax benefits of an investment property, including the deduction of your property taxes, mortgage interest, and depreciation.
"A self-directed IRA can be a good and a bad thing," says Vincenzo Villamena, CPA. "It allows you to use an IRA to purchase real estate, which is particularly helpful in foreign countries where the cost of credit is high. However, you also need to look at the local tax laws to check whether it is worth it. While the rental income and capital gains from a rental property are tax-free within the self-directed IRA, that does not dictate what the local taxation would be."
The rules regulating IRAs and real estate are complex. You should talk with a qualified tax expert before you use your IRA to purchase an overseas property.
Getting started
Ready to get started? Whether you've opted to finance your dream home with a HELOC, a personal loan, or a local bank loan, your first step is to do some research. To secure the best possible rates and terms, you should compare offers from several different lenders before committing to one.
Want to take out a personal loan? Compare lenders here. Or click here to get pre-approved and receive personalized offers from the best personal loan lenders.
Interested in a HELOC or a home equity loan? Compare HELOC options here, or compare home equity loans here.
Once you've found the right financing option, you're well on your way to buying the overseas home of your dreams.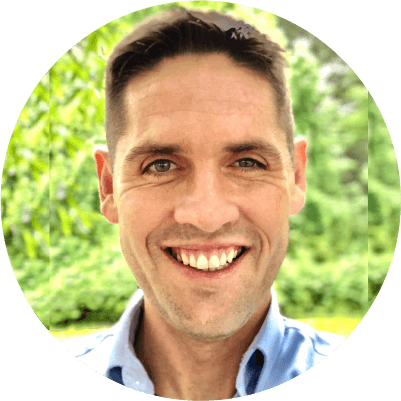 Andrew is the Content Director for SuperMoney, a Certified Financial Planner®, and a Certified Personal Finance Counselor. He loves to geek out on financial data and translate it into actionable insights everyone can understand. His work is often cited by major publications and institutions, such as Forbes, U.S. News, Fox Business, SFGate, Realtor, Deloitte, and Business Insider.