Freelancers are a key part of the U.S. workforce. In 2020, approximately 59 million Americans worked as freelancers, which is over a third of all workers. Although there are plenty of advantages to freelancing — for instance, the median hourly rate for freelancers ($28) is higher than the median rate of 70% of workers — gig workers also face unique financial challenges.
To discuss these challenges and some tips and how to overcome them, I interviewed Laura Adams, the author of Money-Smart Solopreneur: A Personal Finance System for Freelancers, Entrepreneurs, and Side-Hustlers
Tell us a bit about yourself. What has been your journey to becoming a personal finance expert?
"My career has been diverse. I've worked in accounting and real estate, owned a floorcovering business, consulted and trained for a Fortune 100 company, been a COO, and managed HR benefits. While I didn't set out to become a personal finance or small business author or expert, one thing I've always enjoyed is managing money.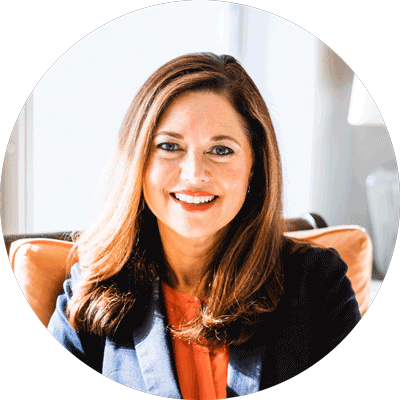 But after graduating from The University of the South, a small, liberal arts school in Sewanee, Tennessee, I fell into the trap that so many people do: living above my means. I rented apartments that I couldn't afford, spent too much on vacations, and became a shopaholic.
Later, I brought my credit card debt into my marriage. As we unpacked big cardboard boxes and started to fill our only bedroom closet, my husband asked, "So exactly how many pairs of shoes do you have?" It was evident that my shopping habit would squeeze not just our closet space but also our finances.
After getting extremely anxious about our growing credit card balance, we committed to cutting way back and slowly paying off the card. I'll never forget the feeling of accomplishment we had after making the final payment.
Since then, my passion for spending has turned into a passion for saving, investing, planning, and every aspect of personal finances and running a small business. Over the years, I became a serious finance student through many books, gurus, advisers, and eventually, graduate school. I received my MBA from the University of Florida in Gainesville.
Around the time I completed graduate school, I fell in love with podcasts and started my own show in 2007. The following year, I got invited to join the Quick and Dirty Tips Network (QDT) as the Money Girl podcast host.
As Money Girl, I get all kinds of questions from people who want to take control of their finances but don't know how to. The show has been downloaded more than 40 million times. All those loyal listeners have inspired me to create almost 700 weekly episodes and counting.
Podcasting has been a springboard to new opportunities such as multiple book deals with leading publishers, speaking, doing media work as an on-camera spokesperson and analyst.
Since 2013, I've completed more than 2,500 live and taped interviews with national TV and radio show hosts, news reporters, and print and online journalists. My mission is to help over 100 million consumers and students live richer lives through my podcasting, speaking, writing, spokesperson, and advocacy work."
Many of our readers are freelancers and solopreneurs. What personal finance system do you recommend for freelances side-hustlers?
"My newest book, Money-Smart Solopreneur: A Personal Finance System for Freelancers, Entrepreneurs, and Side-Hustlers (Entrepreneur Press), is a guide for solo business owners. It helps remove obstacles that stop aspiring and current entrepreneurs from reaching their most profitable potential.
To build a sustainable money system as a solopreneur, first, you must know what you're working toward. In other words, what do you want to accomplish with your money? A radically simple way to goal setting is to have a short phrase or single word that gives you direction. I call it your One Money Objective or OMO.
Think of your OMO as a slogan or theme you can come back to when you need to make a financial decision for your personal or business finances. For instance, your OMO could be "financial independence" or "build a cash reserve." Boiling down your goals allows you to narrow your financial focus and can make you more productive.
Once you identify an OMO, your job as a solopreneur or small business owner is to create financial systems that support it. In Money-Smart Solopreneur, I outline a five-step approach to streamline your finances even in the face of often unpredictable income."
Overwhelming debt is one of the big financial challenges of our time. What are your top three tips to get out of debt?
Monitor your debts, so you know precisely how much you owe, what interest rates you're paying, and who you owe. Gather your account information in one place, such as an Excel spreadsheet or Google Sheet, so you can make updates when your balances change.
Calculate your debt-to-income (DTI) ratio, which is how much you're paying for debt compared with how much you earn. The lower your DTI, the better; however, a healthy DTI is less than 35% to 40%.
Rank your debts in order of highest to lowest interest rate and tackle them in that order. That strategy reduces debt faster because you save the most interest. However, if you have a small debt with a higher interest rate, knocking it first may give you a satisfying win!
Is settling and negotiating debt ever a good idea? If so, how should borrowers go about it?
"If you're behind on debt payments or have turned over to collections, your creditor may be willing to settle for a lower balance. If so, always get a settlement offer in writing. Otherwise, your payment could be considered a partial payment, reviving the statute of limitations in some states.
Reviving an old debt means that the collector may be able to sue you for the total amount. That could put you in a worse position than if you hadn't taken any action. So, be sure to understand the laws in your state or consult with an attorney before speaking to a debt collector or making a partial payment."
What about debt consolidation? What are the pros and cons of consolidating debt?
"Consolidating debt is an excellent strategy to shift debt to a lower interest rate. For instance, you might get a low-rate personal loan or a zero-rate balance transfer credit card.
Some pros for debt consolidation include:
Cutting your interest expense.
Getting a loan with a fixed rate and term (such as 6% APR for 60 months with monthly payments of $600).
Having one monthly debt payment.
Here are a few cons for consolidation:
Continuing to make new credit card charges if you're not a disciplined spender.
Having potentially higher monthly loan payments (compared to minimum credit card payments)
Having temporary relief from interest when doing a balance transfer.
While using new debt to get out of old debt may seem counterintuitive, it all comes down to the interest rate. Depending on the terms you're offered, using a personal loan or transfer card is an excellent way to reduce interest and get out of debt faster."
Here are the best credit cards for freelancers we recommend
 What habits do you recommend people work on to build financial success?
"Since it's easy to forget about your financial priorities, a critical habit I recommend is to put your money goals on autopilot. That might include:
Having a portion of each paycheck sent to a savings account to build a cash reserve automatically.
Participating in a retirement plan at work, such as a 401(k), that deducts funds from your paycheck before you can spend them.
Using recurring transfers from your bank account to a savings or retirement account, such as an IRA or SEP-IRA (for the self-employed).
The sooner you automate saving and investing, the more financial security you and your family will have.
Another financial habit is regularly consulting financial professionals, such as a tax accountant, financial advisor, retirement planner, or estate specialist. If there's free advice from your investment firm or employer, be sure to take advantage of it.
However, paying for guidance from the right financial experts can be worth it and help you make giant leaps forward in your financial life."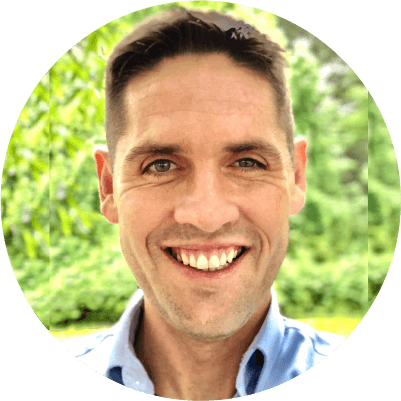 Andrew is the Content Director for SuperMoney, a Certified Financial Planner®, and a Certified Personal Finance Counselor. He loves to geek out on financial data and translate it into actionable insights everyone can understand. His work is often cited by major publications and institutions, such as Forbes, U.S. News, Fox Business, SFGate, Realtor, Deloitte, and Business Insider.