Depending on where you live and your financial situation, if you are considering buying your first home, you might be looking for a loan that is considered "jumbo" by the mortgage industry.
In short, a jumbo loan is a loan on a home that exceeds the limit set by federal mortgage agencies. These loans are typically used by homeowners trading up their homes. But increasingly, more first-time home buyers are interested in these larger mortgages as they look to purchase a high-end or luxury property that is more expensive than the average home.
What Is a Jumbo Loan?
Jumbo Loans Exceed Federal Limits
In most states, the limit for mortgages set by the Federal Housing Finance Agency (FHFA), an independent regulator, was $424,100 in 2017. In a few places, such as Alaska, Hawaii, Guam and the U.S. Virgin Islands, that limit can be as high as $636,150. (See here for more information.)
A jumbo loan is a mortgage that exceeds these federal limits. Because they are above the government-approved loan limits, jumbo loans don't come with a Fannie Mae or Freddie Mac guarantee. That's why they are also known as "non-conforming" loans.
Down Payments on Jumbo Loans Vary
If you are in the market for a jumbo mortgage, keep in mind that the terms can differ significantly for the various loans out there. For jumbo loans of up to $1.5 million, down payments of 20% are usually required. Higher loans can require down payments of 30% of the home's value. In fact, some jumbo loans can require as much as a 35% down payment.
There are indeed jumbo loans with as little as 5%-10% down payment requirements. But that comes at a cost. Those usually have higher interest rates because, for the lender, they carry greater risks.
According to the Consumer Financial Protection Bureau, a government agency created after the 2008 financial crisis, "The cost of obtaining a jumbo mortgage is generally higher than the cost of obtaining other loans. For this reason, they are often higher-priced mortgage loans."
How to Qualify for a Jumbo Loan
Getting a jumbo loan is similar to the process of obtaining a regular mortgage, except with more stringent requirements. That's because jumbo loans have larger loan amounts than a typical mortgage and don't provide lenders with a government guarantee.
While the requirements differ from lender to lender, here is a general summary of what you'll need to be approved for a jumbo loan:
Basic requirements for a jumbo loan
A high credit score – typically 700 and above.
Cash reserves to cover 12-18 months of living expenses, depending on the loan (the higher the loan, the more cash reserves required).
A very low debt-to-income (DTI) ratio – usually under 42% for first-time buyers. Lenders don't want to lend to those who already have to pay back significant debt.
Documentation proving your income and the availability of liquid assets. That includes pay stubs and W2 tax forms for up to two years, as well as bank statements.
Documentation on other loans you have, if any, including any other mortgages taken out on other homes.
Can a First-Time Buyer Get a Jumbo Loan?
If you are a first-time homebuyer and you have your eye set on a high-priced home, you may be able to secure a jumbo loan. The most important criteria will be your credit report and financial situation. If you qualify, it won't matter if you're a first-time or third-time homebuyer.
The most important thing, however, is to make sure a jumbo loan makes financial sense for you.
Take an honest look at your financial situation, especially whether you foresee anything else that will require funding in the future. In any home purchase, it's important to consider all costs associated with homeownership, including taxes, renovations, and home insurance.
FAQ on Jumbo Loan
What constitutes a jumbo mortgage?
A jumbo loan is a mortgage used to finance properties that are too expensive for a conventional conforming loan. The maximum amount for a conforming loan is $484,350 in most counties, as determined by the Federal Housing Finance Agency. Homes that exceed the local conforming loan limit require a jumbo loan.
Do jumbo loans require 20 down?
A 20 percent down payment is the gold standard for mortgages, and in the not-too-distant past, some jumbo mortgage lenders required even more. Today, however, jumbo loans are available with much less of your own funds down.
How Do You Qualify for a Jumbo Loan?
Jumbo loan approval is based on the same basic formula as any other mortgage. Eligibility depends mainly on income, cash reserves, credit score, debt, employment status, property type and property use except with more stringent requirements. That's because jumbo loans have larger loan amounts than a typical mortgage and don't provide lenders with a government guarantee.
What qualifies you for a jumbo loan?
A jumbo loan is a non-conforming mortgage that is used to buy a higher-priced home. Potential home buyers typically need to be in a strong financial situation — that is, with a high credit score, low debt-to-income ratio, and plenty of cash reserves — to secure a jumbo loan.
How do I get a jumbo loan with 5% down?
To qualify for a jumbo loan, a borrower should expect: To make at least 5 percent of the purchase as down payment. The down payment for this loan is higher typically because there is no PMI requirement. Minimum 700 credit score to qualify for any jumbo loan programs.
If you are ready to apply for a jumbo loan, shop around. Look at different lenders to see where you can get the best terms.
Take a look at SuperMoney's Loan Offer Engine, read about the process for applying for a mortgage, and compare home loan rates.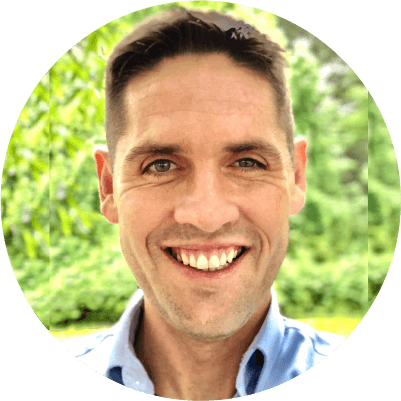 Andrew is the Content Director for SuperMoney, a Certified Financial Planner®, and a Certified Personal Finance Counselor. He loves to geek out on financial data and translate it into actionable insights everyone can understand. His work is often cited by major publications and institutions, such as Forbes, U.S. News, Fox Business, SFGate, Realtor, Deloitte, and Business Insider.