Funerals…an event most of us don't want to think or talk about, let alone pay for. But what if a loved one passes, and amidst dealing with the grieving process, you find you are responsible for costs? Funerals can range from $6,000 to $9,000, on average, and need to be arranged quickly. If you don't have that amount on-hand, funeral financing loans may be your best option.
In this complete guide to funeral loans, we will cover the answer to many frequently asked questions including:
What is a funeral loan?
Who is responsible for paying for a funeral?
How much should I borrow for a funeral?
Where can I get funeral loans?
What are the pros and cons of funeral loans?
What are the alternatives to funeral loans?
By the end, you will have a solid understanding of this finance option and how to decide if it's right for you.
What are funeral loans?
A funeral loan is a personal loan you take out to pay for a funeral. It's a lump sum that is repaid over time in monthly payments.
A good funeral loan should offer a quick and easy application, near-instant credit decisions, same-day to next-day funding, and a competitive cost. The cost can involve fees and interest. However, any fees should be minimal, especially if your credit is good.
Who is responsible for paying for a funeral?
When someone dies, the final expenses are paid out of the deceased person's estate by the executor of the will. However, not everyone has an estate, and many don't prepare a will. When the latter is the case, the closest living relative will be responsible for covering the funeral costs.
If no one can pay, whoever handles the death can sign a release form at the coroner's office. This declares you can't afford to cremate or bury the body and releases the body to the coroner to handle. However, then the deceased person will not have a funeral.
If you are responsible for the funeral of a loved one but can't pay out-of-pocket, you may want to consider a funeral loan. Note: By law, whoever signs for the funeral with the funeral home is required to pay the bill.
How much should I borrow for a funeral?
The amount you should borrow to pay for a funeral should be enough to cover all the costs with a small margin for unforeseen expenses. You don't want to get a small loan and then end up needing more as it can be hard to get approved for two loans in a short period. On the other hand, you don't want to borrow too much and overspend.
Below, find the national median funeral costs, according to the National Funeral's Directors Association. Compare the prices for both a viewing with a burial and a viewing with a cremation.


| National Median Funeral Cost Item | Adult Funeral with Viewing and Burial | Adult Funeral with Viewing and Cremation |
| --- | --- | --- |
| Non-declinable basic services fee | $2,100 | $2,100 |
| Removal/transfer of remains to funeral home | $325 | $325 |
| Embalming | $725 | $725 |
| Other preparation of the body | $250 | $250 |
| Use of facilities/staff for viewing | $425 | $425 |
| Use of facilities/staff for the funeral ceremony | $500 | $500 |
| Hearse | $325 | – |
| Service car/van | $150 | $150 |
| Basic memorial printed package | $160 | $160 |
| Metal casket | $2,400 | – |
| Vault | $1,395 | – |
| Total with vault | $8,755 | – |
| Cremation fee (if the firm uses a third-party crematory)** | – | $350 |
| Cremation Casket | – | $1,000 |
| Urn | – | $275 |
What is the average cost of a funeral?
The median cost ranges from around $6,000 for a cremation to $9,000 for burial with a vault. The rate of cremation is on the rise and is projected to reach 79% by 2035.
| Median Cost of a Funeral with Viewing and Cremation | $6,260 |
| --- | --- |
| Median Cost of a Funeral With Viewing and Burial without Vault | $7,360 |
| Median Cost of a Funeral With Viewing and Burial with Vault | $8,755 |
However, keep in mind, the cost can vary greatly depending on factors including:
Where you live.
The products and services you choose (cremation or burial, vault or no vault, flowers, etc.).
How many people attend the funeral.
The events you will hold to honor the person.
It's wise to get quotes from a few funeral homes in your area to ensure you get the best deal. The Federal Trade Commission created this funeral cost and pricing checklist that can help in your shopping process.
Where should you look for a funeral loan?
How to compare funeral loans
Competitive interest rates.
Low-to-no fees.
Loan terms that meet your needs (24+ months).
Positive reviews from past customers.
Loan amounts that cover your needs.
Flexible eligibility criteria.
Easy application.
Convenient account management.
Quick funding.
Some companies specialize in loans for funerals, and some funeral homes offer financing programs. However, most funeral loans are unsecured personal loans. Therefore, many financial institutions provide them, including banks, credit unions, online lenders, marketplace platforms, and more.
Luckily, you don't have to go to each institution to apply and get a quote. You probably don't have time for that amidst handling the death of a loved one. But, at the same time, you won't want to settle for the first lender you come across either, as you need to shop around to get the best deal.
So what should you do?
Different personal loans come with different rates, fees and requirements. You can use a personal loan engine to apply one time and receive competing offers from multiple lenders. Within minutes, find the best loan available to you and without hurting your credit score. Check out what the best personal loans are to ensure that you choose the best option for you.
Pros and cons of funeral loans
WEIGH THE RISKS AND BENEFITS
Here is a list of the benefits and the drawbacks to consider.
Pros
Faster access to funds.
Repay the loan amount over time.
Pay off the loan early with no penalty.
No collateral typically required.
Competitive market.
Convenient.
It can help build your credit.
Protects your savings.
Cons
Requires fair credit.
It may not be the cheapest option.
Risk of over approval.
Let's take a closer look at the pros and cons of funeral loans.
The benefits of financing a funeral with a personal loan.
Get access to funds quickly. Many lenders can deposit the loan amount into your account as soon as the same day.
Repay the loan amount over time. Loan terms can range from 12 months to 60 months and beyond. This gives you the time you need for repayment.
Pay off the loan early with no penalty. If you can pay off the loan early, most lenders will enable you to do so without a fee. This cuts down on the amount you pay toward interest.
No collateral typically required. Personal loans don't usually require any collateral; they are secured by your credit.
Many lenders offer these types of loans. With so many lenders providing personal loans, the market is competitive. Shop around to find the best value.
Convenient. You don't have to go anywhere to find a loan. Shop online to find out what you can get.
Build your credit. Personal loan lenders report to the credit bureaus, so paying on time will help you build your credit.
Leave your savings alone. A loan can enable you to leave your savings where they are so they can continue to grow.
Disadvantages of financing a funeral with personal loans
They usually require fair credit. Only those with good to excellent credit will get the most competitive rates. Applicants with bad credit might not get approved.
It may not offer the lowest cost. You may be able to pay for a funeral via another method that is less expensive.
Risk of over approval. You may get approved for an amount higher than you need, which can lead to overspending and more debt.
Weigh the pros and cons to find out if a funeral loan is the best option for you. Getting quotes can help you to determine if the cost justifies the benefit.
Alternatives to funeral loans
Before getting a loan to pay for a funeral, consider the alternatives. These include:
Life insurance: Did the individual have a life insurance policy? If so, the death benefit can cover the costs.
Burial insurance: How about burial insurance? This policy pays for the costs involved with death.
Payable on death (POD) account: POD accounts are bank accounts with a beneficiary who receives the funds when the owner passes away. If the person who passed has a POD, the beneficiary can use the funds to cover the costs.
Veterans: Was the person a veteran? If so, they can receive a free burial in a national cemetery. The benefits include a marker, the gravesite, and a vault or internment. A burial allowance will also be paid to survivors to cover other expenses related to the funeral. Even if the burial is outside a national cemetery, the VA will cover part of the cost.
Social Security: If your spouse passed away, social security will pay a small death benefit to you.
Crowdfunding: You can start a campaign on a crowdfunding site. Tell the story of what happened, ask for support, and share it through social media, emails, etc. This way, many people can make small contributions to help cover the cost.
Split it between the family: You can also team up with the other close family members and all chip in to cover the costs.
Borrow from a friend or family member. A friend or family member may loan you the amount at a lower cost than you will pay a lender. However, owing money to a friend or relative can have its own disadvantages, so weigh this option carefully.
If none of these alternatives will work for your situation, a loan will likely be the best option.
Find the best funeral loan for you
No one wants to plan and manage a funeral, let alone all the costs that come with it. It can be a challenging time, and financial problems only add to the stress. However, no matter your situation, there are routes you can take. If you would like to compare funeral loan quotes today, click here.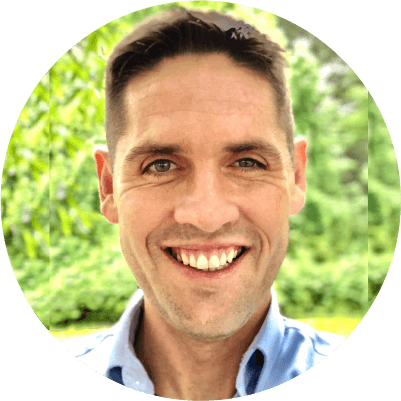 Andrew is the Content Director for SuperMoney, a Certified Financial Planner®, and a Certified Personal Finance Counselor. He loves to geek out on financial data and translate it into actionable insights everyone can understand. His work is often cited by major publications and institutions, such as Forbes, U.S. News, Fox Business, SFGate, Realtor, Deloitte, and Business Insider.