If you want help negotiating a settlement, it is often best to hire a good lawyer or a reputable debt settlement company. However, sometimes you are better off doing it yourself. This guide will help you decide whether to take on a DIY debt settlement or get help from a professional.
DIY debt settlement: what can you do to settle debt yourself?
You can settle your debt on your own. It helps if you have a background in financial matters and the patience and time to do it yourself. Taking a DIY settlement approach will save you money in fees. However, there is no guarantee you will negotiate as good a deal as a lawyer or a professional debt relief firm.
Here's what you need to know:
You have rights when it comes to debt collection. For instance, there are limits to when and where a debt collector can call you. Collectors are not allowed to harass you or any third party they may contact about your debt.
Credit card companies have rights, too. They don't have to accept a settlement simply because you ask them to.
If you negotiate on your own, make a reasonable offer. Although you should expect some haggling, lowballing your creditor can backfire on you.
Before agreeing to a payment arrangement, make sure you get the agreement in writing from the creditor. Do not leave this step to chance.
Get ready for a long and painful negotiation process. Any credit card company will understandably be reluctant to lower your payment amount and may not do so the first time you ask.
When is it better to hire a debt settlement company?
Although you can always negotiate a settlement directly with the creditor, you may decide that you don't want the stress. If you do not feel comfortable haggling over dollar amounts, DIY debt settlement is not for you.
You may also find it hard or embarrassing to talk with a creditor about whatever situation landed you in financial hot water. Because you are emotionally attached to the issue, it can be very difficult to maintain calm when talking with your creditors.
You may also just lack time to negotiate properly. Negotiating a debt settlement can be a lengthy process. It can be hard to pin down the right person in the creditor's organization to handle the matter. If you owe multiple creditors, you must enter into separate negotiations with each creditor, which can make a lengthy, tedious process even longer and more complicated.
The truth is that your creditors have every reason to make negotiations unpleasant or difficult. The longer you wait to take action, the more your accounts will rack up interest owed and possibly late fees. Consider the costs of delay if you try a DIY debt settlement.
How can a debt settlement company help?
These companies negotiate with credit card companies every day. It's what they do. A reputable debt company that has been in business for a while may have built up relationships with credit card companies, which could work to your advantage. Debt settlement companies know exactly who to call to get the negotiation ball rolling.
Debt settlement companies can approach creditors dispassionately. When emotion is taken out of the equation, you may benefit from getting a lower settlement offer. Because a debt settlement company knows how to craft a settlement proposal that a creditor will consider, you will be more likely to reach a settlement agreement.
Sometimes a debt settlement company may reduce the number of calls you receive from collection agencies. While no reputable company will promise to eliminate all creditor calls, at least some of your creditors may stop calling once the company begins negotiations on your behalf.
The main benefits of negotiating a settlement through a professional are that you will likely pay much less money in the settlement arrangement, and you will save significant time and effort.
What should you look for when hiring a debt settlement company?
Many unscrupulous debt settlement companies prey on consumers in financial trouble. When looking for a debt settlement company, here are some details to iron out:
Ask whether the company is fully accredited with the AFCC. Accredited members of this organization are audited annually and must prove that they comply with all FTC guidelines for the industry.
Ask if the company is licensed to do business in your state.
A reputable company will never ask you to pay a fee upfront. The company will also provide you with their service agreement and policies before requesting a credit history or any personal financial information from you.
During your consultation, an agent of a reputable company will discuss all your options with you. This includes a clear description of the pros and cons of any solution they suggest. You are free to ask questions and request evidence of any claims the company makes.
The company should give you a detailed timeline of when and how your debt will be settled.
The company should ask for your approval before they send a settlement agreement to your creditors.
Next, we will go over ten questions you should ask a potential debt settlement company to make sure it's a good fit for you. Read this guide for a comprehensive discussion of the pros and cons of a debt settlement.
10 questions you should ask before hiring a debt settlement company
If your accounts are deep in debt and you can only afford to make the minimum payment, it makes sense to find out what your debt relief options are. If you decide a debt settlement company is a good option for your financial situation, make sure you ask the following questions before committing to one.
1. Are you licensed to do business in my state?
If your agent doesn't know or is evasive about this question, beware. Some states have special restrictions and requirements on the use of debt management strategies. For instance, Alaska and Alabama have no restrictions, but California, Connecticut, Indiana, and Colorado require firms to register and place a surety bond. Refer to this list of current state regulations on debt management practices.
2. How long have you been in business?
Although a company that started last month might provide excellent service, you may want to let others take the chance first. Look for companies that have been in the debt settlement business for five years or more. You can check this on our review pages. While you're at it, check their SuperMoney rating too.
3. Are you a member of the American Fair Credit Council (AFCC)?
AFCC members agree to follow strict industry standards. Every year, the AFCC and a third-party verification firm audit AFCC members to ensure they meet the highest ethical and quality requirements. It is not a requirement for debt settlement companies to be AFCC members. But you have to ask yourself why a serious company would not want to be part of the largest trade association serving the industry.
4. How much do your services cost?
Although prices vary depending on the services a company offers and the size of your debt, you want to get a clear answer to this. Typically, fees range from 18% to 25% of the enrolled debt balances. If your agent hems and haws about how much their services cost or how fees are calculated, proceed with caution.
Choose a debt settlement company that only charges fees when they have settled an account. If you get even a whiff that a company wants to charge you an upfront fee before they settle your account, tell them "no way" and move on.
5. Where will you deposit my money while I'm waiting for a settlement?
Debt settlement programs generally take 24 to 48 months to complete. As your debt relief firm begins its work of negotiating with your creditors, the firm will require you to put a certain amount of money into a dedicated, FDIC-insured bank account each month. This bank account will be in your name, but it will be overseen by a trustee or account administrator not affiliated with the debt relief provider. However, the funds and interest they generate are yours, and you may withdraw the money at any time without penalty. A debt relief company must inform you of this.
The goal of your debt relief firm is to lower the principal balance you owe on your account. Once the escrow account has enough money, the debt settlement company uses the cash to negotiate a lump-sum payment with creditors. In some cases, debt relief firms can convince a creditor to accept up to 50 percent less than the amount you currently owe to settle your debt in full.
6. Will you be making monthly payments to my creditors on my behalf?
This is a trick question. Debt relief companies don't make payments to creditors. When you enter the settlement process with a relief firm, they will instruct you to cease making the monthly payment to creditors. The whole point of the debt settlement method is to take the money you were using to make minimum payments on your debts and put it toward a lump-sum payment instead. If you continue making payments, a creditor has no incentive to accept a settlement. They will happily continue cashing your monthly payments for years or decades.
7. Can creditors sue me?
This is another trick question to weed out companies that offer unrealistic assurances to clients. In certain cases, creditors have the legal right to sue borrowers who are late on their payments. A debt settlement company worth its salt will try to negotiate with creditors to prevent this from happening, but no reputable company can guarantee it won't happen.
8. How long will it take to settle my first account?
Although debt settlement companies cannot guarantee how long it will take a creditor to agree to a settlement, they should provide a rough estimate based on their experience. What you are looking for here is a clear plan of action from your company. As long as you are regular with your monthly payment to the escrow account, you should get your first settlement within four to six months.
9. Can you stop my creditors or their debt collectors from calling me?
This is another trick question. The answer you want to hear is "no." If the agent claims they can make a creditor or collection agency stop calling, hang up. This is impossible to guarantee.
10. Will debt settlement hurt my credit score?
Again, this is a reality check to separate serious debt relief specialists from scammers.
The right answer is "yes." Even when successful, debt settlement hurts your credit score because it impacts your payment history adversely. Since your debt settlement company will advise you to stop making payments while they negotiate with your creditors, you will rack up late fees and penalties. That will harm your credit score. Any company that claims it can guarantee a creditor will not report missed payments to the credit bureaus is trying to scam you.
Now that you know the questions that separate legitimate companies from the scammers that give the business a bad name, you are ready to start the search for companies. SuperMoney has done part of the job by filtering the leading debt settlement companies based on the factors mentioned above.
Understand the fees and how they work
Debt collection agencies are prohibited from charging any upfront fees before they settle your debt. Steer clear of any firms that do. Some may charge monthly maintenance fees, but the best companies only charge performance-based fees. Under those fees, you would not pay unless the company successfully settles your debt.
Make sure you understand the settlement terms and the monthly payments you have to make. When you work with the company, you will be asked to set aside funds in a separate bank account towards a lump-sum. As stated before, those funds are still yours. You are entitled to the interest on that money and can withdraw it at any point.
Debt settlement firms must tell you how much money or what percent of your outstanding debt you have to save before it negotiates with a creditor on your behalf. Don't forget to ask what that amount is. Be aware of all the fees the company can charge. Every time the debt settlement firm settles a debt with a creditor, it can charge you a portion of its full fee. Some may charge a fee that's a percentage of the total settlement amount you save. Make sure they are explicit when explaining what fees they charge and any conditions attached.
Most companies will offer a free, no-obligation debt consultation, after which you can choose to sign up for a settlement program.
The company should be transparent about its pricing policy, whether they charge a percentage of the overall debt balance, the dollar amount settled for, or a flat rate. The company should explain how it calculates fees before you sign any agreement.
Debt percentage fee structures are the most common, but the structures vary and may contain one or more of the following fee types:
A percentage of the debt you enroll once it's settled. For example, if you enroll $10,000 of debt with a 25% fee, and it's settled for $5,000, you will owe $2,500 in fees (25% of $10,000).
A percentage of a debt that is eliminated. For example, if you enroll $10,000 of debt and settle for $5,000 with a 25% fee, you would owe $1,250 (25% of $5,000).
A flat monthly rate throughout the duration of the program.
A sign-up fee.
Some firms offer various programs and fee structures, so explore the options from each company. Further, consider if there is a money-back guarantee in case you are not satisfied with the service. SuperMoney's debt relief reviews provide details on the fee structure companies use when setting up prices.
Is a debt settlement company right for you?
How much do you owe?
Debt settlement companies often require you to have at least a certain amount of debt to qualify for their services. The minimums range from $5,000 to $10,000, on average. Shop around for a company with a minimum debt requirement that matches your needs.
At the end of the day, enlisting the help of a debt settlement company only makes sense if your debts are large (usually more than $7,500). If they are, the amount you pay the company will be less than the overall dollar amount you owe — that's the benefit of these firms. Because they employ professionals with specialized training and experience in negotiating settlements, you can usually get a better deal with creditors than you would in a DIY debt settlement.
If your debt amount is under $7,500 to $10,000, you may want to consider less aggressive debt relief measures, such as a debt consolidation loan.
What types of debt does the company settle?
Not all types of debt are eligible for each company's services. Look at each company's eligible debt types (e.g., credit card debt, unsecured loans, collections, autos in repossession, medical bills, business, etc.), and make sure your debts qualify.
Secured debts, such as auto loans, are usually not eligible. A good option in those cases may be to refinance your auto loans. The same applies to money owed on a student loan. In most cases, you can't settle student loan debt, but you can save money by refinancing your student loans.
Check the debt settlement reviews below to see if the debt limits of the company you are considering are a good fit for you.
Research the company's reputation
If you're ready to hire a debt settlement company, do your research. See if they're accredited by the American Fair Credit Council (AFCC). In addition, search the company with the National Association of Attorneys General and your local consumer protection agency. Ask if the company is licensed to work in your state. Also, ensure there are no other consumer complaints on file about the company. Check whether the company has been involved in any lawsuits with regulators or has been charged with deceptive or unfair practices.
Beware of overpromises
When searching for an organization to help you, keep in mind that many so-called debt settlement companies are little more than scams. Some promise to settle all your debts for a small fraction of what you owe or they say they can erase your debt in one year. (Two to four years is more common.)
Others deceive consumers about the risks involved. They may not tell you, for example, that most consumers don't settle their debts, and debt collectors may continue to call. According to the Federal Trade Commission, don't work with any debt settlement company that:
Touts a "new government program" to bail out your personal credit card debt.
Guarantees it can make your unsecured debt go away.
Tells you to stop communicating with your creditors but doesn't explain the consequences of doing this.
Tells you it can stop all debt collection calls and lawsuits.
Guarantees that your unsecured debts can be paid off for pennies on the dollar.
How much guidance will you receive?
One benefit of enlisting a debt settlement company is that you have professionals on hand to answer your questions and concerns. Go with the company that makes you feel comfortable. What kind of customer support will they offer you? Will you have a dedicated personal advisor or arbitrator? If so, check whether they're accredited by the International Association of Professional Debt Arbitrators (IAPDA) or the American Fair Credit Council (AFCC). Personalized service can be a significant advantage because your representative will be well-versed about your situation, plan, and goals. This can make the whole experience easier.
Also, check which days and hours you will be able to reach the support representatives and what channels you will be able to reach them through (phone, email, live chat, etc.). You'll want a company that offers support when and where it works best for you.
The firm must also educate you about the risks involved in debt settlement. For instance, if the company asks you to stop paying your creditors, it should tell you about the negative consequences. These might include lowering your credit score or having your credit card company charge you additional fees.
Where can you find a legitimate debt settlement company?
You can find reputable companies in a number of ways.
Get recommendations from family or friends who have successfully settled debts in the past. A good word-of-mouth referral is priceless.
Check with the Better Business Bureau. This organization will tell you about any consumer complaints or court cases against the company.
Read reviews from respected sources like SuperMoney.
Remember, there is no obligation to hire the services of a debt relief specialist. A DIY debt settlement can still be an option. By now, though, you have seen the advantages and risks of hiring a professional vs. trying to do it yourself. Invest 15 minutes of your time and find out what the best options available are.
Related reading:
What if your credit card debt goes to collection and your creditor or a debt collection agency files a lawsuit against you? Does that mean you can no longer arrange a debt settlement? Are there things you can do to avoid having the lawsuit happen in the first place? Read
How To Settle Credit Card Debt When Lawsuit Has Been Filed
to find out.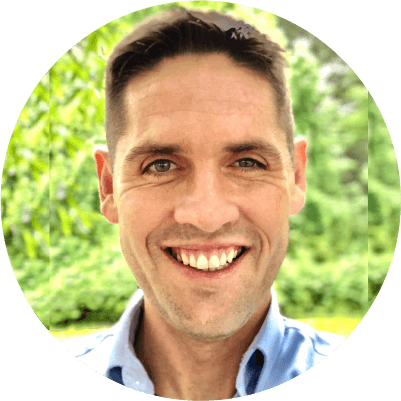 Andrew is the Content Director for SuperMoney, a Certified Financial Planner®, and a Certified Personal Finance Counselor. He loves to geek out on financial data and translate it into actionable insights everyone can understand. His work is often cited by major publications and institutions, such as Forbes, U.S. News, Fox Business, SFGate, Realtor, Deloitte, and Business Insider.