Robinhood is putting a new spin on the legendary heroic outlaw. Instead of stealing from the rich and giving to the poor, it seems to be restricting the poor to protect the rich. As attractive as anti-heroes are in pop culture, the new look isn't working for Robinhood.
Robinhood decided to temporarily halt the trading of 13 securities on Thursday (1/28/2021), including GameStop (GME) and AMC (AMC). Not surprisingly, many traders didn't like to be told what they can and can't buy and decided to jump ship and look for online brokers that don't restrict trading. Robinhood users are now allowed limited buys of the restricted stocks (1/28/2021), but the damage to many users' trust is done. The good news is you don't have to sell your stocks. Here is a quick guide on how to transfer your stocks and close your Robinhood account.
First, choose and set up a new brokerage account
The first step is to choose and set up a new brokerage. You can compare brokers using the tool below. If you are looking for stock trading apps that don't have restrictions on the stocks you can buy, we recommend TD Ameritrade.
Migrate your stocks from Robinhood to your new broker
Once you have setup your new brokerage account you can move onto transferring your stocks out of Robinhood.
The process of transferring stocks and closing your account is pretty easy, but there are some things you need to be aware of.
There is a $75 fee to transfer stocks to another broker.
You don't have to pay a fee if you close your account by selling all your stocks and transferring the money to a bank account. But you may need to pay taxes if you made a profit.
You can transfer all or part of your stock holding.
If you do transfer all your stocks, it will automatically close your account.
There may be delays if you have account restrictions or a negative balance before the transfer request.
Now that you understand those key points let's get to the process of transferring and closing your account.
Request your new broker start the transfer
Contact the broker you plan to use and ask them to start the transfer. The new broker will provide the transfer instructions to Robinhood's clearing partner to transfer over your assets and funds.
Provide the new broker with your Robinhood Securities (RHS) account number. You can access this number within the app.

Tap the Account icon in the bottom right corner (that's the person icon).
Hit the "Hamburger Menu" icon on the top right (three horizontal lines).
Select "Investing."
The account number will be at the top of your screen.

Provide the new broker Robinhood's DTC number, which is 6769.
Important: Transferring all your stocks and money to another broker will close your account. Remember that if you initiate a transfer, you won't be able to make any trades on those assets until the process is complete. If you're only transferring some of your stocks, then only those stocks will be restricted from trading.
Here are two specific examples of how to transfer your stocks to TD Ameritrade.
How to transfer your stocks from Robinhood to TD Ameritrade
TD Ameritrade has made it quick and easy to transfer assets from other brokers.
Open your account using the online application.
Log in and go to My Account > Account Transfer or use the Mobile Website to transfer your account.
Make sure the names and titles on the Robinhood account match the names and titles on the receiving TD Ameritrade account.
Note: You can always add or remove account owners on your TD Ameritrade account once the transfer is complete. You will also be able to establish other TD Ameritrade accounts with different titles, and you can transfer money between those accounts.
How to deactivate your Robinhood account
You can also try to deactivate your account from within the app itself.
1.
Tap on the Account tab. That is the person icon on the bottom right.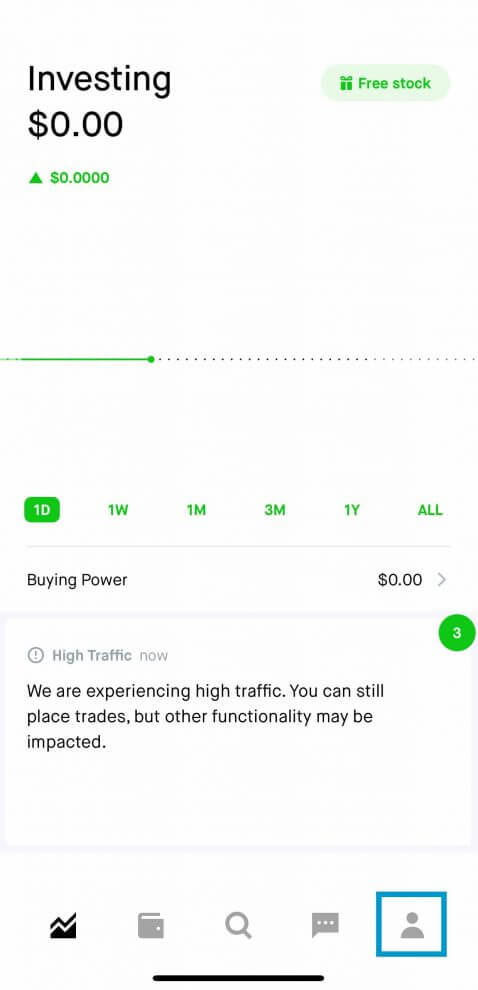 2.
Hit the "Hamburger Menu" icon on the top right (three horizontal lines).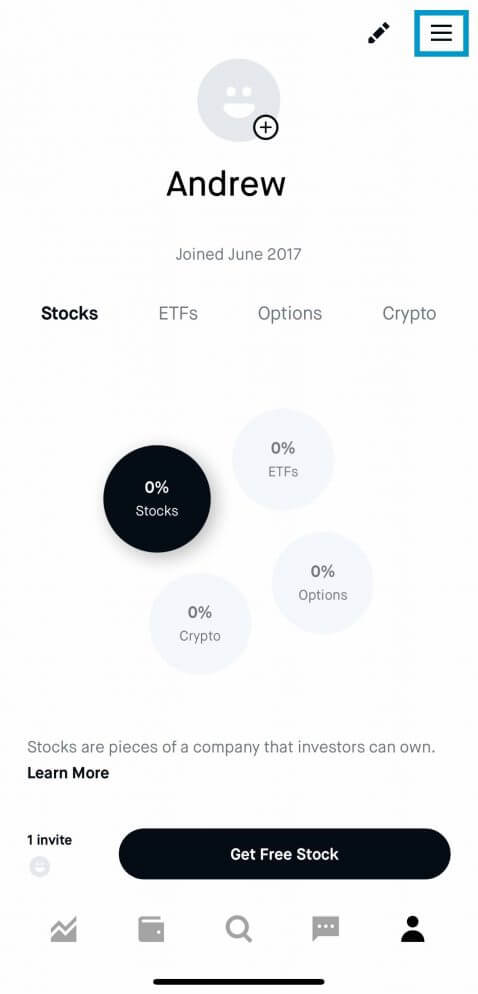 4.
Tap "Account Information."
5.
Scroll and tap Deactivate Account.
6.
Follow the instructions on your screen. The exact steps will vary depending on your stock positions and balance.
7.
Request the deactivation of your account. Once your balance is $0.00, you can request deactivation, which usually takes 1 to 3 days.
Why did Robinhood decide to restrict the trading of volatile stocks?
According to Vlad Tenev, CEO of Robinhood, the decision was a proactive measure to avoid liquidity issues. "We are a brokerage firm, and we have lots of financial requirements, including SEC net capital requirements and clearinghouse deposits. Some of these requirements fluctuate quite a bit based on volatility in the markets. They can be substantial in the current environment where there is a lot of volatility and concentrated activity in these names that have been going viral on social media. So we are really in unprecedented times and in order to protect the firm and protect our customers we had to limit buying in these stocks."
However, many are not convinced and accuse Robinhood of acting in the interest of institutional short sellers instead of their customers. If that is the case, it wouldn't be the first time Robinhood has been accused of putting big investors first. In December 2020, it paid a $65 million fine to the SEC to settle charges that it had misled its users about the money they made selling its customers' orders to third-party trading firms.
This incident was so controversial it created a bipartisan call to action from US representative Alexandria Ocasio-Cortez (D-NY) and Senator Ted Cruz (R-TX).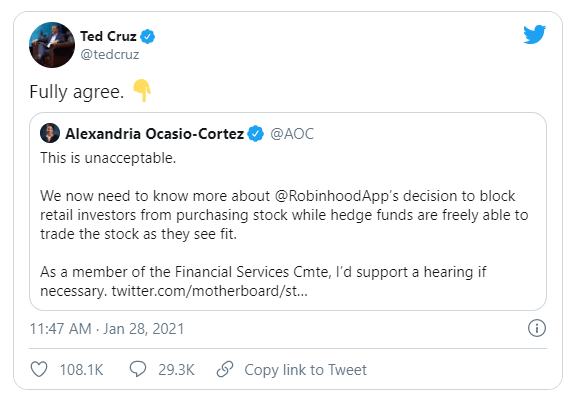 Ocasio-Cortez suggested on Twitter that she would be open to a Financial Services Committee hearing and Cruz agreed. The House and Senate announced upcoming hearings on the stock market in light of recent events.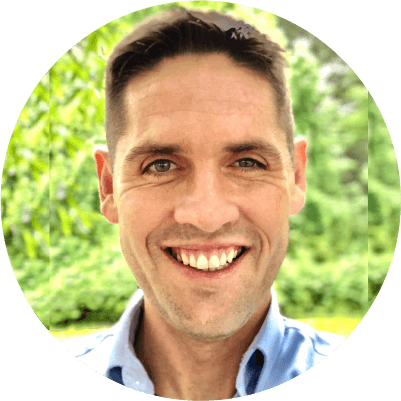 Andrew is the Content Director for SuperMoney, a Certified Financial Planner®, and a Certified Personal Finance Counselor. He loves to geek out on financial data and translate it into actionable insights everyone can understand. His work is often cited by major publications and institutions, such as Forbes, U.S. News, Fox Business, SFGate, Realtor, Deloitte, and Business Insider.