Labor Day weekend is a bittersweet holiday. Since it was first celebrated, it has been a weekend for friends and families to get together, relax and have fun. But it's also the unofficial end of summer, which can make Labor Day a reminder of how fast summer went by and all the things you hoped to do but weren't able to fit in.
Here are 10 Labor Day staycation ideas that are great fun but won't cost you all the fruits of your hard labor.
1. Spend a Day at the Beach
Labor Day weekend may be your last chance get some downtime on the waves. If you live in the south, you still have plenty of weekends to hit the beach. But for those further up north, swimming outdoors is soon going to feel like participating in a polar plunge.
Make the most of what's left of summer and head straight to your closest beach. If you don't live near a beach or lake, go to your local outdoor swimming pool. A good swim is the best way to burn extra calories from all those summer cookouts.
2. Learn a New Skill
Instead of zoning out in front of your TV or computer for an extra day, learn something productive you can use for a lifetime. Not only is learning something new fun, you also get bragging points when your workmates ask you what you did for Labor Day weekend.
Here's one skill we've always wanted to learn that we're going to try this weekend: how to pick a lock. Other options include going to a stunt drive course, getting certified for CPR, or just taking some intensive pottery, gardening or cooking lessons. If there aren't any live courses to attend in your area, visit Edx.org or Coursera.org for some great free courses.
3. Splurge on a Fancy Dinner
Find out which are the best restaurants in your area and treat your better half to a five-star dining experience. Sure, this isn't going to be cheap but it will be a night to remember and is much cheaper than the weekend in Paris you always promised her.
Get dressed up in your best date-night outfits, buy flowers, order a limousine, and if your budget allows it, a romantic room in a five-star hotel. If you're smart about how you use your credit cards, you could get all that for free on travel points. If you're not sure which travel rewards program or credit card you should use, this article provides a useful primer.
4. Make It a Spa Day
Treat yourself to a decadent day of relaxation at your local spa. Get a massage style you've never had, such as shiatsu, Swedish or deep tissue. Or go really crazy and try something completely new.
You don't have to be on a cruise or on a Caribbean beach to get rubbed with hot jade stones, scrubbed with maple sugar, wrapped in coca leaves or smeared with a Tepezcohuite body drench. We can't guarantee you'll enjoy all of them, but they all make for a great story.
5. Go for a Run/Walk/Bike Ride
Whether you enjoy biking, running, horseback riding, walking or running, there is probably a great trail close to you. The Trail Link app has helped me find some beautiful trails I didn't know about that were practically in our backyard.
6. Explore Your Own City
Labor Day weekend is the ideal time to finally get to know your own city/town. The chances are you've spent thousands of dollars on vacations abroad, but haven't seen the attractions that make others visit your city. Many people live in  New York City their whole lives and never visit the Statue of Liberty.
Even if you don't live in a cultural Mecca, there are likely several museums, zoos, parks, historical sites, café shops and bistros that are just begging to be discovered. Get started by downloading Google's Field Trip app and get ready to be surprised about the things you didn't know about your home town.
7. Host a Potluck Barbecue
Not the most exciting or creative thing to do, but it's a great way of getting your loved ones together, eat good food and make some memories without breaking the bank. Make it extra fun by arranging a water balloon fight, setting up a volleyball net or arranging an ultimate Frisbee tournament. Here are some great ideas on how to organize a party on a budget.
We've also got some great recipes from the Fourth of July that would be perfect for Labor Day 2014.
8. Visit Your Closest State or National Park
When it comes to value for money, there are few experiences that match visiting a national or state park. Find your closest park with NPS.gov and America's State Parks. these websites.
9. Catch a Minor League Baseball Game
Support your local team by taking the kids to see a minor league baseball game. Tickets are inexpensive and there's nothing wrong with choosing the really cheap seats. You can make friends with your fellow die-hard frugal fans. In any case, the chances are there will be some free seats closer to the field you can move into, once the game has started. MILB lists all teams and venues by geographic location.
10. Organize a "Free Labor" Day Party
Tired of your friends or family always expecting YOU to host the Labor Day get-together? Make them work for their food. Pick a home improvement or maintenance project that can be finished in a few hours, such as painting a room or yard work and invite some free laborers over for dinner.
Just don't be a complete cheapskate and make it a potluck dinner. It is Labor Day! At least feed the poor suckers.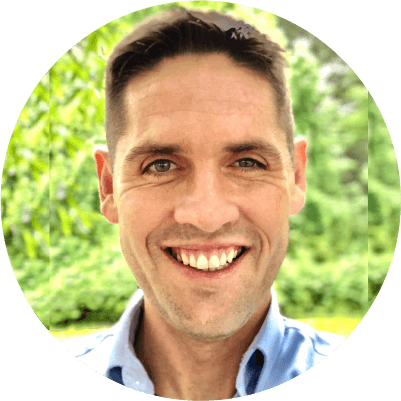 Andrew is the Content Director for SuperMoney, a Certified Financial Planner®, and a Certified Personal Finance Counselor. He loves to geek out on financial data and translate it into actionable insights everyone can understand. His work is often cited by major publications and institutions, such as Forbes, U.S. News, Fox Business, SFGate, Realtor, Deloitte, and Business Insider.