If your business offers big-ticket items, it may be hard to sell them. The biggest reason is that customers worry about adding too much to their credit card bill. Point-of-sale lending (POS lending) can help.
Not only do most credit cards charge high interest rates—the average is 15.54%, according to May 2018 data from the Federal Reserve —but they also don't have a set repayment schedule.
As a result, point-of-sale financing is becoming more popular among retailers. While it's not the right choice for everyone, it gives shoppers another alternative to help them pay for a big purchase over time.
Read on to learn more about point-of-sale lending from the perspective of both business owners and customers, and find out whether it's worth it for you.
What is point-of-sale lending?
"Point-of-sale financing is an instant-approval loan offer, whether online or in person, that usually happens right before a sale," says Vincent Baert, a payments expert for myPOS. "It enables customers to buy relatively pricier goods."
In other words, let's say you head to your local electronics store to purchase a TV. When you go to pay for it, the business owner offers a loan that allows you to pay off the TV over time instead of paying for it in full now.
This loan will have a set interest rate, monthly payment, and repayment period. The loan terms can range from a few months to a year, depending on the retailer and your loan amount.
POS Lending as a hybrid financing tool
In that sense, it's a hybrid between a credit card and a personal loan. With a credit card, for example, you can swipe your card to pay for the purchase, but it can take you months, if not years, to pay it back because there's no set repayment schedule.
A personal loan, on the other hand, requires that you apply and get approved well before you ever step foot into a store or shop online.
Point-of-sale loans vs. credit cards vs. personal loans
Here are the main differences between point-of-sale loans, credit cards, and personal loans.
Business owners: should you consider point-of-sale lending?
As a business owner, you might be wondering, "How do I offer financing to my customers?"
This is especially true in the case you sell high-priced goods. By offering loans at the point of sale, you can make it possible for customers to make a purchase that they might not otherwise be able to afford.
And depending on the lender you work with, you can even offer 0% APR point-of-sale loans to garner loyalty with your customers.
This type of in-house customer financing can pay off, too. According to a study by Forrester Consulting, point-of-sale loans can result in an average increase of 32% in sales, and a 75% increase in order value.
"Merchants that would best benefit from offering point-of-sale lending are the ones that offer goods at a higher value," says Baert. So, a convenience store, for instance, wouldn't be a good candidate.
It's also worth considering if you provide high-priced services. For example, general contractors and subcontractors might benefit from point-of-sale lending, as would doctors and other medical providers.
Where can I set up point-of-sale financing for my business?
Depending on the industry you're in, SuperMoney may be able to help with its point-of-sale financing platform. Specifically, it can help business owners in the home improvement, medical, and trade school industries.
Here's how it the SuperMoney point-of-sale financing platform works:
You share a link to a cobranded financing page on your website.
Your customer applies for financing and gets pre-approved offers from multiple lenders.
Your customer picks the best option and gets the funds to pay you, often on the same day.
Not only does SuperMoney's program charge no dealer fees or discount rates, but it can also help you improve your cash flow and bring in more customers.
Consumers: should you take out a point-of-sale loan?
Just like any other financial product, there's no correct answer to this question. The most important thing is to consider whether you can pay for the item or service in cash. If so, there's no need to apply for a loan, even if it has a 0% APR deal.
That's because, every time you apply for a point-of-sale loan, it will result in a hard inquiry on your credit report. Each of these inquiries stays on your credit report for 24 months and can knock a few points off your score.
But if you want to avoid high-interest credit card debt or you prefer having a set repayment term rather than a minimum monthly payment and no set term, a point-of-sale loan may be worth it.
"The only thing you should consider before applying for a point-of-sale loan is your ability to repay the loan," says Baert.
Where can I get a point-of-sale loan?
There's no central list of retailers that offer point-of-sale loans, so you'll need to do your research before you make your purchase. Take a look at a few retailers to see what they offer and what the terms are before you buy.
Head to the store or call a local location and ask if they offer any kind of point-of-sale financing. Specifically, let them know what you're planning to buy and ask if they offer any type of in-house financing.
In general, though, it's common to see point-of-sale loans at furniture and home improvement stores, as well as online retailers that offer big-ticket items and services.
Some point-of-sale lending companies do share some of the retailers they work with, helping you to narrow down your choices. Affirm, for instance, has a list on its website of the 150 online retailers it works with and provides a 0% APR promotion.
But remember, there's no guarantee that you'll get approved for a point-of-sale loan. These loans require credit checks just like any other loan. And if your credit is poor, you may either get a high interest rate or you might get denied altogether.
Consumers: consider all of your options
If you're a consumer, point-of-sale loans may sound appealing, especially if you want to avoid long-term credit card debt. But depending on how much you want to borrow and what for, it's essential that you look at all of your options before choosing one.
For example, point-of-sale loans can't help you consolidate other debt and you're restricted to the retailers that offer them. What's more, paying off a high balance over a few months or a year may not give you enough time.
If you want more flexibility or a longer repayment schedule, consider a personal loan.
It may also be easier to use a credit card if you can manage to use it responsibly. After all, you have to get approved for each point-of-sale loan that you apply for, which can result in multiple hard inquiries on your credit report.
With a credit card, you only need to apply and get approved once. You can then use the card as many times as you want.
Also, not all point-of-sale loans offer 0% APR promotions. If the retailer is offering a high interest rate, look into credit cards and personal loans to see if you can get a better deal.
Business owners: shop around for providers
If you're a business owner, offering point-of-sale loans may sound like a no-brainer, especially if you can work with a platform that has low or no fees or discounts.
"Benefits from this service can include targeting customers that do not possess a credit card," says Baert, "as they don't need one when applying. It provides convenience to the customer."
Make sure you look at several providers to find the one that best fits your needs. And be sure to take a look at SuperMoney's point-of-sale platform as a way to get the financing you want to offer customers without the extra costs.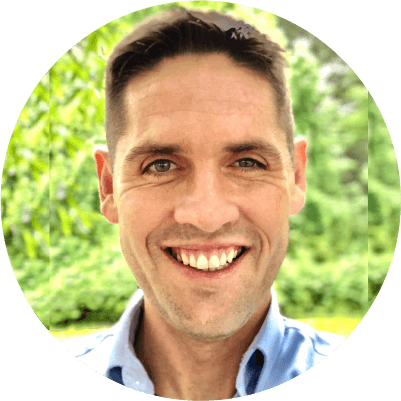 Andrew is the Content Director for SuperMoney, a Certified Financial Planner®, and a Certified Personal Finance Counselor. He loves to geek out on financial data and translate it into actionable insights everyone can understand. His work is often cited by major publications and institutions, such as Forbes, U.S. News, Fox Business, SFGate, Realtor, Deloitte, and Business Insider.