Prepaid cards are one of the newest and fastest growing sectors in the electronic payment business. In 2003, the reloadable cards sector — another name for prepaid cards — was a small niche worth approximately $1 billion. Fast forward to 2012, and the prepaid cards sector was valued at $65 billion. By 2018, the sector is projected to grow to $112 billion (source). Click here for expert and consumer reviews on the top prepaid cards.
The success of prepaid cards has not gone unnoticed by the Consume Financial Protection Bureau, which last week published new regulations to protect the rising number of reloadable card users.
What are the new CFPB regulations for prepaid cards?
Prepaid cards have become a popular alternative to traditional checking accounts. Therefore, the CFPB feels they should include some of the protections regular accountholders receive. Here are the nine most important new regulations you should know about:
Free access to account information
Prepaid card issuers must provide account information by phone, online, and in-writing upon request. Otherwise, they must send periodic account statements.
Error resolution rights
Reloadable card issuers must help consumers when there are errors on their accounts or criminals use them to make unauthorized or fraudulent charges.
Lost cards and unauthorized transactions protection
The new CFPB rule grants cardholers protection from withdrawals, purchases, and other transactions when their cards are stolen or lost.
Easy to see and understand disclosures
The CFPB requires issuers to offer a short and a long-form disclosure that clearly explains the fees and costs associated with a prepaid account. This includes the monthly/weekly fee, the ATM withdrawal and balance inquiry fees, and any customer service or inactivity fees.
Ensure ability to pay
As with credit cards, issuers of prepaid cards must ensure cardholders are able to repay debt before they offer them any credit.
Grace period
Card issuers must give users a minimum of 21 days to repay their debt fore charging a late fee.
Fee and interest limits
The total fees on a prepaid card cannot exceed 25% of the credit limit. For example, if you have a $500 credit, the total annual fees must not exceed $125 ($500 x 0.25).
30-day waiting period
Prepaid card issuers must wait a minimum of 30 days before offering customers a credit feature.
No automatic seizure of payments
Prepaid card users cannot seize money loaded into an account to repay a credit payment without the consumer's consent.
The new protections will apply to prepaid accounts starting October 1, 2017. Click here for a copy of the entire CFPB rule.
Why are reloadable cards so popular?
In the last three years, the number of prepaid cardholders has doubled. The main attraction of prepaid cards is they provide much of the functionality of debit cards and credit cards without the need of a traditional checking account or the risk of paying expensive fees. These are the four main reasons 23 million (and counting) Americans use prepaid cards regularly (source):
Buy things online
Avoid overdrafts
Avoid credit card debt
Who uses prepaid cards?
Consumers from various demographics use these cards. For instance, 14 percent of reloadable card users earn more than $75k a year. However, most reloadable card users:
Are single
Rent their home
Earn less than $25k a year
Younger than 50 years of age
How to get a prepaid card
Although prepaid cards provide important benefits to consumers who want to avoid traditional bank accounts, they are not all made equal. While some offer great deals, others charge expensive fees or make it hard to load and withdraw money. Sadly, 66% of users don't compare the terms and fees of cards before obtaining their card, according to a recent survey. Another surprising statistic is that only 9% of users obtained their card online, despite it being cheaper in many cases. This is not because of a lack of access. About 90% of people who have reloadable cards use the internet regularly. However, two thirds of users simply bought the card they saw in a store or were advertised without checking whether a better deal was available.
SuperMoney makes it easy to compare prepaid cards by offering free expert and consumer reviews. Click here to check the best prepaid cards available and filter results by the features that are more important to you.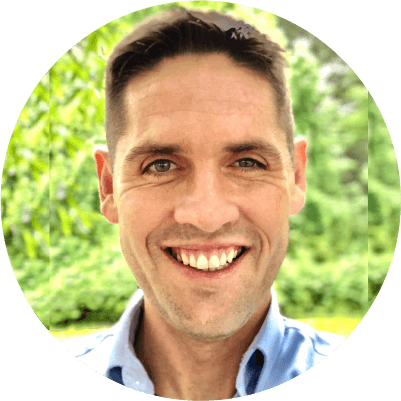 Andrew is the Content Director for SuperMoney, a Certified Financial Planner®, and a Certified Personal Finance Counselor. He loves to geek out on financial data and translate it into actionable insights everyone can understand. His work is often cited by major publications and institutions, such as Forbes, U.S. News, Fox Business, SFGate, Realtor, Deloitte, and Business Insider.