If your business needs to cover a shortfall now, your options are limited. It would be unwise to reach out to vendors and demand that payments come sooner, and you've probably poured in enough of your cash to keep things going.
Small business loans can take a while to process, but a business loan from Rapid Advance can provide funding within three days. Read on to learn if Rapid Advance is right for you.
About Rapid Advance
Based in Bethesda, Maryland, Rapid Advance was founded in 2005. Since then, the lender has disbursed over $1 billion in financing to more than 30,000 business owners nationwide.
Rapid Advance also offers merchant cash advances, lines of credit, and SBA bridge loans, which can keep you afloat while you're in the process of applying for a loan from the U.S. Small Business Administration.
Rapid Advance small business loans
There are three types of small business loans you can get from Rapid Advance:
Working capital loans to help keep operations going while you're increasing your revenue.
Equipment loans to help you get the necessary equipment to run your business.
Professional practice loans to help providers in certain industries, including legal, accounting, insurance, and healthcare.
Regardless of which loan you need, you can borrow between $5,000 and $500,000. But don't get too carried away; you have only up to 18 months to pay that money back.
"Rapid Advance was fast when it came to approving and funding my loan," says Carlos Ruiz, a general contractor in Louisiana. "They were great through the whole process, and were quick to answer all my questions."
Rapid advance interest rates and fees
The lender doesn't provide any upfront information about what to expect regarding interest rates. Instead, Rapid Advance simply explains what goes into their decision, including the size of your business and the industry you're in. Your business' financials will also likely be scrutinized during the underwriting process of your loan application.
Because Rapid Advance offers small business loans to borrowers with bad credit, however, you might expect higher interest rates than what you'd find with a typical small business loan. See our review page for up-to-date interest rate information.
The lender doesn't mention any fees on its website, so be sure to ask about them before you apply.
Rapid Advance eligibility requirements
Getting a small business loan anywhere can be impossible if your credit is bad. But with Rapid Advance, there's no minimum requirement.
That said, the lender does require that your monthly revenue to be $5,000 or more. Plus, you have to have been in business for at least two years to get a loan.
Customer service
If you have any questions about Rapid Advance business loans, either now or after you've been approved, you can reach out to the lender's customer service team at 866-224-1162 Monday through Friday, 9:00 a.m. to 6:00 p.m. Eastern time. Alternatively, you can email their team at customerservice@rapidadvance.com.
If you want to reach out via social media, you can do that through Rapid Advances Twitter profile or Facebook page.
How to apply for a Rapid Advance business loan
If you're interested in taking out a small business loan through Rapid Advance, start by visiting our review page of the lender. Click to visit the lender's website then click "Request a Free Quote."
Note that you'll need the following to go through the application process:
A government-issued photo ID
A voided check from your business account
The last three monthly statements from your business checking account.
Once you click to get a free quote, you'll be asked to prove your name, phone number, and business name.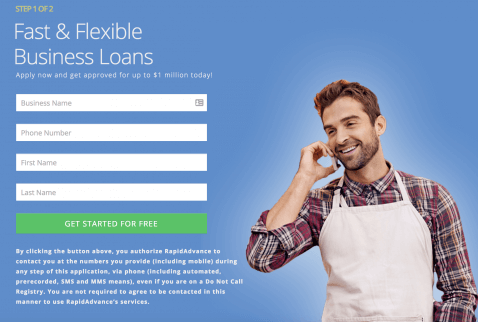 Next, you'll enter your business zip code, how long you've been in business, your estimated total monthly sales, and email address.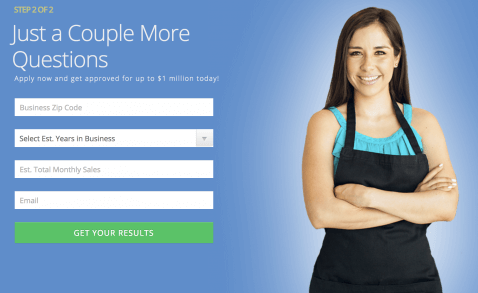 You'll receive an estimated loan amount based on the information you shared. You'll also be asked to confirm your business based on their database.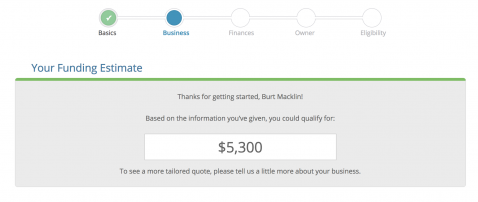 From here, you'll provide more information about your business, including where it's located, contact information, business structure, and the industry.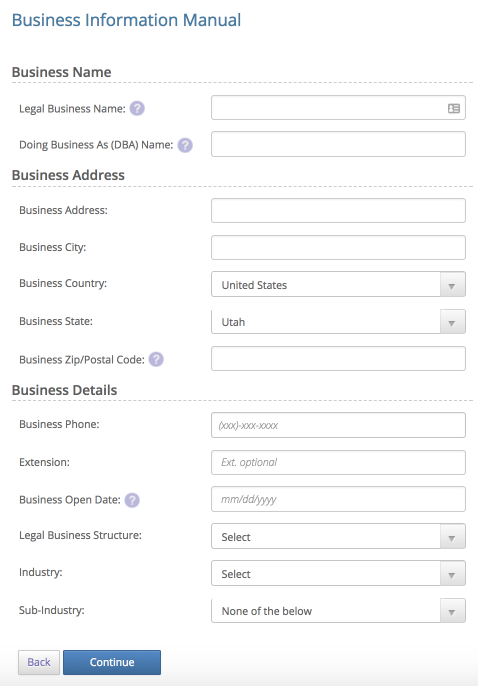 Next, you'll share some more information about your business' finances, including confirming your monthly sales and whether you accept credit cards. You'll also enter how much you're applying for, when you need the money, and how you plan to use it.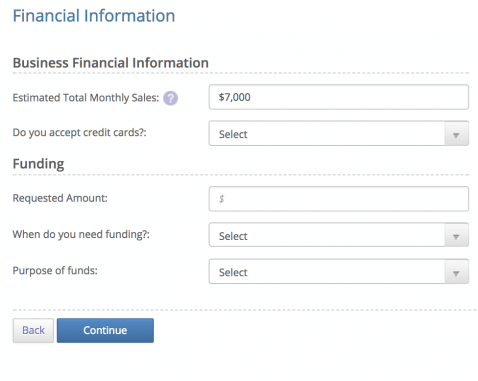 You'll then fill out some information about you as the business owner. For example, your address, date of birth, and Social Security Number.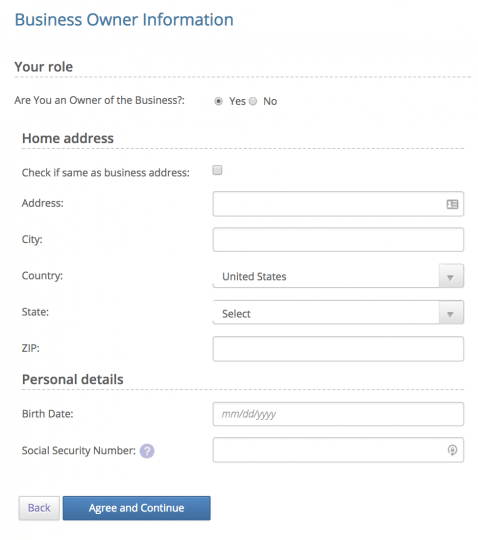 Once you finish, you'll get a decision as to whether you're pre-qualified. From here, you'll create an account with Rapid Advance and provide the required documentation to finish your loan.

Should you get a Rapid Advance business loan?
Rapid Advance business loans are only for people who either need cash fast and have no other options or have bad enough credit that they don't qualify for a typical small business loan. The lender's great customer reviews show that it's a good option if you fall under one of these two groups.
Before you apply, though, make sure you compare your options with other top small business lenders too.
"That was the biggest thing for me," says Ruiz. "I spent a few hours shopping around before I settled on Rapid Advance. It probably saved me hundreds of dollars on interest."
That doesn't necessarily mean that Rapid Advance offers the lowest interest rate for everyone. Remember that there are several factors that go into determining your interest rate. So do your due diligence and get the best offer for your needs.
Ben Luthi is a personal finance writer and a credit cards expert who loves helping consumers and business owners make better financial decisions. His work has been featured in Time, MarketWatch, Yahoo! Finance, U.S. News & World Report, CNBC, Success Magazine, USA Today, The Huffington Post and many more.