Every entrepreneur hopes that their startup company will revolutionize the way things are done in a particular sector and evolve into an established company within the industry. This is rarely the path that startups take though. Approximately 90% of tech startups will fail. Why is this? Allmand Law conducted research within the industry and found that, "the successful startups seem to be flexible enough to shift with changes in the tech climate, whereas with the failed startups, some fail due to a lack of vision and others have terrible timing. Ultimately, there is a lack of foresight which might have saved their companies."
Here are a few newer startups, at various stages and capitalization levels. Do they have the fundamentals in place to remain viable or will they fade out as quickly as they came on the scene?
Hotel Tonight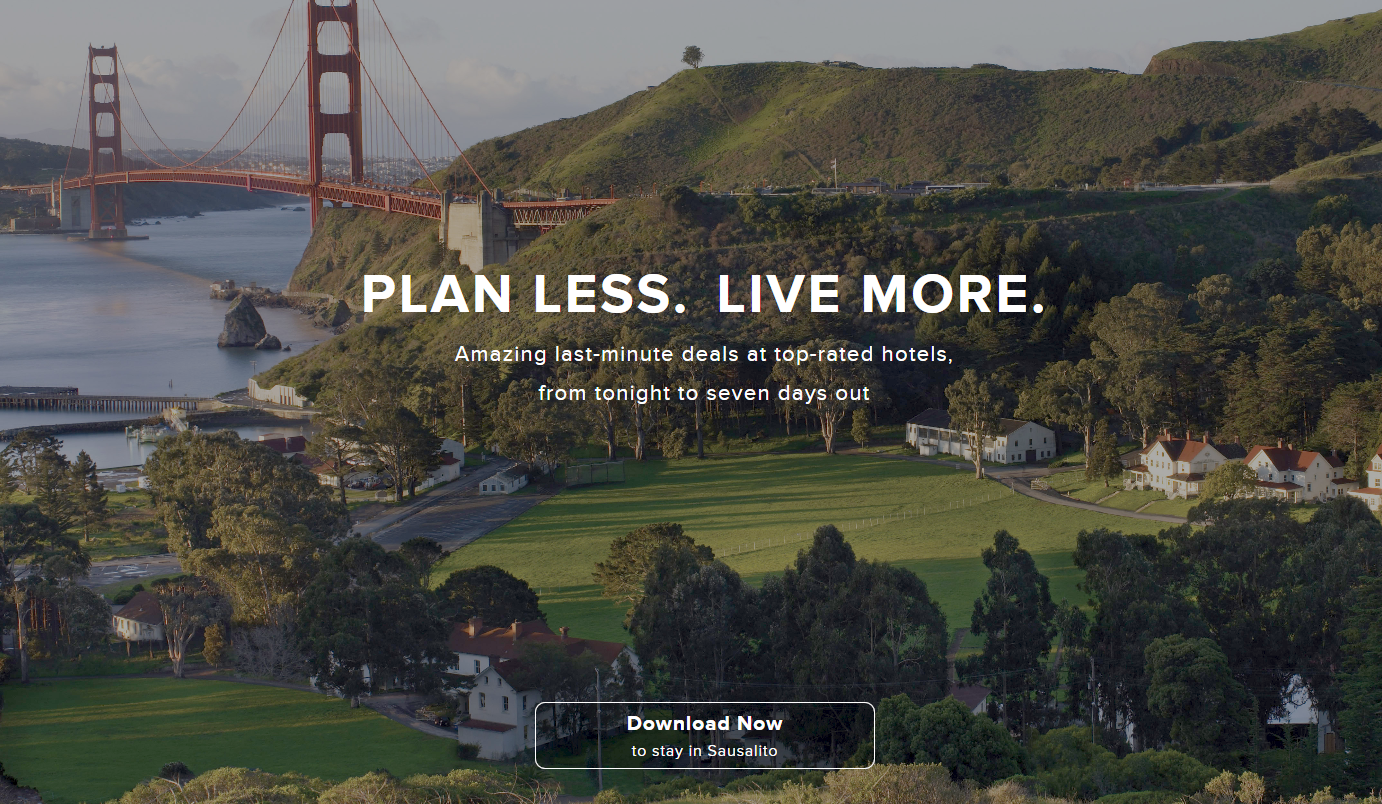 Hotel Tonight, founded in 2010 by Sam Shank, lets you book last-minute, overnight stays at discounted rates. The reservations are made from the hotel booking app, which has close to 9 million downloads and now over 10,000 hotel partners in 17 countries and more than 250 destinations. Hotel Tonight is the world's favorite hotel booking app. The hotel categories are broken down into different categories: hip, elegant, or basic.
Since Hotel Tonight's launch in January 2011, the company has raised more than $80 million in funding and established itself as the leader in mobile travel. By delighting users with a beautiful product that's easy and natural for anyone to use, HotelTonight is breathing new life into the travel industry and fundamentally changing the way people think about booking hotel stays.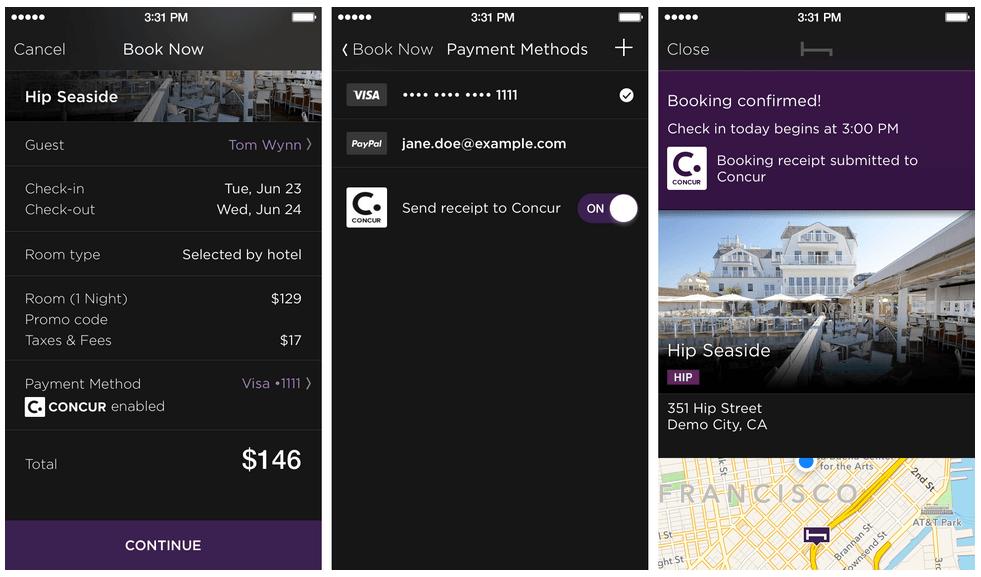 Hotel Tonight differentiates itself in the market by focusing specifically on same-day booking. HotelTonight attracts incremental, tech-savvy customers without taking business from the big chains' brand-loyal guests. The way that the app works also gives hotels complete control over their use of the network.
Having been named "Best Travel App" by Travel & Leisure, and receiving rave reviews on TechCrunch, CNET, The LA Times, Forbes and Entrepreneur, Hotel Tonight seems to be a tech startup that will be around for quite a while.
Giftly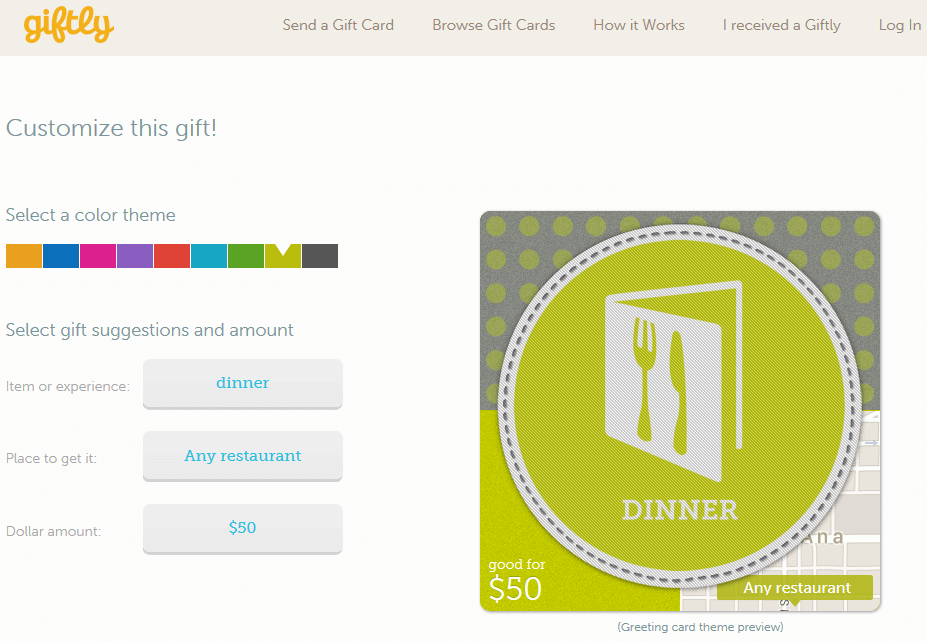 Giftly (Begiftly) lets you send friends customized gift certificates without ever visiting the store. In 2010, founder, Tim Bentley set out to allow users to be able to customize gift certificates to any store without having to go to the trouble of actually finding and visiting a store. Giftly allows user to choose up to 3 places where you'd like to treat a friend. Almost any place works, so you can opt for a chain store or a local shop.  Users can then personalize the gift by writing a note, picking fancy fonts, and top it all off with an awesome photo. The gift certificate is then sent by email or Facebook. When your friend goes to one of the places you picked out, they pay like they normally would. Giftly sends your friend the gifted amount in any way they choose: directly to a credit card, debit card, or PayPal account."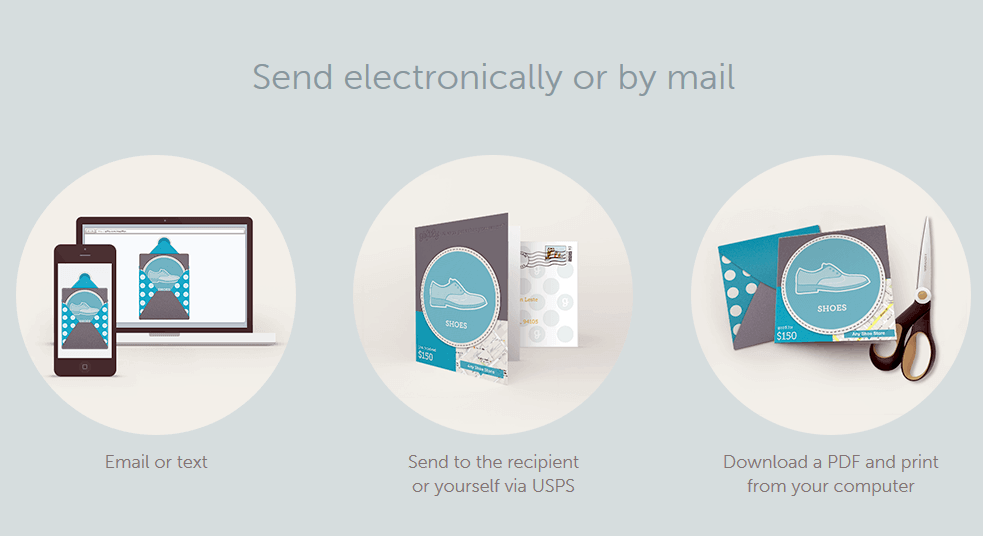 As of 2013, Giftly has raised $2.8 million from venture capitalists and angel investors.
"I think the main challenge is convincing people that if they use their own credit card they won't be charged," says one VC. "But Giftly has the opportunity to be incredibly disruptive. Plus they have a great team and good investors."
Storenvy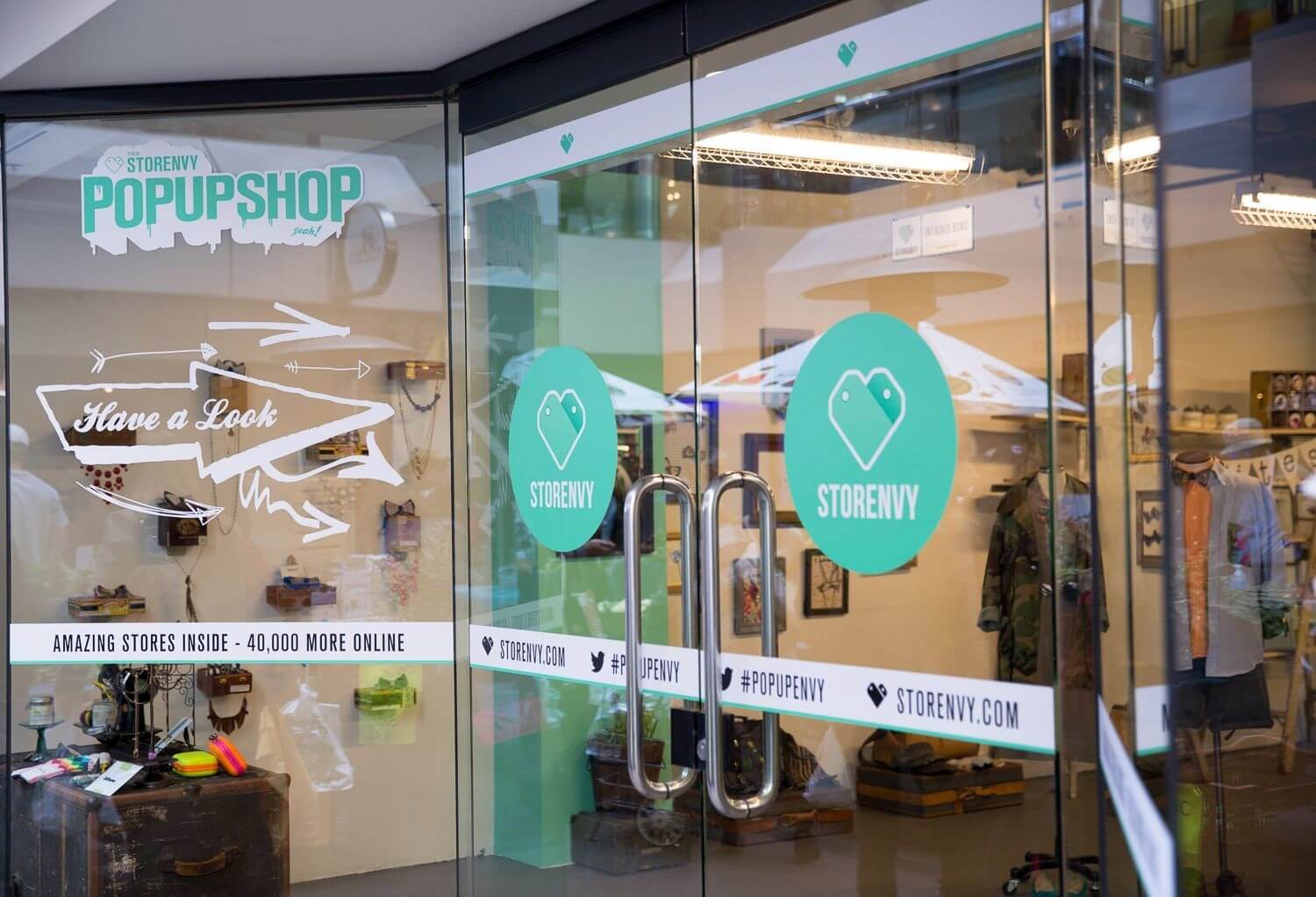 Storenvy allows anyone to set up a free e-commerce site. Founded by Jon and Janette Crawford in 2010, Storenvy has raised $6.5 million in funding from several private investors. The concept is an appealing one: anyone can set up an e-commerce store for free on Storenvy and promote products through Twitter, Facebook, and the Storenvy platform. In a few short years, the startup has grown to the point that there are now over 40,000 unique online shops set up on Storenvy.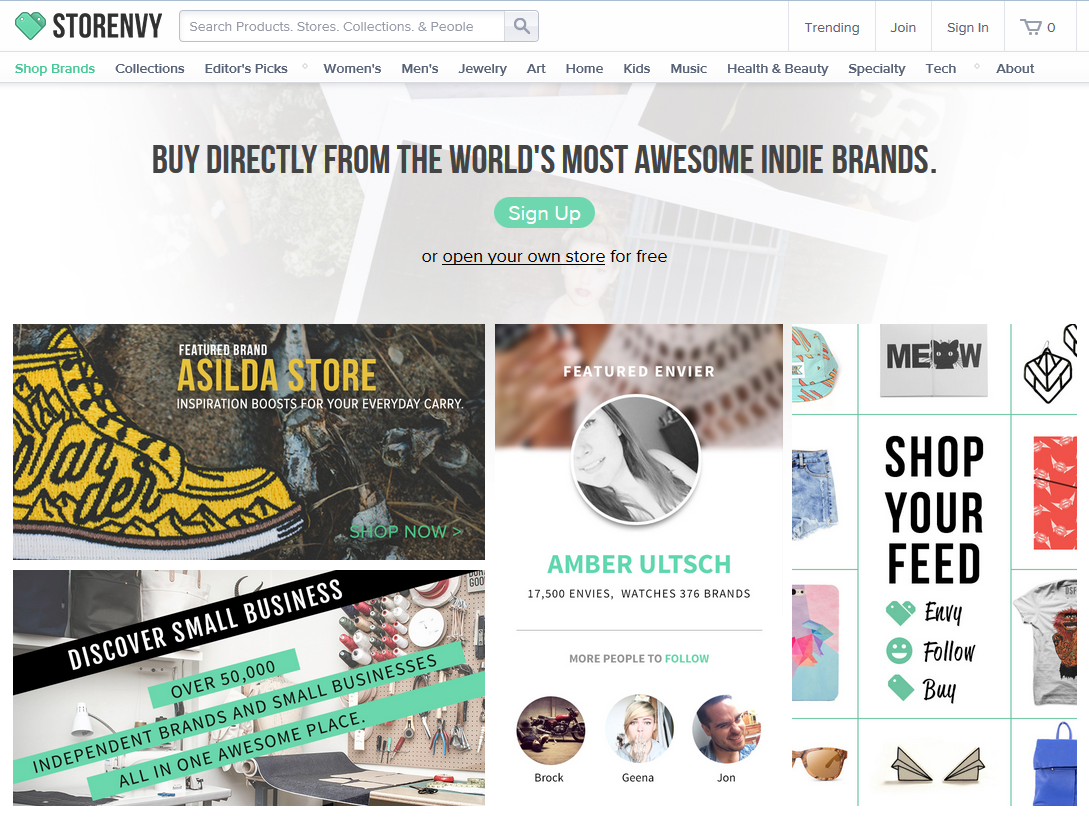 So, we see that some tech startups succeed and some fail. Why? What makes the difference? It may be important to note that not all successful tech startups are actually located in Silicon Valley.
Zenoss, Inc.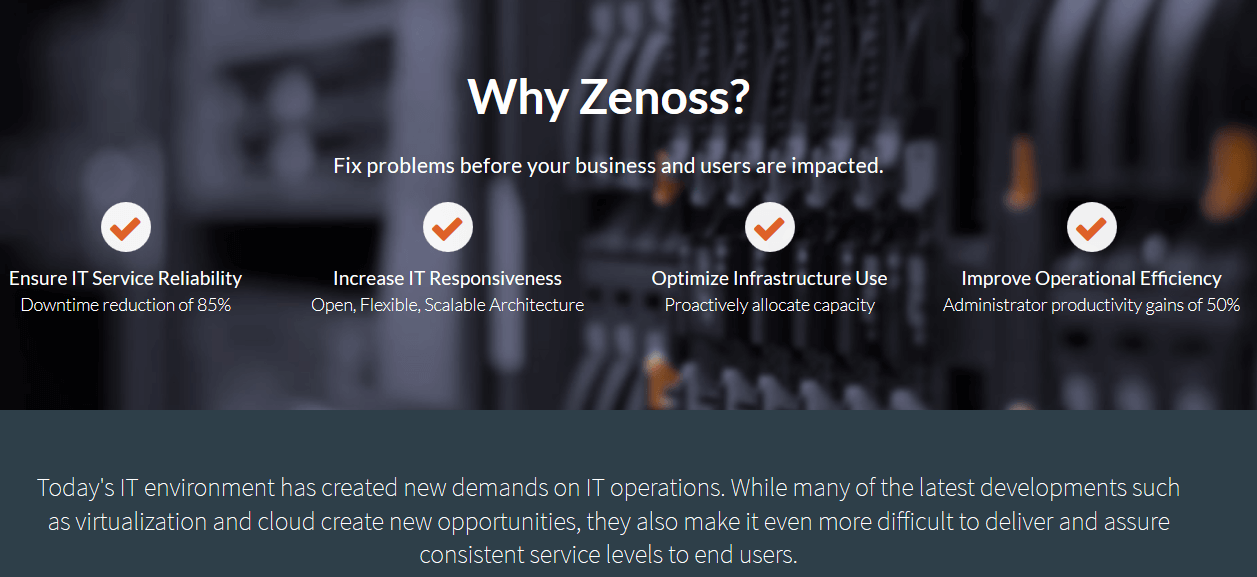 Entrepreneur Bill Karpovich, founder of Zenoss, has a different take on tech startups. As a serial entrepreneur, founding five startups, Karpovich's experience leads him to believe that passion for your company and your idea are far more important than having a Silicon Valley address. He goes on to explain that ultimately, he and business partner Chris McCleary have been able to successfully create companies from locations other than Silicon Valley that have been able to compete with, or even surpass, their Silicon Valley competition.
Zenoss, Inc. is the leading provider of unified monitoring and analytics solutions for physical, virtual, and cloud-based IT infrastructure and applications. The company's technology services allow customers to unify and automate performance and availability monitoring and event management for their entire IT infrastructure — applications, servers, storage, networks, virtualization, converged infrastructure, and cloud.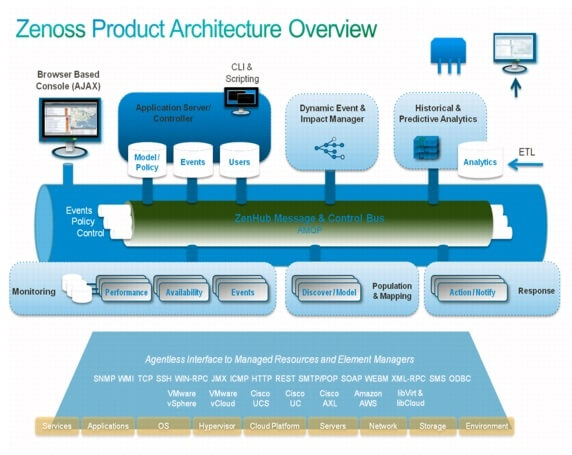 Karpovich stated in an article in Venture Beat, "The key is to design your company to tap into the deepest reservoirs of energy where you can find it, no matter where it is." This is why they opted for Austin as their expansion site for Zenoss. Austin may be known as the "Live Music Capital," but it is also the "IT Operations Management Software Capital."
"My experience is that good ideas and strong teams will get funded no matter where they live – and sometimes an unknown address can even help you stand out from the pack. At this point, the entrepreneurial ecosystem is sufficiently global so that no matter where you are, there is capital available for viable ideas. Finally, if you need or desire money from Silicon Valley VCs, it's certainly not limited to local companies. In fact, Silicon Valley VCs are very accommodating to out-of-towners. A day trip is all it takes to access the central bank of technology. As an out-of-towner, you may even find it easier to get a meeting. The good ideas that get famous in Silicon Valley have to come from somewhere – and it's usually not there."—entrepreneur Bill Karpovich, founder of Zenoss.
So do you have what it takes to be the next best start-up company? Find a Business Loan now to get your company off the ground!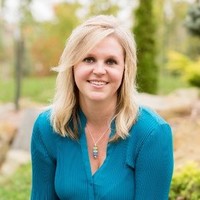 Gina Young is an accomplished finance writer who has written for publications including Examiner.com, Lexington Law, Talk Markets, CreditRepair.com as well as her own blog (Money Savvy Living), giving budgeting and frugal living advice. With a bachelor's degree in Accounting and Finance from Ashland University and a MBA from Indiana Wesleyan University, Young has impressive credentials in many aspects of investing, retirement planning, and personal finance.