This comprehensive debt settlement industry study investigates multiple data sources to reveal trends and statistics.
The debt settlement industry has grown rapidly since 2005, when it first became a widely available option for consumers. Currently, 14 states limit access to debt settlement services, but it remains widely available in 36 states and the District of Columbia. Granted, it is still a controversial financial service and is strongly criticized by individuals and organizations like the National Consumer Law Center. Despite ongoing controversy, however, it is now a significant part of the debt relief sector — as well as an important contributor to the U.S. economy. This study compiles available data sources in search of a better understanding of how the industry works.
In the United States, the debt settlement industry is made up of 244 privately owned firms. The industry is dominated by 15 companies that deal with 78% of all debt settlements. Data on debt settlement firms are not easily available. Debt settlement firms have limited to no reporting requirements. So, publicly available sources of revenue and debt settlement statistics are scarce.
This report is based on data published by the Federal Reserve Bank, the Consumer Financial Protection Bureau, the Center of Responsible Lending, and reports prepared for the American Fair Credit Council by Hemming Morse LLP and John Dunham & Associates.
What is a debt settlement?
A debt settlement is an agreement to reduce the balance a creditor will accept as payment in full. Instead of declaring bankruptcy, consumers negotiate terms that will allow them to resolve debts they can't afford to pay in full. Consumers can negotiate directly with lenders or hire debt resolution professionals.
The debt settlement industry is composed of private companies that help debtors negotiate with lenders to reduce the amount they owe in exchange for a lump-sum payment or a series of installment payments.
How does debt settlement work?
Debt settlement is based on the idea that if you don't make payments, creditors may accept a lower amount to avoid the risk of a borrower declaring bankruptcy. The process of debt settlement usually requires consumers to make monthly payments to an escrow bank account until there is enough money for the debt settlement company to negotiate with creditors.
On average, consumers who enroll in debt settlement programs reduce their debt by 33% on settled accounts, taking fees into account.
The goal is to find the lowest possible amount creditors will accept to discharge their clients' unsecured loans. There are two main types of settlements: lump-sum and term settlements. In a lump-sum settlement, the firm makes one large payment to the creditor. In the case of term settlements, the firm makes multiple payments over time.
Creditors often sell delinquent accounts to debt collection agencies when consumers are late on their payments. In such cases, the debt settlement companies negotiate directly with the collection agencies.
Does debt settlement help consumers save money?
Although debt settlement is not for everyone, it does provide savings to most consumers. According to a statistical review prepared by Hemming Morse LLP on behalf of the American Fair Credit Council (AFCC), 98% of clients saved money after fees.
The review analyzed 1.6 million clients and 11.7 million accounts enrolled in debt settlement programs from 2011 to 2020. As you can see in the chart above, fewer than 10% of clients do not achieve a settlement within the first year.
Debt settlement firms are not allowed to charge for their work until they settle an account. In most cases, the savings for consumers exceed the fees charged by firms.
According to the AFCC's review, for every $1 debt settlement clients pay in fees, they receive an average of $2.64 in savings. A $1 fee for $2.64 in savings means 37.88% of savings go toward fees. As the chart below shows, the clients analyzed in the 2011 to 2020 report incurred $4.5 billion in fees and reduced their debt balance by $11.8 billion.
Of course, these savings may have been higher for consumers if borrowers had negotiated directly with creditors. But a similar argument could be used when hiring investment advisors, tax professionals, or mechanics. It is often cheaper to do the work yourself, and there is no guarantee the results will be better if you hire a professional. However, many people are happy to pay for the service, particularly when they don't have the time or know-how to do so themselves.
Debt settlement and credit scores
Debt settlements will hurt your credit score, particularly if you settle accounts that are in good standing. First, your credit score will drop when you miss payments in order to contribute toward the debt settlement fund. Your credit score will drop further if you settle the account for less than the full balance. The more credit cards and loan accounts you settle, the greater the damage to your credit.
According to data from VantageScore, a single account settlement can lower your credit score by 45 to 130 points depending on how good your credit score is when you settle. This is on top of the effect of missed payment while you seek a settlement. The higher your credit score, the worse the damage to your credit. For instance, if you have a credit score of 660 or higher, your credit score can drop from 90 to 130 points. If your score is below 660, the damage can range from 45 to 65 points.
However, debt settlements are designed as a last recourse for people who can't afford to pay off their entire debt. Typically, good candidates for a debt settlement don't have great credit. If you have good credit, you may want to consider a debt consolidation loan. Unfortunately, lenders rarely offer debt consolidation loans to consumers with a high debt-to-income ratio.
Debt settlements and taxes
In some cases, the Internal Revenue Service (IRS) will consider "forgiven debt" as taxable income. This could lower considerably the savings you receive from a debt settlement. The "good news" is that, normally, the IRS will exclude the income from forgiven debts if the taxpayer is insolvent. Taxpayers are insolvent when their total liabilities (debts) exceed their assets. The IRS uses Form 982 to determine whether income from debt forgiveness is taxable.
What is the size of the debt settlement industry?
There are several ways to measure the size of the debt settlement industry. For instance, the HTF Market Report put the value of the debt settlement industry at $438.6 million in 2018. Here we will consider the number of settlements, debt enrolled, number of consumers, revenue, and total economic output.
Number of settlements: ~1.45 million
In 2019, there were a total of 1,453,567 accounts settled by debt settlement companies, according to a 2020 report by John Dunham & Associates. This is up over 60% from the 902,449 accounts John Dunham & Associates reported settled in 2018 (in their 2019 report).
This number of settled accounts does not mean, however, that this many consumers took advantage of debt settlement services. Nor does it mean that all open accounts were settled. The aggregate number of open accounts in 2017 was 2.9 million, spread over 397,000 consumers. Though John Dunham & Associates indicate that this data was still the most current when they prepared their 2020 report, the AFCC reports that a total of 1.6 million clients were enrolled in 2020.
Any way you look at these numbers, they represent significant industry growth.
Enrolled debt in debt settlement programs: $5.4 billion
Debt settlement companies reduced the debt balance of clients from $5.4 billion to $3.1 billion. The average settlement amount was $2,128. These figures refer exclusively to accounts settled in 2019.
The latest aggregate data on the size of the debt settlement industry from the American Fair Credit Council puts the total debt enrolled with debt settlement companies at $45.2 billion (2020). This represents significant growth over the prior year's total.
Of course, this does not include debt settlements negotiated directly by consumers. A look at the total charge-offs by banks gives an estimate of the potential for further growth of the industry. Though we will discuss this in more detail later in the study, here's a preview of the data for a type of debt that often contributes to consumers' need for debt settlement.
Revenue in fees collected by debt settlement companies: ˜$994 million
Debt settlement companies charge a percentage of the savings they generate for their clients. On average, debt settlement companies help negotiate a reduction of 57% of the debt enrolled and charge a fee of 23.6% of the enrolled debt. In 2019, the industry settled $5.4 billion in enrolled debt, which at a rate of 23.6% amounts to approximately $1.27 billion in fees.
Economic output: ˜$6.8 billion
Another way to measure the size of the debt settlement industry is to look at how much it contributes to the U.S. economy. According to estimates by John Dunham & Associates, the debt settlement industry has an economic output of $6.8 billion if you include the activity of the 244 debt settlement firms and their suppliers. It employs 7,920 workers who generate $790.7 million in salary and benefits.
The actual economic importance of the industry exceeds these simple measures of economic output, however. All commercial activities have secondary economic effects that deserve to be taken into account. In the case of the debt settlement industry, these include benefits received by debtors and creditors, the economic output of suppliers, and the "induced impacts" (second-degree economic effects) of all involved entities.
While the full effect of any commercial activities seems too multifaceted and complex to completely quantify, John Dunham & Associates' analysis does quantify many of the debt settlement industry's secondary effects. Here's the bottom line of that analysis:
Debt settlement economic output adjusted for secondary economic effects
Total economic output of the debt settlement industry, including secondary economic effects:
Jobs: 34,720
Wages: $2.5 billion
Taxes: $820.0 million (includes most federal, state, and local taxes, but excludes state and local taxes on debt settlement services)
John Dunham & Associates further estimate that if debt settlement services were not restricted in 14 states, the industry's total contribution to the U.S. economy would be $7.5 billion, including almost 4,130 additional jobs.
The average debt per settlement account has dropped by nearly 20% since 2012
Although the number of consumers enrolled in debt settlement programs has increased, the average amount per account has dropped from $4,802 to $3,863 since 2012.
This mirrors the trend we observed in our Consumer Credit Card Study. In that study, we found that the percentage of households carrying credit card debt was rising as the average balance of credit card accounts declined.
The number of accounts enrolled with a debt settlement company grew by nearly 3,000% from 2012 to 2020
The number of consumers enrolled with a debt settlement company in 2020 was 1.6 million. This is over 300% higher than in 2017, and nearly 3,000% higher than in 2012.
After 2007–2009's Great Recession, American consumers had several years of historically low delinquency and charge-off rates. However, in the last two years, delinquency rates and charge-off rates have increased.
Debt enrolled with debt settlement companies grew by over 2,500% from 2012 to 2020
In 2020, there were 1.6 million consumers enrolled in debt settlement programs with 11.7 million accounts and $45.2 billion in debt. That means an average consumer has $28,250 in debt spread over an average of 7.3 accounts. With seven accounts, that would mean about $4,036 per account. With eight accounts, $3,531.
Debt settlements by state
As noted earlier, as of 2020, there are 36 states, plus the District of Columbia, where debt settlement is widely available. The lack of availability of debt settlement companies in other states has had an effect on the total number of settlements and dollar amounts settled.
California and Texas account for 25% of all debt settlement dollars
California, Texas, Florida, New York, and Pennsylvania account for nearly 50% of all debt settlement dollars.
Hawaii has the highest debt settlement per capita
You would expect the states with the highest population to lead the way in total debt settlement amounts. However, the playing field widens out when you look at the debt settlement to population ratio.
Hawaii has the highest per capita ratio, with an average of $18.73 per person. Washington ($16.56), Maryland ($15.34), Pennsylvania ($14.85), and Nevada ($14.79) are close behind.
Demographic data on debt settlement consumers
Debt settlement programs target struggling consumers who are looking for a path to better financial health. What does the typical debt settlement program user look like? Here are some insights into the demographics of debt settlement.
61% of households have full access to debt settlement firms
Debt settlements occur in all states, but because of government restrictions and regulations, it is harder for consumers to access professional debt settlement services in certain states. Not surprisingly, the number of settlements in those states is much lower.
The average consumer in a debt settlement program has $6,223 in credit card debt
The average credit card debt for debt settlement participants is similar to the overall credit card debt of consumers in the United States. The current trend shows an increase in credit card debt and credit card limits.
The median income of consumers in debt settlement programs is 14% higher than the median American
The median income of consumers in debt settlement programs is $64,411. The is nearly $8K higher than the $56,473 average for full-time, year-round American workers.
Six in ten debt settlement participants (61%) earned more than $50,000 a year. The median-age consumer enrolled in a debt settlement program was 39 years old.
Let's compare this to the equivalent age group not enrolled in debt settlement. In 2020, the median income of Americans households with householders in the 35-to-44 age range was $85,709. Assuming a typical two-income household, this would mean an average income of $42,855 per person, nearly $22K less than the median income of debt settlement program enrollees.
Educational status of consumers in debt settlement programs
In 2019, John Dunham & Associates reported that 61% of consumers in debt settlement programs had attended at least some college. Since half or fewer of 25- to 29-year-olds earn an Associate's degree or higher in a typical year, this statistic suggested that consumers in debt settlement programs were more educated than average — as one would expect given their higher average income. (The assumption here is that most people who complete degrees fall into the 25-to-29 age bracket, allowing us to discount later-age degree earners and still get a useful comparison.)
In its 2020 report, however, John Dunham & Associates provide a percentage of consumers in debt settlement who have attended some college but earned no degree. Just 22% of debt settlement enrollees fall into this new educational category. In 2021, 49% of 25- to 29-year-olds earned an Associate's degree or higher, but we cannot draw any useful comparison between this data point and the new John Dunham & Associates number.
The 2020 report does still note the percentage of debt settlement enrollees without high school diplomas: 11.5%. Meanwhile, the National Center for Education Statistics reports that only 6% of 25- to 29-year-olds in the general populace lack high school diplomas. This may suggest that at least a portion of consumers in debt settlement have less education than average. Since these consumers seem likely to also earn less, this could mean that the bulk of debt settlement enrollees have even higher earnings relative to the general population than the figures in the prior section suggest.
What is the history of the debt settlement industry?
As a concept, debt settlement has been around for thousands of years. In the United States, it has only been a widely available option for consumers since the early 2000s, mostly through lawyers that helped negotiate reduced payoffs for existing clients.
The growth of the debt settlement industry correlates with the increase in consumer debt in the United States. The loosening of consumer lending practices has made it easier for Americans to borrow money. However, new limitations to Chapter 7 bankruptcy protections in 2005 made it harder for consumers to discharge their debts. This helped boost the debt settlement industry, which saw further growth with the Great Recession.
The expansion of the debt settlement industry and the lack of regulation and consumer protections allowed debt settlement scammers to tarnish the reputation of the sector in the eyes of many consumers and regulators. One of the main issues was that, like bankruptcy attorneys, most firms charged fees to consumers before they settled an account. However, bad actors in the industry failed to deliver on their promised services, leaving customers in worse financial situations.
2010 FTC regulations
In 2010, the Federal Trade Commission — in consultation with reputable debt settlement companies — issued new regulations. These rules prohibited debt settlement firms from charging fees until they first completed their work and settled an account. Also, consumers must ratify any settlement offer before debt settlement companies can pay creditors. Debt settlement firms that continued charging fees in advance were sued.
After the 2010 FTC ruling, the leading debt settlement companies created the American Fair Credit Council, a trade group that helps debt settlement companies comply with FTC regulations and follow best practices.
The debt settlement industry today
Immediately after the adoption of the FTC rules, the number of accounts enrolled dropped dramatically as debt settlement firms adapted to the new model. Nevertheless, as consumers began to understand the benefits of the pay-for-performance model as opposed to the previous "pay in advance" model, the number of new enrolled accounts grew.
Since the early 2000s, the industry has become more legitimized and grown considerably. The new regulations had the desired effect of excluding companies that didn't have the capital to cover expenses while working on consumer accounts. However, the changes benefited larger and more established debt settlement firms that no longer had to compete with smaller firms that were squeezed out of the market.
An unintended consequence of the FTC rules may have been an increase in the fees charged to consumers because of the reduction of competition.
Industry trends — household debt
The recent growth of the debt settlement industry has occurred in a period when the purchase volume of consumers has grown faster than outstanding balances. After the recession, consumers borrowed less, and delinquencies dropped to historically low levels. That trend changed in 2014–2019, when charge-offs and delinquencies were on the rise. After dropping again in 2020–2021, charge-offs and delinquencies appear to be resuming an upward trend.
Delinquency rates and charge-off rates mostly remain below but are now rising toward pre-recession levels. Delinquency is defined as a loan or credit account that is past due 30 days or more. Charge-offs are the value of leases and loans that lenders remove from their books and charge against loss reserves. The charge-off rate is a measure of the percentage of defaulted loans in comparison to the total amount borrowed.
Charge-off rates for consumer loans have risen slightly after falling to around 1%, but real estate loan charge-offs are negative
Historically, secured loans, such as mortgages, have much lower charge-off rates despite having similar delinquency rates to other loan types. Of course, the reason for the low charge-off rates is that lenders can foreclose on real estate loans. The sale of the property usually covers the balance of the delinquent loan and reduces the charge-off rate.
In the first quarter of 2022, the charge-off rate on consumer loans was only 1.1%, very low by historical standards, though up from a 0.89% low in the second quarter of 2021. In the same quarter, the charge-off rate for residential real estate loans was -0.03%.
Secured loans, such as mortgages and car loans, do not qualify for discharge in bankruptcy. Student loans, 90% of which are federal loans, are typically not eligible for bankruptcy, either. Therefore, they usually don't qualify for debt settlement programs.
After hitting their lowest levels of the millennium, credit card delinquencies have risen modestly in the last year
The delinquency rate for consumer loans (credit cards and personal loans) was at its lowest in the first quarter of 2021 (1.45%) and has since grown to 1.71%. Credit cards alone increased from 1.57% to 1.81%. Unsecured personal loans and credit card debt make up the lion's share of the accounts managed by debt settlement companies. If the recent upward trend holds, we can expect renewed growth in the debt settlement industry.
The charge-off rate for credit cards is nearly twice that for consumer loans in general
Most of the accounts enrolled with debt settlement companies are from credit cards and unsecured personal loans. That is because personal loans don't leave lenders much recourse once they report an account as delinquent to credit reporting agencies.
The future of the debt settlement industry
The latest household debt and credit report by the Federal Reserve Bank revealed that total household debt increased by $312 billion. That is a 2.0% growth over the first quarter of 2022.
Our current household debt peak of $16.15 trillion is $6.86 trillion higher in nominal terms than the previous peak of $12.68 trillion in household debt in the third quarter of 2008. If you account for inflation, the 2008 household debt was $17.55 trillion in 2022 dollars, which means we are still $1.4 trillion below the last household debt peak.
Nevertheless, the current household debt trend, charge-offs, delinquency rates, and debt settlement data do suggest that the debt settlement industry is poised to resume its longer-term growth trend.
Check out other in-depth industry studies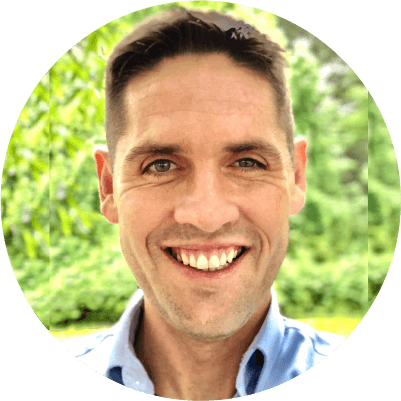 Andrew is the Content Director for SuperMoney, a Certified Financial Planner®, and a Certified Personal Finance Counselor. He loves to geek out on financial data and translate it into actionable insights everyone can understand. His work is often cited by major publications and institutions, such as Forbes, U.S. News, Fox Business, SFGate, Realtor, Deloitte, and Business Insider.