Why do the rich seem to prefer Swiss bank accounts?
Whenever the rich find themselves in trouble – whether it be banking fraud, tax evasion, or a simple high-profile financial scandal – Swiss bank accounts are almost always involved. Due to contemporary representations in TV, movies, and scintillating articles about our favorite celebrities, Swiss banks are portrayed as bastions of security – shadowy fortresses where identities are obscured, privacy is prioritized, and crime can succeed. Of course, real-life Swiss banks aren't nearly as adventurous. But there are several reasons why the super-rich flock to Swiss bank accounts.
Read on to learn the top five reasons why the wealthiest 1% prefer Swiss banks – and why you may want to try opening an account, too!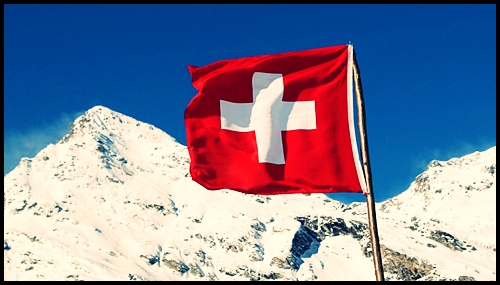 Advantages of Having a Swiss Bank Account
1. Swiss banking protects your identity
The main advantage with Swiss banks is that they protect the privacy of their customers. Swiss law creates a kind of "bank secrecy" where it's actually illegal to divulge the identity of their account holders. Unless there's a significant legal cause, Swiss banks can't hand over the names of their clients to investigators or foreign governments. If they do, they can be prosecuted by the Swiss government. This makes Swiss banks among the most confidential financial institutions around the world!
Of course, there are exceptions to every rule. If there is a legitimate legal case filed against you – drug trafficking, organizes crime, or insider trading, for example of criminal activities – Swiss law will force your banking system to release your protected information. Not many banks can afford the financial risk involved with denying this request. But in normal circumstances, nobody will ever know your Swiss bank account exists.
2. If anything happens to your Swiss account, you'll be fully compensated — no questions asked.
In the event of a natural calamity – be it fire, flood, tornado, anything – you want to be assured that your Swiss account is safe and sound. According to the Swiss Banker's Association, all Swiss accounts are completely insured in the event of a catastrophic loss on the Swiss bankers' end. This means that your account will be compensated in full, 100% of the time. This guarantees that any financial risk the account holder incurs is as minimal as possible. This level of protection is rarely imitated in other parts of the world.
3. They're backed by the safest currency in the world.
On top of Swiss law working hard to protect your Swiss bank accounts, the currency of Switzerland is one of the safest in the world. There is virtually zero inflation with this currency, increasing the financial protection this country has to offer.
Why is the Franc so steady? Well, most of the modern world's currency exists digitally and in the collective consciousness of its users. Switzerland's money, on the other hand, is backed up by at least 40% in gold reserves at all times.
4. Swiss Francs are also backed up by a rock-solid economy
Swiss Francs are not the only steady financial aspect of Switzerland. In recent years, The country has a rock-solid economy. In other words, the economic strife of international markets has a minimal impact on Swiss banking. This country is one place you can literally bet your money on!
In conclusion, your bank account in Switzerland is protected in almost every way: an economy that isn't impacted by international economic strife, Swiss Francs, and Swiss law itself. Yous Swiss bank accounts are among the safest, most protected places to keep your money around the world with the most exceptional banking services one can find.
Can You Qualify For A Swiss Bank Account?
Most people think that only the super-wealthy can afford to bank in Switzerland, but that's a common misconception! In reality, the average person can enjoy the many benefits banks in Switzerland have to offer. Continue reading to see how easy it could be to start banking in Switzerland!
Basic Requirements
Are you at least 18 years old? Do you have a valid passport? Are you ready to be free of financial risk? You could be enjoying the benefits of banking in Switzerland!
Sure, some Swiss banks have additional requirements. Many financial establishments require proof of income and/or a minimum deposit. Usually, this deposit will be $10,000 (8,902 Swiss Francs), which most people will see in their lifetimes. However, more elite banks (especially private banks) could require as much as $100,000 (89,024 Swiss Francs). Even if all you can afford is on the lower end of the spectrum, you can rest assured that your financial investment has the best protection in the world. Remember, Swiss bank accounts work for you!
That said, Swiss banks often charge higher maintenance fees to go with their higher security, so you want to properly research before you open a bank account in Switzerland. Weigh the costs and benefits before moving your life savings over to another country, no matter the financial protection.
Also, remember that many Swiss banks do not serve U.S. customers at all. Your offs are better at a private bank, but private banks also tend to have more rigorous requirements for the applicants. They can also charge higher fees for their additional secrecy, protection, and main benefits.
Which are the top Swiss bank accounts out there?
Are you looking to open an account in Switzerland? Many Swiss banks do not accept applicants from the U.S., but there are exceptions to this rule. Remember, one must know the basic requirements and main benefits to open a bank account in Switzerland. If you want the security of banks in Switzerland for your wealth management, here are your top contenders.
United Bank of Switzerland
One of the largest banks in Switzerland, UBS has a major international presence. For a citizen residing in a foreign country to open a UBS account, you'll have to get in tough their Financial Advisors department. They can tell you everything you need to know about their main benefits, privacy, and miscellaneous banking services. Try to get as much information as you can. You may just have a shot at opening an account if you pass their prequalifications!
Credit Suisse Group
Another international leader in financial services, Credit Suisse Group advises its various account holders (both foreign and from their home country of Switzerland) in all aspects of finance – credit cards, asset protection, opening an account, etc. They offer Swiss bank accounts both for individuals and businesses — you can apply for one and get more information here. They uphold the secrecy of every account holder according to the law.
Additionally, Credit Suisse Group offers an Easy Package for startups, which lets your company maintain an account for about $5 (5 Swiss Francs) per month. Compared to banking services elsewhere, opening an account here would be a great investment for your business!
Bank Julius Baer
Bank Julius Baer is one of many private banks in Switzerland that caters to their extremely wealthy account holders. To open a bank account can be cumbersome and requires a good deal of paperwork, especially if one wants any credit cards, too. Their commitment to privacy, security, and long-term client relationships, however, is unparalleled to banking services found anywhere else around the world.
Bank Julius Baer is one of many private banks in Switzerland that caters to the extremely wealthy. Opening an account can be cumbersome and requires a good deal of paperwork. Their commitment to privacy, security, and long-term client relationships, however, is unparalleled to banking services (arguably the best) found anywhere else around the world.
EFG International
EFG International accepts both individual and business clients. This Swiss bank offers financial advisory, wealth management, e-banking solutions, and assistance to simply open a bank account. EFG International also runs a subsidiary in the U.S. named EFG Capital. To open an account, fill out a contact form with your request and someone will reach out to you with more information.
Getting started
The process to open a foreign account at a Swiss bank can be complicated. But the burden of these trying economic times in recent years can be comforted with the unparalleled security and banking services of Swiss banking. It takes time – there are a few hoops to jump through – but it will be worth it once you get there.
Banking in Switzerland is protected by the law itself, with the best privacy any foreign account can have. They can serve an individual or business, but you have to be at least 18 years old to be an account holder. But, remember to be mindful of the law and get as much information before doing business with any banks as you can.
If you're ineligible for a Swiss bank account (or if the cost outweighs the benefits), don't worry. There are plenty of safe, secure, and affordable savings accounts closer to home. Read user reviews and compare top savings accounts side-by-side here.

In the pursuit of getting better with money management, personal finance and everything in between. These are my learnings along the way.