Article Summary:
Pharmacy school graduates in the United States carry an average of $170,000 in student loan debt. This average is larger than that acquired completing many other doctorate degrees, including law degrees. Loan repayment and forgiveness plans, as well as loan refinancing, can reduce the debt or make it more manageable for many graduates.
Student loan debt is a reality for many students in the United States, and those graduating from pharmacy school are not exempt from this. While student loans are a necessity for 85% of pharmacy students, paying them off can be stressful. Thankfully, there are ways to relieve this financial stress. Whether you're looking for ways to avoid student loan debt, or trying to pay it off, there are resources available to help you. Keep reading to learn more about the average pharmacy school debt and how to pay it off.
What is the average pharmacy school debt?
According to the American Association of Colleges of Pharmacy (AACP), 85% of pharmacy students borrowed money to cover college expenses. In 2021, the median debt for students was $170,000.
When you go to pharmacy school, be prepared to pay for some, if not all, of the following: tuition, textbooks, school supplies, fees, and living expenses. If you choose to attend a private school, be prepared to accumulate more debt. In 2021, the median pharmacy student debt for private schools was $200,000. In comparison, the median debt for pharmacy education at public schools was only $140,000.
Average pharmacy school debt by year
It will suprise absolutely nobody that debt accumulated from pharmacy school has increased over the last few years. However, there was a welcome drop in overall debt in 2021. AACP lays out how much students have borrowed to pay for their pharmaceutical education:
Pharmacy school debt compared to other doctorates
The average student loan debt for pharmacy students is high compared to the debt for students completing other degrees. Here's how the pharmacy number compares to that for other common doctorate programs.
Here's a tip:
Though exact figures vary depending on the industry and career, the
Bureau of Labor Statistics
finds a consistent increase in median earnings with increased education. If you still need to complete your undergraduate degree, learn how to minimize debt while doing so
here
. If you are ready to attend graduate school, check out some ways to pay for grad school
here
.
How long does it take to repay pharmacy school student loans?
Generally speaking, it will take pharmacy school graduates about 11 years to pay off student loan debt after graduating. The good news is that pharmacists earn a good income. A pharmacist's salary when first graduating is around $74,776, and that's just when you're starting your career. You can expect to earn more the longer you work. The median pharmacist salary in 2020 was $128,710.
Ways to reduce pharmacy school debt
Scholarships — Scholarships are a great way to save money, and there are many available for aspiring pharmacists. AACP lists a few popular scholarships here on their website.
Government funding — If you meet certain criteria, the government could provide you with federal loans and grants. You can see if you are eligible for any federal loans or grants on the Federal Student Aid website.
Loan repayment options for pharmacy school
One way you can receive financial relief from student debt is by looking at loan forgiveness plans. Which plan you can get is based on your loan eligibility, but here are just a couple of these plans:
Public service loan forgiveness (PSLF) — This program is available if you have been making monthly payments on your loan for 120 months (10 years). If you work at a nonprofit organization or for the government, you may be eligible for PSLF. You can learn more about this and apply on the Federal Student Aid website.
National Health Service Corps (NHSC) loan repayment programs — The NHSC has three different programs that provide student loan repayment assistance. The requirements and application can be found on their website.
Indian Health Service loan repayment plan — This plan is suitable for pharmacists who work at health facilities in Alaska Native or American Indian communities. You can apply for this plan on their website.
If student loan forgiveness isn't an option, here are two routes you can take:
Income-driven repayment plan — Income-driven repayment plans determine the total of your monthly payments based on your income and family size. These repayment plans can last 20–25 years. Borrowers with lower incomes may get part of their loans forgiven after making income-determined payments on these plans for the required number of years, but this is unlikely to affect you as a high-income pharmacist. Though the Bureau of Labor Statistics does predict a 2% drop in the demand for pharmacists from 2020 to 2030, this small contraction does not seem likely to reduce average incomes much.
Student loan refinancing — Refinancing your student loan could lead to a lower interest rate or a longer repayment period for lower monthly payments.
Failing to pay off your student loan debt on time can lead to some serious consequences. You could be sued, or your transcripts could be withheld. It could also be difficult to reestablish good credit. Be sure to make the monthly payments on time.
Is pharmacy school worth it?
Pharmacy school is expensive and hard work. So before you dive into it, be sure it is something you're committed to.
WEIGH THE RISKS AND BENEFITS
Here are some pros and cons about being a pharmacist to consider:
Pros
Various workplace settings — You can work in a variety of environments as a pharmacist. Pharmacists can work in hospitals, care facilities, treatment centers, and more.
Work-life balance — Depending on where you work, being a pharmacist could provide you with a great work-life balance.
High salary — With a 2020 median income of $128,710, pharmacists enjoy the higher standard of living that comes with excellent income.
Cons
Hard curriculum — The curriculum for pharmacy school is difficult and can be challenging. Be prepared to take a lot of high-level math and science classes. If these are subjects you struggle with, this degree may not be right for you.
Stressful environment — Being a pharmacist is not easy work. You will have multiple responsibilities and have to be exact in your measurements and dispensing. This causes a great deal of stress for many in the field.
Long hours — If you're a retail pharmacist, be prepared for long hours. Retail pharmacists sometimes work 12-hour shifts, weekends, and nights.
Contracting job market — The Bureau of Labor Statistics predicts a 2% drop in the demand for pharmacists between 2020 and 2030. Whether this slight contraction in the industry will lead to a drop in salaries or noticeably stiffer competition for the best positions remains to be seen.
FAQ
How long does it take to pay off pharmacy school debt?
On average, it takes about 11 years to pay off pharmacy school debt. This can vary based on your income and other factors.
Is pharmacy school worth the debt?
Both pharmacy school and the workplace can be high-stress environments. It is worth considering both the pros and cons before diving into pharmacy school. But, if it is a subject you are good at and passionate about, then it could be worth the debt. Pharmacists usually earn enough to pay off student loan debt.
Do you have to pay student loans during pharmacy residency?
You will have to formally defer paying for student loans during residency, but there are certain requirements to do so. Because of this, it may not be possible. Not only that, but you can still accumulate interest after deferring your student loans. It's best to start paying them off as soon as possible to avoid added interest.
Key takeaways
The average amount of debt pharmacy graduates accumulate is around $170,000.
It can take about 11 years to pay off student loan debt for pharmacy school.
Utilize scholarships and grants to pay for pharmacy school.
Loan forgiveness and repayment plans can help you pay off student loan debt.
Additional reading in the series
The career path covered in this article is far from your only option for postgraduate professional education. Read companion articles in this series to learn about the debt you'd incur and the income you could establish following such other paths as
Reducing the burden of student loan debt
If you've already completed pharmacy school or another professional or graduate program, or if you've just wrapped up undergraduate study, you may already have a significant amount of student loan debt. And if you know anything about compounding interest, you know that the interest rate on this debt could make a big difference in how much you end up paying for your education.
Well, here's some good news. Did you know there are ways you can lower the interest rate on your student loan? Check out SuperMoney's guide to reducing student loan interest rates! This will teach you six ways to make paying your student loan a little easier.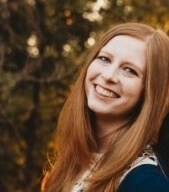 Camilla has a background in journalism and business communications. She specializes in writing complex information in understandable ways. She has written on a variety of topics including money, science, personal finance, politics, and more. Her work has been published in the HuffPost, KSL.com, Deseret News, and more.