Article Summary:
The average medical school debt is about $200,000. It can take anywhere between seven and 21 years to pay off, depending on your repayment plan. There are many resources available to medical school graduates to help them pay off their student loans.
Higher education is typically expensive, but one of the most expensive forms of education is medical school. The average medical school debt in the United States is around $200,000 and can take about a decade to pay off. If you choose to attend medical school, the likelihood you will finish with student debt is high. More than 75% of medical school students have debt when they graduate. This makes it a good idea to know how to pay off your student loan debt before you start. So is all this hassle worth it? Keep reading to learn how to manage medical school debt and some simple ways to lower it.
What is the United States' average medical school debt?
According to the Association of American Medical Colleges (AAMC), the average medical school debt nationwide was around $200,000 in 2019 and 2020. This is dramatically different from the average student loan debt for even a graduate student, which is around $50,300. Some 76–89% of medical school graduates have education debt. Many of these owe six times more than the average college graduate.
As you think about this, be sure to remember that the amount you borrow isn't the only factor influencing your monthly payment after you graduate. These loans also have an interest rate that will add to your monthly payment and the total you end up paying for your education.
What "average" are we talking about?
In most cases, the "average" debt statistics referred to in this article are the average or "measure of center" called the median. This differs from the average you're probably most familiar with, the mean, where you add up all the values and divide by the value count.
The median is the value at a point in the data where half of the measured values are above and half below the point. When values are smoothly distributed, the median is fairly close to the mean. When values are not smoothly distributed, the median does a better job representing the center of the data for most purposes. This usually makes it preferable for income and debt statistics.
James Jones, a community college math prof in Central Illinois, lays out the Measures of Center succinctly for his students and anyone else who's curious.
How long does it take to pay off medical school debt?
It depends on the repayment plan you use, but the standard loan-repayment plan is about 10 years. So, for example, if you accumulate $250,000 in medical school debt, you'll be paying over $2,000 a month plus interest.
With some other plans, medical school graduates pay off their debt in 13, 18, or 21 years. However, some top-earning doctors can pay off their student loan debt in seven years.
Public vs. private medical school: what you should know
Private medical schools are appealing, as they are likely to provide medical students with some of the best education. But private medical schools are generally more expensive than public medical schools. On average, a degree from a public medical school costs around $199,000, while one from a private medical school costs $238,000. Be sure to take this into consideration when deciding which schools to apply to.
Could becoming a D.O. instead of an M.D. save me money?
Oddly enough, research presented in 2018 at the annual conference of the American Association of Colleges of Osteopathic Medicine (AACOM) found that, on average, Doctors of Osteopathy took on more debt to become physicians than their Medical Doctor counterparts. Becoming a D.O. instead of an M.D., it seems, will not lead to less debt.
4 ways to reduce medical school debt
Lower upfront costs
Two unexpected expenses of medical school are the MCAT exam fee and application fees. Use AAMC's MCAT fee assistance program to help with the cost of the MCAT. The process of applying for medical school, in general, can accumulate a lot of expenses. To reduce these charges, target your applications and apply to fewer schools.
Financial aid
Grants, scholarships, and fellowships can help ease the expenses of medical school. Talk to your university's financial aid department to get a better idea of what scholarships are available to you.
Receive financial literacy training
Many medical schools offer financial literacy training to students. These programs are designed to help students better manage their debt. They can teach you about budgeting, loan repayment options, and more. Take advantage of these programs when available to you, especially if you are a first-year medical student.
Research loans
Do not just jump into the first loan you come across; do your research. Make sure you understand each loan and find one with the best interest rates and conditions. Read the fine print to make sure you understand the ins and outs of what you are signing onto.
4 ways to pay off medical school debt
Student loan forgiveness programs
More than half of medical school students rely on loans to pay for medical school. After graduation, look into forgiveness programs. Many people who work in nonprofits, academia, or the government are eligible for the Public Service Loan Forgiveness (PSLF) program. You can learn more about this program here, on the Federal Student Aid website.
Use an income-driven repayment plan
The income-driven repayment plan was designed by the federal government and makes managing payments for medical school debt less burdensome. For example, your monthly payments with a Pay As You Earn repayment plan will be 10% of your adjusted gross income.
Pro tip:
If you don't know how to set up an income-driven repayment plan, SuperMoney can help. Learn how to apply for federal student loans and repayment plans
here
.
Physician signing bonus
Around 80% of doctors receive a signing bonus when taking on a new job. This sum of money can help pay off your student debt. So, when looking for jobs, see if they offer a signing bonus, or try to negotiate for one.
Refinance medical school loans
Refinancing your loan may be a great option to deal with your loan's interest rate. Look around and see if opting in for a new loan with a lower interest rate is a viable option for you.
Is medical school right for me?
The amount of debt gathered from medical school can be overwhelming and may turn some away from pursuing that degree. The good news is that physicians earn a high salary, so becoming a physician can provide you with enough money to pay off your student loan. It will take time to pay off medical school debt, but the job can be rewarding and has great income potential. If becoming a physician is your dream, considering the cost, as you should, needn't dissuade you from pursuing your dream.
FAQ
How much med school debt is too much?
It depends on you and your financial needs and determination. The average medical school debt (median debt) is $200,000 and takes around 10 years to pay off. Be sure you are committed to becoming a doctor before going into debt, as it could be too much debt to pay off otherwise.
At what age do doctors pay off student loans?
On average, it takes doctors ten years to pay off their student loans. So, if you graduate from medical school at 28, you'll likely pay off your student loans around age 38.
Do hospitals pay off medical school loans?
This can be offered, but it is not an industry standard. Ideally, a physician's salary should provide enough money to pay off the student debt accumulated.
Key takeaways
The average medical school debt in the United States is about $200,000. (Stable median debt in 2019 and 2020.)
This debt is usually paid off in about ten years, but payoff times can range from seven to 21 years.
Private medical schools usually cost more than public medical schools.
Student loan forgiveness programs and refinancing your loan are two options to reduce your debt.
Before you refinance your student loan, read this
If you are not a prospective medical school student trying to decide if you can afford to pursue this career track, there's a good chance you read this article because you already have a sizable medical school debt to take care of. One option you may be looking into is refinancing.
If you are looking at ways to refinance your student loan, check out SuperMoney's Ultimate Guide to Student Loan Refinancing. This teaches you everything you need to know about refinancing and provides you with some useful tips.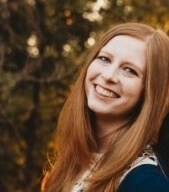 Camilla has a background in journalism and business communications. She specializes in writing complex information in understandable ways. She has written on a variety of topics including money, science, personal finance, politics, and more. Her work has been published in the HuffPost, KSL.com, Deseret News, and more.