There are many people who inspire us in life for various reasons. In the case of Mark Zuckerberg, he went from just another child born into an upper, middle class family, to become the youngest billionaire in the world.
Early Life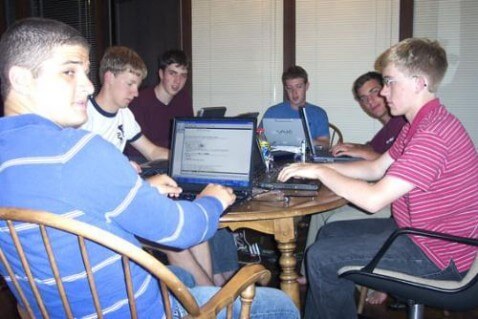 Mark Elliot Zuckerberg was born on May 14th, 1984 in White Plains, New York to dentist Edward Zuckerberg and his wife psychiatrist Karen Zuckerberg. His three sisters, Randi, Donna and Arielle followed afterwards. They were raised in the nearby village of Dobbs Ferry. Edward noticed early on that his young son had a keen interest in computers. When he was 10 years old, his parents gave him a Quantex 486DX on the Intel 486. By the early age of 12, he was taught Atari BASIC Programming by his father and he then used it to create Zucknet, a messaging program. It made all the computers connected to each other and allowed them to transfer messages between the house and dental office. His father installed the messenger on his computer in his dentist office and the receptionist could inform him when a new patient arrived. Mark also enjoyed developing games and communication tools. His father hired computer tutor David Newman to give his son some private lessons once a week. Newman later told reporters that it was hard to stay ahead of the prodigy, who began taking graduate courses at nearby Mercy College around this time.
Zuckerberg went on to study at the exclusive preparatory school, Phillips Exeter Academy, in New Hampshire. Although he showed talent in fencing (becoming the captain of the school's team), he also excelled in literature, earning a diploma in classics. However, he remained fascinated by computers, and continued to work on developing new programs. While still in high school, he created an early version of the music software Pandora, which he called Synapse. Several companies—including AOL and Microsoft—expressed an interest in buying the software, and hiring the teenager before graduation. He declined the offers.
After graduating from Exeter in 2002, Zuckerberg enrolled at Harvard University. By his sophomore year at the Ivy League institution, he had developed a reputation as the go-to software developer on campus. Based on the buzz of his previous projects, three of his fellow students—Divya Narendra, and twins Cameron and Tyler Winklevoss—sought him out to work on an idea for a social networking site they called Harvard Connection. This site was designed to use information from Harvard's student networks in order to create a dating site for the Harvard elite. Zuckerberg agreed to help with the project, but soon dropped out to work on his own social networking site with friends Dustin Moskovitz, Chris Hughes and Eduardo Saverin. Zuckerberg and his friends created a site that allowed users to create their own profiles, upload photos, and communicate with other users. The group ran the site—first called The Facebook—out of a dorm room at Harvard until June 2004. After his sophomore year, Zuckerberg dropped out of college to devote himself to Facebook full time, moving the company to Palo Alto, California. By the end of 2004, Facebook had 1 million users.
The Power of Facebook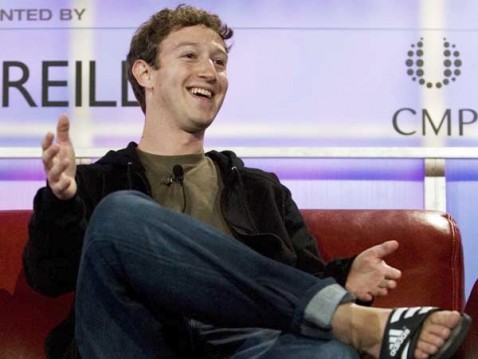 Thanks to Facebook, people around the world can easily keep in touch with all their friends. Not long ago, society just did not have such opportunity, but now everything has changed. However, Facebook is not limited only to communication and acquaintances. There are numerous interest groups and fan pages that help to rally the people together. This is not counting the fact Facebook is also a huge database of profiles, exceeding the most popular dating sites.
Being so successful and wealthy at such a young age has its drawbacks. There is not nearly enough life experience to anticipate or plan for problems to arise and in 2006 Zuckerberg faced his first unanticipated challenge. His Harvard friends who created Harvard Connection claimed that Zuckerberg stole their idea, and insisted the software developer needed to pay for their business losses. Zuckerberg maintained that the ideas were based on two very different types of social networks but, after lawyers searched Zuckerberg's records, incriminating Instant Messages revealed that Zuckerberg may have intentionally stolen the intellectual property of Harvard Connection and offered Facebook users' private information to his friends. Zuckerberg later apologized for the incriminating messages, saying he regretted them. "If you're going to go on to build a service that is influential and that a lot of people rely on, then you need to be mature, right?", he said in an interview with The New Yorker.  An initial settlement of $65 million was reached between the two parties, but the legal dispute over the matter continued well into 2011, after Narendra and the Winklevosses claimed they were misled in regards to the value of their stock. On May 17, 2011 Cameron and Tyler Winklevoss filed another lawsuit against the owner of Facebook Mark Zuckerberg to the U.S. Supreme Court. That was the latest attempt of the brothers to make the court reconsider the case.
Although public criticism was simmering, Zuckerberg and Facebook continued to succeed. Time magazine named him Person of the Year in 2010, and Vanity Fair placed him at the top of their New Establishment list. Forbes also ranked Zuckerberg at No. 35—beating out Apple CEO Steve Jobs—on its "400" list, estimating his net worth to be $6.9 billion.
Zuckerberg Today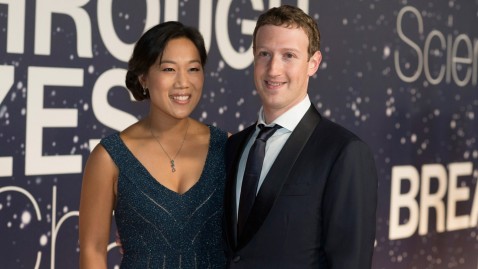 May of 2012 was a life changing time for Zuckerberg with two major events: Facebook had its initial public offering, which raised $16 billion, making it the biggest internet IPO in history and on the next day he wed his longtime girlfriend, Priscilla Chan. About 100 people gathered at the couple's Palo Alto home.
Zuckerberg's current net worth is considered $33.1 billion, putting him at No. 16 in Forbes ranking of the world's billionaires. More impressively, he is one of just three people who currently have more billions under their belt than years lived. Although living moderately lavish, he seems to prefer spending his money on trying to make the world a better place. In 2010, Chan and Zuckerberg joined Giving Pledge, an effort led by Microsoft founder Bill Gates and Berkshire Hathaway CEO Warren Buffett to get the country's richest people to donate most of their wealth. "I'm really focused on connecting the world. That's my main thing, and you're primarily focused on children," said Zuckerberg, turning to Chan. "And we're able to do some of this work together, which is neat…There are interesting overlaps." Chan, 29, and Zuckerberg, 30, have made philanthropy a central theme of their life together. The two made the largest charitable gift on record for 2013. That $1.1 billion donation was on top of another $500 million the couple gave a year earlier to the Silicon Valley foundation, which helps donors allocate their gifts. He was the most charitable philanthropist in 2013. He has also donated a lot of money to Newark, New Jersey's public school system and his nonprofit Internet.org.
"I just think that philanthropy is a fancy way to say that you care about others and that you want to serve others. And that's been a part of me for as long as I can remember," said Chan, fresh from a pediatrics residency shift at the University of California, San Francisco medical center, where she works primarily with underserved, immigrant families. "It's really important to me that we use this opportunity to continue to give back and create even more change to affect other people's lives."
Are you looking for ways to get your startup off the ground? Check out our reviews section on Business Loans or Crowdfunding ideas.