The cost of restoring a classic car varies based on the wear and tear on the car, which parts you need, and whether you intend to restore the vehicle yourself. Fortunately, SuperMoney is here to help you understand classic car restoration loans and provide information to finance your restoration while keeping costs low.
Maybe you found an old classic Corvette collecting dust in your great uncle's shed. Or perhaps a Chevy Nova you bought on Craigslist needs a paint job and a tune-up to make it look new again.
No matter your vehicle, it's crucial to make a plan so you don't spend more than you need to.
Factors that will affect the cost of restoration
Factors that will affect classic car restoration loans costs
Associate Editor of ClassicCars.com, Bob Golfen, says the costs of restoration depend on a wide range of factors:
The type of vehicle. Are you restoring a Ford, a Ferrari or a Cadillac? Parts and labor costs vary widely based on the availability of a given brand. You can replace the radiator on your Honda at any auto shop, but parts for a Duesenberg may need to be shipped in from overseas, which adds to the price.
The condition of the vehicle. Is the car a nicely preserved original with just a few defunct pieces? Or is it a rusting hunk of junk?
The shop you choose. A Concours quality restoration shop (a mechanic which restores a car to a higher standard than the original) will charge more than a local body shop. Borrowing a welding torch from a mechanic friend will cost you even less.
Your desired outcome. Do you want to be able to drive the car across the country, or just across town to the local auto show? It'll cost less to refurbish a conversation piece than to bolster a vehicle for a hundred-mile journey.
If you're hiring someone to restore the vehicle in its entirety, you can ask for a quote. But if you're doing the restoration yourself, you'll need to price out the parts and supplies on your own. And even if you're handy, some steps may be beyond you — restoration is often a combination of DIY and outside labor. If you're not an expert, you should budget for intermittent consultations with your mechanic, lest your efforts do more harm than good.
A price breakdown: 6 common costs to consider
There are several costs to consider when restoring a classic vehicle. Depending on how much you want to spend, you may need to consider a loan to finance the restoration.
Here are six potential costs you should know about before planning your restoration.
COST OF BUYING THE CAR
This category can have a huge price range. If you want a classic Camaro or Mustang that is still in driving condition, you might spend up to $5,000.
But if you purchase your car from a junkyard, you could pay as little as $100 for a bare chassis, or up to $2,500 for a drivable car.
If you want a car that's already in pretty good condition, you could go with a private party or a dealer. Here, prices will start around $15,000.
REGISTRATION AND SAFETY COSTS
If you plan on driving the vehicle, don't forget about registration costs. If you picked up your car at a junkyard, you might need to get a complete inspection before they let you on the road.
This step can cost a few hundred dollars, depending on the condition of the car.
COST OF PREPARING THE CAR FOR RESTORATION
Prepping your car for restoration is no small feat. You'll need to strip the frame and chassis of everything that can be removed, then media-blast and re-plate the body and frame. To ensure stability, every nut and bolt should be cleaned in an acid bath and then re-plated. Any parts with rusty chrome will need to be stripped and have clean chrome applied.
This step can cost up to $15,000, particularly if your goal is a show car.
COST OF PARTS
If you're doing a complete restoration, parts will likely be your biggest cost.
For an all-original restoration on an older car, you may need to replace functioning parts simply because they aren't originals. To get your car to show quality, you may have to spend as much as $10,000.
Looking to save some money at this stage? Try searching for parts yourself, on Craigslist or eBay. Any parts ordered through an auto shop will likely be marked up 25% or more.
COST OF LABOR
At most shops, labor costs $75 per hour, at least. Specialty shops that do custom paintwork or upholstery often charge even more.
You can cut these costs by doing the labor yourself, especially for simpler steps that may not require an expert hand.
FINISHING COSTS
If you want to enter your restored car in shows, finishing costs may cost several thousand dollars. If you don't, you can decrease these costs by using body fillers instead of sheet metal repairs.
Regardless of your end goal, rust that can't be treated will require replacement panels to be cut, shaped, and welded in. And depending on the type of paint used, the paint job could cost you several thousands of dollars.
If you're having a shop perform this work, budget three times whatever you think it will cost, and at least double the shop estimate. Expensive surprises often lurk below the surface, waiting to be discovered. If you can, deal only with businesses you trust — ripoffs run rampant in auto restoration.
If you need a loan to buy a classic car, you can compare rates and reviews on SuperMoney's auto loan review page.
However, not all auto lenders offer loans for classic cars. Here are a few companies that do:
LightStream
This online lender specifically offers classic car loans, and loan approval is not limited by make, model, year, mileage, or loan-to-value. Just apply online to find out what rates you qualify for.
Woodside Credit
This lender got its start with the primary goal of financing classic cars. The company offers low monthly payments and long-term periods. Check and see if you qualify online or by calling in.
J.J. Best Banc & Co.
This lender has been financing cars for several decades and will approve most models made from 1900 forward. You can apply for a loan online, or via email, snail mail, or phone.
If you already have the car and just need some cash to restore it, a personal loan may be the right solution to cover those costs. A classic car restoration can be expensive, but if cars are your passion, it's worth financing.
Factors that lenders consider when approving borrowers
When you apply for a loan to finance the restoration, what will the lender consider? Your credit score and debt-to-income ratio are the most significant factors.
Debt-to-income ratio
Your debt-to-income (DTI) ratio represents the ratio of your total debt owed and your income.
For example, let's say you make $4,000 per month and pay $1,000 to your mortgage, $200 to your credit cards, and $300 to an installment loan. Your DTI would be $1,500 divided by $4,000: 37.5%.
Most lenders will want your DTI to be 40% or less, including the debt you would owe to them if approved. This reduces the risk that you will default on the loan.
Credit
One of the best ways for lenders to understand the level of risk you present is to look at how you handled credit in the past. Your credit report and credit score represent this track record.
Credit bureaus determine your credit score based on your:
Payment history: your ability to consistently make monthly payments on time
Amount owed: the total amount of debt you currently owe to lenders
Length of credit history: the age of your credit accounts, as a measure of your ability to manage credit over time
Credit mix: your ability to manage many different types of credit (i.e. auto loans, credit cards, student loans etc.)
New credit: whether or not you've opened a number of new accounts recently. If you have, it could indicate that you're going on a spending spree, making you a liability.
Lenders will use this information to decide if they will lend to you and what interest rate you will have to pay.
How to get approved for your loan
First, you'll want to know your credit score to make sure you have the best chances of getting approved. Based on that score, determine whether it's best to apply with a lender for bad, fair, good, or excellent credit.
Next, make sure you have a steady income source — you're unlikely to get approved if you don't have a job. You'll also want to ensure you have a good debt-to-income ratio. This means that a relatively low percentage of your monthly income goes toward debt payments.
Many lenders allow you to get prequalified before you officially apply. This process will enable you to see if you have a good chance of getting approved and, if so, what your interest rate might look like.
If you're having a hard time getting approved for a personal or classic car loan, consider asking someone with excellent credit to cosign your loan. Just be sure to pay off the loan on time, or you may damage your relationship.
Are you looking to secure a personal loan to finance your restoration? Different personal loans come with different rates, fees and requirements, so check out what the best personal loans are to ensure that you choose the best option for you. Find out the best rate you qualify for using SuperMoney's loan offer engine. And once you've got your car restored and drivable, you can explore classic car auto insurance here.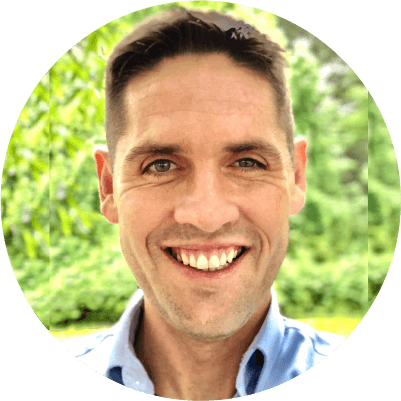 Andrew is the Content Director for SuperMoney, a Certified Financial Planner®, and a Certified Personal Finance Counselor. He loves to geek out on financial data and translate it into actionable insights everyone can understand. His work is often cited by major publications and institutions, such as Forbes, U.S. News, Fox Business, SFGate, Realtor, Deloitte, and Business Insider.