If paying off student loans is a struggle, you may want to get a new boss.
Helping graduates repay their student loans is a powerful recruiting and retention tool that is becoming more popular among employers.
"This benefit has most definitely factored into my decision to accept a position at the company and stay with the company."
"While a raise is always nice, I like receiving the extra help paying off my student loans because it gives me an incentive to pay them off faster," says Mackenzie Kreitler, who worked at a company with a student loan repayment program. "Employees with student debt get up to $2,000 a year toward payments on our student loans, which is a huge help. This benefit has most definitely factored into my decision to accept a position at the company and stay with the company. When you are looking at over $900.00 per month in payments, any extra bit of help goes a long way."
It's easy to see why student debt assistance programs are so attractive to recent graduates like Kreitler. The average college graduate of the class of 2018 had about $30.3K in debt (source), and student loans are the second-largest source of debt in the United States. American households now owe $1.5 trillion in student loan debt, more than any other source of credit except mortgage debt.
Although troubling, the amount of student loan debt is not the main concern. The real issue is the high rate of delinquency of student loans. In 2018, 11.4% of student loans were delinquent, or 90 days overdue.
This figure does not include student loans that are in deferment, in grace periods or in forbearance. A recent report by the Federal Reserve of New York reported the actual delinquency rate of student loans when you do include those categories is about  22%.
55 Companies that pay student loans
Although the number of employers that offer assistance with college debt is growing, only 4% do so, according to a report by the Society for Human Resource Management.
This list provides the basic features of the student debt repayment incentives of the companies we know about. If your company provides college debt assistance and is not on our list, send us an email and we will add it.
Company
Student Loan Incentive
U.S. Government
$10,000 a year with a cap of $60,000
Public Service Loan Forgiveness Includes:
Government agencies
Not-for-profit, tax-exempt organizations under 501(c)
Not-for-profit organizations that provide public services, such as emergency management, military service, and education
The balance of your student debt after you have made 120 monthly payments (source).
Nvidia
$6,000 per year ($30,000 in total)
Orrick, Herrington & Sutcliffe
$100 a month with a $1,800 cap
Anderson Tax
$100 per month ($12,000 total)
Estee Lauder
Up to $10,000
Carhartt
$50 a month ($10,000 in total)
Aetna
$2,000 a years ($10,000 cap)
Honeywell
$150 a month up to $10,000
MidWestOne Bank
$100 a month with a $10,000 cap
Children's Hospital & Medical Center
$10,000 over 5 years
Powertex Group
$1,200 a year with a $10,000 cap
Freddie Mac
$9,000 over a 5-year period
Penguin Random House
$1,200 a year with a $9,000 cap
PricewaterhouseCoopers (PwC)
$1,200 a year for up to six years
Live Nation Entertainment
up to $100 a month with a $6,000 cap
Natixis Global Asset Management
$10,000 per employee ($5,000 after five years and $1,000 a year)
Staples
$1,200 per year ($3,600 in total)
SoFi
$200 per month
Fidelity Investments
$10,000 ($2,000 a year for five years)
Hulu
up to $1,2000 a year
Peloton
$100 a month
Regal Credit Management
$100 a month
Sebak and Monner Associates
$100 a month
Crew Carwash
$1,200 a year
Chegg
$1,000 a year
ChowNow
$1,000 a year
City of Memphis
$50 a month
Kronos
$500 per year until the loan is repaid
Kronos
$500 a year
CommonBond
Student loan reimbursement to employees
Credit Suisse
0.25% discount on interest rates
Millennium Trust Company
Undisclosed monthly contributions
AlloSource
Undisclosed monthly contribution
Alternatives ABA, Inc.
Undisclosed monthly contribution
Bellco
Undisclosed monthly contribution
Blach Construction Company
Undisclosed monthly contribution
Calabrio
Undisclosed monthly contribution
Connelly Partners
Undisclosed monthly contribution
Coupa Software
Undisclosed monthly contribution
Hewlett Packard Enterprise
Undisclosed monthly contribution
Everest Global Services
Undisclosed contributions
FHLBank Topeka
Undisclosed contributions
First Republic
Undisclosed contributions
Gradifi
Undisclosed contributions
IntegriChain
Undisclosed contributions
LABUR
Undisclosed contributions
Memorial Hermann Health System
Undisclosed contributions
Motus
Undisclosed contributions
New York Air Brake
Undisclosed contributions
NoTime2Chill
Undisclosed contributions
Options Clearing Corporation
Undisclosed contributions
ReadCoor, Inc
Undisclosed contributions
TeamLogic IT
Undisclosed contributions
Vi Senior Living
Undisclosed contributions
Student loan repayment assistance is a valuable benefit, but it's important to remember that it's a taxable benefit. That could change if Congress approves the Student Loan Repayment Assistance Act of 2015. The new law would allow employers to pay up to $6,000 a year in student debt assistance that would not be included their employees' gross income. The act is now with the House Committee on Ways and Means, and there doesn't seem to be any rush to move it ahead.
However, if more employees start offering student debt assistance as a perk, it might pressure Congress into making it a tax-free benefit.
Other ways to save money on your student loan debt
Getting help from your employer is a great way to reduce your student debt, but it's far from the only one. Here are some steps most borrowers can take to save money on their student loans.
Refinance your student loans
If you have a high-income and a solid credit score, you can save a lot of money in interest with a student loan refinance. However, if you have federal student loans, you would lose federal protections, such as the income-driven repayment plan and the public student loan forgiveness program.
Make extra payments
Instead of just paying the minimum, try to make additional payments. Just paying $100 more a month can help you save thousands of dollars in interest. You will also repay the loan sooner so you can start investing your savings instead of paying interest to others.
Look into income-driven repayment plans
Making extra payments is excellent if you can afford it. But if you're struggling to make ends meet, an income-driven repayment plan may be more realistic. These plans extend your repayment terms and reduce your monthly payments to 10% to 20% of your discretionary income. Unfortunately, this program only applies to federal loans.
Sign up for autopay
Lenders will sometimes offer a discount to borrowers who set up automatic payments, usually around 0.25%. It may not sound like a lot, but it can save you hundreds of dollars over the lifetime of a student loan.
Create your personal student debt relief program
Aren't you curious about how much you could save with a student loan refinance? Would you like to calculate the exact savings you'll enjoy if you pay your student loan early?
You don't have to wait for Congress or your employer to start your student debt repayment program. Find out how you can repay your student debt faster and reduce your interest payments with a student loan refinance.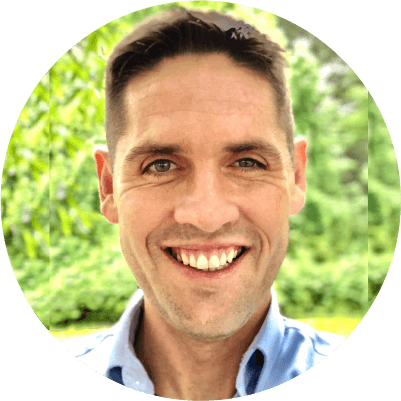 Andrew is the Content Director for SuperMoney, a Certified Financial Planner®, and a Certified Personal Finance Counselor. He loves to geek out on financial data and translate it into actionable insights everyone can understand. His work is often cited by major publications and institutions, such as Forbes, U.S. News, Fox Business, SFGate, Realtor, Deloitte, and Business Insider.