Article Summary:
An initial public offering (IPO) is when a private company goes public for the first time and begins selling stocks. Some of 2016's most notable IPOs included Hostess, Trivago, and Nutanix.
An initial public offering (IPO) is a big deal for companies. If successful, it can build their credibility and income and make it easier to get a business loan. In 2016, there were 98 IPOs, with the average deal amount being $75 million.
But what is an IPO? Is it that important? In this article, we'll answer those questions and list the 10 most notable IPOs of 2016.
10 companies that had their IPO in 2016
Here are ten notable IPOs from 2016:
Apptio
Software company Apptio went public in September 2016, pricing their six million shares at $16 each. The company saw a 41 percent raise on the first day and earned around $99.4 million by closing.
Apptio was founded in 2007 and is based just outside Seattle. The company provides businesses with cloud-based technology-based management software to help CIOs manage IT.
At Home
Home decor business At Home became public in August 2016, offering 8.7 million shares at $15 a share. Though it raised up to $16.25 at one point, the stock dropped back down to $15 at closing.
At the time of its IPO, At Home had 115 stores in 29 states.
Camping World Holdings Inc.
Camping World specializes in selling recreational vehicles (RV), RV parts, and servicing RVs. Most of their market at the time of their IPO is geared towards retirees looking to sell their property and travel cross country. They entered the market in October 2016, selling over 11 million shares at $22 each. By closing, Camping World had raised around $251 million.
Coupa
Coupa Software Incorporated, more commonly known as Coupa, went public in October 2016, selling about 8.5 million shares starting at $18 per share. They earned a total of just over $153 million by closing.
Coupa is a software company specializing in digital organizing. It was founded in 2006 and is based in California.
Everspin Technologies
In October 2016, Arizona-based company Everspin Technologies entered the New York Stock Exchange. Five million shares were offered at $8.00 each. By closing, the tech company had earned about $40 million.
First Hawaiian Bank
The historic First Hawaiian Bank went public in August 2016 under the symbol "FHB." The 21.1 million shares sold for $23 per share. By closing, First Hawaiian Bank had raised around $485 million.
First Hawaiian Bank was founded in 1858. At the time of its IPO, the company had branches throughout Hawaii, Guam, and the Northern Mariana Islands.
Hostess Brands
Hostess became public in November 2016, offering 12 million shares at $14 each. In addition, underwriters had access to an additional 1.2 million shares.
Hostess is known for creating the beloved Twinkies, Ding Dongs, and Ho Ho's. The company was founded in 1919 and briefly went out of business in 2012 before being bought out in 2013, bringing the beloved pastries back to store shelves.
Medpace Holdings, Inc.
Clinical research organization Medpace became public in August 2016, offering over 8 million shares. Initial prices started at $23 per share and by closing, the company had earned around $173.6 million.
Medpace headquarters are located in Ohio. They specialize in clinical development services for the medical, pharmaceutical, and biotechnology industries. At the time of its IPO, Medpace had around 2,300 employees in 35 different countries.
Nutanix
Nutanix made its stock market debut in September 2016, selling about 14.9 million shares. While prices started at $16 per share, they rose to $26.50 and closed at $37 each.
Nutanix is a tech company that works to simplify cloud computing and lets clients keep some of their data in-home and outsourced. Some of Nutanix's most notable clients at the time of their IPO were Best Buy, eBay, Honda, and more.
Trivago
The hotel search platform Triviago became opened on the New York Stock Exchange in December 2016 with its starting stocks at $11.20 per share. It closed selling 26.1 million shares at $11.85 each. In total, Trivago raised about $287 million.
Trivago was founded in Germany in 2005 and is considered one of the country's most successful startups. The company has expanded globally to the States, Brazil, the Middle East, and Japan.
What is an IPO?
IPO stands for initial public offerings. An initial public offering is when a private company sells its stocks to the public market for the first time. By doing this, a company is transitioning from being owned privately to publicly owned. You will sometimes hear the IPO process referred to as "going public" or "stock launch." After their initial IPO, people can buy and sell their stock on the New York stock exchange.
Benefits and disadvantages of an IPO
Making an IPO is very big for any company, giving them the chance to grow, build their wealth, and boost their public profile. It also adds a certain level of credibility to the company name. However, there are also some serious disadvantages to consider. Here are a few other benefits and drawbacks of a company making an IPO.
WEIGH THE RISKS AND BENEFITS
Here is a list of the benefits and drawbacks to consider.
Pros
Access to capital.
Enhanced visibility and credibility.
Increased liquidity.
Employee incentives.
Being part of the stock market can help a company secure better terms from lenders.
Cons
Additional regulatory requirements.
Founders may lose control of their company.
IPO transaction costs.
PRO TIP
It's not easy to spot IPOs with potential. Try to select IPOs with a strong underwriter, such as a prominent investment firm, and always read the prospectus of the new company. If a broker is pitching an investment in an IPO too hard, be skeptical.
FAQ
What is the largest IPO in history?
Alibaba Group Holding Limited's 2014 IPO remains the largest IPO in United States history.
What happened to the stock market in 2016?
Stock market investors worldwide lost around $2 trillion on June 24, 2016.
What are the top IPOs?
The top three IPOs of all time are Mobileye Global Inc., Alibaba Group Holding Limited, and SoftBank Group Corp.
Key takeaways
IPO stands for initial public offering and is when a private company sells stocks on the stock market for the first time.
The IPO process is sometimes referred to as a stock launch or going public.
Hostess, Nutanix, and Trivago are three notable companies that had their IPO in 2016.
Nutanix had a particularly notable IPO, gaining 137% at its public debut.
Learn how to invest in the stock market
Investing in the stock market can be a valuable way to use your money, but it can be confusing to newbies. If you're wanting to invest in the stock market but are unfamiliar with how the market works, check out SuperMoney's eight basic concepts of the stock market.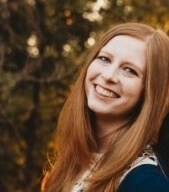 Camilla has a background in journalism and business communications. She specializes in writing complex information in understandable ways. She has written on a variety of topics including money, science, personal finance, politics, and more. Her work has been published in the HuffPost, KSL.com, Deseret News, and more.