Summary:
Crescent Bank has increased the maximum APY for its CD account — now up to 4.95% APY — and lowered the interest rates on longer-term certificates.
Crescent Bank increased the APY on its CD account to now offer between 4.30% and up to 4.95% APY depending on deposit term and savers location. Crescent Bank CD Account is a CD (certificate of deposit) that offers a very competitive annual percentage yield (APY).
The Crescent Bank CD account offers a range of terms between 12 months and 5 years. You will need to deposit a minimum of $1,000 to open a CD account. Here are the current APYs for Crescent Bank CDs.
| Term | APY (Annual Percentage Yield) |
| --- | --- |
| 12-Month | 4.95% |
| 18-Month | 4.90% |
| 2-Year | 4.75% |
| 30-Month | 4.50% |
| 3-Year | 4.50% |
| 4-Year | 4.50% |
| 5-Year | 4.30% |
With a top rate of 4.95% APY, Crescent Bank offers some of the most competitive CD yields available today.
Key Takeaways
Crescent Bank has increased the annual percentage yield (APY) on its short-term CD account and lowered it on longer-term certificates.
The APY on the CD account ranges from 4.30% to 4.95% depending on the deposit term and the location of the saver.
The CD account has terms ranging from 12 months and 5 years.
A minimum deposit of $1,000 is required to open an account.
About Crescent Bank
Crescent Bank is a New Orleans based community bank specializing in auto lending and banking services. Named in homage of the "Crescent City", its auto lending is sourced from its nationwide dealership network. Crescent Bank uses sophisticated risk modeling and data analytics to make intelligent and competitive lending decisions. Banking services are provided in person to the greater New Orleans metropolitan area and online across the country. Crescent Bank's deposit products, particularly Certificates of Deposit, are offered at some of the most attractive interest rates in the market.
We're committed to providing courteous and professional service and enriching the financial lives of our customers. We employ more than 400 people across the country and proudly service customers nationwide.
Pro Tip
CDs offer some of the highest interest rates available for federally insured bank accounts, and the rate is guaranteed for the duration of the CD term. Find out who provides the best CD rates and terms with SuperMoney's comparison tools.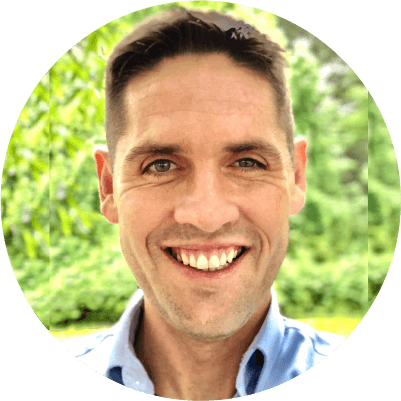 Andrew is the Content Director for SuperMoney, a Certified Financial Planner®, and a Certified Personal Finance Counselor. He loves to geek out on financial data and translate it into actionable insights everyone can understand. His work is often cited by major publications and institutions, such as Forbes, U.S. News, Fox Business, SFGate, Realtor, Deloitte, and Business Insider.