Defaulting on a student loan doesn't mean missing a couple of payments. Student loan default is the result of lengthy delinquency in payments, and it is not a situation in which you want to find yourself.
Defaulting on your student loan may result in legal action, including being sued, having your wages garnished, and missing out on tax returns that the federal government diverts to pay off your federal loans. Let's see how you can change this around.
What is a defaulted student loan?
Student loan default is more than missing a few monthly payments on a loan. The determination of student loan default is in your loan terms and conditions. Federal student loans and private student loans may have different terms as to what a defaulted loan is. Also, the methods to get out of default may vary, short of paying off the debt.
Private student loans may be found in default if you or your co-signer files for bankruptcy; your co-signer dies; you default on a separate loan, or there is a drastic change in your credit report.
Student loan default is rising and expected to be at nearly 40% by 2023. Defaulting on a loan impacts your credit score and your ability to secure future loans. Your loan servicer wants you to get out of default. Various programs for loan consolidation or loan rehabilitation exist. You can get out of default and start making monthly payments on your private and federal student loans.
Are you in danger of defaulting on student loan payments?
Here are some signs you may be headed toward default:
It's getting progressively more challenging to pay.
You've missed a few payments.
Your budget is so tight that you're always on the brink of not making payments.
Your interest rate has risen, and the new payment amount is too high for you to afford.
Avoid defaulting on student loans
The saying goes an ounce of prevention is worth a pound of cure. If you are still in school, apply for federal student aid like grants that do not have to be repaid. If you are in the repayment period, take action now.
The federal student loan program offers a variety of remedies for repayment. Income-based repayment allows for more affordable monthly payments. If you keep your loans out of default, you may qualify for more significant relief on your federal student loan.
Student loan forgiveness
Student loan forgiveness is exclusive to the U.S. Department of Education federal student loans. All or part of your federal loans can be forgiven under certain circumstances. These programs include public service loan forgiveness, teacher loan forgiveness, federal Perkins loan cancellation, and total and permanent disability discharge.
You cannot qualify for student loan forgiveness with a defaulted federal student loan. Getting out of default and going through rehabilitation of your loans can have a substantial long-term impact on your finances.
Click here to learn more and discover the requirements to qualify for each program. 
Impact of loan default
Defaulting on any loan or credit card will have adverse effects on your credit report. Your ability to secure future loans decreases, and you can expect higher interest rates with poor credit history. Student loan borrowers must understand that defaulting on student loans has more significant consequences than defaulting on credit cards.
Your credit report is negatively affected by defaulted loans. You may think you can get by without a credit card or delay applying for loans, but your credit history impacts more than buying power. Adverse credit history and a low credit score can result in higher expenses for your cellphone plan or prevent you from renting in your desired area. Employers look at credit history as well. You do not want defaulted loans to cost you a job you want.
In addition to credit impact, if you return to school, you can be blocked from additional federal student aid. Reduced options for student aid may result in you having to withdraw from school and delay your education.
What can happen if you go into student loan default?
Craig P. Anderson, the president of Student Connections, lists the following as potential consequences for defaulting on student loans:
The government will demand that the outstanding loan principal and interest be paid — no more monthly payments. If you don't pay, you could be sued. When that occurs, you must pay court costs, legal and collection fees.
Forget about ever taking out any more federal student loans. You also lose eligibility for loan deferment or forbearance.
You'll be reported to credit bureaus, damaging your long-term credit rating. That'll make it difficult to buy a car or house.
Your employer will take part of (garnish) your regular paycheck. The money will go toward what you owe. This will occur as long as you're employed and have a student loan balance.
The IRS will withhold any tax refunds and apply them toward your loan balance.
Your school may withhold your academic transcript until you repay your loan.
Late fees, accrued interest, and collection costs will increase the amount that you owe.
Bankruptcy is not the answer
It is very rare for student loans to be released under a bankruptcy filing. If you think that bankruptcy is your golden ticket to get out from under your student debt, think again.
Can I get my student loans out of default?
Attorney Daniel Gamez specializes in representing people who need legal help to get student debt relief. He has different recommendations based on whether you have federal or private student loans. Let's take a look.
Federal loans: Forbearance, deferment, and income-driven repayment
If you have federal student loan debt, Gamez suggests getting enrolled in a repayment program to bring your loan current. Federal loans offer options such as forbearances and deferments, as well as income-driven repayment plans.
A forbearance allows you to pause repayment on your loan for a set time. Deferment works the same way but has an added advantage: you don't accrue interest during the time off. Typically, you can call the lender to explain your situation and discuss what you can afford, and they will work to get you back on track. Federal loans offer multiple repayment programs. Your student loan servicer can help match you with the right repayment plan for your situation.
Private loans: debt settlement
If you have a private student loan, Gamez recommends a debt settlement if loans are in default.
"The lenders want to save costs related to debt-collection lawsuits. Plus, they can write off their losses. Usually, you can reach a debt settlement before you are sued for having this debt in default. Once your debt settlement is complete, you can then start rebuilding your credit and move on with your life," he says.
Gamez shared a story of one of his clients who were able to work through default with their federal student loan:
"Our client defaulted on her federal student loans years ago when she lost her job and could no longer afford the payments. She received a notice from the U.S. Department of Treasury that they had intercepted her federal tax refund to apply towards the balance.
"She came to us to see what could be done with her student loan. We were able to help her get into a loan rehabilitation program in which she will make nine monthly payments of $5.00 per month to get her loan out of default."
"Once she completes these payments, her account will be brought current, and all negative reporting will be removed from her credit reports. She will then go into repayment on the loan but will likely qualify for lower payments through an income-driven repayment plan."
A Loan Rehabilitation is a great way to get defaulted student loans back into repayment as long as you follow through with an income-driven repayment plan post-rehabilitation. Loan rehabilitation can be tricky, but with proper counseling and representation, this will be a huge benefit to those in default."
Loan rehabilitation vs. direct consolidation loan
Student loan rehabilitation allows you to get your defaulted loan back on track. After some time in repayment, you can have the default cleared from your credit report and reinstate suspended federal benefits. The student loan rehabilitation process requires that renegotiated payments on the defaulted loan are paid on time before removing default status from your credit history.
Direct consolidation loans are only available for federal student loans, which include the Perkins loan. Loan consolidation allows you to combine your loans and have one monthly payment. With a federal direct consolidation loan, you remain eligible for federal loan benefits such as forbearance, deferment, loan forgiveness, and a variety of repayment plans. If you defaulted on your loan, contact the loan servicer to determine if loan consolidation is an option for getting out of default.
The one caveat with including a Perkins loan in your new direct consolidation loan is the potential to lose benefits exclusive to the Perkins loan. Perkins loans have particular provisions for student loan cancellation that are lost if you consolidate the loan. Review your loan information and understand your options before you consolidate.
Private loans can be refinanced if you qualify. Remember that if you consolidate a federal family education loan into a private loan, you lose federal loan benefits.
Do you need a lawyer to help with loans in default?
You can try to settle private loans or get into a federal loan rehabilitation program on your own. The Federal Student Aid website has helpful information on how to do this.
Gamez advises talking to a debt relief attorney or student loan lawyer first and says you should never have to pay for advice upfront. "Go to an attorney who offers a free consultation to go over your particular situation," he suggests. "The advantage of going to a debt attorney is that they can wind up, saving you quite a bit of money and stress."
He explains that the debt collection companies who go after borrowers in student loan default have vast resources of attorneys who "do nothing but sue people all day, every day," says Gamez.
He adds, "It's extremely beneficial for the borrower to hire a debt attorney who has a proven track record of helping people get out of student loan default."
Be careful of quick fixes
At some point, you will likely be contacted about ways to lower your student loan monthly payment. There are ways to reduce your monthly loan payment, but it's best to contact your servicer for information first.
A private loan servicer will use a debt collector to try to force payment. You can check the consumer financial protection bureau for information on appropriate collection methods.
With a federal defaulted loan, your tax refunds can be seized. Paying off your debt, loan rehabilitation, and consolidation are all ways to help get your defaulted loan back on track.
The best way to seek help
If you have defaulted on your federal student loan, contact The U.S. Department of Education for help. They will work with you to figure out the best way to resolve your default.
If you have defaulted on a private student loan, first contact your lender to see what options they offer for getting your loan back on track. But don't settle right away because you might be able to get a better deal with a different lender.
That being so, it's essential to shop around to ensure you're not settling for just any offer – you want to be sure you're getting the best offer. You want to secure repayment plans with manageable payments.
Start by comparing student loan refinancing lenders side-by-side to narrow down your list and discover your top options.
You may also want to consider getting a free consultation with a debt relief attorney who can properly guide you through the process to ensure you get the best result.
Either approach you take is a step in the right direction, as it will help you get on the right path towards becoming debt-free once and for all!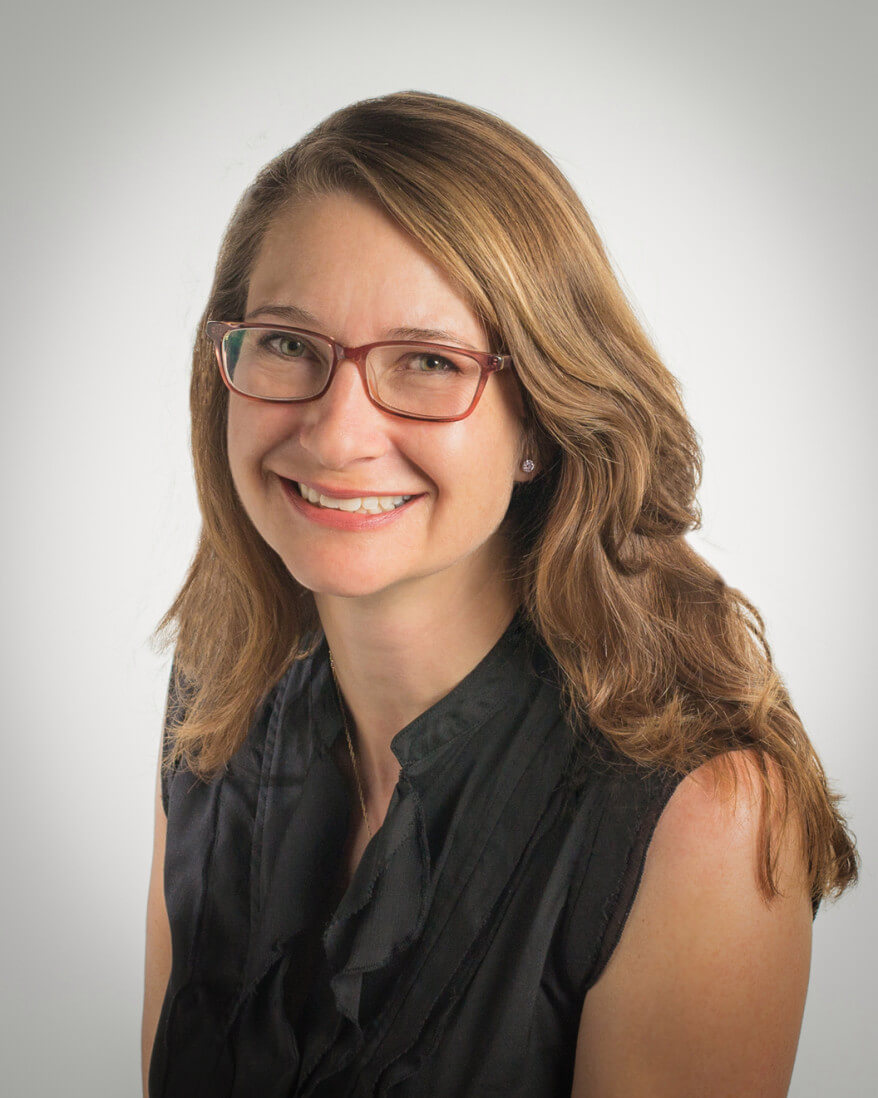 Heather Skyler writes about business, finance, family life and more. Her work has appeared in numerous publications, including the New York Times, Newsweek, Catapult, The Rumpus, BizFluent, Career Trend and more. She lives in Athens, Georgia with her husband, son, and daughter.