Insurance is one of those products we all need but hope we never have to use. Find out how to get it right.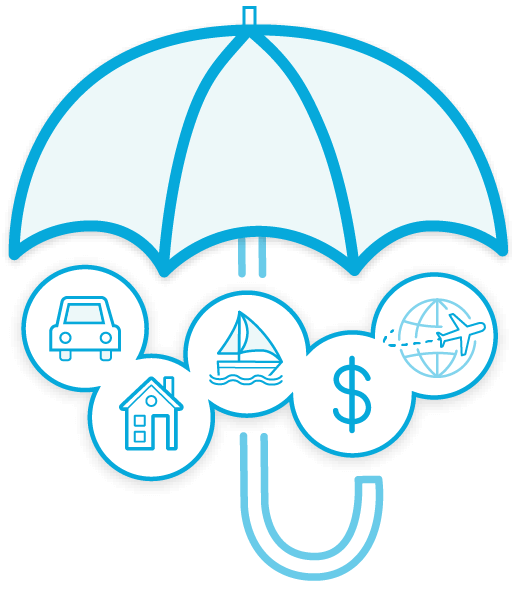 Buying the right insurance cover could save your family's livelihood, ensure you get the help you need, and protect the lifestyle you have become accustomed to. However, buying too much insurance coverage, or the wrong type, can be as financially dangerous as not having enough.
As with policyholders, you won't find two identical insurance companies. As a result, it is commont to find rate differences between companies for the exact same coverage. The cheapest insurance may not provide you with the degree of coverage you need. But that doesn't mean expensive policies offer the best value for money.
SuperMoney's insurance comparison pages allow you to filter companies by the coverage, features, and benefits they offer. Read expert reviews of each company and find out what consumers think of their customer service.
Below, we will highlight common insurance types and will link to the SuperMoney review pages where you can find your best deal.
Most of us are familiar with auto insurance. It is a legal requirement in most states and it protects you and your vehicle if you get in an accident. The main types of coverage include:
Liability: If you are at fault for an accident, this coverage pays to repair the other person's car. It also covers any medical bills they incur as a result of the accident.
Collision: If you are at fault in an accident, collision coverage will pay to repair your vehicle and to cover any medical expenses you incur.
Comprehensive: If a covered event occurs such as a tree branch falling on your car or someone stealing it, this will cover the loss or damages.
Uninsured/underinsured: If you are in an accident that is not your fault and the other person has insufficient insurance coverage, this covers the costs you incur.
Personal injury protection (PIP): PIP covers medical bills for you and your passengers no matter who is at fault in an accident.
Liability coverage is the minimum requirement in most states. However, if you are financing your vehicle, the lender will require 'full coverage.' That term usually means a policy with liability, collision, and comprehensive coverage.
How much does it cost?
The average annual cost of auto insurance in the United States is approximately $900. However, the rate you get will depend on rating factors such as:
Where you live.
The vehicle you drive.
Your driving record.
Your marital status.
Where you park your car.
And more.
Find the best auto insurance plans by comparing auto insurance rates and companies at SuperMoney.
Boaters insurance provides policies that protect boat owners and their boats against losses and damage.
Why might you need coverage?
Boats are often expensive. For example, see the following cost estimates:
Speedboat: $20,000+
22-foot sailboat: $25,000
New pontoon boat: $35,000
Plus, they present some danger.
In 2017, the Coast Guard reported 4,291 recreational boating accidents that involved 2,629 injuries, 658 deaths, and $46 million in property damages.
A boat insurance policy helps to protect your investment.
Before getting coverage, check your homeowners or renters insurance policy. Small watercrafts with less than 25 miles per hour horsepower are often included in the coverage, according to the Insurance Information Institute. However, the coverage is generally limited, excluding liability but covering the trailer, motor, and boat.
If you want more comprehensive coverage for a small boat or have a large or fast boat, you will need a dedicated boaters insurance policy which covers:
Physical loss or damage to the boat itself.
Theft of the boat.
Loss or theft of belongings.
Medical payments to the boat owner or passengers.
Bodily injury to people aside from the boat owner or their family.
Damages to someone else's property.
Towing in the event of an accident.
Guest passenger liability.
Note that jetskis often require a separate personal watercraft policy.
The cost of boat insurance is generally about 1.5% of the boat's value (Source). However, it will vary based on the type of coverage you want.
Find the best boater's insurance plans, compare boater's insurance rates and companies with real user reviews and ratings at SuperMoney.
The term personal watercraft refers to a jet ski. PWC insurance is designed specifically for jet skis. It covers you against liability, accidents, and vandalism.
In a report on the vessel types with the top casualty numbers, personal watercrafts ranked second. Like a motorcycle, a PWC presents inherent risks. It is smaller than boats and can operate at high speeds, leaving operators vulnerable.
Find the best personal watercraft insurance plans. Compare insurance companies, read expert, and consumer reviews.
Homeowners insurance protects a homeowner against losses or damages due to unforeseen circumstances. The most common causes of claims are wind, hail, water damage,  freezing, property damage, bodily injury, theft, fire, and lightning. It also provides liability coverage for accidents that occur in your home or on your property.
While homeowners insurance is not legally required, most lenders require it in order for a person to finance a home. Beyond being required, it protects your investment. Consider that one out of every 15 insured homes has a claim each year and the average amount paid per claim is $10,592. (Source)
According to the III, the average homeowners insurance annual premium is $1,173. Chances are good that this type of insurance will come in handy sooner or later.
Find the best home insurance plans, compare home insurance rates and companies with real user ratings and reviews at SuperMoney.
Renters insurance is like homeowners insurance but for people who do not own their homes. Instead of getting coverage for the property, belongings, and liability, you just get it for the latter two. The coverage for the property is the responsibility of the landlord.
Renters insurance enables your personal property to be protected in a covered loss. Covered losses are unexpected events and natural disasters which are outlined in the policy. Sometimes your stuff will even be covered if it is not in your home when the loss occurs.
The liability portion of the policies protects you if you are sued or found liable for damages to someone else. For example, if you have a dog and it bites someone, your renters insurance policy could kick in to cover the medical expenses incurred by the victim.
About 41% of renters have renters insurance and it has been on the rise over the past decade. The average premium in the U.S. is $188.
Find the best renters insurance plans – Compare companies by reading their customer and expert reviews.
Specialty homeowners insurance is similar to homeowners insurance but it covers homes that don't qualify for standard policies.
Examples include rental properties, vacant homes, or vacation properties. Additionally, it may be a good option for applicants who have credit problems or prior claims.
Find the best specialty homeowners insurance policies by comparing the leading companies in the business.
Flood insurance protects your property and belongings against water damage caused by flooding.
If you live in an area prone to floods and are financing your home, it may be a requirement. Policies usually cover:
The structure of your home (e.g. the foundation, electrical and plumbing, central air systems, furnace, water heaters, refrigerators, built-in appliances, and carpet).
Your personal belongings (e.g. clothing, furniture, electronics, washers, dryers, dishwashers, portable microwaves, and portable air conditioners).
Policies will vary in the specifics of what and how much they cover. You may need to add riders to expand your protection.
Where can you get it?
Flood coverage is available from private insurers as well as the federally-backed National Flood Insurance Program (NFIP). The NFIP provides up to $250,000 worth of coverage for a structure and up to $100,000 for personal possessions, according to the III. If the NFIP isn't available where you live or you need more coverage, a private insurer can help.
According to FEMA, the average NFIP flood insurance policy costs $1,062 per year.
Find the best flood insurance plans, compare rates & flood insurance companies with real user reviews and ratings at SuperMoney.
Life insurance financially protects those you leave behind when you pass away. It enables you to select a beneficiary who will receive a sum of money (death benefit). This can help to:
Cover the costs involved with your passing.
Pay off your mortgage.
Sustain the livelihood of your dependents.
Pay for college for your children.
Create an inheritance for your heirs.
A recent study found that 60% of people in the U.S. have some type of life insurance.
The two main types are term and permanent. Term life insurance is limited to a specific amount of time, which typically ranges from 10 to 30 years. Permanent life insurance includes whole life which covers you for the rest of your life as long as you pay the premium.
Term policies are typically more affordable and are good if you only want coverage for a certain period. Whole policies are more expensive but protect you for life. They also come with the added component known as cash value. It is a savings element which grows on a tax-deferred basis. You can borrow against it and it is secured by the death benefit.
The cost of life insurance depends on your age, gender, health, lifestyle, family medical history, and driving record.
Find the best life insurance plans, compare rates and life insurance companies with real user ratings and reviews at SuperMoney.
Mobile home insurance is similar to homeowners insurance but for houses on wheels.
Policies cover physical damage to your mobile home, other structures like patios or decks, and your belongings. However, the damage is only covered if it occurs as the result of a covered event. Covered events include wind, theft, hail, falling objects, vandalism, and other unexpected, unpreventable situations.
Also, the policies typically include liability coverage to protect you if someone files a claim or lawsuit against you because of your activities with the mobile home.
This coverage isn't required by law but may be required if you finance your mobile home or want to place it in a mobile home park.
Find the best mobile home insurance plans, mobile home insurance plan comparisons and ratings with real user reviews at SuperMoney.
Motorcycles and ATVs are a blast to ride. However, they do come with some inherent risks. You are not physically protected against collisions as you would be in a vehicle. If an accident happens, it is you against the person or object you collide with. The motorcyclist injury rate is about 1,000 per 100,000 registered motorcycles. Insurance can help to protect you financially.
In the case of motorcycles, liability coverage is a minimum requirement in most states. However, like car insurance, you can add on collision, comprehensive, medical payments, personal injury protection, and uninsured/underinsured motorist coverage.
ATV (all-terrain vehicles) insurance is not a requirement but can help to protect your investment at a low cost. Policies often include collision coverage, comprehensive coverage, bodily injury liability, and property damage liability.
Find the best motorcycle ATV insurance plans, reviews and product comparison with real user reviews at SuperMoney.
Travel insurance helps to protect you while you and your wallet while you travel. Plans are available to cover one trip and multiple trips. Coverage typically includes a combination of the following:
Medical treatment while traveling.
Unused accommodation or travel costs, additional expenses, and prepaid charges when a trip is canceled or interrupted due to a covered cause.
Overseas funeral benefit.
Emergency replacement of essential items if your baggage is lost or late.
The costs incurred from travel delays due to weather.
And more.
Plus, you can often add on optional coverage for specific situations such as traveling to places with a high-risk or participating in sports with an element of risk.
Select countries require some form of travel insurance so be sure to check the regulations in the area you plan to visit.
Find the best travel insurance companies by reading reviews from users and experts.
Lastly, is umbrella insurance. This is a policy that functions like an umbrella over any other policies you have. It works to cover gaps in your policies.
For example, if someone sues you and the amount you owe exceeds your homeowners insurance policy, your umbrella policy can kick in to cover the rest.
According to the III, an umbrella policy with $1 million in coverage costs $150 to $300 per year.
Find the best umbrella insurance policies by reading reviews from experts and customers.
Find the right insurance policies and providers
As you can see, there are specific policies to cover your home, vehicles, life, family, belongings, and more. With our comprehensive review pages, you can learn more about each type of insurance. Plus, easily compare industry-leading providers to find the best deal for you.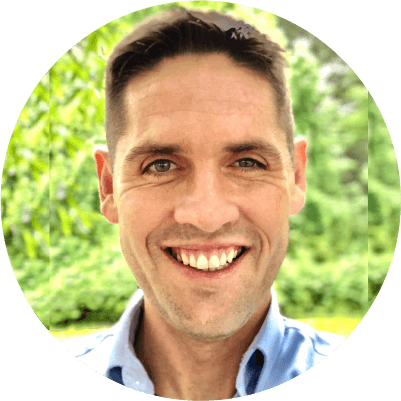 Andrew is the Content Director for SuperMoney, a Certified Financial Planner®, and a Certified Personal Finance Counselor. He loves to geek out on financial data and translate it into actionable insights everyone can understand. His work is often cited by major publications and institutions, such as Forbes, U.S. News, Fox Business, SFGate, Realtor, Deloitte, and Business Insider.