Summary:
You can rest assured knowing that SuperMoney is a legitimate company that has done the research, taken the necessary security steps, and partnered with industry experts to provide valuable financial comparison services while keeping your data safe.
SuperMoney was founded in 2013 to help Americans achieve their financial goals. That's why we built the world's most comprehensive financial services comparison and education site. SuperMoney has been in business for ten years, has millions of active users, and has processed over $10 billion in consumer financing requests.
Who is SuperMoney?
SuperMoney is a no-cost digital comparison and education site that helps consumers make better financial decisions. For almost a decade now, SuperMoney's financial services marketplace, which spans more than 50 vertical consumer markets (e.g. personal loans, checking accounts, savings, accounts, credit cards, and HELOCs), has deployed features like community-based reviews and product ratings from real users, empowering consumers to evaluate and select the best financial products to fit their needs. We're also committed to consumer education with over 2,000 independently authored, easy-to-understand articles covering every aspect of consumer finance, all of which are available to anyone free of charge.
Our straightforward tools and honest advice help consumers find the right personal loan, make sure they are on track to retire, and so much more. But all the financial tools in the world mean nothing if your personal data is at risk. But rest assured, we take data security very seriously.
At SuperMoney, we believe integrity is a value fundamental to all the decisions we make, including how we gather, store, and respect your personal information. The security and safety of your information are extremely important to us.
Is SuperMoney.com safe?
Yes, SuperMoney.com is a safe and reliable plate to find the financial solutions you're looking for. SuperMoney works hard to ensure your personal information remains secure. We employ industry-standard security controls, such as cryptography, to protect the personal information submitted to us, both during transmission and once we receive it.
But you don't have to take our word for it. In 2022 the American Institute of Certified Public Accountants completed a rigorous, comprehensive, independent audit of SuperMoney's system organization and controls. And as a result, SuperMoney was awarded a SOC 2 Type II certification, arguably the leading benchmark for global data security compliance and controls. SuperMoney has partnered with cybersecurity compliance firm Vanta (www.vanta.com) to monitor its data security controls on a real-time basis. You can view SuperMoney's current data security trust report here (trust.supermoney.com).
SuperMoney stores and processes user information using secure servers located only in the United States. Your information is protected by physical, electronic, and procedural safeguards in compliance with applicable US federal and state law.
SuperMoney's superior data security goes hand-in-hand with our ability to provide trusted and superior solutions to our financial institution and channel partners, as well as to our end users." — SuperMoney's founder and CEO, Miron Lulic."
SuperMoney's superior data security goes hand-in-hand with our ability to provide trusted and superior solutions to our financial institution and channel partners, as well as to our end users." — SuperMoney's founder and CEO, Miron Lulic.
"With SOC 2 Type II certification, both our business clients and the consumers who engage with us can trust that their sensitive data is being secured according to industry-leading standards and practices."
Visit SuperMoney's security page for more information on how SuperMoney manages user information.
But it is important to remember that no method of data transmission over the Internet — or any method of electronic storage for that matter — is 100% secure. You can help to maintain the security of your online transactions by not sharing your personal information with anyone and choosing passwords that are difficult for others to guess and that don't use personal information such as your birth date, address, or pet's name. If you notice anything suspicious, please contact us immediately (support.supermoney.com).
SuperMoney FAQs
What does SuperMoney do?
At SuperMoney, our mission is to help Americans achieve their financial goals.
SuperMoney is a comparison site that helps users review and shop for financial services and products. The core of SuperMoney is its financial service profiles. These pages offer objective data-driven summaries of financial products and services alongside recommendations and reviews from community members.
Millions of users trust SuperMoney to research and compare financial services and products. Everything is built to help people achieve their financial goals in an easy-to-use, reliable, and objective environment. For example, SuperMoney's loan offer engine makes it simple for consumers to submit a single loan application and get transparent, pre-approved loan offers back from leading lenders in real time.
Is SuperMoney a direct lender?
No, SuperMoney is not a direct lender – we do not make loans or directly offer, sell, or underwrite any specific financial products. SuperMoney helps people who are looking for financial products and services research leading companies in the financial services industry, get pre-qualified offers based on user-submitted information, and compare their terms before applying for those products or services through the partners listed on our site. This allows you to compare multiple offers and choose the one that best suits your needs.
What if someone claiming to work for SuperMoney contacts me offering me a loan?
If you get an unsolicited call, mail or text message from someone claiming they are from SuperMoney, it's probably a scammer. Please note that SuperMoney will never contact you by phone, email, text, or otherwise to offer you a loan other than to communicate about loan application you have already submitted directly on SuperMoney.com. While you can research and compare loan offers, as well as a host of other consumer financial products and services here on our site, we are not a lender.
If someone offering a loan says they're contacting you from SuperMoney, you are probably dealing with a scammer. Here are six steps we recommend taking when you spot a potential scammer.
Don't give the scammer any personal information. For example, don't offer any bank account, address, phone, credit card, or other sensitive information over the phone or email to anyone who might be a cybercriminal. And don't click any links on their website, email, or text messages.
Block the scammer on your phone and flag their email so they can't continue to harass you.
Notify your bank if you've given the scammer any account or other sensitive personal information, including your social security number.
Consider placing a fraud alert on your credit bureaus by contacting the three credit reporting companies.
If the scammer stole money from you, contact your local police department.
Report the cyber criminal's fraud to:
Do SuperMoney personal loans affect your credit score?
Checking loan offers on SuperMoney's loan offer engine involves a soft credit pull that does NOT affect your credit score. You may get adverse action letters from lenders that indicate that your credit was pulled, but these are required by law and do not indicate that a hard credit inquiry occurred. However, please note that if you do decide to accept an offer and move forward with the loan, lenders will typically do a hard credit pull at that time.
How can I find SuperMoney's phone number?
SuperMoney, like Google or Yelp, is a free online-only service that offers support through email at support@supermoney.com or on our website at https://help.supermoney.com/. We'll be happy to try and answer any questions you may have.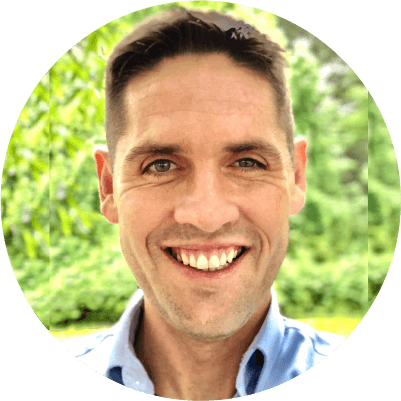 Andrew is the Content Director for SuperMoney, a Certified Financial Planner®, and a Certified Personal Finance Counselor. He loves to geek out on financial data and translate it into actionable insights everyone can understand. His work is often cited by major publications and institutions, such as Forbes, U.S. News, Fox Business, SFGate, Realtor, Deloitte, and Business Insider.